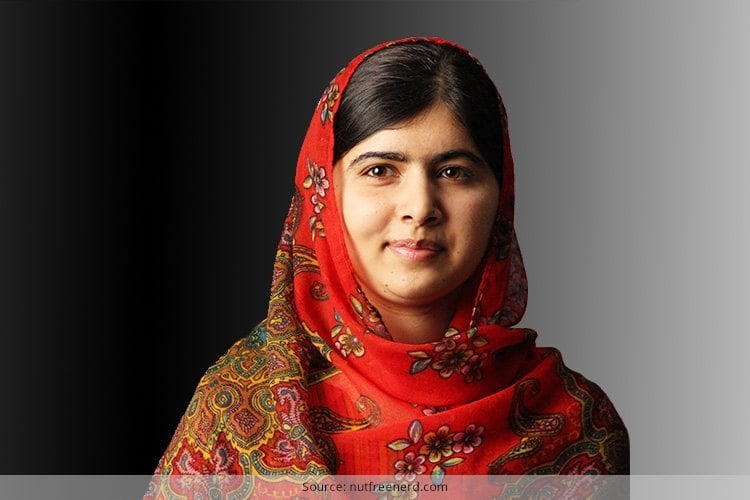 If you have not heard Malala Yousafzai's speech at the United Nations Youth Assemble, then we must definitely tell you that just a few minutes after starting her talks, she thanked every single individual, including the people who sent her wishes from across the globe to recover at the earliest.
"Thousands of people have been killed by the terrorists, and millions have been injured. I am just one of them."
She continues to talk about how the terrorists shot her –
"On 9th October, 2012, the Taliban shot me on the left side of my forehead. They shot my friends too. They thought the bullets will silence us. But they failed. And out of that silence came thousands of voices"
"Weakness fear and hopelessness died, Strength power and courage was born"
How compassionate she is, and how considering her thoughts are, is what has made her today. She said that even if she were given a gun in her hand to shoot the talib who shot her, she would not shoot him. This coming from a young girl, is truly outstanding. She wishes to take no revenge for what happened to her, but continues to fight not only for her family and her friends but also for the children of Taliban who she thinks must be given proper education.
About Malala Yousafzai
Malala is the youngest female Pakistani activist who has been fighting for human rights and female education in Swat Valley of North West Pakistan. Malala has been speaking up for those girls who the Taliban at times ban their education and stop them from attending schools.
In 2009 Malala wrote about her life under the Taliban, how she led her life in the Swat Valley and how they were taking control of the place. She also mentioned her views in education for girls in the valley.
When this went viral and people from all over the word recognised her, a documentary was made about her, her family and her life. She started giving interviews on print and television.
Tha Attack on Malala Yousafzai
9th October, 2012 when Malala boarded her bus to go to school, she was asked her name by a gunman. She and her three friends were shot immediately. Malala was shot on the left side of her forehead and the bullet reached her shoulder travelling through the length of her face.
This led to an International outpour to support Malala. Activists all across the globe started talking and writing about her. This spark launched a UN petition called 'I am Malala' demanding that all children must start attending school by 2015.
Here's the complete video of the Speech of Malala Yousafzai at the United Nations Youth Assemble on 12th July, 2013.
Malala Yousafzai in Time Magazine
Malala was featured on the cover of the Time Magazine. She is considered amongst the 100 Most Influential People in the World.
Here's a documentary by a New York Times journalist, Adam B. Ellick on 'The Making on Malala'
Awards and Recognitions
Nobel Peace Prize
National Youth Peace Prize
Sakharov Prize
Simone de Beauvoir Prize
Malala Yousafzai, at the age of 17 is the youngest to receive the Nobel Peace Prize for her struggle for the suppression and rights to education for young girls.
FashionLady is extremely proud to have such a brave activist who since the young and tender age of 12 has been fighting for the suppression of women and education for girls.