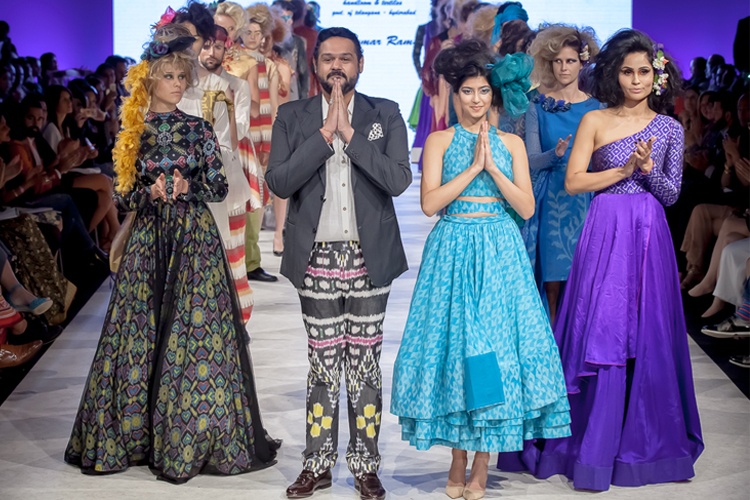 'Fashion is my religion', says the man and his clothes truly depict his belief. The first and youngest designer from the city of Pearls, Shravan Kumar Ramaswamy is an enigma whose love for weavers and fabrics has truly made him and his designs one of a kind.
The FashionLady team caught up with the ace designer to understand his thought process, his vision for the brand Shravan Kumar and his future plans. This was definitely one enlightening interview and we are sure you would be amazed too by the tremendously talented Shravan Kumar.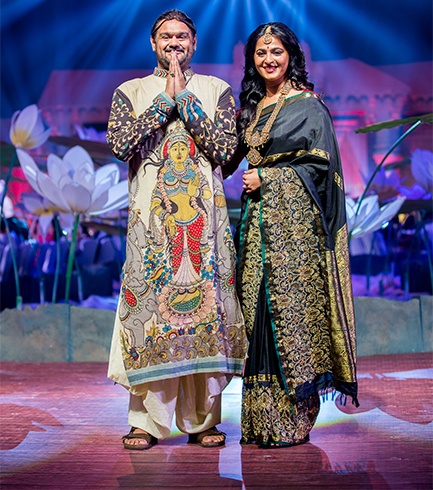 FL: Can you please tell us journey as a designer so far?
Shravan: I started when I was 17 years old. I was actually supposed to become a doctor which was my childhood dream. But as I grew up my dreams changed and during my summer vacations when I was in my 10th class, I started making a lot of products.
The first time I fell in love with fashion was when I looked at my mom's closet which was full of handloom and linen sarees. My family was very supportive and that's how it all started.
We are research driven designers or rather we are artists more than designers. We are always researching on new textures and new embroideries.
FL: What's the secret behind designing clothes which are very comfortable to wear?
Shravan: Well, it is very important to understand that fashionable clothes do not come in packages which are uncomfortable. As soon as you wear something uncomfortable, it shows on your face and if you are comfortable you look nice.
[sc:mediad]
FL: How do you feel about the fast fashion industry? Do you think it will take over the craftsmanship?
Shravan: There is nothing about fashion being fast. Basically nothing can take over and I think fashion can be thought but style is in-born. Style is like your signature, it cannot change. Style is something that is going to stay with you but fashion comes and goes. You should always remember that 'you should look good, not your clothes!'
FL: How was your experience working with the Alayam Society of Weavers?
Shravan: We have worked with around 3800 widows and provided them with livelihood by teaching them how to make khadi and we have also worked with close to 12000 weavers all over India. We have worked on a lot of kalamkari art and we have taken the whole lineage on promoting the weaver stuff.
FL: Any particular incident that inspired you to take up this initiative?
Shravan: Well, it's the poor plight of the weavers – their children don't want to weave clothes anymore. They are looking at other job opportunities like getting into the IT industry or becoming postmen or courier boys, etc., because of which the art of weaving is dying in India.
But this is slowly changing with a lot of people promoting this art and the genre of growing the whole weave has become very beautiful.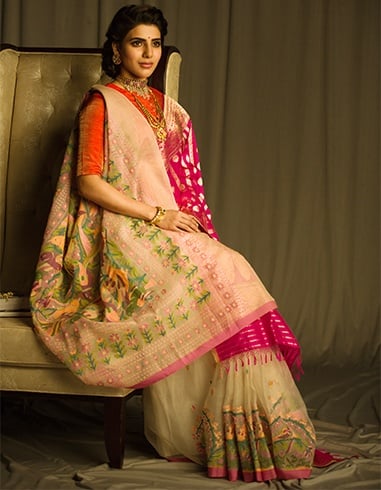 FL: Now that, most of the women are opting for western wear, do you think it will take over our way of dressing?
Shravan: Well, I think there are equally a lot of women who want to wear sarees and lehengas. See the beauty about Indian wear is you have so many options to choose from like if you want to pick up a saree you can choose from benarasi to chiffon to mangalgiri to pochampalli, you name it and you will find a saree in that variety.
Be it a corporate wear, day wear, party wear or a wedding wear, I mean you have a variety. But the gown remains the same right, with its flounces and frills. I am not against western fashion but I am saying that we have so much to look into our culture that we do not have to look outside our culture.
FL: When it comes to our Indian women, what do you think they should invest on?
Shravan: I think a woman in India should invest only in classics. They should invest on a jewelry which is classic and will stay for a very long time like a nice choker or a haaram or a bracelet or a nice kanjeevaram saree which you can repeat.
You know if a designer says that you can't wear an outfit for more than one time, I don't consider him a designer because designer makes clothes very soulfully. They have to re-use it for different occasions.
FL: Do you have any ideas on whether we should keep our clothes limited and add on to them or do you think we should change our collection every year?
Shravan: No, I think more than changing it, you could do a lot of mix and match. Nobody's got an elephant memory nowadays and they would hardly remember what you wore for an occasion.
You would remember what you wore for your own wedding but you would hardly remember what someone else wore on their wedding right. It's as simple as that!
FL: What do you think the fashion scene would be 10 years down the lane?
Shravan: The fashion scene, 10 years from now would become much more basic! People would not like to go for online shopping. Well do you buy vegetables on internet? No, right! Well, that's how it's going to be.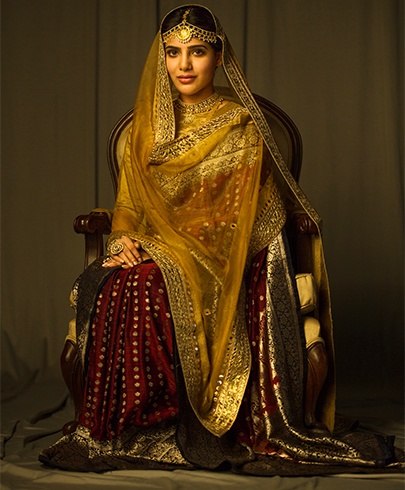 FL: What would you be doing 20 years from now?
Shravan: 20 years from now, we are planning to set up a 'fashion hermitage' where we are planning to reach 100% couture-ship where we can make our own fabric, make our own weave and yarn, etc.
FL: What would be your advice or message for all our FashionLadies?
Shravan: I think you should not follow anybody, I am not asking you to set your own trends but be yourself and don't try to copy others. You have you own identity and you have your own beauty.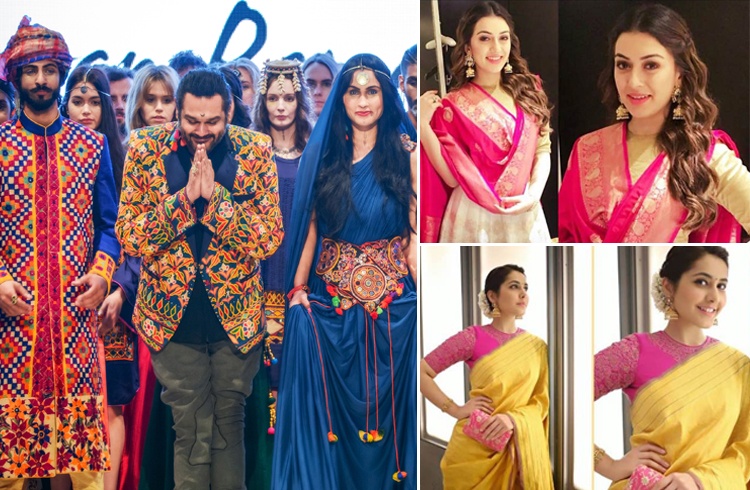 Well ladies, you heard the man!!! It's all about being comfortable in your own skin, re-using your wardrobe items, investing in classic pieces and promoting our own culture of weaves and embroideries.
[Also Read: Favorite Fashion Designers]
On that note, we would like to wholeheartedly thank Shravan Kumar for taking time out from his busy schedule and enlightening us with his journey and thoughts and vision!!! We are eagerly awaiting your 'fashion hermitage' and wish you all the luck and success.