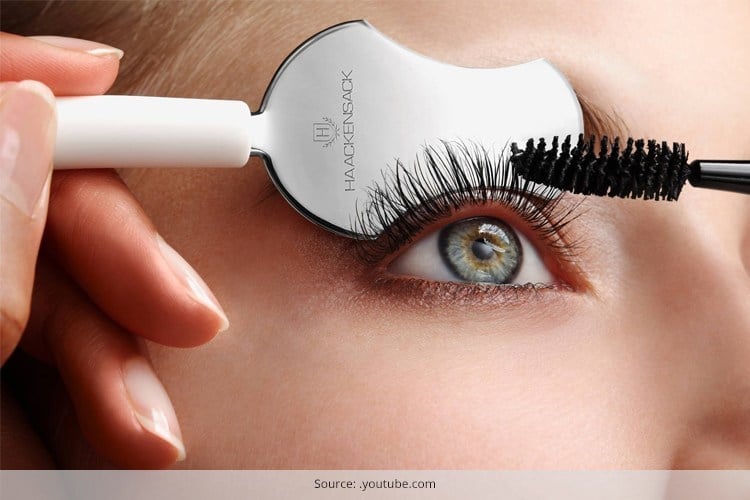 How many of us try our very best to enhance our eyelashes with mascara? Most of us do, right? But the mess that comes by after we use mascara and should there be a spill, can be a nightmarish sight to deal with, isn't it? This is why we would like to share a few tricks with you on how to apply mascara on eyelashes.
Best Mascara For Short Eyelashes
Here are a few tricks on how to apply mascara on eyelashes, should you have a desire for clump free lashes, or you have short and straight ones too. Here are some of the best mascara for short eyelashes as well.
1. When applying mascara, start with the lower lashes first and then head on to dressing up the upper lashes. When doing so, start from the inner corner of the eyes and then go outwards. The curl should always be downward and the brush to the lid as well should face the same direction. This gives the lower lashes prominence and volume.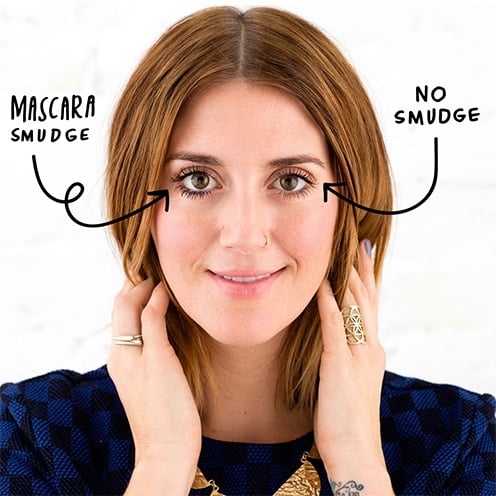 2. First use the brush in vertical strokes and then flip it the horizontal way so that each lash gets touched and they look healthy and full.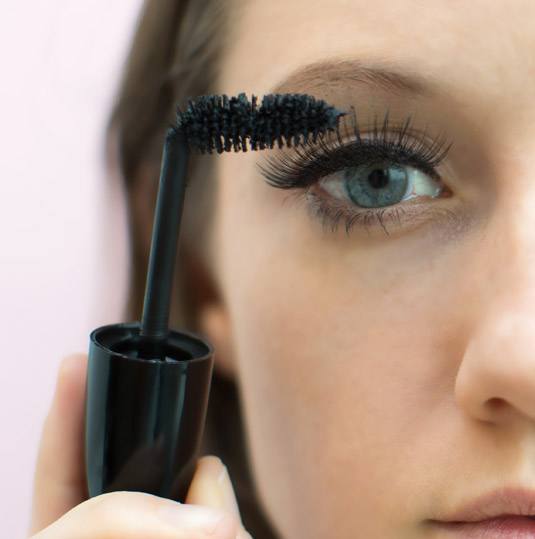 3. When using a mirror to dress up those lashes, keep the mirror down to look into it when dolling up the upper lashes. This helps prevent the mascara from falling all over or even on your dress!
[Also Read: Argan Oil Eyelashes Treatment]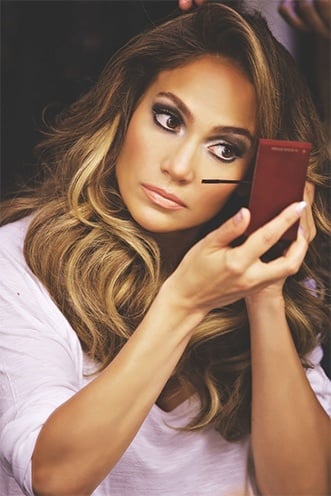 4. Never use the brush straight up when dolling up the eyelashes. You should try and bend it towards the eyelids, so that it becomes easier to rub against the lashes when used. This is to be done when you want to flaunt a winged eye effect.
[Also Read: How To Fix Dry Mascara]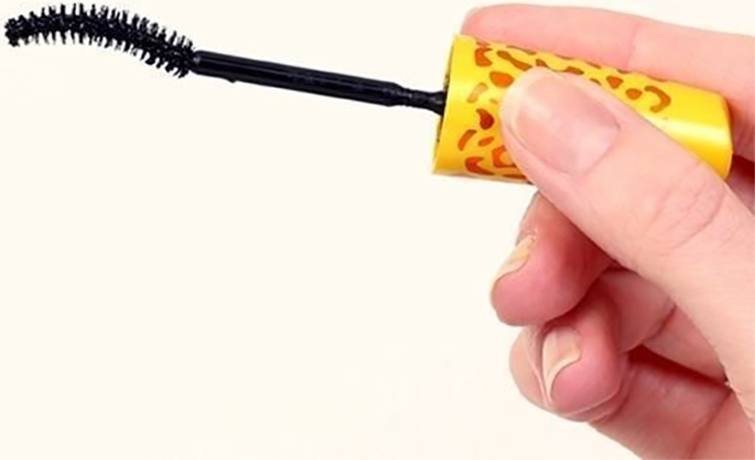 5. When dressing your eyelashes, it would be best to start from the root and then wiggle your way up. In doing so, the tight fit for the lashes would come through and the hand wouldn't tire out soon.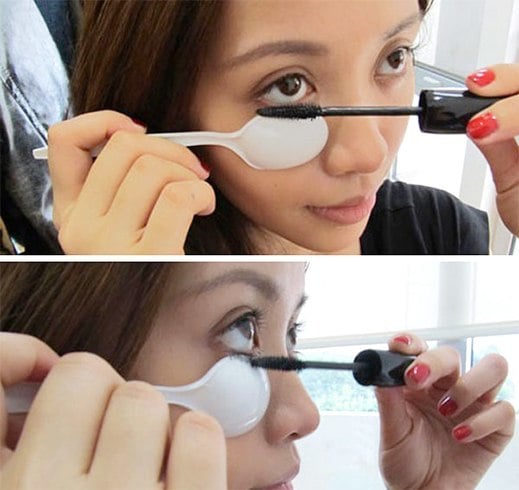 6. When applying mascara, it would be wise to be very gentle so as to help the lashes pop out of the eyelid and to get as close as possible to the lash line as well.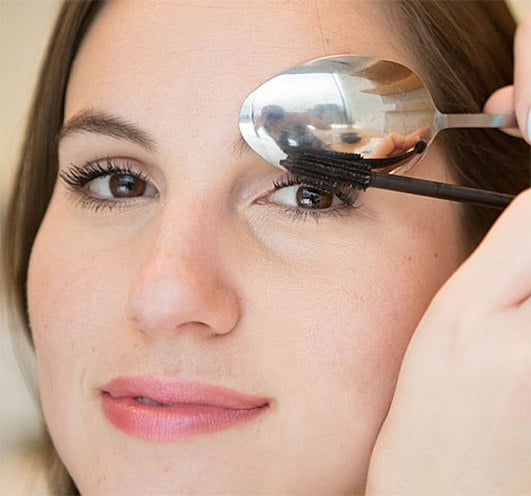 7. For some serious volume to come through, applying a little mascara coated with baby powder on your lashes would be the right thing to do. Repeat after the first stroke of mascara over the baby powder is done, for serious volume and length.
[sc:mediad]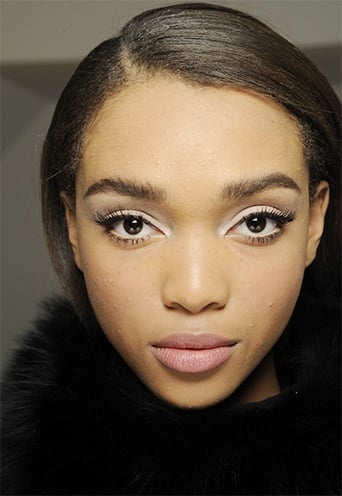 8. To de-clump your lash just because you gave it an overload of mascara by mistake, you should use a toothbrush to remove the excess cosmetic!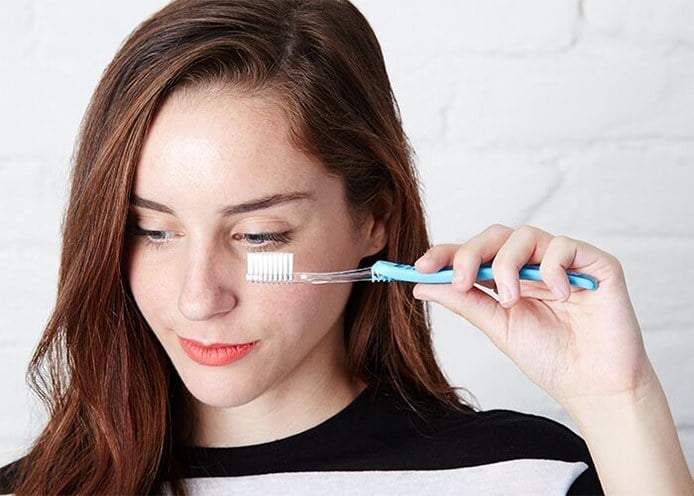 9. Use the business card or the credit card trick here to prevent smudging from happening on the lash line. Place the card right above the lash line and then apply the mascara coating back and forth. You would have plenty of volume to flaunt sans the mess!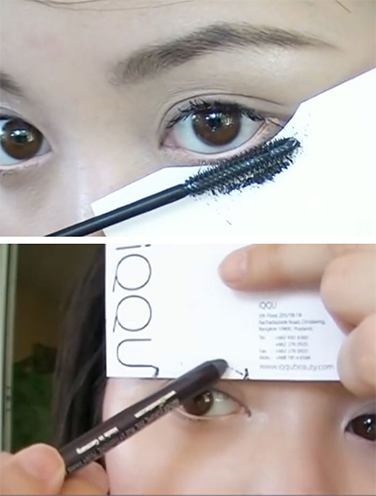 10. Bought new mascara and the first attempt shows you the liquid inside is too thick? There's no need to worry. Place the bottle inside a tub of warm water for ten minutes and the liquid would thin away!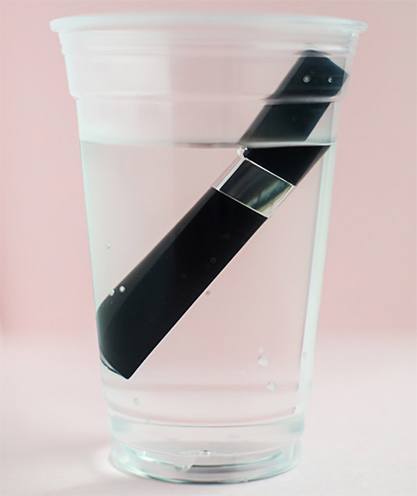 11. Twirl the mascara handle inside the tube and don't just pull it out before using, because this would help do away with the clumped up affair!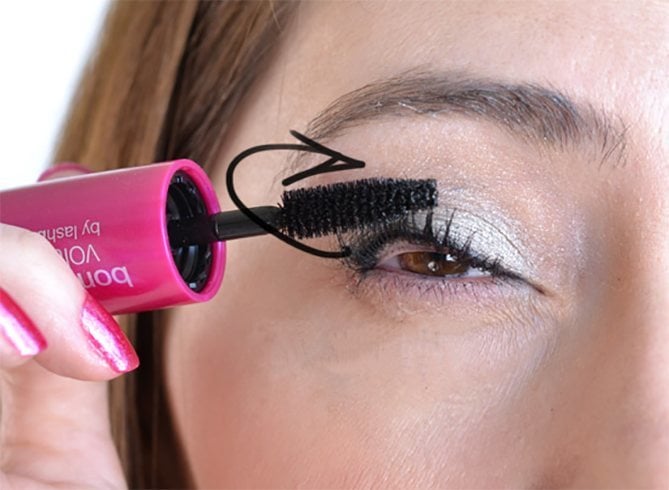 12. Never knew that the good old spooning can work wonders when dolling up our lashes too. Here is an infograph that shows you how!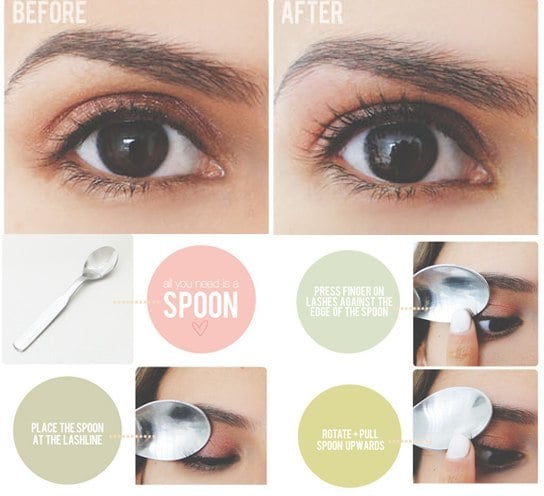 13. A spoon, some essential oil and mascara are all that you would need to get those perfect curls and lashes. Here's how to bring that magic across.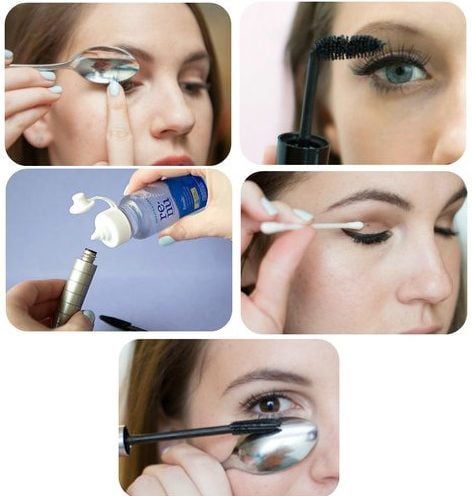 14. Instead of wearing your false eyelashes first and then curling them, save your time and energy by placing the false eyelashes on the brush stem and then with your fingers curling them- apply them next on your lids.
[Also Read: Avoid these Mistakes while Wearing your Mascara]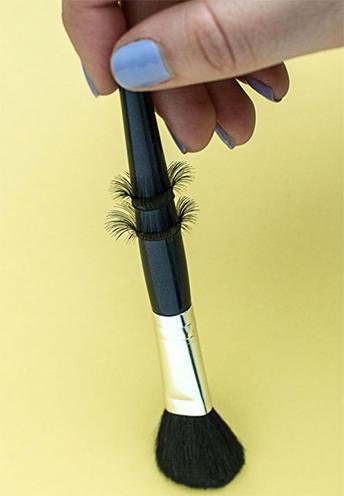 15. Easy way to use translucent powder to get thicker lashes in less than five minutes, here's how!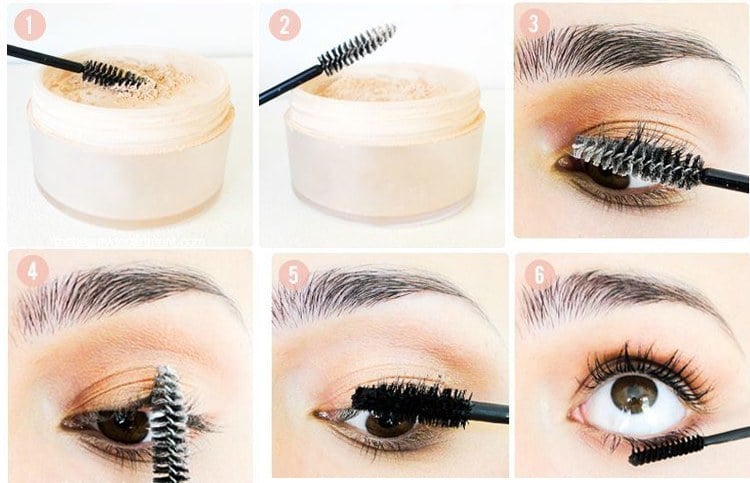 16. Desire the thick twiggy eyes? Here's how to get that done in the shortest of time and this is one of the best mascara tips and tricks your makeup artist wouldn't let you in on!
[Also Read: Mascara For Eyelashes]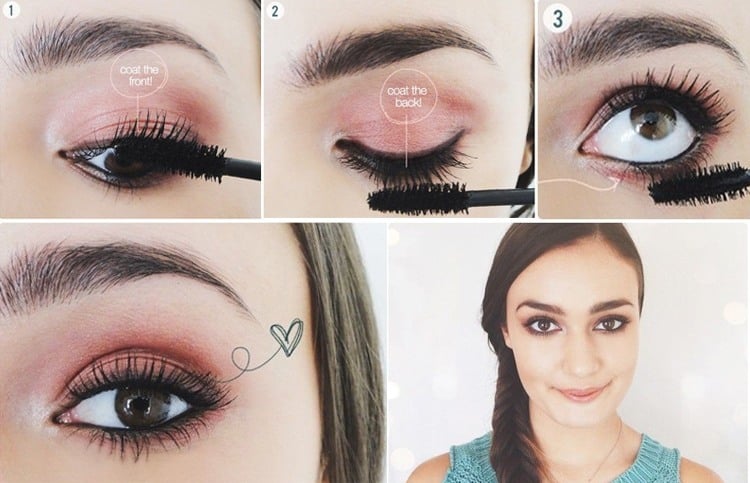 Did you like the fifteen hacks on how to apply mascara for short and long lashes? The next time we would like to speak about the best mascara for short eyelashes, what say? And if you have tips on applying mascara for short eyelashes, do write in!