Hair is perhaps one of the most compelling factors of a woman's beauty aura. Its varied interesting elements can really get people transfixed towards you. Today, we would explore the blonde hairstyles. Blonde is perhaps the most coveted shade which not only provides a vast range of hues to give you a new look each time but it has a natural and almost animalistic attraction both for the opposite sex as well as gals not so lucky to have this hue. Blonde highlights are trending like crazy this season.
[Also Read: Long Blonde Hairstyles]
Blonde Hairstyles 2016
Riding with the wave, let's check out some blonde hairstyles 2016.
1. Dark Blonde
Layers are definitely one of the favorite long blonde haircuts. Dark blondes sometimes look plain and boring. However, giving it an edge with lightened ends preferable a smooth fade metamorphoses the dark manes into bewitching locks that holds captivated the attention of all. Check the picture with dishwasher blondes given radiance with light ends. Tousled curls, give it that extra charisma that is too difficult to resist.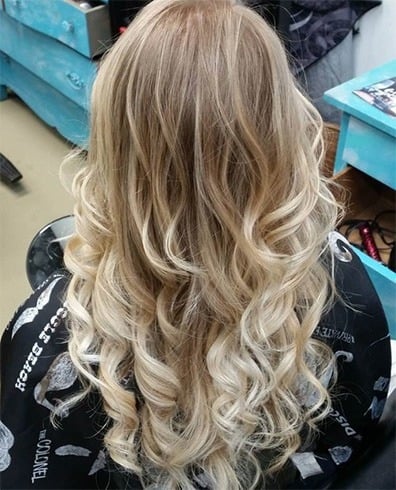 2. Creamy Blonde Fade
It's quite easy for any woman to pull off a blonde look without looking like pasted and dolled up. The hair vibe is so natural it's difficult for anyone to fathom if you are wearing a wig or sporting natural hair. If you wish to go for simple blonde hairstyles, check out the smooth, seamless fade given to natural hair starting from light brown and culminating in rich creamy blonde hue. The soft and feminine vibe of the hair is hot enough to melt the toughest of ice!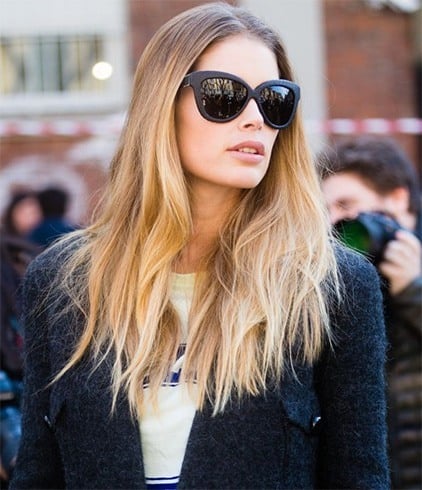 3. Rosewood Blonde
The rosewood blonde is quite a sophisticated hue that can leave you wondering whether it's blonde or brown. That slight pink tinge creates a myriad of colors hues from different angles under different light and their intensity that one is left thoroughly dazed and bemused. One of the best blonde hairstyles for long hair for those of you wanting to create an impact without too much fuss!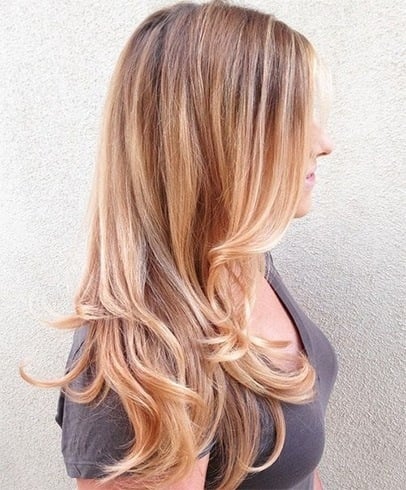 4. Sweet Blonde Curls
The springy sweet blonde curls always look quite sassy yet feminine and alluring. Play with all sorts of blonde hues and darkened tips to give it a visual appealing and mesmerizing look to your hairstyle.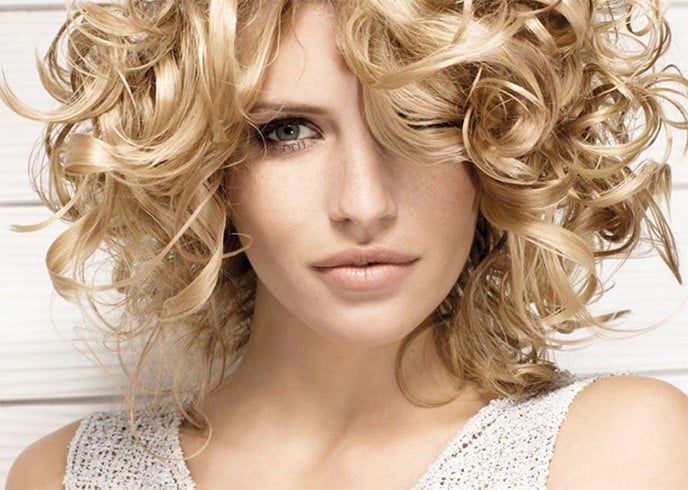 5. Chamomile Blonde
Light solid blonde hues are a rare sight today. They can give an arresting clean and angelic vibe if you have thick hair with plenty of texture. However, if you have thin hair and prefer sleek blonde hairstyles, go all out for dimensional blonde hues with balayage and create the style statement as shown in the picture.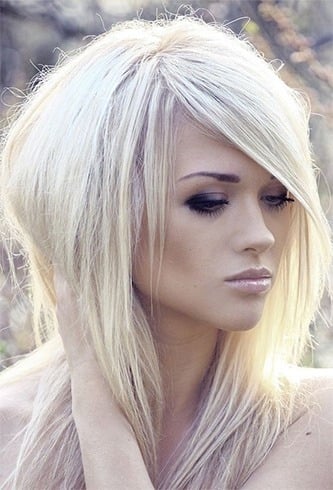 [sc:mediad]
6. Serious Side Swoop
If you think blonde hues are not meant for African-American beauties or divas with dark skin tones, get ready to be surprised! Golden blonde shades compliment the warm undertones perfectly. Glamorize it with heavy side bangs and you are ready to enchant all!
[Also Read: Hairstyles for Woman over 30]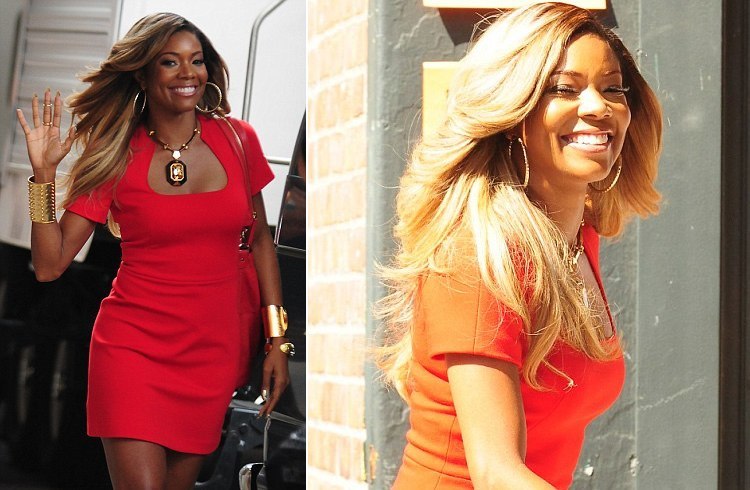 7. The Cool Angled Bob
Looking for a powerful and classy look? Impress the boardroom and space with the powerful and classy angled bob which is quite cool and edgy yet polished enough for the workplace.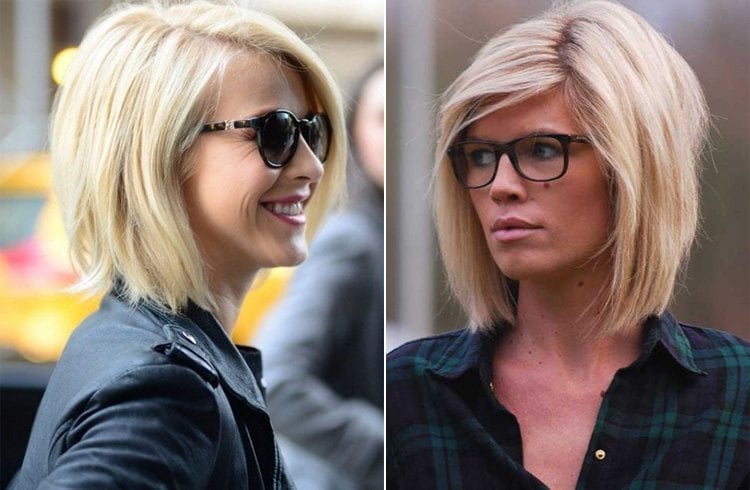 8. Thin Hair Transformed
Short Strawberry blonde haircuts and styling are terrific to add life, vibrancy and volume to the hair of all those of you who are not blessed with thick mane. Give your thin and straight hair a short graduated cut. For the bold and sassy look, you can try all kinds of bold blonde shades with highlights or experiment with any of the edgy color trends. However, if you yearn for a natural glow, go for the deep dark blonde as shown in the image.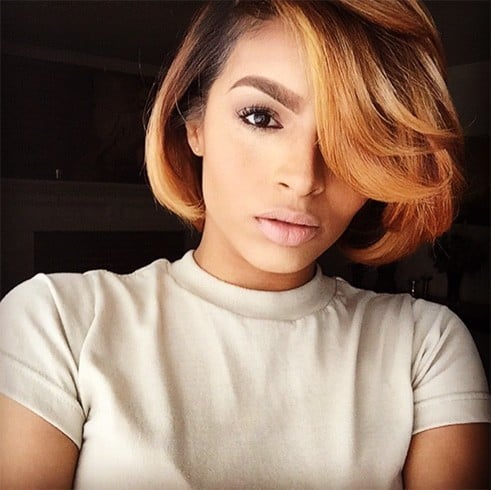 9. Dark Blonde Ombre On Dark Brown Base
The versatile brown and blond ombre gives much room to play and experiment with. Check out the choppy bob cut with few sparse waves given a unique and effortless undone look with dark blonde hues given character with light browns. Be it medium or long hair, the style is a great low maintenance blonde hairstyle to opt for.
[Also Read: Iconic Blonde Hollywood Stars]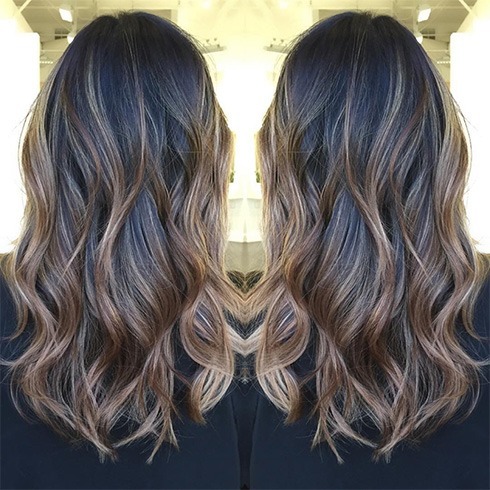 10. Baby Bangs Appeal
If you have medium or large forehead, balance it out with baby bangs. Check out the model sporting a single length beige blonde bob given the subtle softness and femininity with baby bangs! No one can remain aloof of its magical allure.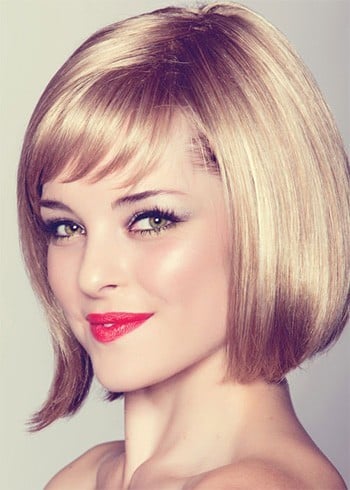 11. The Icy Spikes
Give your icy blonde hue spunk with the cool yet sensuous spikes and short sides. A terrific short blonde hairstyle for any occasion!
[Also Read: Hair Styler App]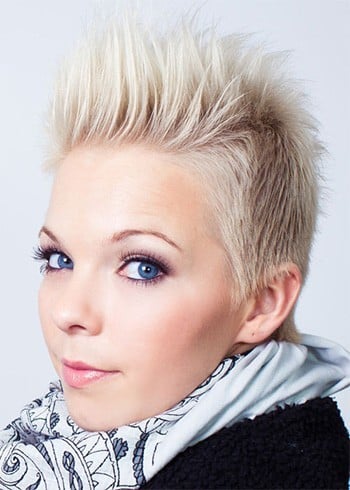 Be it any hue or any length of hair, with blonde hairstyles, you can be confident of making heads turn. If you have not decided on your blonde pick till now, waste no time! Visit your styler and rock it on!
Images Source: pinterest.com