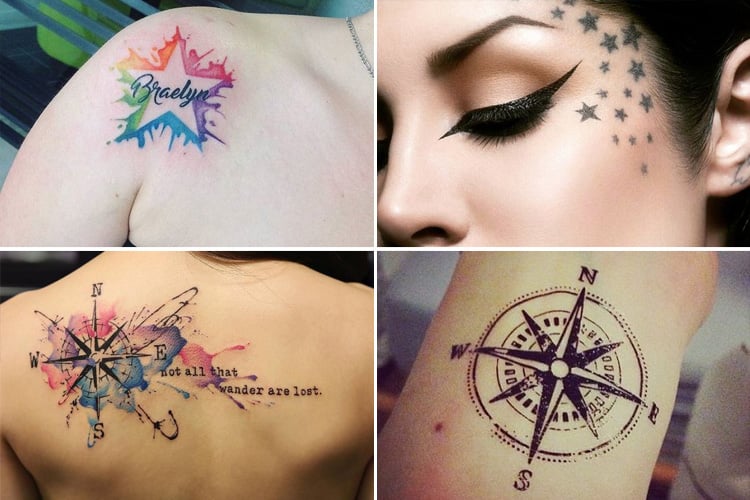 It shines brilliantly in the sky and if it's shooting by you, please make sure you make a wish on it! Yes, we are talking about stars – the tiny little dot in the sky which shines brightly and is of a lot of significance for us.
Since the beginning of time, mankind has been fascinated with stars. Astronomers have spent years trying to study it and astrologers can tell future based on the positions of these celestial objects. It is but natural for humans like us to get a tattoo honoring this amazing thing, right?
This article is all about star tattoos, their significance and whether you should get one. Read and find out more on which star tattoo you should be getting!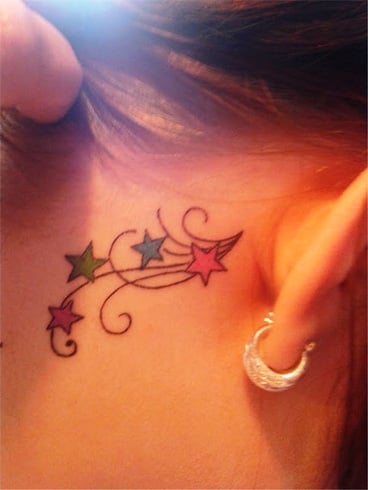 Different Types Of Star Tattoos: What Should You Get?
There are not too many options when it comes to star tattoos, but you do have some which are symbols of certain things. For instance, the nautical star tattoo shows a particular direction. Read more about them below.
The Nautical Star Tattoo:
Back in the day, a nautical star tattoo was only done by sailors but now everyone is fascinated by it. Sailors used the nautical star as a marker and navigated their way around oceans and seas by the position of the stars and their constellations. It's a tattoo which shows your way back home. Take a look at some nautical star tattoos:
A nautical compass/star tattoo which depicts the wanderlust in you – You should get this tattoo if you are bitten by the travel bug and want to travel around the world: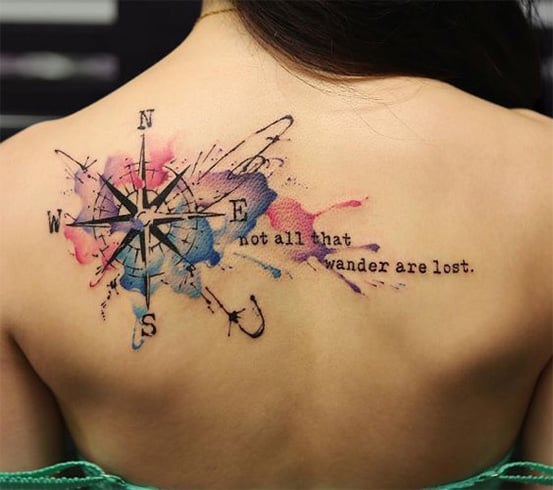 This nautical star tattoo also doubles up as a compass: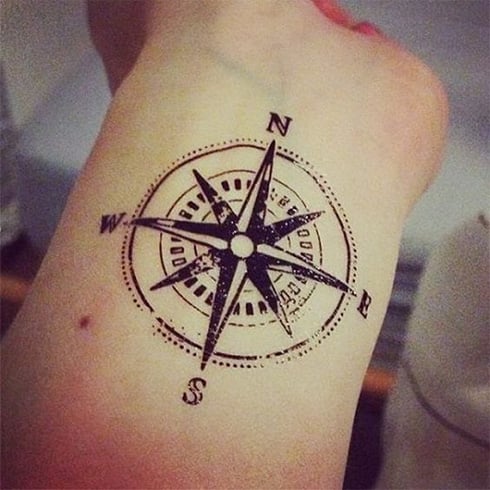 A nautical star tattoo which is the part of a bigger feminine tattoo with more stars: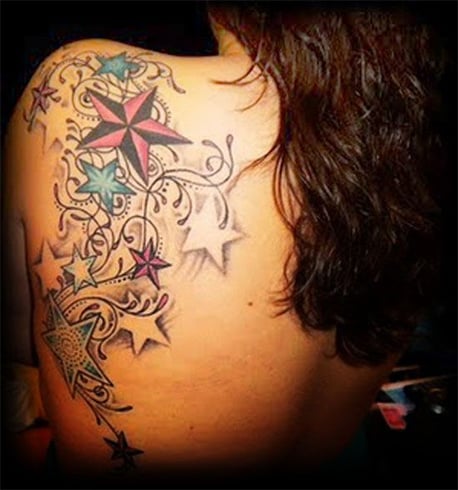 The Shooting Star Tattoo:
Why do we love shooting stars? We love them because they help us believe in magic – we wish upon a shooting star so that all our dreams come true. A Shooting Star Tattoo also represents a fleeting wish or a deep desire that we might harbor inside us. It might be a desire to live a better life or a new beginning too. Check out some great shooting star design ideas.
Sophisticated and elegant, this shooting star tattoo is a peek into the night sky as well:

Make a wish and get a tiny little shooting star on your wrist: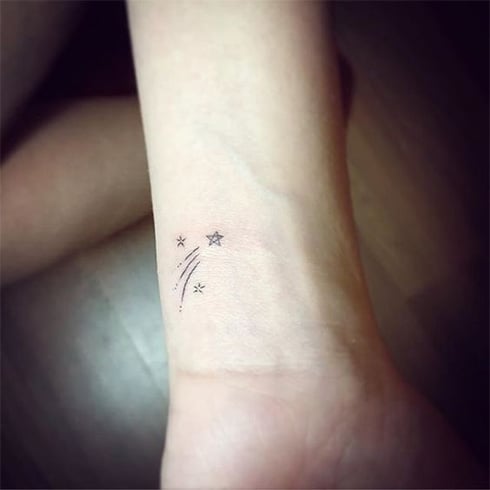 A couple gazing into the wide open skies and a shooting star whizzes past – won't it make a beautiful scene? Put life into this thought by etching it as a tattoo: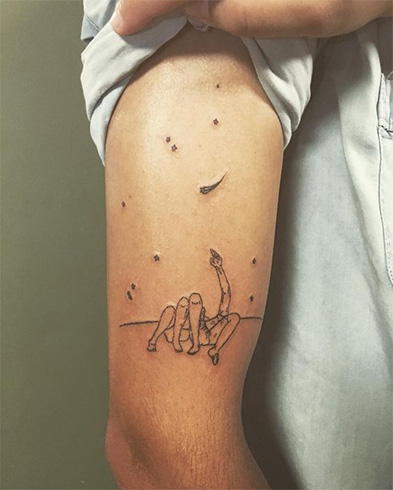 Colourful Star Tattoos:
If you love life and are always laughing and living life to the fullest, here are some tattoos with a dash of colour.
A water colour tattoo to remember a favourite person:
[sc:mediad]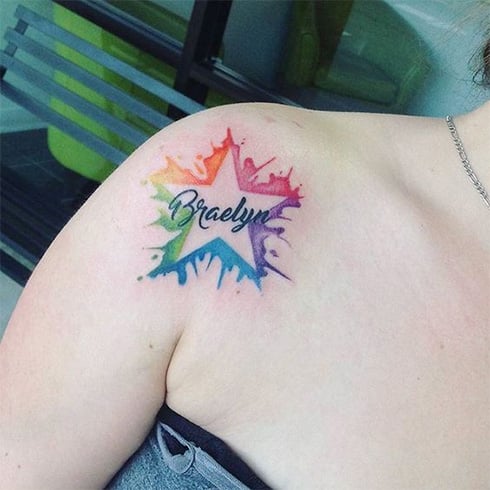 What about a colourful tattoo which looks like a part of the universe: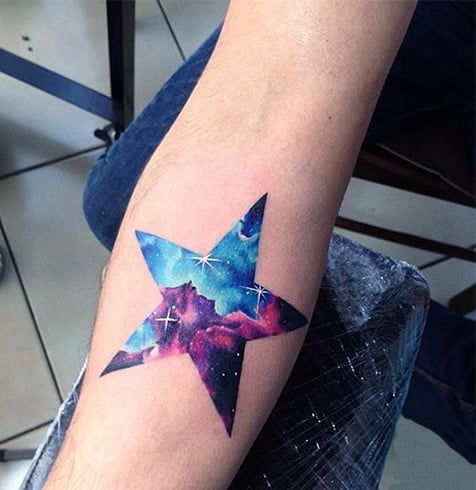 This one isn't about colourful stars, but instead has a beautiful background with silhouettes of stars: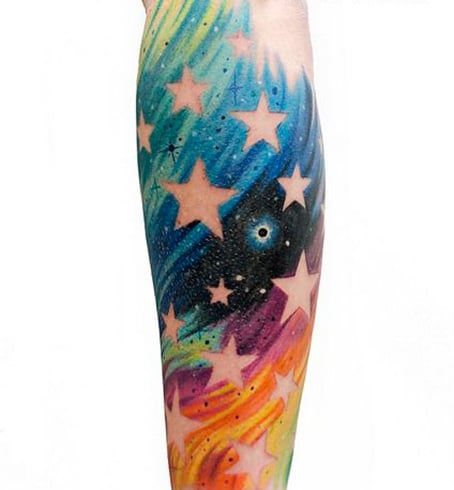 Another colourful water colour tattoo to adorn your ankle: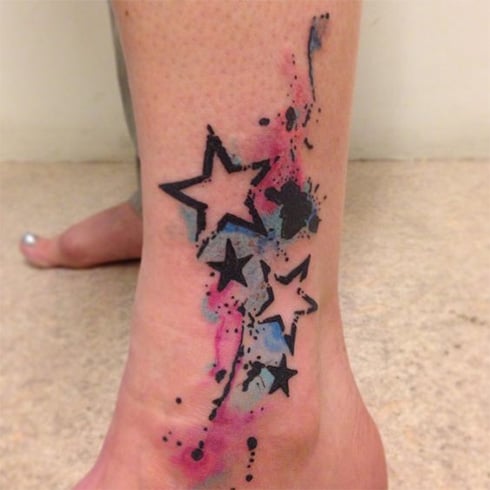 For a flamboyant and colourful person, why not get a band of star tattoos on your back? Something like this: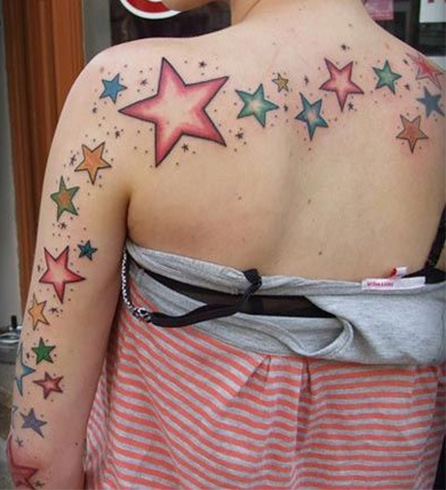 Unique Star Tattoos:
Here are our top picks for tattoos you won't commonly see.
Get a minimal and simple matching tattoo with your best friend or your mother or sister: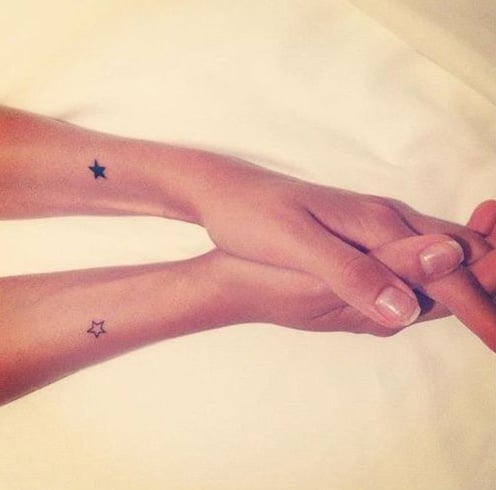 A simple black and white star and moon tattoo looks gorgeous too: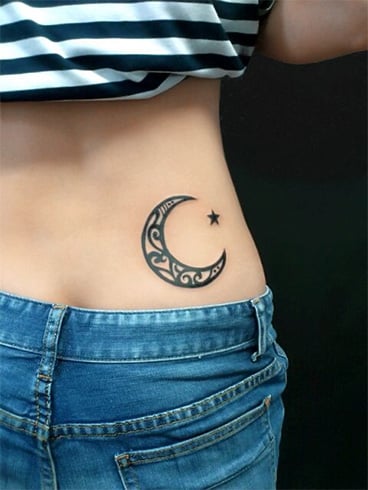 Or get your favourite constellation etched on your back with dots: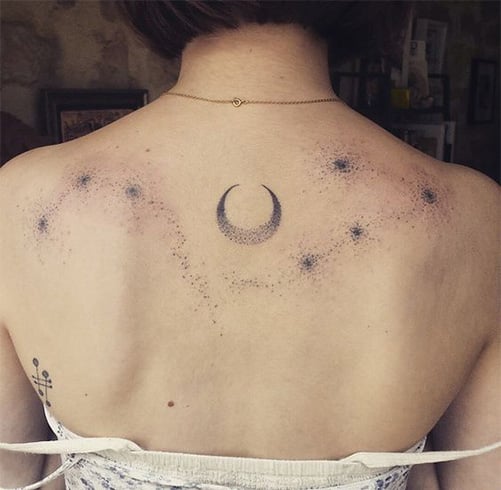 These were our best picks – unique, beautiful and something you would like to keep forever! Do you already have a star tattoo etched? We would love to see your unique star tattoo design.
Images Source: pinterest