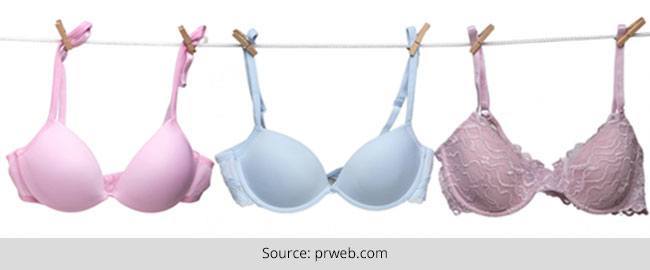 Every woman shares a special bond with her bras. Unlike other pieces of clothing, a bra is not just another purchase to add to your wardrobe. Every bra you own probably has a story behind it. Be it that lacy bra or any other types of bras that you bought as a pick-me-up after enduring a bad day at work, or that strapless bra that you bought to wear under an off-shoulder dress that you wore for a date.
Our bras hold such sweet memories and so are extra special to us. Maybe that is the reason we find it so difficult to get rid of our old bras. Well, this article going to convince you to do just that, with solid reasons as to why you should get rid of your dear old bras and get some lovely new ones.
Let's look at top 3 reasons why you need to say goodbye to your old bras.
You're Probably Wearing the Wrong Size Bra Anyway
Did you know that two out of three women are wearing the wrong size bra? So even if you think your bras are well-fitting, chances are that you're wearing the wrong size bra. This is a huge concern as an ill-fitting bra could adversely affect your posture and result in chronic shoulder and back pain. Bras that are too tight also cut-off oxygen supply, leading to a higher risk of development of cancerous cells.
If your bra straps are cutting into your shoulders or if the under-band leaves deep marks when you wear it for long hours, then it is high time you chucked your old bras and bought new ones. Most lingerie boutiques will have fitting experts who will guide you in finding the right sized bra. You can also find videos online that instruct you on how to measure yourself.
Your Body is Constantly Changing
'Change is the only constant' has never been truer than in relation to a woman's body. We are constantly metamorphosing, thanks to hormonal fluctuations, weight gain, or weight loss. As are body changes, the shape and size of our breasts are also affected. While this may not be blatantly obvious, such subtle changes do necessitate the need for regular bra changes.
Ideally, you should go in for new bras once every six months, or if that is not feasible then at least once a year. While it might seem a little excessive in terms of money to keep discarding bras that often, the benefits far outweigh the loss in the long term. If you do not update your bras to accommodate your body's ever-changing needs, you might end up with sagging boobs, and no amount of money saved in not purchasing new bras is worth that plight.
Think About Your Personal Hygiene
Simply put, regularly changing your lingerie is a good personal hygiene practice. Bras and panties are in intimate contact with our sensitive skin. So it is wise to refrain from using them for too long. Especially the sports bras that you wear during your workouts, which soak up all the sweat, need to be regularly replaced. You will also feel like a million bucks when you're wearing bras that are relatively new and in good condition. As the saying goes, it's not what's on the outside but the inside that matters.
Looking fit and staying healthy vs Saving Money
Yes it is expensive to replace your bras every six months, yes your old bras are still not worn out and will easily last you for years, but the real question here is, what is your priority—looking fit and being healthy, or saving up money by wearing ill-fitting bras and thereby risking your health? There are many coupon websites and online lingerie sites that hold regular sales. You can sign up with them to receive regular notifications and find some great deals to cut down your expense.
A woman can truly never own too many bras. And with all the new varieties coming in, you can own a bra for every conceivable occasion and outfit that you can think of. From t-shirt bras to push-up bras, from stick-on bras to multi-way bras, there are bras to suit your every need. And the colours and patterns they're available in open up a whole new league. You can pick from shocking pink to leopard print, from polka dots to sailor stripes. With such a scrumptious array of bras to choose from, your habit of regularly replacing your bras will soon become an addiction that craves a regular fix of sexy lingerie.
As a side note, do not throw away your old bras. Check to see if there are any charity organizations in your city that will recycle your old bras and donate them to the needy. You can even carry out a bra donation drive and collect old bras from your friends and neighbours have them sent to the charity.