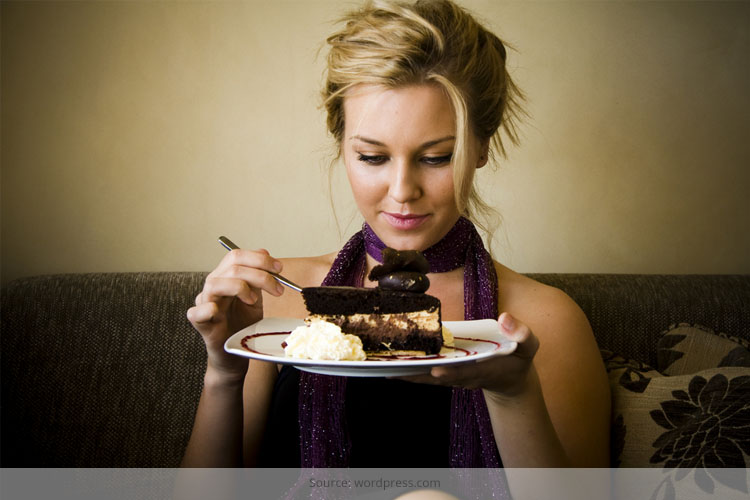 Seriously speaking, what do French people eat? Take a look at the bevy of beauties across the fashion capital of the world, and you would understand why we pose this question! The women are slim, tall and slender. The legend has it some don't even visit the gym! We urge you to read the book "Losing It in France: Les Secrets of the French Diet"- a book that speaks about how the Madame eats what she wants, and mind you the food she eats is rich, but still stays her slender self too.
Here are some french women diet
Structured Eating Habits
Unlike we Indians, the French have always been strict about their eating ways and from a very young age they have been taught the French women diet. Women in France do not starve to stay slim. In fact they rather have a love relationship with the servings they are given, which is why they enjoy their meals and flaunt that fabulous figure too.
[Also Read: Sugar Detox Diet Tips]
It isn't quantitative, rather it is qualitative when it comes to being satisfied, and that is the mantra our French sisters follow. The French diet plan isn't of one genre or type, in fact, the French maiden always munches on a variety. From dairy produce to meats, fruits and nuts to raw veggies and never overdoing any one item at a time. Eating in moderation is the key, and five to six very short meals a day is what the French women follow.
Petite Is The Norm
Not a dress size, but the norm. This is because the portions per meal served in France are small, and especially when the calorie levels per meal is very high. With regard to gulping down a glass of wine, the women here have them after a meal and not before or while the meal is on. The beverage is used not as a thirst quencher, but as an accent to hold and gulp later. In addition to that, the wine is slipped slow and not gulped in one go!
[Also Read: Red Wine Facial You Must Try]
No Gluttony
French women combat the overeating ways by not allowing gluttony to take over. There is an occasional stray of gluttony though, but post that, it is a balanced eating regime they follow and for a very long time to come.
[sc:mediad]
So how do I look hot in those skinnies and yet eat what I want?
Do it like the French women! Remember, the phrase "French women don t get fat" isn't a myth and we have told you why. But to recap them all, here are commandments to follow!
[Also Read: Beauty Secrets From Across The World]
The food you choose to eat should be organic and satisfying to the taste buds
Sit and eat
Small bites and sips, no large bites please
Chew and munch slow – important when following the typical French diet.
When you eat, eat what your taste buds love and savor them enough
Protein rich meals are the best to have, since they wouldn't make you run for a midnight snack!
Work out, walk a mile, indulge in exercise everyday – half an hour at least!
DIY salad dressings made from vinegar, olive oils etc should be used
Calorie free drinking should be thought about
Should you overindulge in one meal, balance it out with shorter and less calorie meals the next day!
Start from now and learn how to balance the act when it comes to eating the right way, or should we say the French way! It is an art and a matter of the heart when stopping yourself from large unhealthy meals is concerned, which overtime you would learn how to restrict and practice restrain too.
Don't starve though, rather get in touch with your dietician and ask them for a customized French diet plan for your needs. They surely would have more secrets to share and will tell you what do French people eat!