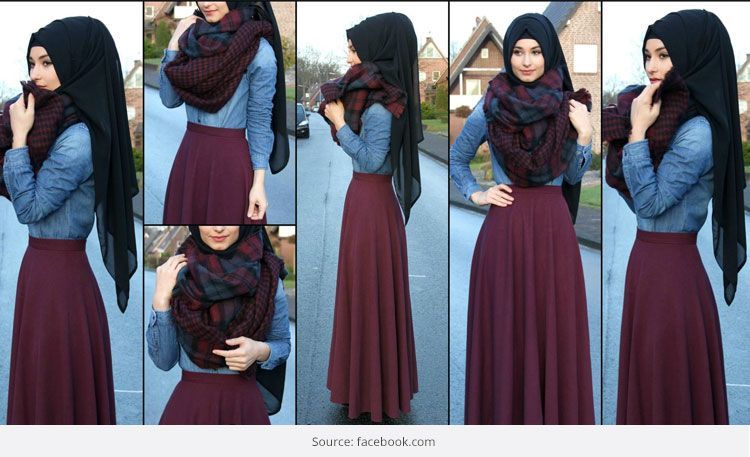 The Hijab, much more than a religious and spiritual meaning to commemorating the modesty of a Muslim woman, in this new age has become a rage and stir as a trendy fashion statement too. If you didn't like wearing the hijab styles, as told by mom and dad, this EID surprise them by wearing one and that too with utmost style- so much so that your gal-pals would be envious of the new chic look you bring forth.
Here is a small tutorial on how to wear a hijab, should you not know how to wear one and wouldn't want to ask mom- keep it a surprise and make her happy on EID!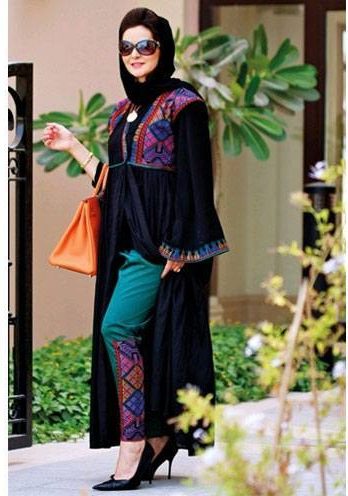 Let's look at different ways to wear hijab for Eid.
1. Wear It With A Mangtika
A satin fabric covering the head and hair, but is that all what the hijab should bring out? The hijab can be embellished with chunky and very quirky head accessories- the Mangtika for example. Wear the Mangtika on the forehead. While the fabric is self-coloured and glossy satin, the Mangtikka hangs trendy and pretty over the third eye!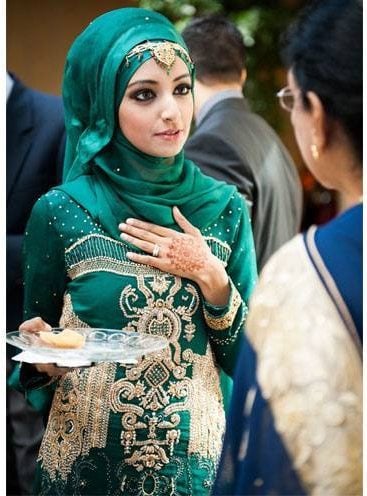 2. Peach and Rhinestone Embellished Hijab for Eid Functions
Match the hijab embedded with rhinestones and shimmery touches with that of a lace and sheer peach hijab dress. All heads would turn at the radiant beauty (which is you) for sure- you also would make many men swoon over your innocent Iftar Party Dresses at the social do!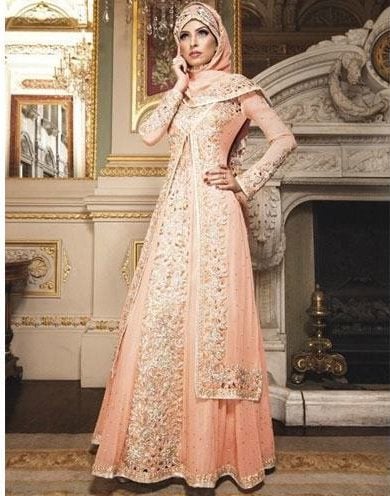 3. Wear It Under An Embellished Dupatta This Eid
Do it the bridal way, wearing your self-coloured hijab under the pallu of a saree or a chunky embroidered dupatta! Add to the look a centrepiece above the third eye, matching earrings that hang long and cat eye makeup to complete the diva touch!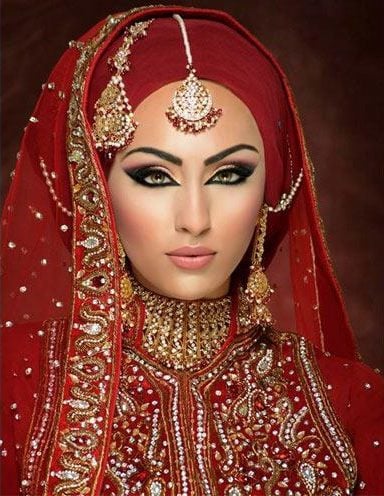 4. White and Silver Lace Hijab for Eid
Gorgeous as the dance of the rays from a moonlit night, wearing white and silver on your hijab with a tunic top and a long flowing skirt at the iftar party would make everyone stop and look. A sure show-stopping ensemble we say; go ahead and enjoy your iftar treat, but do so in style!
[Also Read: How To Style Hijab]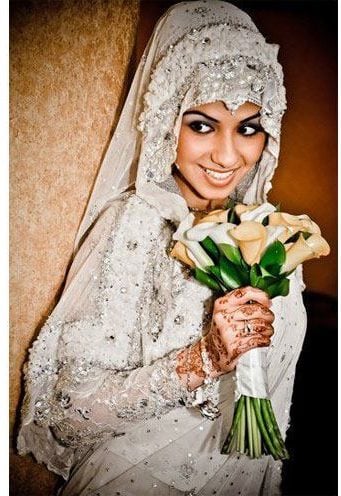 5. Colourful Hijab Matching Henna Designs for Eid
Don't fancy an Anarkali for Eid to wear, try wearing a colourful hijab in dark rainbow colours, mehendi designs on the hand in the same shade, a tunic top or a kurta with palazzo pants for the bottoms- a new look and the hijab flaunted too!
[sc:mediad]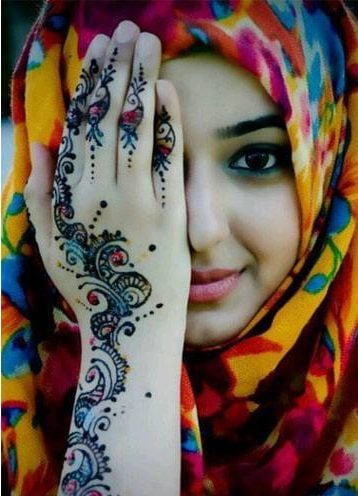 6. Monotone Fashion With Hijab for Eid
Black or white, you get to choose – wear one colour from top to toe, just as the two pretty damsels have shown us here in all black and all white Ramadan Dresses. A chunky silver accessory for the head, on top of the white hijab makes the look so formal and complete.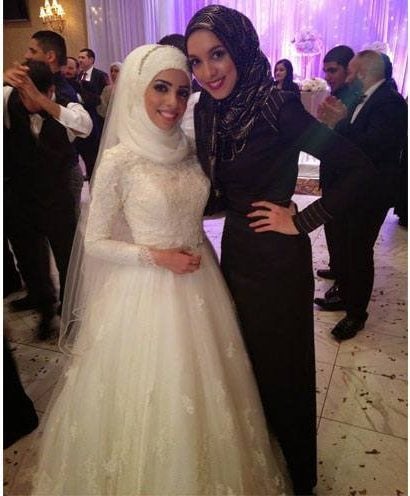 7. Dupatta And a Hijab for Eid
Drape the hijab with twists and turns, and embellish the satin fabric on the head with a chunky headpiece – contrast the colours and wrap a dupatta as a faux bouffant over the top! Chandelier earrings and a statement neckpiece is a must to seal the look!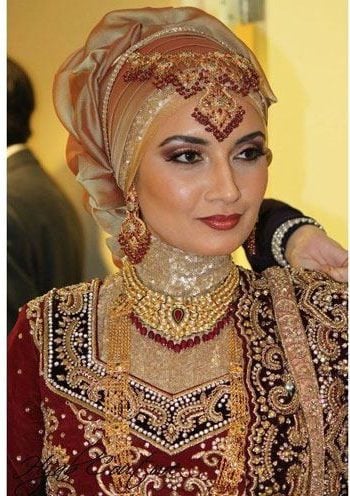 8. Wear It With a Tiara
After all you are daddy's little princess and surprising him at EID with a hijab that too, would be the best gift you could give him! Wear the hijab with an elaborate tiara that sits pretty on your forehead, and make daddy happy!
[Also Read: Hen Party Ideas]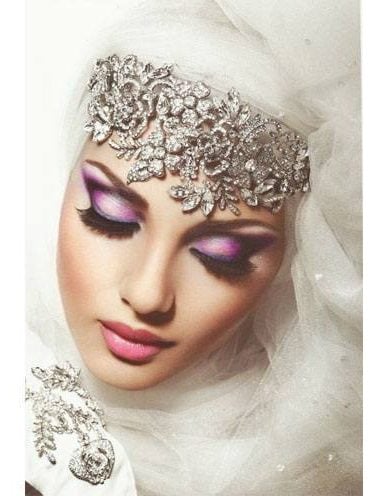 9. Wear It With Hanging Head Pieces
A white hijab, embellished with gold headgear that hangs loose and low, emulating the sehra on a groom- a perfect way to flaunt Ramadan fashion dresses and yet look very trendy at the EID social gathering!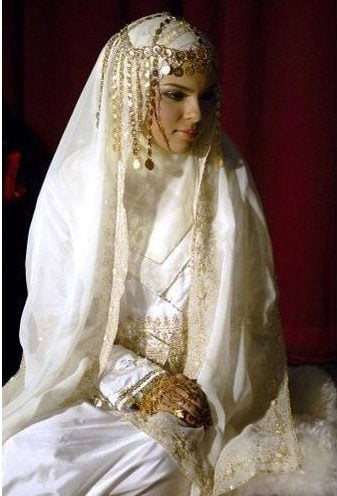 10. Black, Gold and Grey
Should you choose colours on your ensemble in black, gold and greys, keep the hijab black as ever, embellishing it with a statement head gear or a Mangtika in silver or gold!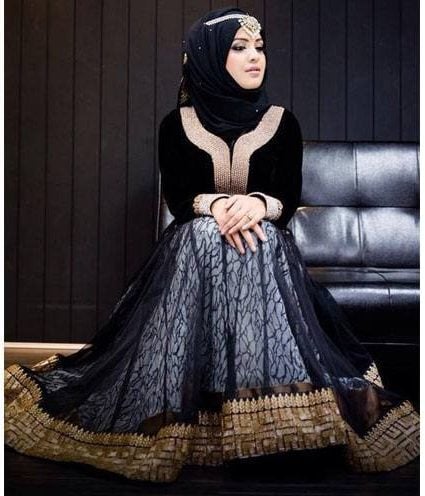 [Also Read: Hijab Makeup Ideas]
Here were ten nice and very trendy ways to style and wear your hijab. At the iftar, while other damsels flaunt chic and very fashionable Eid outfits; go ahead and do the same with a magical touch of a stylised hijab!