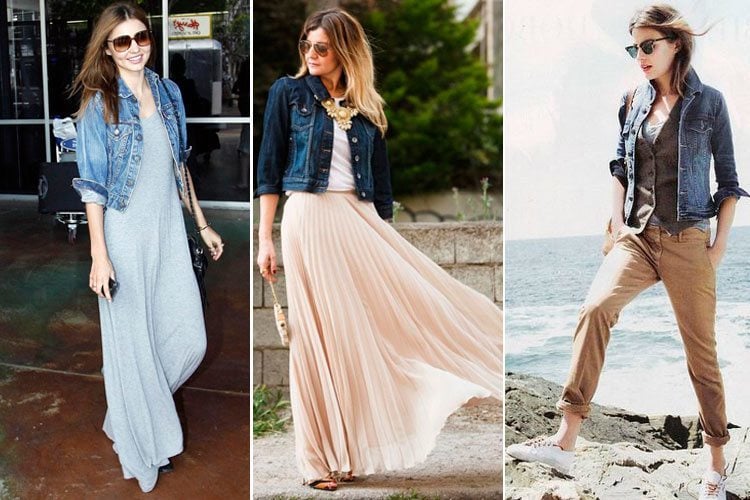 It's time to take your denim jacket out of hibernation. The cool thing about a denim jacket is that you can pair it with almost everything. Denim jackets are classic, timeless pieces that will always be in fashion. No wonder we love them so much.
[Also Read: Ways to Style Leather Jackets]
Here are some very awesome ways in which you can style your denim jacket.
1. Pair it with a Jumpsuit
Cameron Diaz shows us how it's done in this white jumpsuit with a denim jacket combination.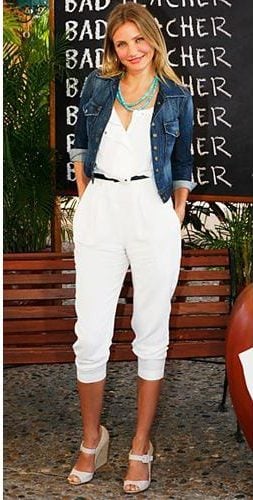 2. Pair it with a Tulle Skirt
Nothing screams stylish better than this combination.
3. When Denim Goes White
While traditionally a denim jacket is blue, there is nothing stopping you from experimenting with other colours. We especially love this white denim jacket with a black and white outfit. The white jacket is dressier than a blue one would have been.
[Also Read: How to Wear All White]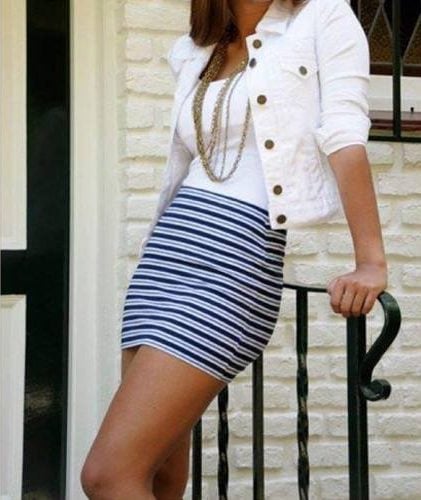 4. Denim-on-denim Trend
You can never go wrong with this trend.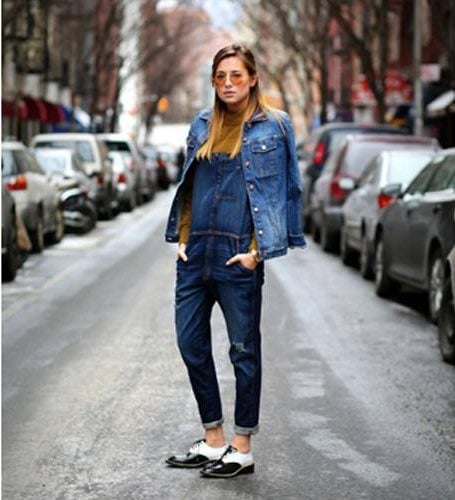 5. Make Your Maxi Work In Fall/Winter
Maxi dresses are typically reserved for summer and spring. But that does not mean you can't find some clever ways to wear your maxi dresses in fall and winter as well. One such way to incorporate your maxi dresses into your winter wear is to add a denim jacket style on top and complete the look with a pair of boots.
[Also Read: How to Wear Vests]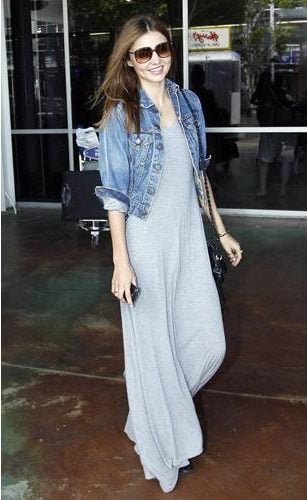 6. Pair it with a Pencil Skirt
A pencil skirt is dressy and classy, a denim jacket is casual and laidback. So they shouldn't work together right? Wrong! Check out how well a denim jacket style goes with a pencil skirt. We are so totally trying out this look.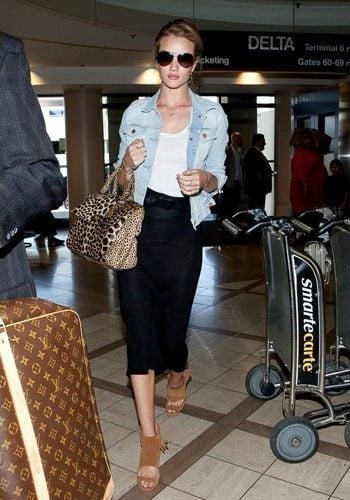 7. Whimsical and Tough
Pairing a denim jacket with a flowing full length skirt can lead to some interesting results, as you can see in the photo. We love how the tough denim is in total contrast with the flimsy skirt and yet the look works.
[Also Read: How To Wear A Fur Vest]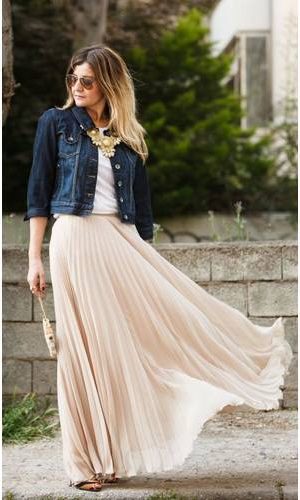 8. Wear it on The Red Carpet
Did you think that denim jackets are not red-carpet worthy? Well then let Hollywood actress Olivia Wilde prove you wrong. She wore a denim jacket over her little-red-dress and looked super hot.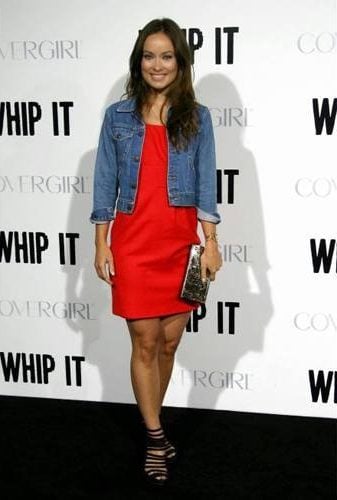 9. Make it The Middle Layer
You don't have to make your denim jacket your outer layer. You can always top it off with a winter coat to make the denim jacket your middle layer instead.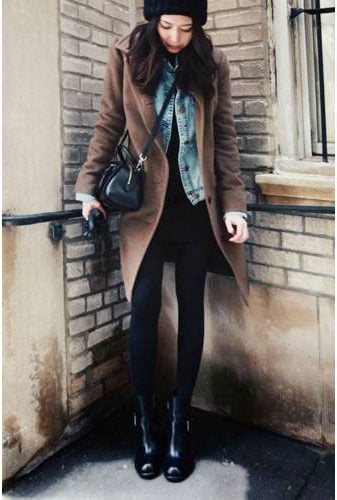 10. The Grungy Babe Look
Of course pairing your denim jacket with a t-shirt and skinny jeans is a classic look that you just cannot go wrong with.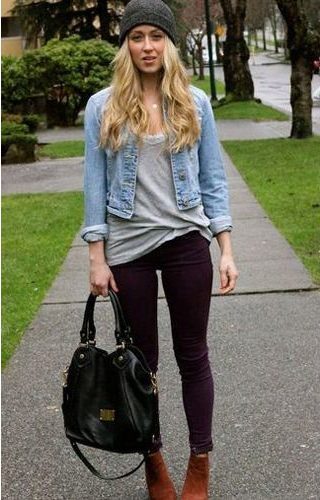 11. Pair it with a Checked Shirt
The denim jacket when paired with a checked shirt makes for a very interesting outfit.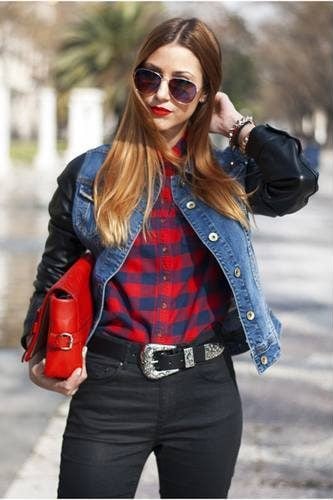 12. Add a Scarf
Of course you can always add a scarf to add one more layer to your outfit. The more layers, the better we say!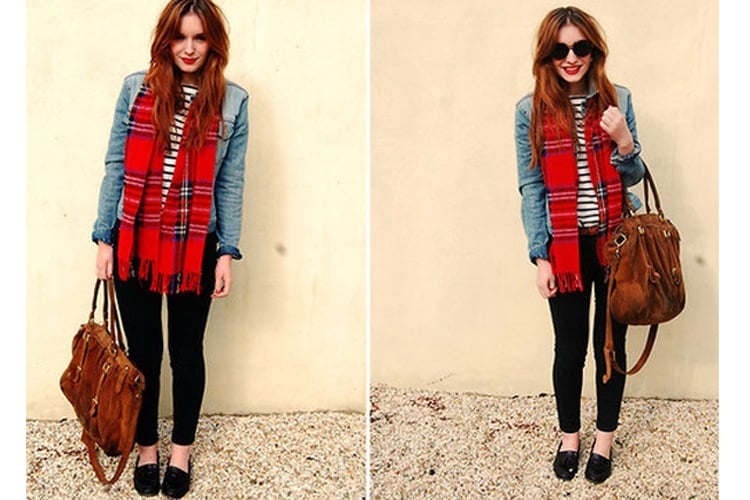 13. Jazz It Up With Brooches
A great way to add some bling to your look is to pin some brooches onto your denim jacket.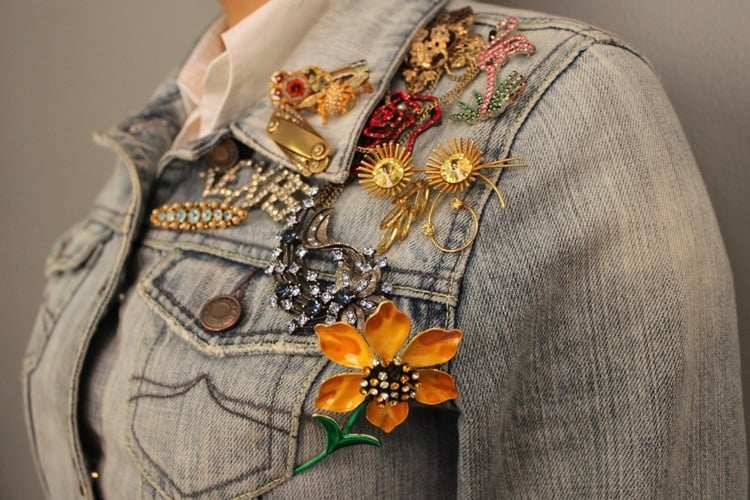 14. Pair it with High Waist Trousers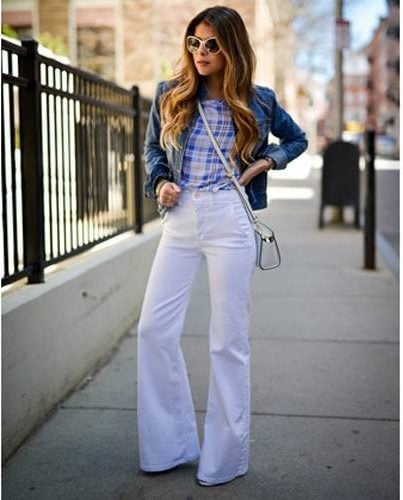 15. Distress Your Jacket
If you love wearing distressed jeans, then you might want to consider distressing your denim jacket as well for that cool worn out look. Take a blade to your jacket and fray it up here and there to give it a distressed look as shown in the picture. Continue reading for more denim jacket styling ideas.
[sc:mediad]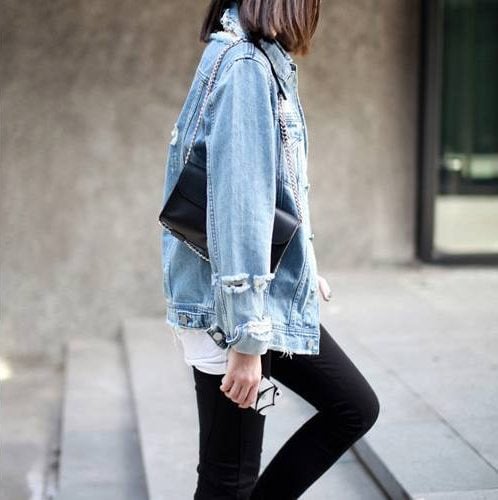 16. Pair it with a Bralet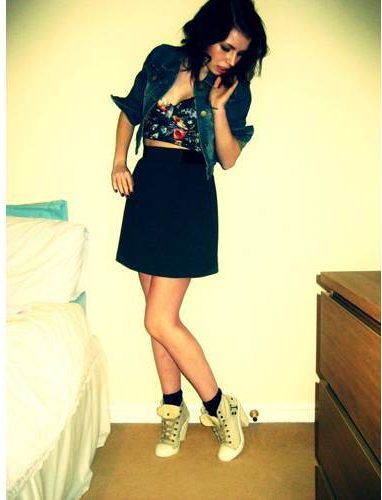 17. Pair it with a Summer Dress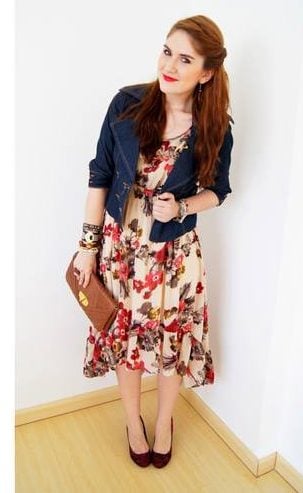 18. Pair it with Aztec Print Skirt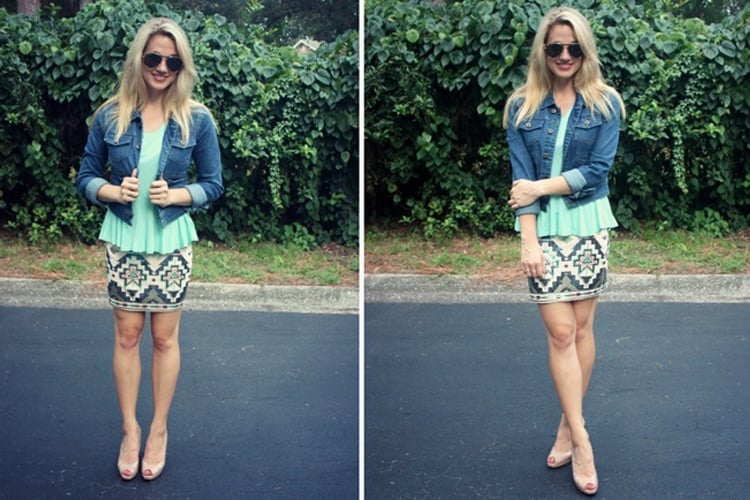 19. Denim Jacket with Neon Outfit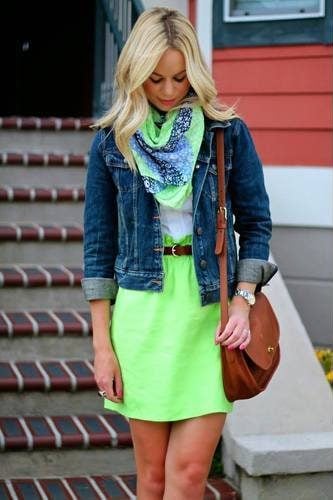 20. Pair it with a Crop Top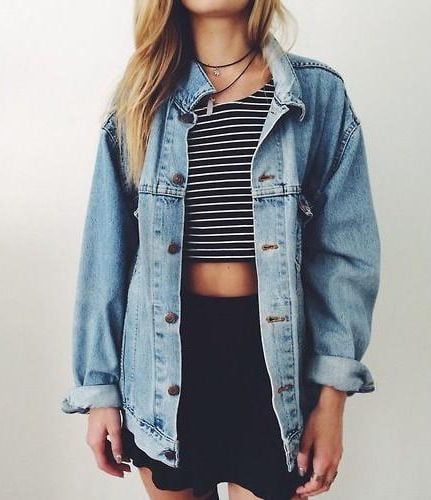 21. Pair it With Palazzos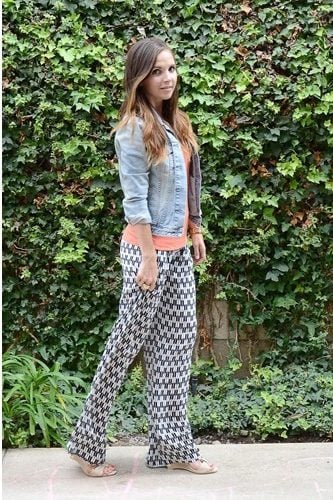 22. Pair it With Culottes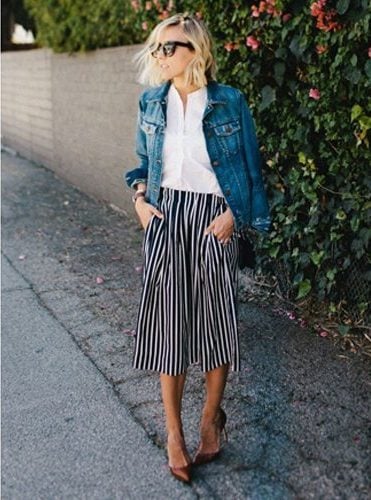 23. Wear it with a Vest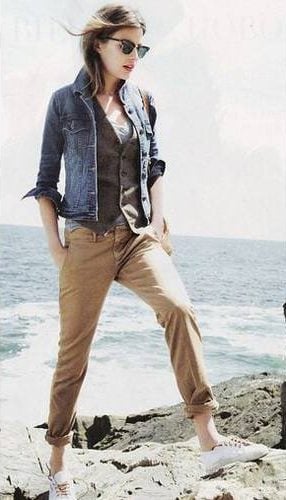 24. Wear it with Leather Pants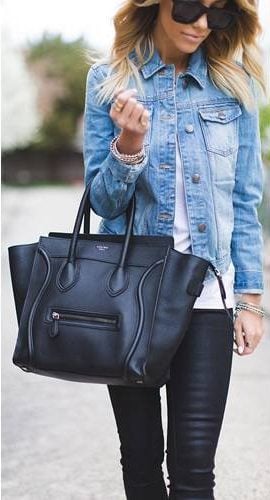 25. Pair it with Boyfriend Jeans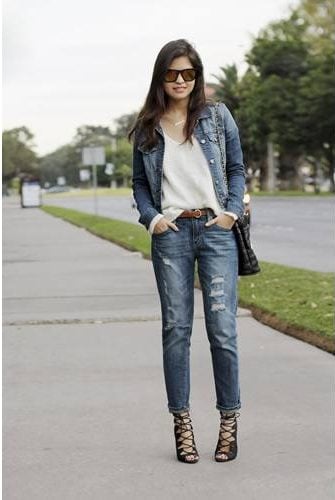 26. Pair it with Harem Pants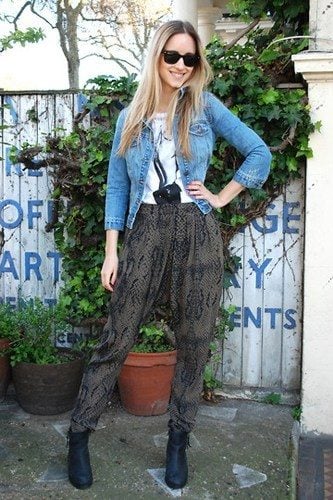 27. Pair it with a Floral Shift Dress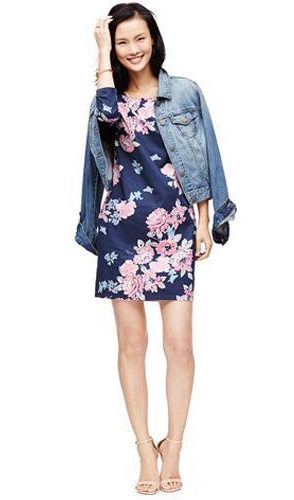 28. Layer it with a Fur Vest
[Also Read: Denim on Denim]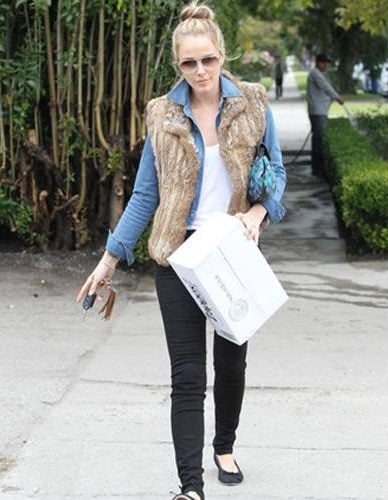 29. Pair it with Your Evening Gown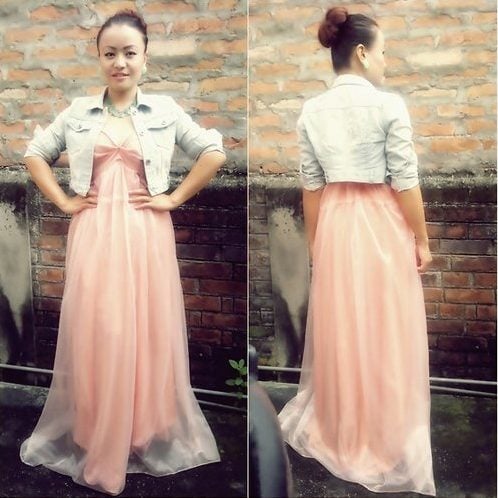 30. Pair it with a Romper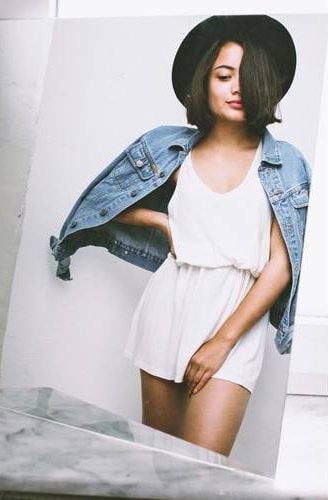 Hope this article on denim jacket styling ideas is helpful.
Images Source: pinterest.com