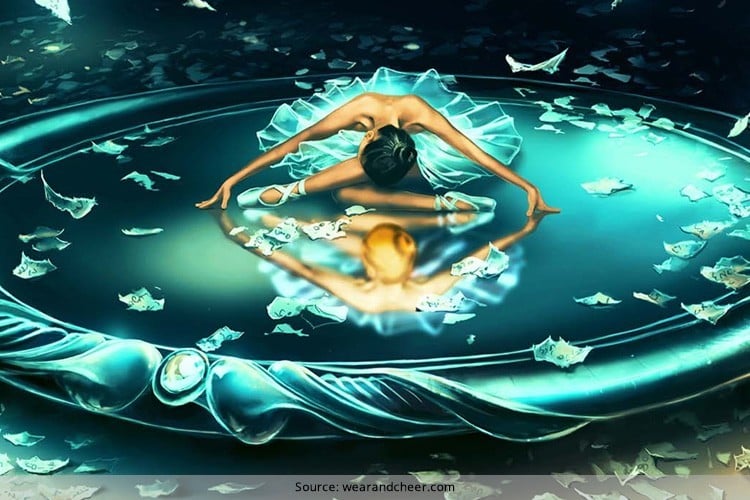 And you thought May 21 to June 20 is the summer peak season or summer vacations that I am referring to. To cut the story short, this is the time period when Geminis are born. Girls who are curious, intelligent and quick-witted by nature. It means the gift items for their birthday have to be equally sharp, creative and thoughtful.
Ya ya, the options are too many. But how about trying few unconventional gifts? You know the ones that stay longer in the memory, and have a distinctive feel about them.
[Also Read: What Gifts To Give To Your Taurus Girlfriend]
Gemini girls love to embrace change and will in all definitiveness try out anything once. This curious nature of hers comes from her intellectual instincts. Which is why, she is the wittier one when hanging around in a group conversation.
So if you are looking for a perfect birthday gift for a Geminian, you've come to the right place for ideas. Read through and jot it down.
Smartphone
Gemini women are not only good communicators, they are brilliant conversationalists. A smartphone would be a wonderful gifting option for them – one that will satisfy her need to communicate and interact.
Moreover, a Smartphone will not only keep her happy texting and chatting for hours, it will also help her manage her professional and social contacts pretty well.
Luxe Notebook
Boredom comes fast to a Gemini girl. So, if you need to keep their brains satisfied, it makes sense to gift her a luxe notebook.
How will it help? Well, it's a birthday present that will help her scribble her thoughts in a stylish way. Isn't it a gorgeous present?
Magazine Subscription
Curiosity is in Gemini blood. Written word in the form of magazines, and periodicals keeps the Gemini girl hooked on.
[Also Read: What Gifts To Give To Your Cancer Girlfriend]
Which is why it makes sense to gift her annual magazine subscription in her areas of interest – between photography, travel and gardening. Gifting her membership to a debating society or book club would keep her knowledge curiosity satisfied. For the netizen Gemini girl, gifting her electronic reader would be a thoughtful gesture.
Makeup Kits
Gemini girls love to lead their lives with vigour and enthusiasm. So their makeup kits need to have similar vibrancy and gusto.
Take for instance, Urban Decay Electric Palette. It is an eye shadow palette that has 10 pigmented eye shadows, so that you can fulfil her hunger with a pop of colour.
[Also Read: Gifts For Aquarius Woman]
Fragrances
Daring and opinionated that she is, a Gemini woman would not be missed out in a crowd. Much the same way as Gucci Envy Me fragrance.
With pomegranate and pink pepper in it, Gucci Envy Me is not only invigorating but attention grabbing too.
Jewelry
Jewelry for a woman is always glamorous. But it can be inspirational too. Gifting a Gemini girl between a bracelet, a brooch or a necklace should be able to bring out her desire to travel and explore the world.
[sc:mediad]
Footwear
Making bold fashion choices comes naturally to a Gemini girl. She loves to hop on to the latest trends as long as they nurture and satisfy her mental caliber.
In footwear, a Stussy Link Slide Sandal that too in gold shade is not only a showstopper for her, it is something she would wear it for pool parties to casual evenings without batting an eyelid.
Yet another stylish and trendy option is moccasins. They last year after year and are the perfect accessory for spring, summer, fall and winter.
Social Vacations
Travel to fancy destinations is always on the mind of a Gemini girl. Instead of gifting her tickets to an isolated mountain, chose a vacation that fulfills her urges of a luxury cruise through the Mediterranean seas. Even a sunny holiday in the casinos of Monte Carlo would do.
LED Candles
Yellow and blue are natural calming colours for a Gemini girl. So they will work wonders in calming her down in situations when she gets worked up or full of anxiety.
[Also Read: Best Birthday Gifts for Girlfriend]
Hope you liked the gift suggestions for a Gemini girl. Which option would you go for when it comes to gifting a Gemini lady?