We all have a dress in mind from the time we are young girls, to wear on our wedding day. This is mostly inspired by Fairy Tale movies and stories. As we glow older, we get inspired by Bollywood and celebrity dresses that we wish to replicate.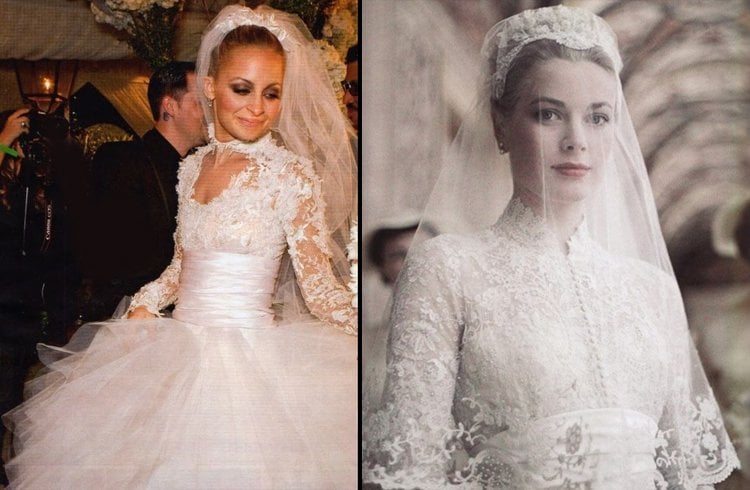 We mostly have clip arts of these pictures saved and shown to our personal designers to replicate for us since we cannot afford the high – end designer celebrity dresses that they wear for their weddings.
However, let's for once forget how much you spent or plan to spend on your wedding dress.
Look at some of the World's most costliest wedding dresses:
1. Kim Kardashian's Wedding Dress:
Cost: $ 2.1 Million
The Givenchy dress designed by Riccardo Tisci, for her recent wedding in May 2014 with Kanye West, recently broke the record to be the World's most expensive celebrity wedding dress!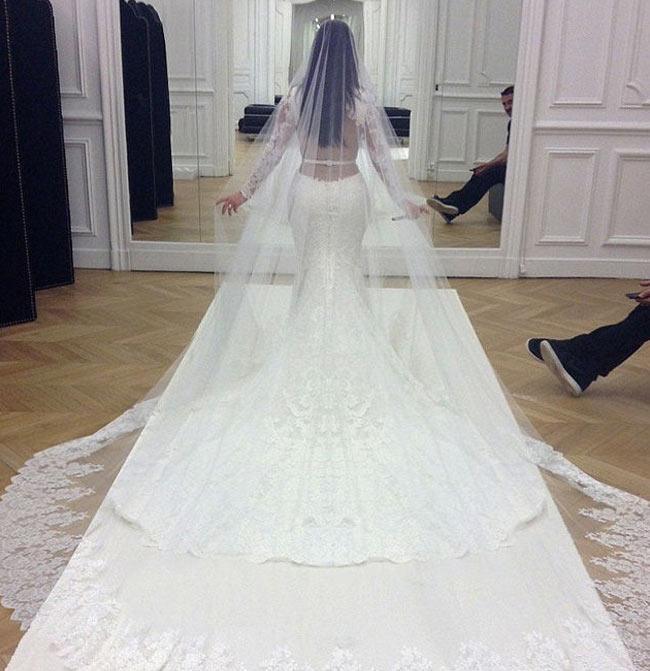 2. Kate Middleton's Expensive Wedding Dress:
Cost: $400,000
The absolutely stunning dress Kate Middleton had worn to wed Prince William was designed by Sarah Burton, creative director at Alexander McQueen. The lace applique bodice flaunted hand-cut, individually-applied English and French Chantilly lace roses which symbolized England, thistles for Scotland, daffodils for Wales and shamrocks for Ireland.
We always wait to have our eyes on the celebrity dresses worn at weddings or any other events and public appearances. Most celebrity wedding dresses leave us amazed and surprised; sometimes for the cost of there wedding dress, sometimes for the length of the train and sometimes just for how jaw-dropping gorgeous they look!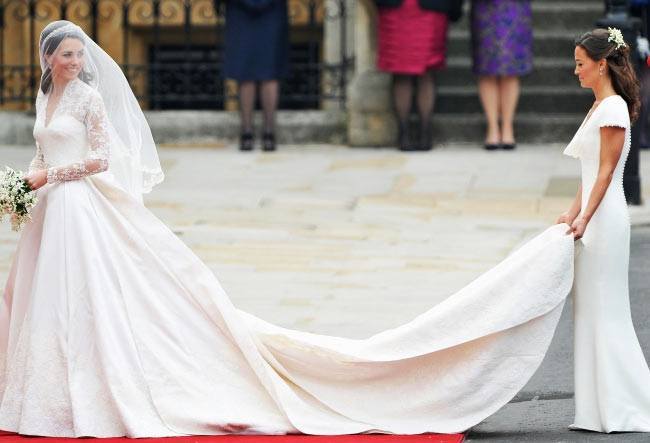 3. Mauro Adami's Wedding Dress:
Cost:$380,000
The Italian ace designer, Mauro Adami had designed this costliest wedding dress as a part of Domo Adamicollection in 2008. This luxurious gown is made up of 40 meters of platinum-colored fabric. It was sewn with platinum and silk thread, and if put into perspective, it is about 10 times what the normal American bride may spend on her dress. Aren't we falling in love with celebrity dresses already?
[Also Read: Sexy Low Cut Dresses]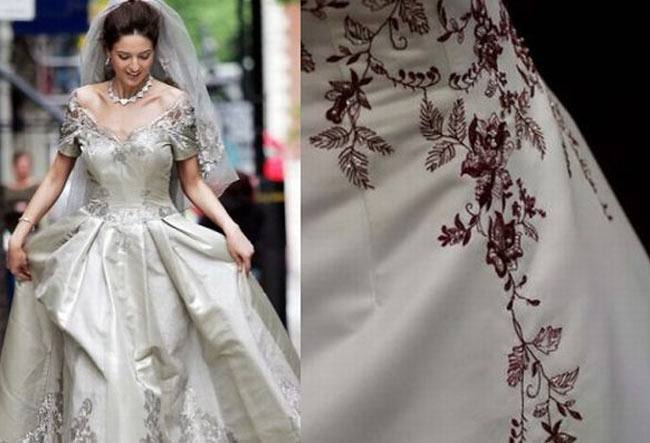 4. Princess Diana's Wedding Dress:
Cost: $115,000 – $150,000
Ever since Lady Diana stepped out of her royal carriage to take her wedding vows with Prince Charles in 1981, her larger-than life Victorian-style gown has remained the fabric that bridal legends are made of. The 250-yard lace, tulle and ivory silk taffeta gown, embedded with 10,000 pearls and sequins covering its layers upon layers of fabric and an equally grand 25-foot-long train to boot, dragged plenty of attention during its world tour last year.
Although the puffy sleeves with shoulder pads are out of fashion now, the dramatic gown is as enchanting today as it was back in the '80s — and you can't put a price tag on that sort of timeless appeal. It's priceless!
[Also Read: How To Wear Short Dresses]
The dress itself cost £9000 at the time, but direct calculations of the pound to the US dollar including inflation give us anywhere from $30,000 – $52,3000, but officially reports estimate more like $115,000 – $150,000.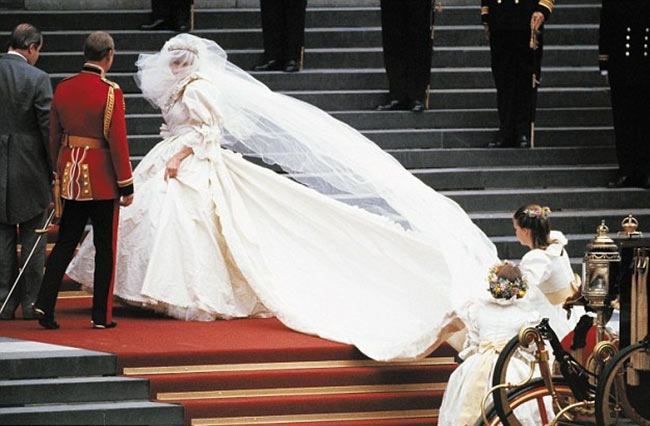 5. Melania Knauss's Wedding Dress:
Cost: $100,000 – $200,000
In 2005 Melania Knauss married zillionaire, Donald Trump in a Christian Dior dress made of 300 feet of tulle. The gown was so huge that Melania was suggested to eat well before the wedding so that she could bear the weight of the dress. She was made to sit on a bench rather than a chair to accommodate for its volume. The dress was embroidered with over 1,500 rhinestones and pearls.
[Also Read: Wedding Dresses]
Aren't we loving the celebrity dresses? Keep scrolling for more celebrity wedding dresses.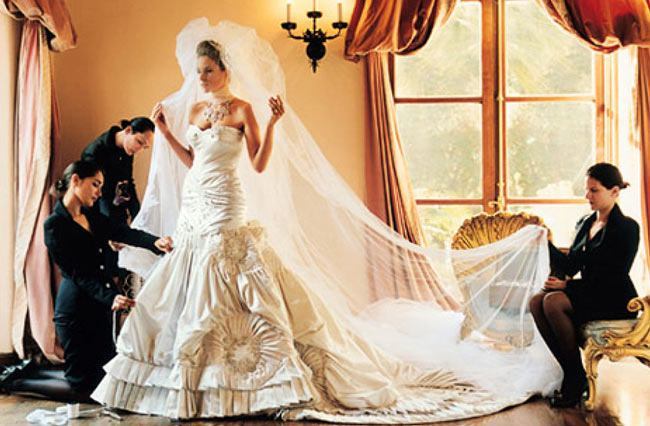 [sc:mediad]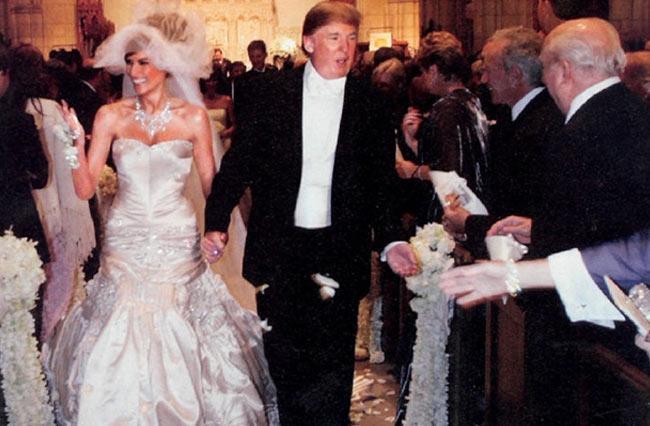 6. Victoria Beckham's Wedding Dress:
Cost: $100,000
When the Posh Spice married the celebrity David Beckham in 1999, the star's strapless wedding dress, the structured ball-gown skirt did justice to the celebrity pair.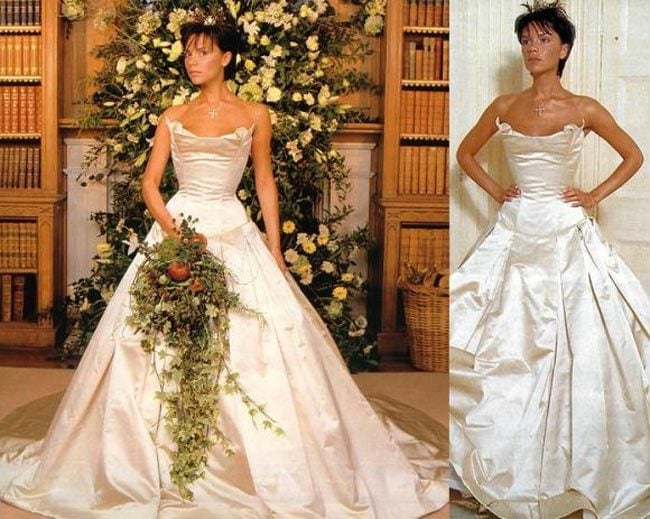 7. Madonna Wedding Dress:
Cost: $80,000
When Madonna married Guy Ritchie in 2000, she had worn a Stella McCartney dress made of ivory silk, featuring corset bodice and full-length skirt. She had accessorized her gown with antique veil embroidered with lace attached to an Edwardian diamond crown.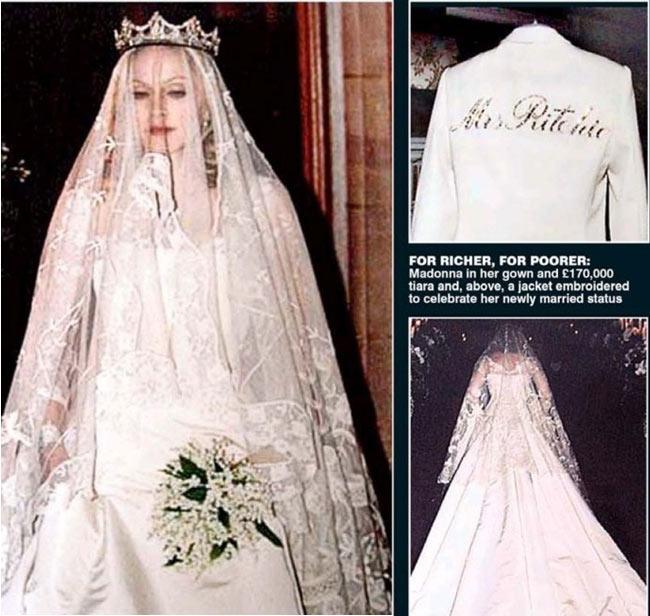 8. Grace Kelly's Wedding Dress:
Cost: $65,000
The wedding gown which has inspired Kate Middleton's dress worn by Grace Kelly when she married Prince Rainier III of Monaco in 1956 was designed by MGM seamstress Helen Rose.The figure may not impress you much, especially after learning about the Dutchess's modern-day version, still the dress is historic and will always be counted among the lavish dresses of all time.
The dress had a high neckline, long sleeves, and full skirt. The gown was made up of 25 yards of silk taffeta and 100 yards of silk net, which also featured ivory peau de soie and Brussels rose point lace embroidered with seed pearls.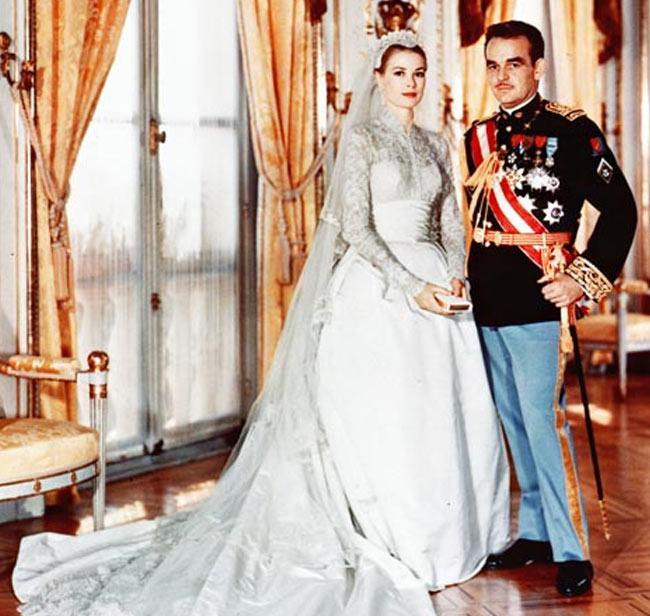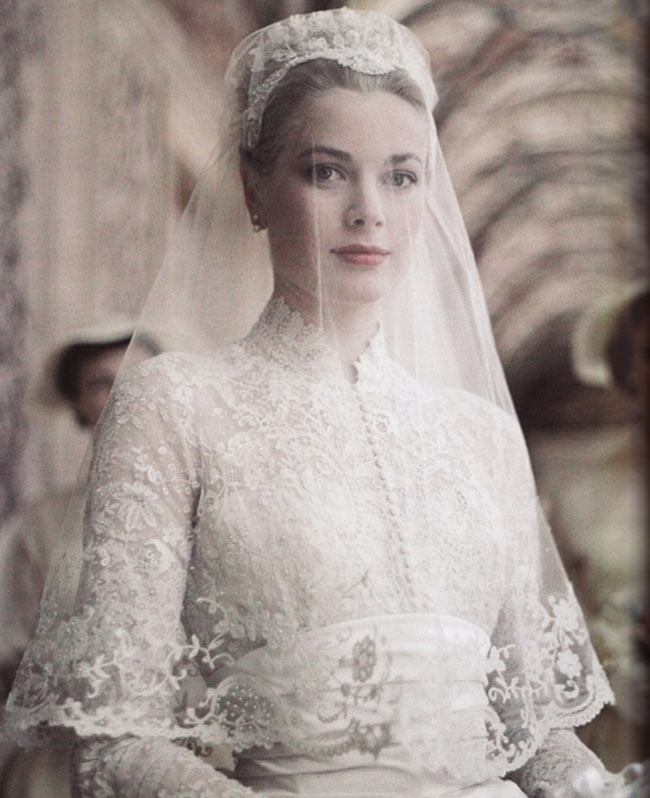 9. Tori Spelling Wedding Dress:
Cost:$ 50,000
The Beverly Hills star, Tori Spelling wedded her first husband, Charlie Shanian in a lavish $1 million wedding in 2004 and she had worn a charming and sparkly full-length gown by Badgley Mischka. The flapper-esque inspired wedding gown is intricately hand-sewn with loads of beadwork.
Well, these are top picks on world's most expensive celebrity wedding dresses.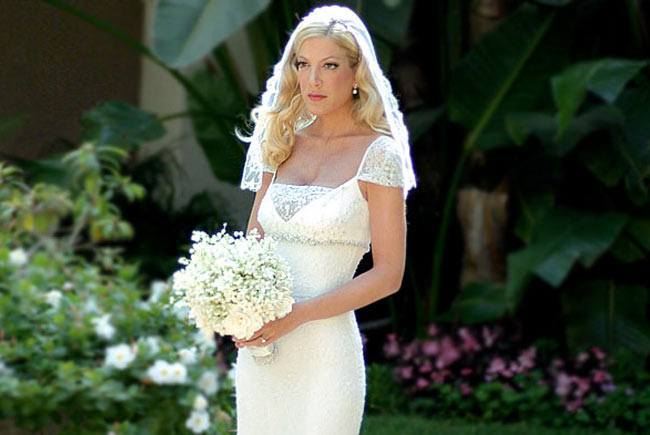 10. Heather Mills Wedding Dress:
Cost: $40,000
Second wife of Paul McCartney, Heather Mills had worn a gown of ercu lace designed by the eminent fashion house Eavis & Brown of London. Although her marriage to the Beatles star was short-lived, the dress still lives on.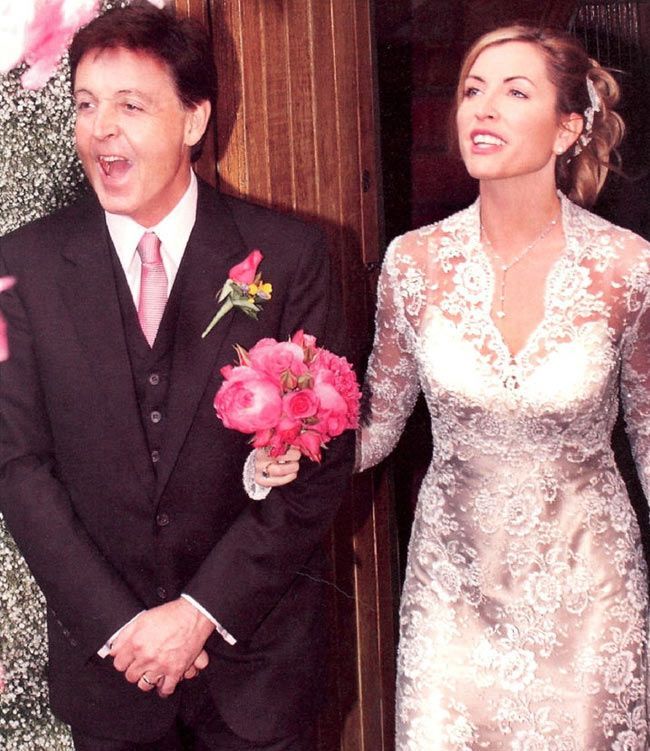 11. Nicole Kidman Wedding Dress:
Cost: $20, 000
Nicole Kidman, the Australian actress, walked down the aisle for the singer, Keith Urban in 2006 in a romantic, short sleeve, one shoulder gown. The gown was by the Balenciaga designer Nicolas Ghesquiere. It had the perfect fairly-tale look that any bride would hope for.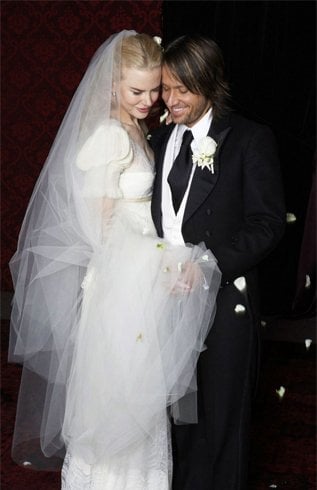 12. Christina Aguilera Wedding Costume:
Cost: $30,000
The youngest Grammy winner, Christina Aguilera, for her wedding with Jordan Bratman in 2005 picked a Spanish styled gown by Christian Lacroix. While the bodice of the dress was simple with slight lace features, the train had an amazing bunch of ruffles. Of the $2 million wedding, the diva spent a sizable chunk on the wedding outfit.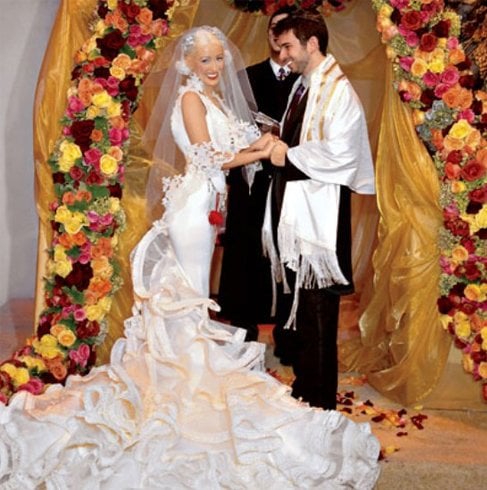 13. Catherine Zeta Jones:
Cost: $140,000
Looking regal and queen like in a Christian Lacroix hand beaded gown, the Welsh actress, Catherine Zeta Jones married the successful actor Michael Douglas in 2000. As strong and elegant the outfit looks, the couple's relationship is equally strong and long lasting. With a tiara holding her tresses in place and with royal touchup, she looked heavenly.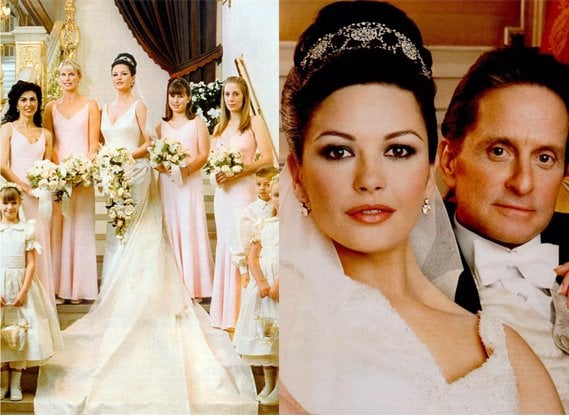 14. Katie Holmes:
Cost: $50,000
In 2006, the American actress, Katie Holmes married the handsome hunk, Tom Cruise. For this grand day, the diva dolled up in an Armani gown that held pretty yet subtle embellishments all along the gown. Simple yet elegant, this became every girl's dream wedding dress for sure.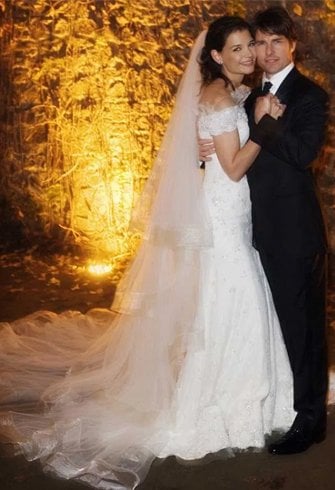 15. Jennifer Aniston:
Cost: $ 50,000
The hot and famous couple though are no longer together, have won millions of hearts with their love and chemistry in the 90's. When they sealed their love in the year 2000, Jennifer Aniston dolled up pretty in a Lawrence Steele gown. The beaded gown speaks volumes of elegance and beauty that is unmeasurable.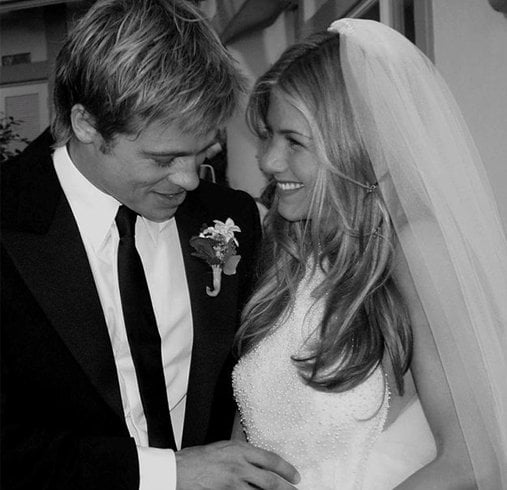 16. Jessica Biel:
Cost: $100,000
The American actress, Jessica Biel spoke the vows with Justin Timberlake in October 2012 looking gorgeous in a Giambattista Valli pink gown. She went off-road from the traditional style and opted for the fuchsia and pink patterned gown that was a feast to the eyes. Breathtaking and captivating was the beautiful lady stealing not just Justin's heart but all of ours.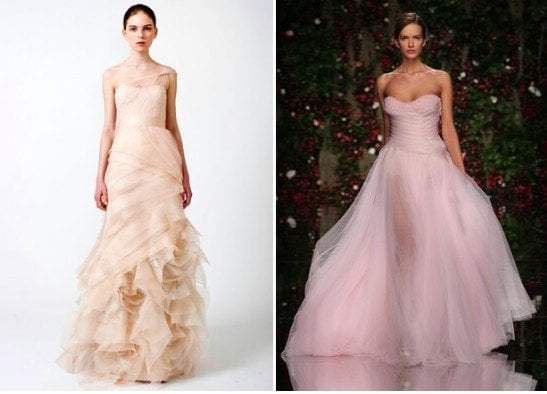 17. Nicole Richie:
Cost: $20,000
For the grand wedding with Joel Madden, Nicole Richie looked stunning as a bride in Marchesa gown. The gown had 100 yards of silk organza tulle with a high neck, fitted bodice and delicate floral lace decorations.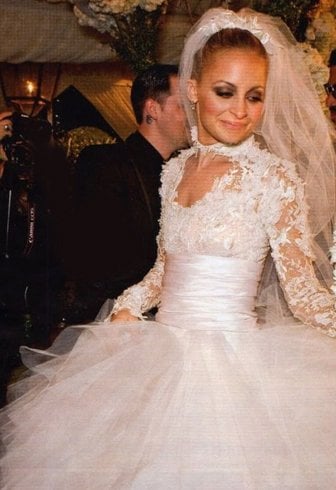 18. Amal Alamuddin:
Cost: $ 380,000
When the noted lawyer, Amal Alamuddin married the mega star George Clooney, she definitely broke millions of hearts. But one look at her lovely wedding gown by Oscar de la Renta, and all the disappointment vanished. The incredible gown looked every bit royal and breathtaking with the long sheer train and subtle lace finishes.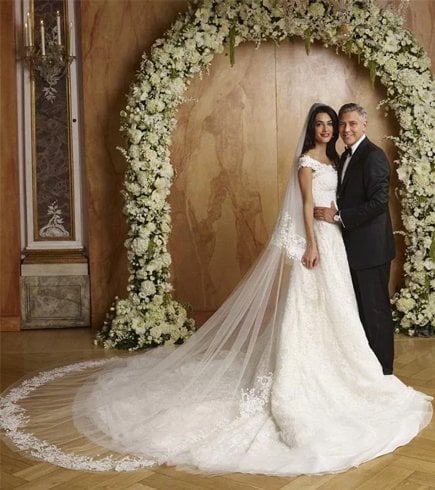 19. Keely Shaye:
Cost: $60,000
The television host Keely Shaye Smith married the superman, Pierce Brosnan in 2001 in a Richard Taylor beautiful gown. Ethereal and totally divine was the gown that magnified the beauty of the diva. The lace cape style over the simple plain body con dress added the charm to the look.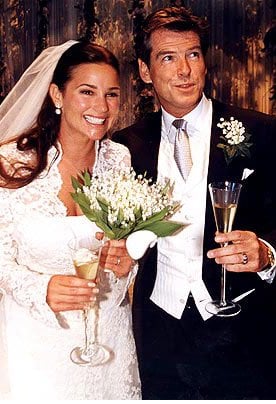 20. Gwen Stefani:
Dwen Stefani's wedding with Gavin Rossdale was one unforgettable wedding celebration of the Hollywood. The diva went non-traditional with her wedding gown and we couldn't stop admiring even till date. She picked a Christian Dior gown designed by John Galliano. The dress had great volume and incredible dip dyed hand painted hot pink hemline. She topped it off with an antique lace veil for the grand day.
21. Chelsea Clinton:
Cost: $ 32,000 approximately
The daughter of Bill Clinton, Chelsea Clinton married Marc Mezvinsky and gave us major bridal goals. Her dress spoke for the elegance and richness of the wedding celebrations. She picked a beautiful strapless dress designed out of a number of yards of ivory silk organza by Vera Wang. The dress was finished with a silvery embroidered waistband and tapered her look all along.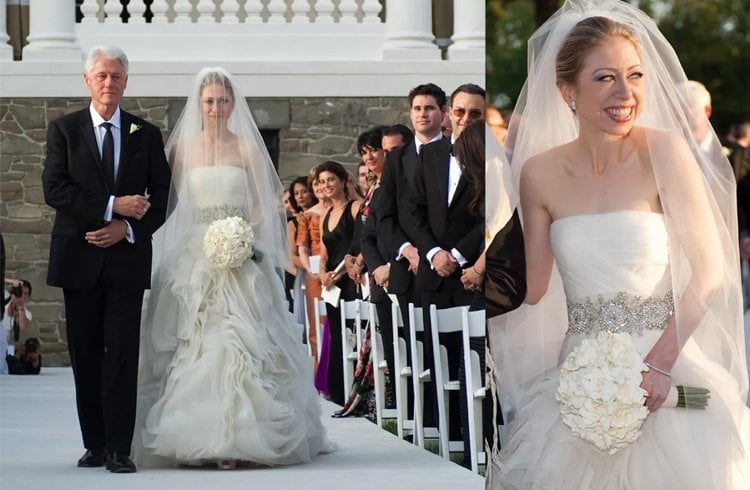 22. Angelababy:
The Chinese superstar Angelababy's bridal outfit cost has not come to our notice but the details of the haute Couture Dior gown left us speechless. The wedding gown took 5 months to be designed and presented to the bride. It had 115 feet of satin organza patterned to make the most loving wedding gowns of lifetime. She married actor Huang Xiaoming in 2015 and left us wondering the price of her regal wedding gown.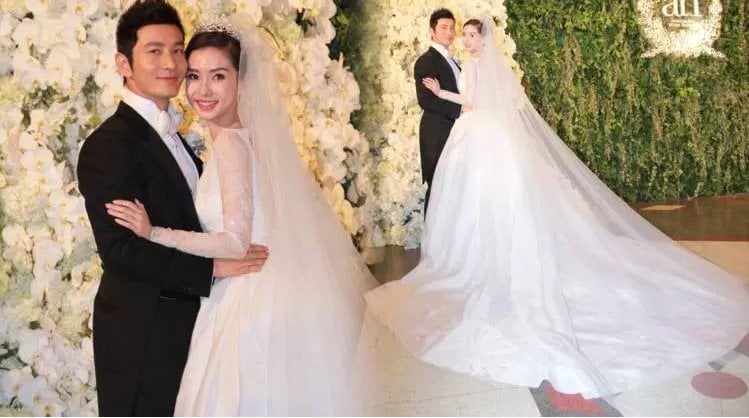 23. Reese Witherspoon:
Reese Witherspoon married the talent agent Jim Toth in March looking stunning in a pink Monique Llhuillier wedding dress. The blush colored strapless dress had a Chantilly lace corset bodice and tulle A-line skirt. With the sheer veil finishing her style, she looked perfect as a bride.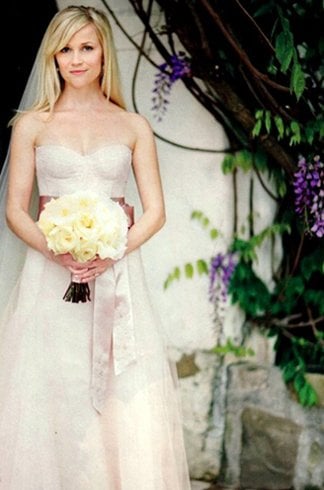 24. Hillary Duff:
The American actress and singer married Mike Comrie in 2010. For the bid day she wore a mermaid style gown designed by Vera Wang in blush color silk tulle. Giant blossoms were added to the train to make the outfit even more captivating.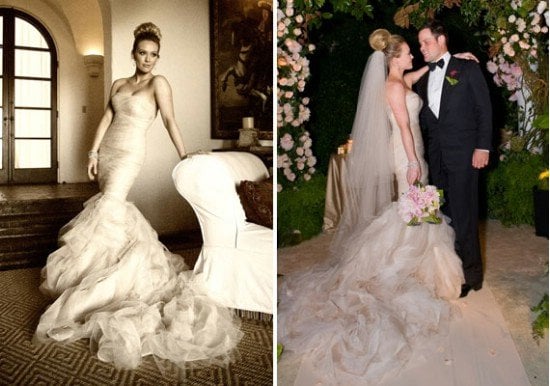 25. Coleen Rooney:
Cost: $ 300,000
The bride of the famous football player, Wayne Rooney spent a fortune on her wedding dress from Marchesa label. Coleen Rooney looked beautiful and glamorous in the traditional white ruffled gown with a small veil.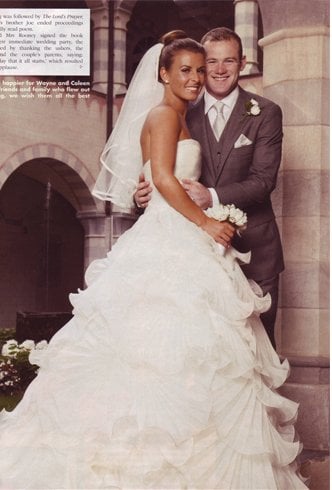 Images Source: pinterest
Recommended Articles:
How To Wear A Blanket Scarf
How To Wear Palazzo Pants
Ways to Wear Ankle Pants
What Shoes To Wear With Jeans