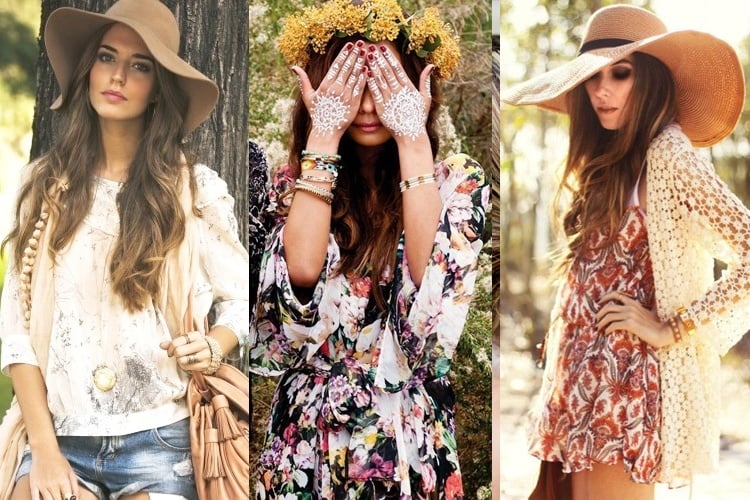 With the blast of the suns rays doing its thing, and PYTs running for cover, how does one look cool and sexy whilst rummaging the wardrobe for something to wear? Ditch those skinnies for they make the calves and thighs sweat, and think bohemian for a while. Loose flowing garments, harem pants, mojris and jhuttis to keep the feet cool, quirky headbands to keep your hair in place and more; says who one cannot be chic and haute while summers are on!
[Also Read: How to Boho From Head to Toe?]
Street style boho girl
Hit the streets and beat the heat this summer, wearing hot pants and a striped crop top. Alternatively for cover, you could wear a thin summer coat for cover. Carry a jhola or a chic fiber sling bag for that desi touch!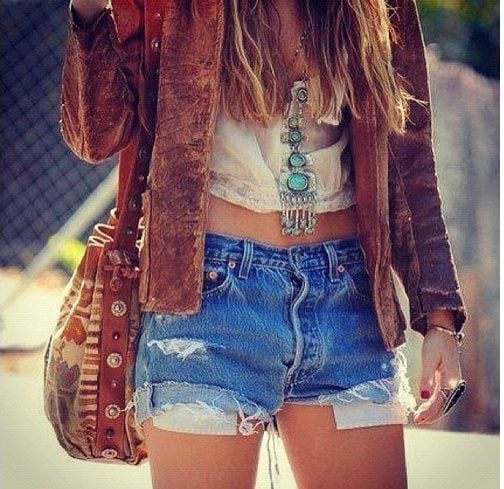 Is it a blouse, is it a scarf?
Keep them guessing girls! Do your thing and in style while you head out for a fun day with the gal-pals. A backless choli with extra trails to wrap a little more of the skin, protecting it from the sunburn, paired with denims and heels would be hot and ravishing.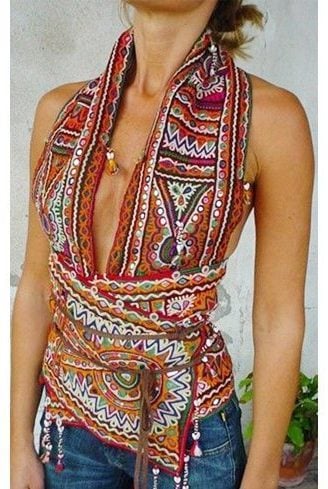 Heart the beach this summer
Take that lawmakers that say you cannot roam in a two-piece bikini on the beaches of India, we now have a plan to flaunt our fashion and beauty! Embroidered and vibrantly coloured bras with denim shorts, paired with papier-mâché bangles for the complete look, why not?
[Also Read: Top 5 Fringe Bags for the Boho Look that Add Luxury]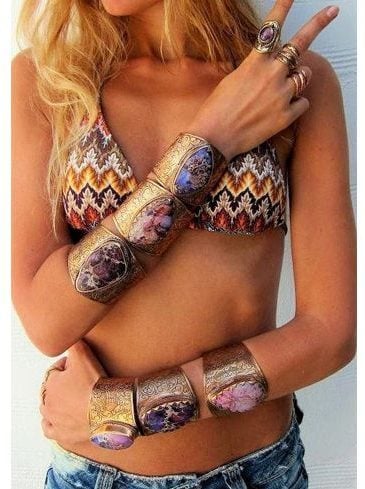 Heading towards the Woodstock musical soiree
With summer months in full force, there are plenty of parties and musical festivals happening. If you've been called to one of them, dress cool and casual with a touch of the bohemian for the show. A loose white top with hot pants and low-ponytails and a desi headband does the trick!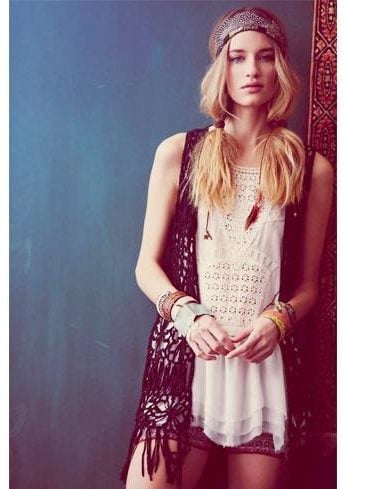 Girls night out
Go gypsy with your fashion sense when hitting the bars and pubs tonight. A loose flowing mid-skirt in self-colours, preferably white, coupled with open-toe heels or flats and chunky accessories for the neck and the hands; sounds like a plan!
[Also Read: Summer Street Style Trends]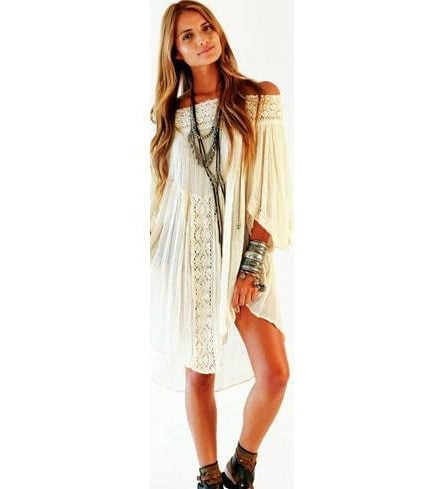 A turquoise meeting with MIL
MIL has called and you've got to dress the part, or she would have many things t say. The humidity can be killing out there, but a turquoise loose overall as a layer over your crop top and white jeans would impress MIL much! A chunky leather belt and a couple of beaded necklaces hanging loose, would keep MIL distracted.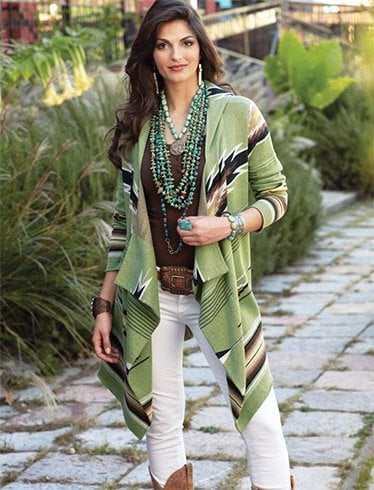 A Navajo pattern for cocktail nights
Meeting your clients at a dinner organised by the company, and dressing up for the hot humid evening can be a challenge. A long flowing Navajo print gown with a minimal statement neckpiece does the trick. Stay cool and impress the colleagues, your boss would be happy too!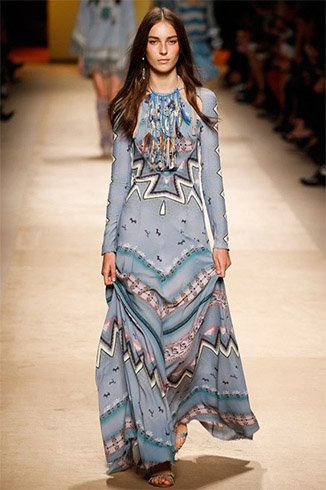 [sc:mediad]
Printed frocks and sandals
Spinsters bashes are all about fun and frolic, colours and vibrancy. You wouldn't want to be dressed like the rest, because individualism counts a lot. A printed frock with roman sandals brings on the chic appearance and a very cool effect too.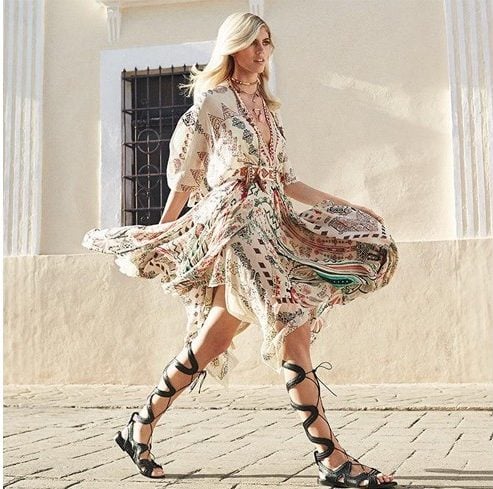 Present him a bouquet
Out tonight on a fancy moonlit romantic date for two, or maybe spending a nice dinner with hubby dearest at your favourite eatery? Surprise him with a trendy bouquet on you. A long floral flowing maxi from top to toe would leave him speechless!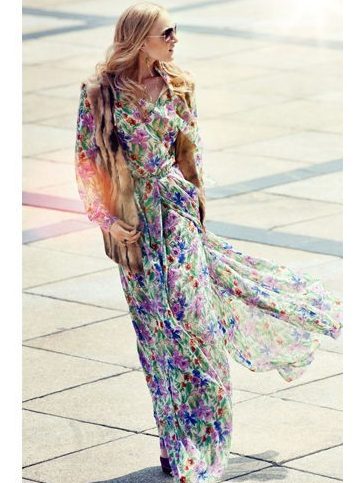 O bring back the bell-bottoms please
The swinging sixties and the flower power seventies did their magic and have long left us alone. But wait, we can bring the days of Woodstock back with bell-bottom pants and tunic tops!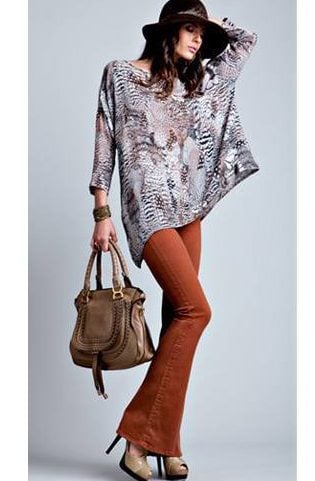 Had fun learning about the ten new ways on dressing boho chic and being that hot chick? We have more ideas in store, but we would like to first hear from you. Send us your ideas, inspirations and more, we would love to showcase them all!
Images Source: pinterest