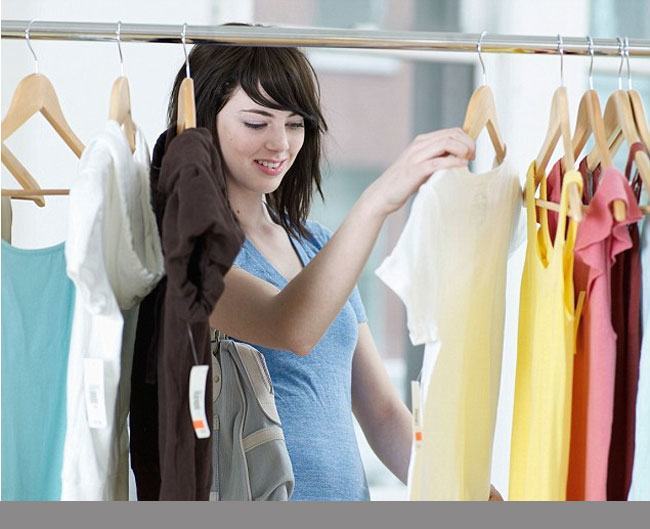 We all love to snug into our favourite pyjamas at the sleep time!! Some like it in their satin maxi while some prefer to slip into their favourite lingerie shorts. Whatever is your preference, we all need to keep a certain points in mind if planning to shop nightwear! Women love to indulge in the shopping therapy! What would be more interesting than to go on shopping for some interesting inner stuff! Let's go through the points to keep in mind while shopping your night wear and go happy sleeping!
1. First And Foremost It Must Be Comfortable!
Yes, we know that you want to look stylish and smart all the time, but let's keep in mind that night is the time when you want to be relaxed and pampered by your bed, right! Hence, choose the comfortable ones amongst the most stylish ones. They will help you get a sound sleep and sweet dreams.
2. Fashionable! Definitely!
Okay! We all know that we have to look good, charming and appealing, even during the night. So, you can ensure that you have picked the fashionable attire as well while keeping in mind your comfort level.
[Also Read: Top 10 Bra Brands in India]
3. Choose Colours Wisely.
Even though, you like blood red and all the darker shades for most of your outfits, you must choose calming colours for your nightwear. Darker shades might interrupt your thoughts in your sleep. Researchers say that during sleep your mind needs to be away from the daily complications of the world, and when you wear dark colours, your mind gets into an active and alert state while the calm colours help you stay relaxed. Hence, when you shop your night wear, choose lighter shades.
4. Prints
A lot of prints on your sleeping Tee! Ah, certainly not that of a good idea. Alike the effect the colours have on your mind, the same way the prints also matter. Prints should be minimal text, no hefty calculations on your tee, right!
5. Size? Hmm..
The size of your sleeping outfit can be Large, XL, XXL depending upon your comfort level. Do keep in mind that the larger the size, the more it is apt to be in your night wear bulk.
6. How About Wearing Shorts?
Shorts do make a great night wear. They will take all your stress and baggage away.
7. Stay Away From Skinny Nightwears!
Make sure the night pants that you are purchasing are far from skinny. You should buy some loose pajamas to help you be at ease.
[Also Read: Types Of Camisoles]
8. Branded? … Choose That Fits Your Pocket!
Opt for the simple nightwear that suits your taste. And absolutely no huge spending on your night wear! Or if you are a millionaire, then you are free to opt 😉 Finally it's your choice, right! But do care about your monthly budget too so that you may not regret later on since nightwear is meant to worn during sleep time only, when either you are alone or with your partner!
Many online stores such as Zivame have discount offers that can be utilized for maximum benefits.
9. Choose Skin-Friendly Fabric – Cotton
These days you can find the sleeping gowns, nighties in a variety of fabrics such as silk, cotton, satin etc. to choose from. Here is the most important reminder – Silk is a fabric that might be hypo-allergic to most of the people if worn for a long time. Satin is not comfortable so as to be worn during your bed time as it may cause allergies or rashes on skin, and not suited to wear for longer duration.
Cotton is a skin friendly fabric, which is why it is usually recommended by our mothers and grandmothers.
10. Go For Minimal Frills!
Listen girls! The simplest your night gown is, the more comfortable it will be to carry along. Hence we suggest only minimal frills.
[sc:mediad]
11. Sheer Night Gowns
We know that you want to make your nights sexually attractive, but since the sheer night gowns are usually made up of the nets and other shimmer materials, that might be just as uncomfortable with you and may hinder in your sleep process.
12. Choose Lighter Fabrics & Easiest Silhouettes
Select the most manageable night gowns and dresses! Any ways who is there in the night to judge your royalty?
13. Lots of Laces?
Laces are in trend! They look sexy in sleep wear. Choose night dresses having minimal of laces with a touch of elegance. Going for all lace dress may end up in complexity while you are on bed!
14. Say No To Three-Four Pieces
Yes, do not wear nighties which come in three-four pieces, so that even if you forget one of the pieces you will not have to spend the whole night to search for them.
15. Here's Some Fact
Do not experiment with different types of bra while sleeping. Humans spend about a third of their life time sleeping, which comes to about 25 years! So also keep in mind to spend this time with ease and relaxation, and let go off the troubles of the world. Good night girl!