When I was a little girl, I would always ask my mom and aunt to put mehndi on my hands whenever I see them putting beautiful simple mehndi designs on various occasions. I was always attracted by the color and the amazing design that could be conceived out of it. Little did I know that girls by nature develop an intimate bond with mehndi or more specifically henna.
But my penchant for this particular form of traditional body art grew so much that over the time I practiced this art and very soon I became a popular mehndi artist in my circle.
Whether it's my friend's wedding or we have a family wedding, I'm the first person bride looks for as she feels I'm her ultimate savior on her mehndi ceremony.
History Of Mehndi In India:
Having said that let's have a quick knowledge transfer on how mehndi paved its way into Indian culture.
The origin of this classic design probably sprung up in the desert areas of Rajasthan, Punjab and Gujarat. The story goes that people living in the Thar Desert coated their hands and feet with a paste made from crushed henna leaves. They noticed that as long as the color held, their body temperature remained low. The women soon wearied of monotonous reddish-brown palms and experimented with a single central dot and several smaller dots. That small innovation opened the creative floodgates—resulting in the complexity of henna designs today.
It is widely believed that Mughals brought henna to India in 12th century A.D. And by 16th century it was commonplace in the country during Akbar era.
1. Here's one trend-setting way of wearing your love for the country on your sleeves literally! Have a look at this super cool mehendi design and you will see the map of India surrounded by a garland of hearts!
2. Mehndi and bling are the quintessence of a bridal avatar in India! Think again. Here's a mehndi design that includes the Red Fort, the Indian Flag and takes national pride to the next level altogether!
3. This intricate design will definitely get a thumbs-up from the lovers of traditional mehndi designs. But what makes it innovative is the Ashoka Chakra which becomes the center of attention both literally and metaphorically in the gamut of floral motifs.
Significance Of Mehndi In Marriage:
Mehndi signifies the bond of marriage, a promise both the bride and groom are going to follow it religiously all throughout their lives. Considered as a 'shagun', it signifies the love between the couple and their families.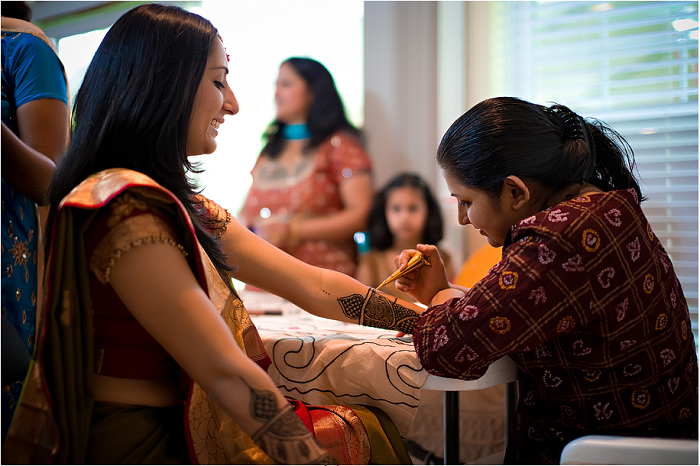 Here are some popular beliefs associated with this ceremony!
The darker is the color of mehendi on bride's hand, the deeper will be the love of groom for his bride
The henna color also depicts the love and understanding between the bride and her mother-in-law
The longer the mehendi retains its color, the more auspicious it is for the newlyweds
Mehndi is also deemed to be a symbolic representation of fertility
Since henna has now become an integral part of several cultural traditions across various states in India, the artists of every region use a set of symbols to signify emotions and expressions.
Here are some of the popular symbols and blessings used within mehndi art. Do have a look!
For palm – Designs invoke images of opening and offering and usually sun, flower, mandala and gota elements are used.
For back of hand – Usually single lines of branches adorned with leaves or flowers are used and sometimes a central wheel with intricate designs are also used.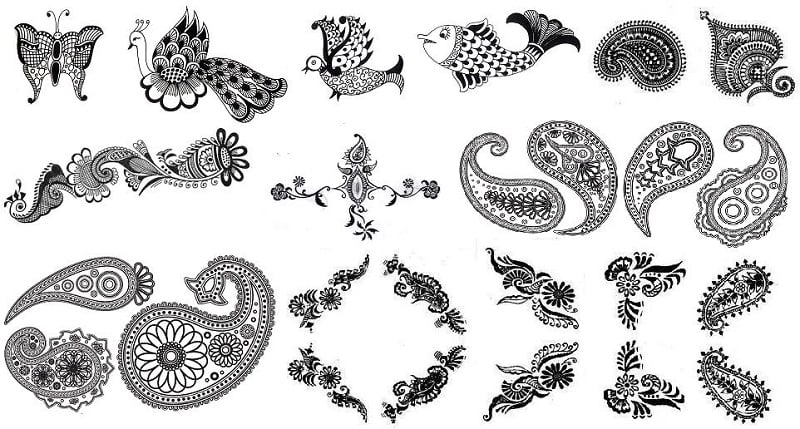 [Also Read: Karva Chauth Mehndi Design]
Significance And Symbols Of Mehndi Design:
Peacock – stands for beauty
Swan – stands for success
Bird – stands for messengers (between heaven and earth)
Butterfly – stands for transformation
Parrot – stands for messengers of love
Dragonfly – stands for rebirth
Fish – stands for woman's eyes
Scorpion – stands for love and romance
Flower – stands for joy and happiness
Vines and leaves – stand for longevity, devotion, perseverance, entwined lives and vitality
Tortoise – stands for protection and fertility
Snake – stands for seekers of enlightenment
Lotus Blossom – stands for grace, beauty, creativity, sensuality, femininity and purity
Sun, Moon and Stars – stand for deep and lasting love between lovers/partners
Paiselys – stands for fertility and good luck
Bud – stands for new beginning after marriage and a new life
Ripples – stands for running water, which purifies and brings life
Square – stands for magical, used to heal and protect the sick
I have gathered 20 amazing designs for beginners. If you have never tried mehndi by yourself, never mind. As I strongly believe every individual has a creative side, it's time you showed your creative skills by trying out these easy DIY mehndi designs. I am sure you'll thank me later. Keep scrolling!
[sc:mediad]
32 Simple Mehndi Designs To Try Upon!
This modern design is ideal for a day when it isn't your big day. This simple design will go a long way.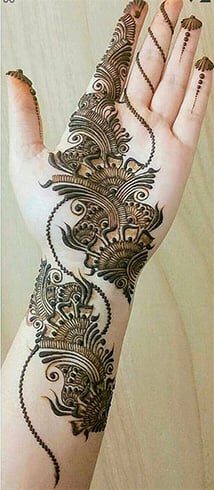 A bit of brocade, a gorgeous design and on both the hands that too – can't think of anything better!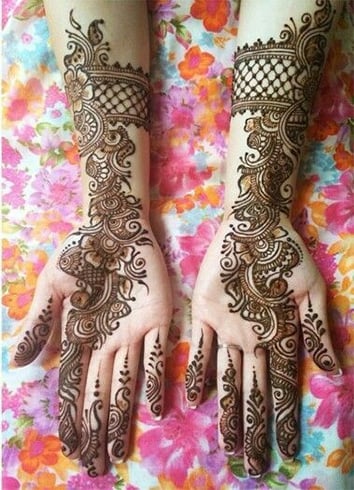 This design is all about how 'less is more' and urges you to dwell in it atleast once.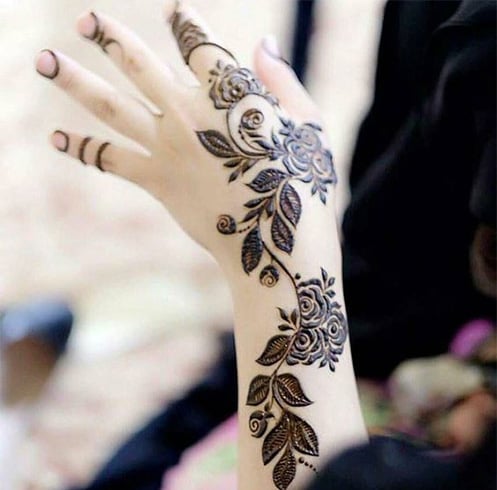 Loud leaves with a strong colour always stood out in all times and occasions. Go for it.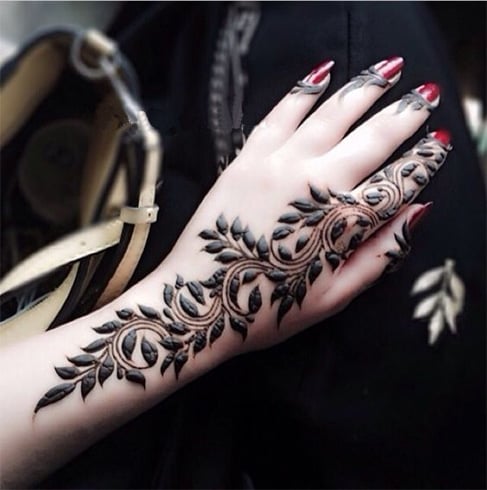 A crisp design if you are not a fan of drowning your hand in mehendi.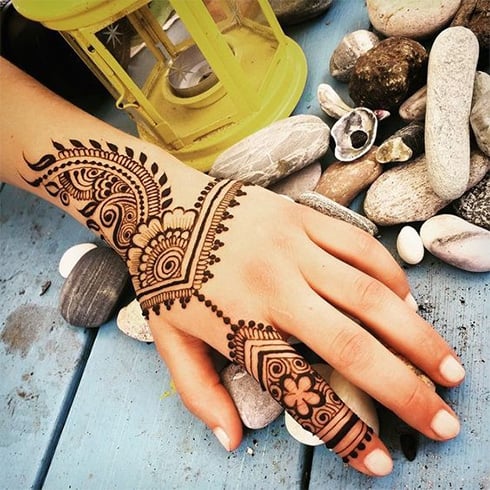 How about replacing that bracelet or watch of yours with something more stunning like this?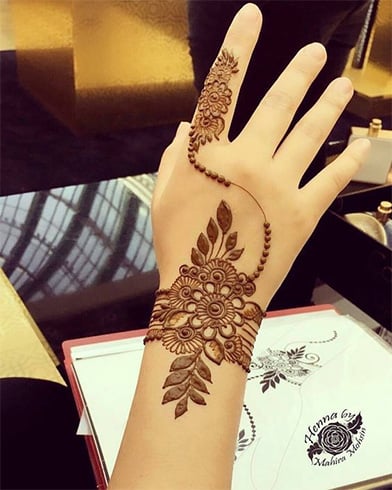 This stunning design goes all the way from the fingers till the elbow, and we wouldn't have it any other way.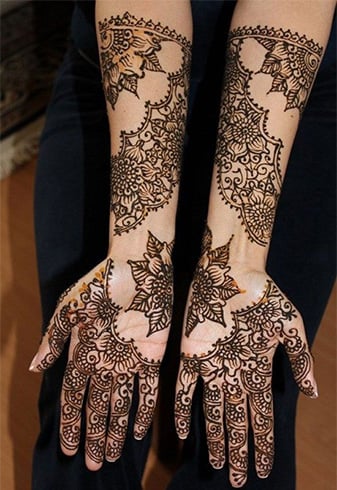 A careful look at this, and you can't stop praising how the flower petals are carved into a mandala.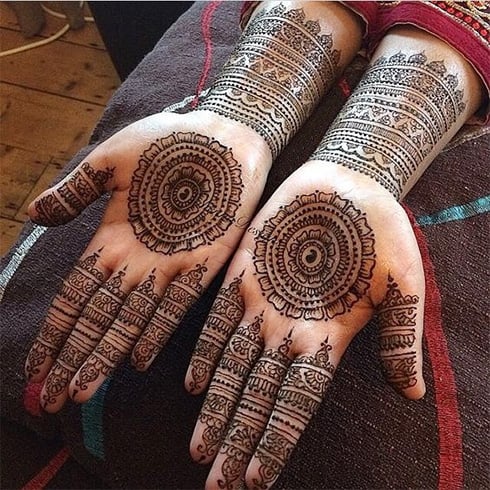 These strands of henna leafy patterns call for no occasion.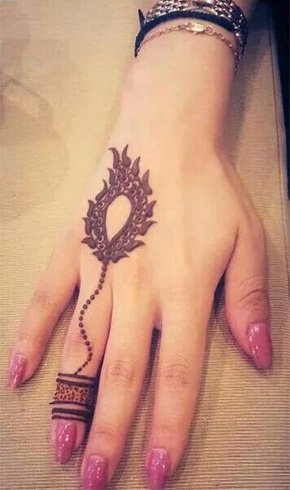 Perfect for an engagement night! Since your finger is going to be the prime focus, so why not make the mehndi design more thoughtful.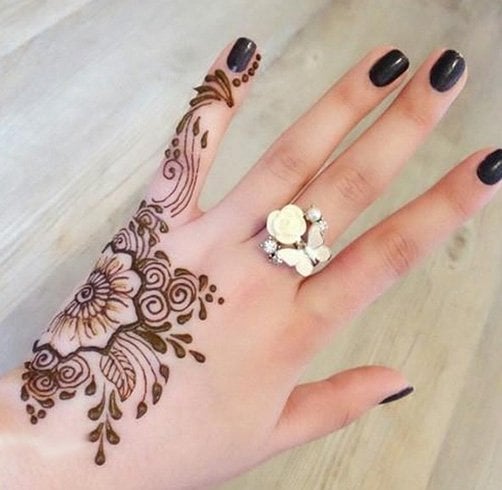 Beginners should start with these mehndi designs. It is apt for people who do not want to go overboard.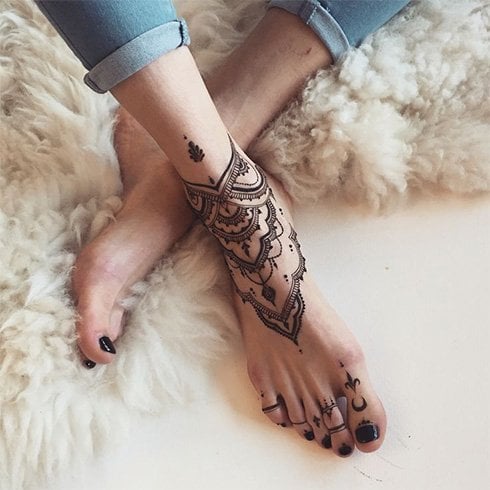 This minimalist look is distinct yet keeping the traditional theme alive.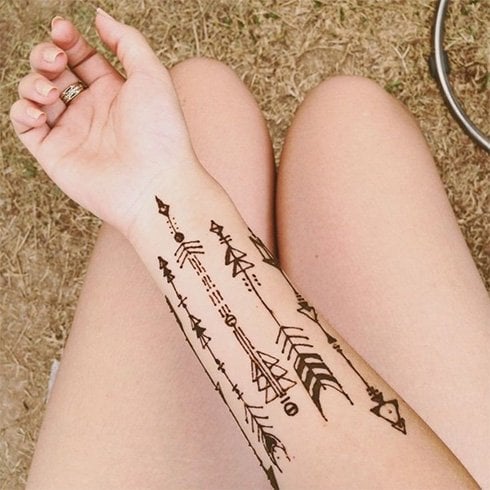 Spaced out designs, and simple motifs is what this minimalistic mehndi design is all about.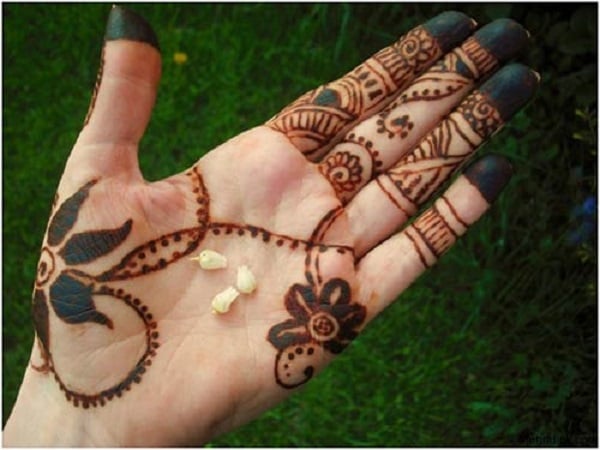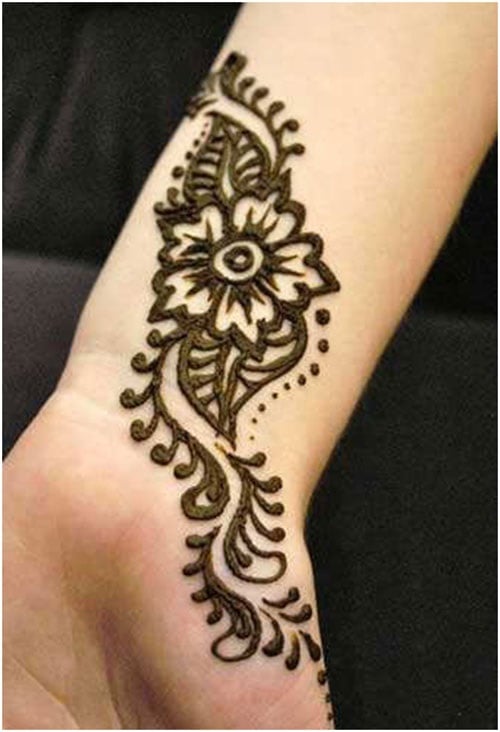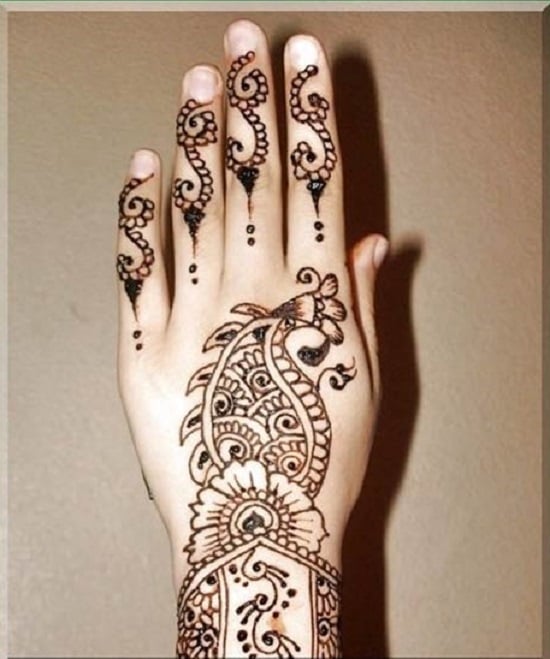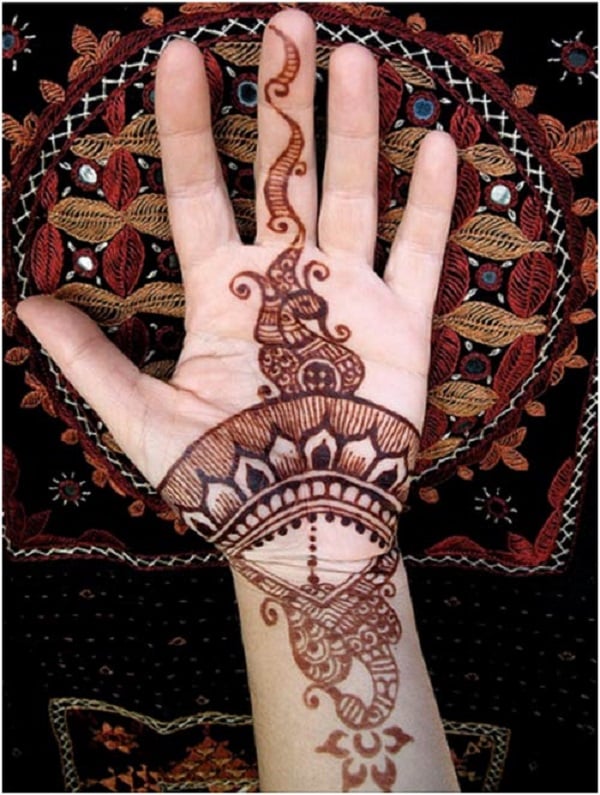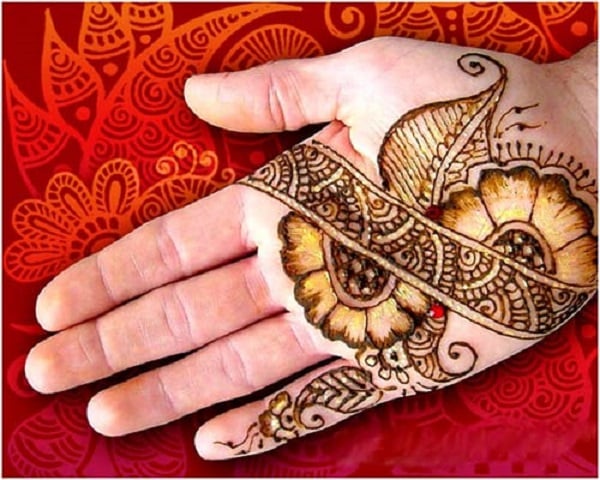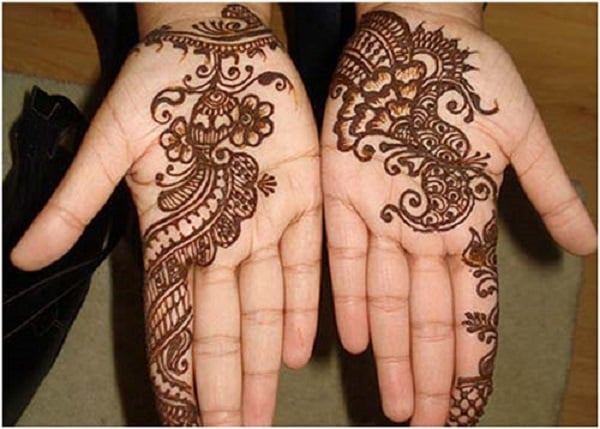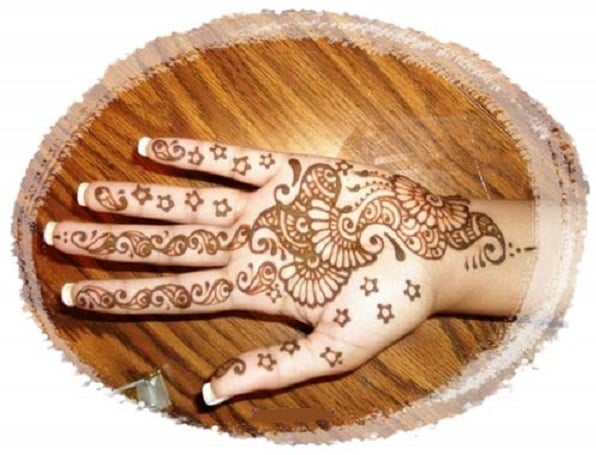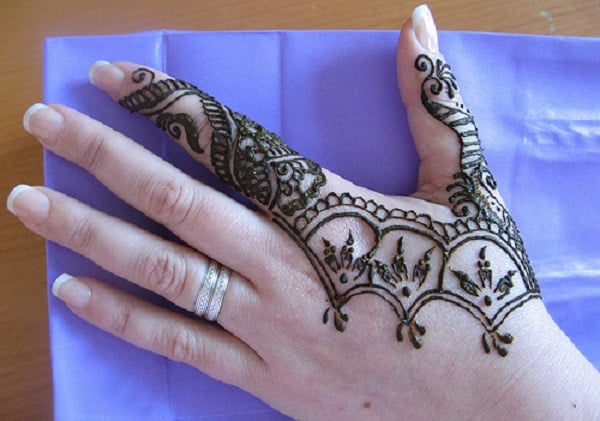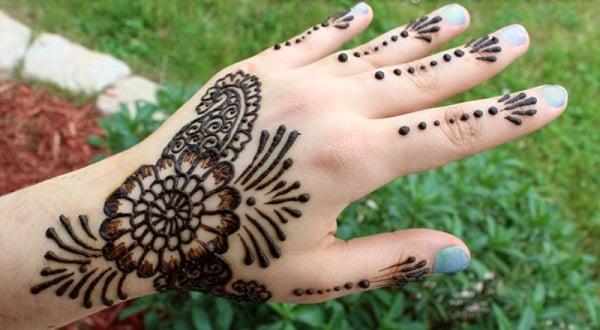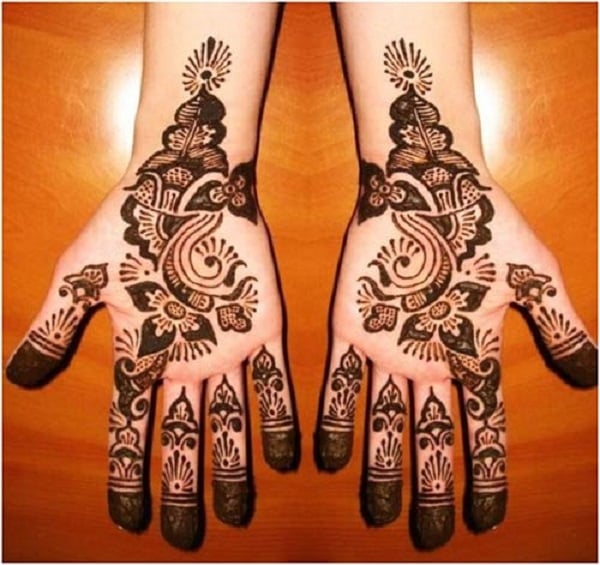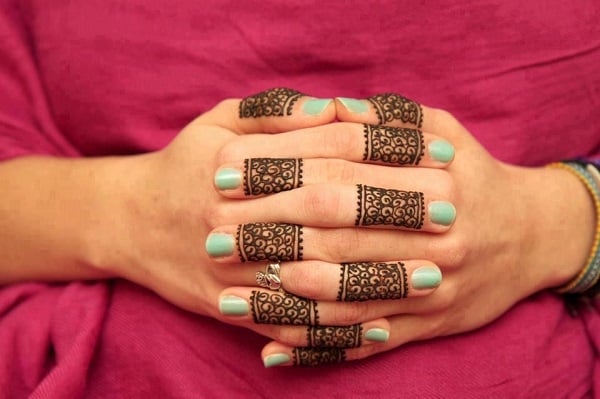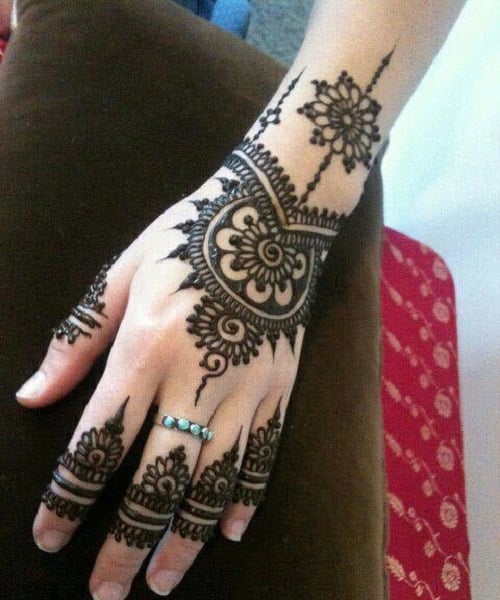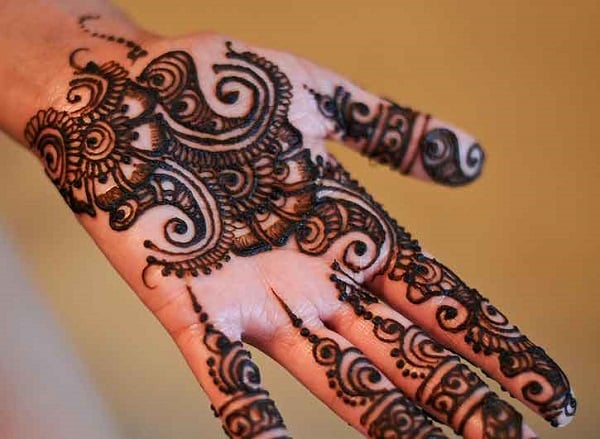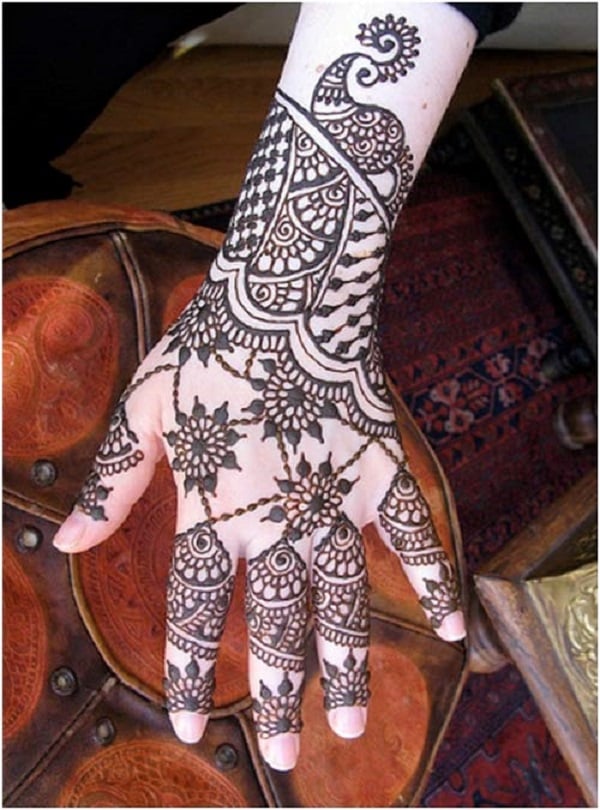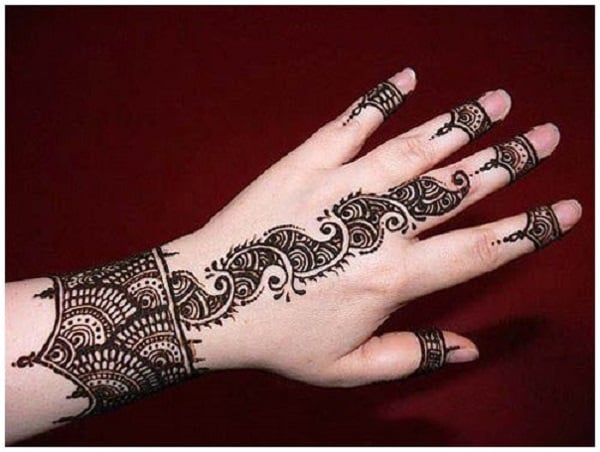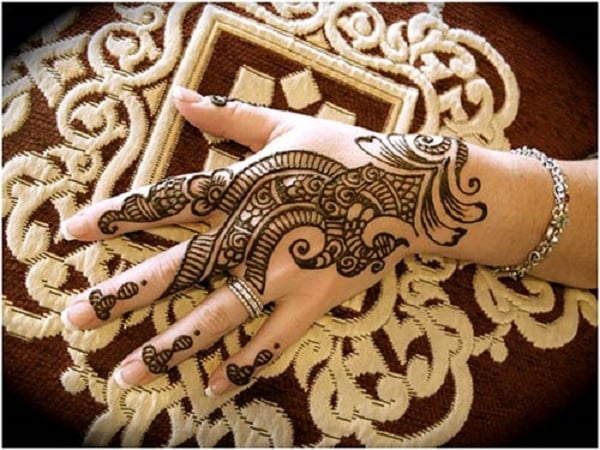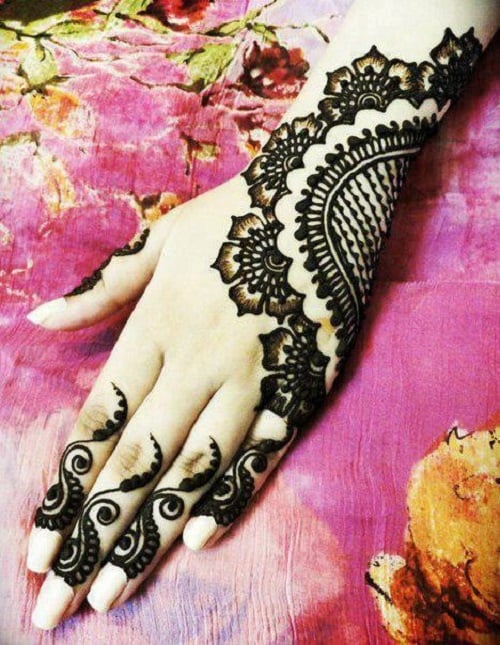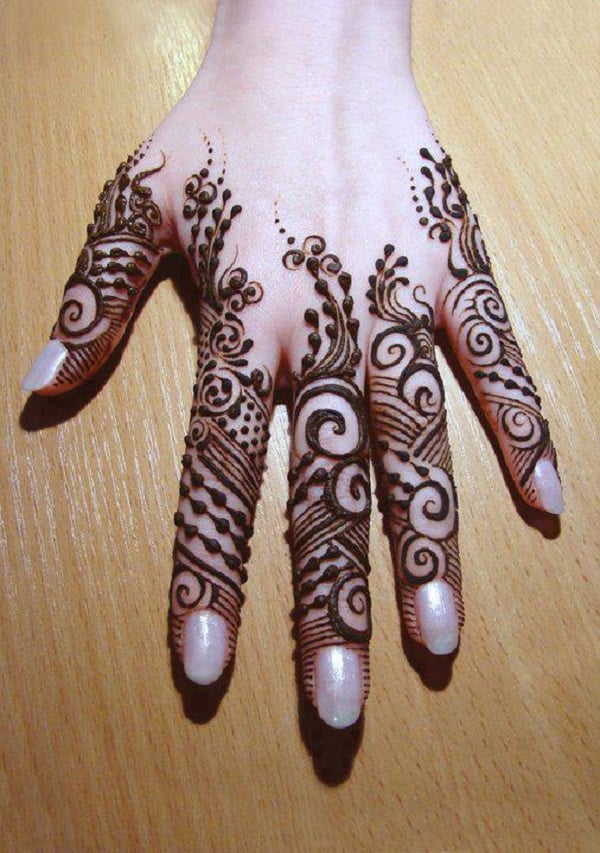 Hope you enjoyed this post! Do let us know your favorite designs from this post and we'll help you with a tutorial!