I have already discussed about Haute Couture in detail in my previous edition, while throwing some sneak peak into the Couture King, Georges Chakra's collections. Having been completely smitten by his elegant creations, I decided to come up with another post purely dedicated to this veteran Labenese Haute Couture designer.
Before admiring his collections let's take a sneak peak into this designer's biography –
A brief intro of Georges Chakra
    Born and raised in Lebanon
    Initially studied Interior Design in Lebanon for 2 years
    Earned Degree in Fashion Design from Canadian Fashion Academy
    1985: At 22 years old, Chakra returns to Lebanon and opens his first Couture House.
    1994: Georges Chakra launches his brand, "ONNA Group", Lebanon
    2001: G. Chakra shows his first Collection abroad, Paris's "Haute Couture Fashion Week", France
    2006: His Collection appears in the movie "The Devil Wears Prada", starring Actress Meryl Streep
    2007: "ONNA Group" opens Showroom in Paris, near "Le Triangle d'Or", alongside no other than Dior, Yves Saint-Laurent, Lacroix, and Valentino…
    Fall/Winter 08_09 Collection: Celebrities like Helen Mirren, Forest Whitaker & wife, show up at Chakra's catwalk.
    July 2008: Launching of the prêt-à-porter couture "ONNA Group" Collection.
    September 2008: Georges Chakra chooses the Seine River location for his catwalk show.
    October 2008: Actress Tyra Banks wears gown by G. Chakra at "EMMY AWARDS".
    February 2009: Chakra introduced his new ready-to-wear line "Edition by Georges Chakra", his first show collection debuted during New-York Fashion week.
Bride goes black for Georges Chakra
Georges reasoned the growing political situation in the Middle East as his inspiration for Fall/Winter 2013 Haute Couture collection. Even the designer accepted taking cues from the 1920s fashion and had this to say,
 "Mainly it's about a woman that wants to find herself in her cocoon, chic, elegant, but sober. She's a little bit melancholic with everything that is happening in the world, in light of the economic and political situation in the Arab world."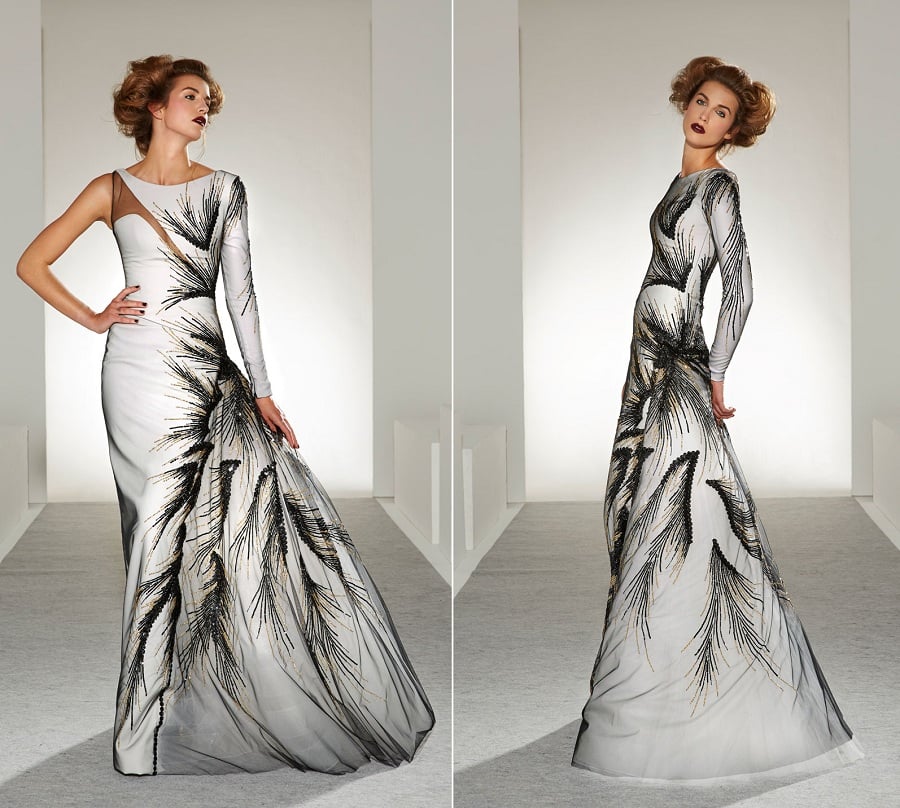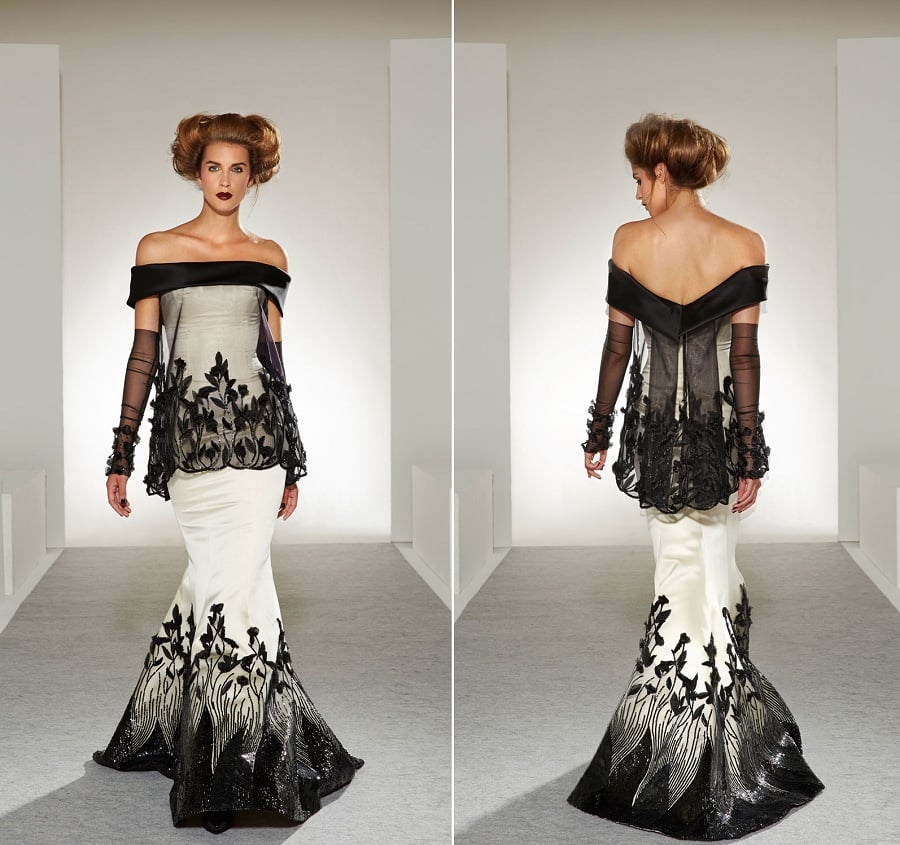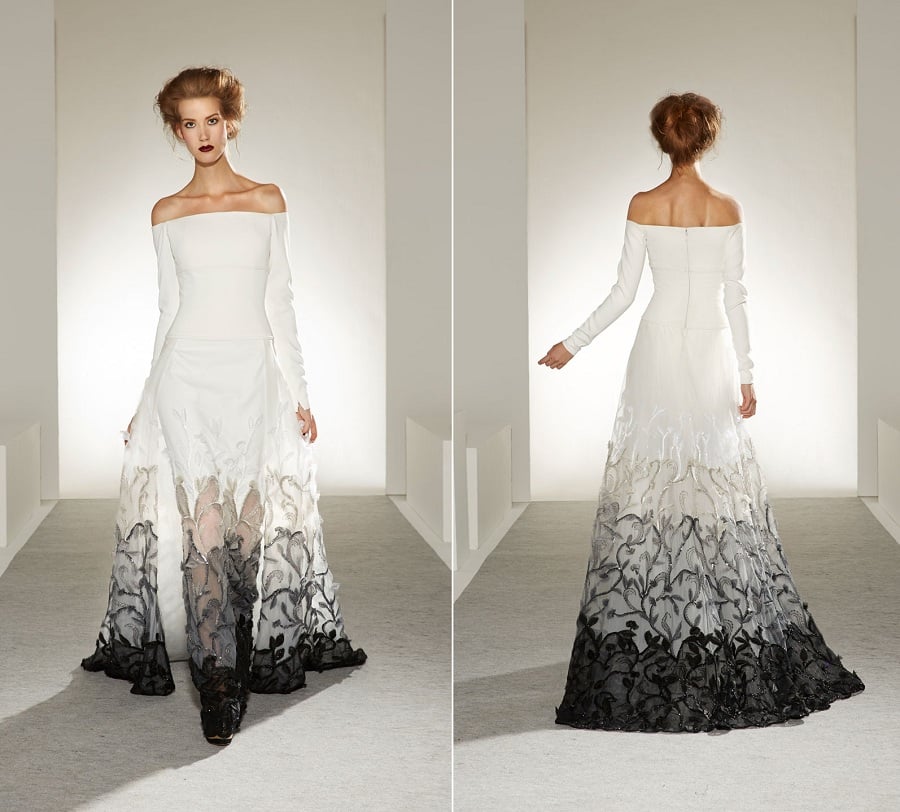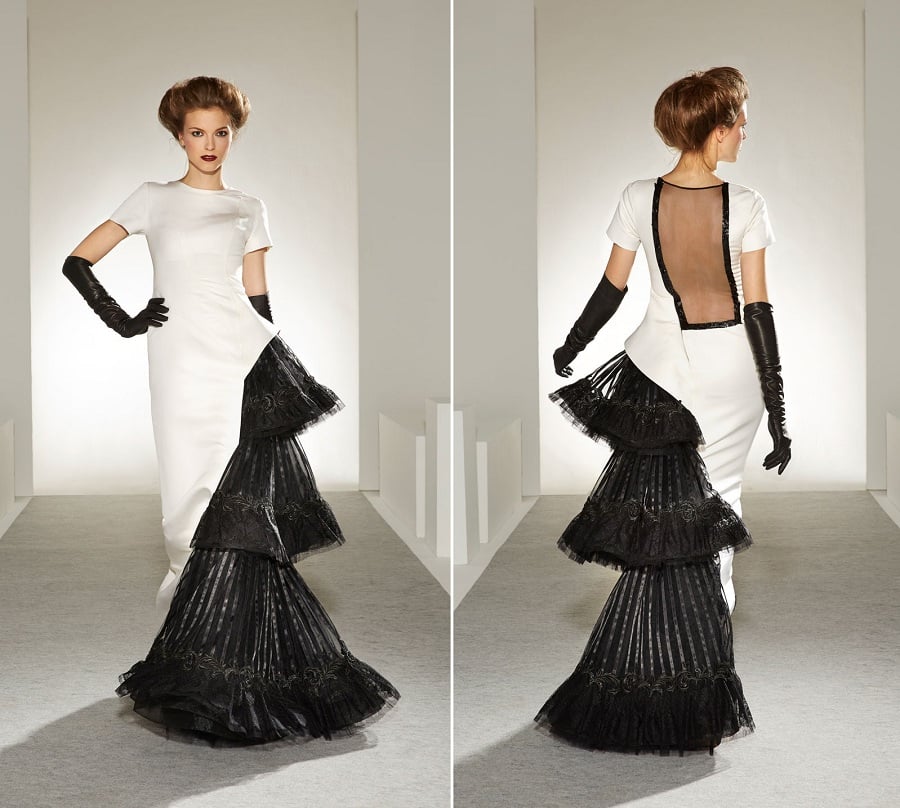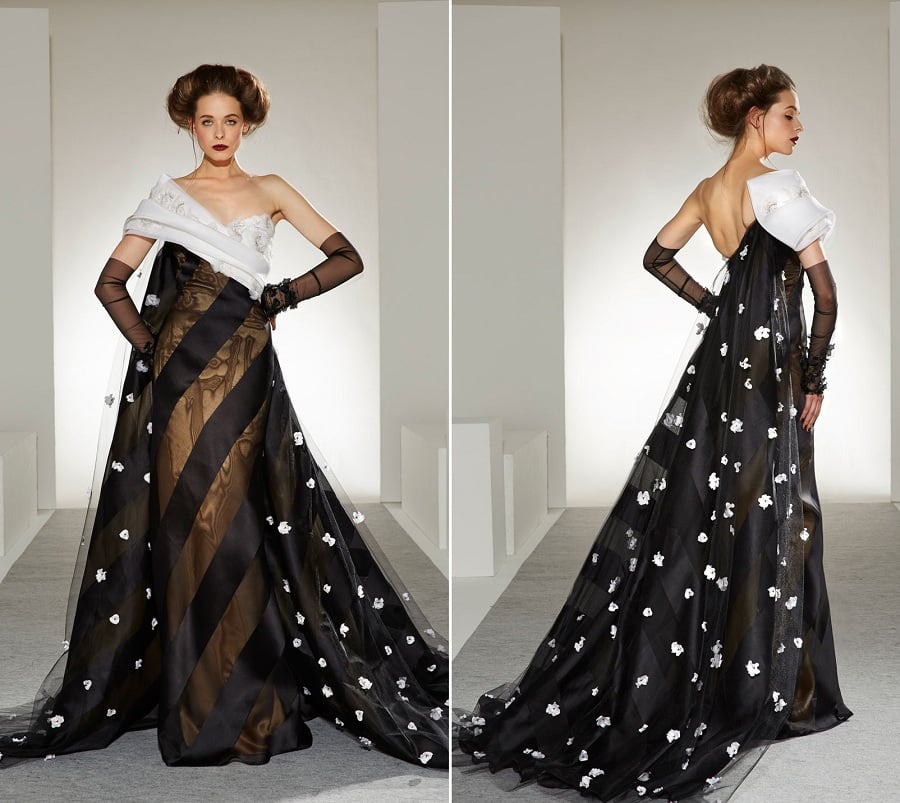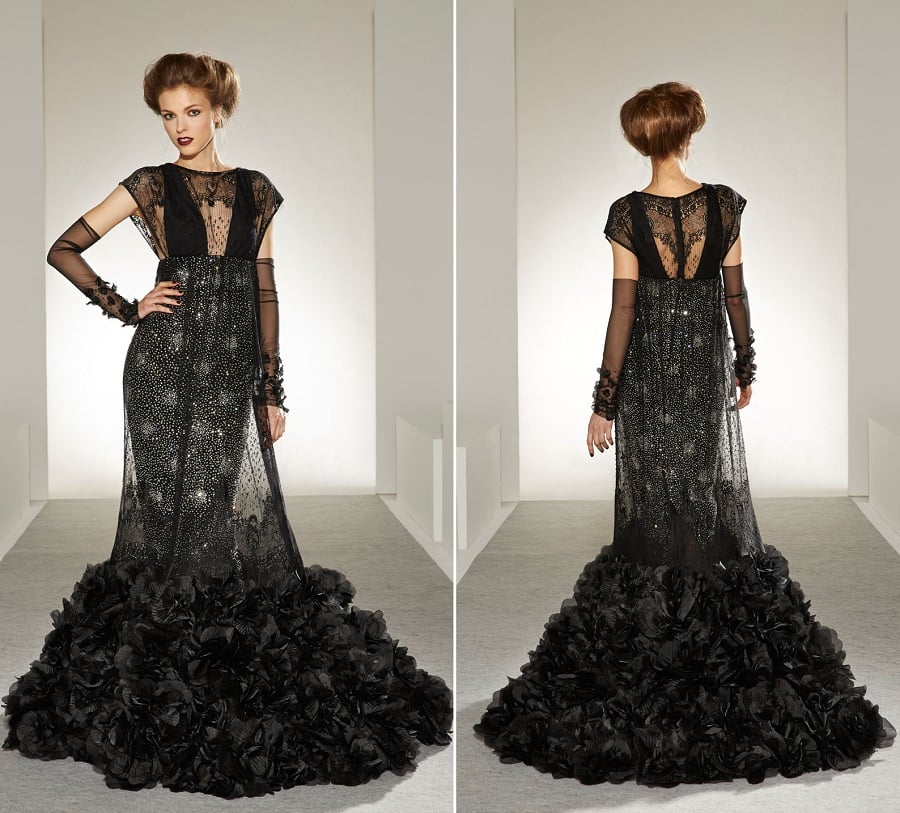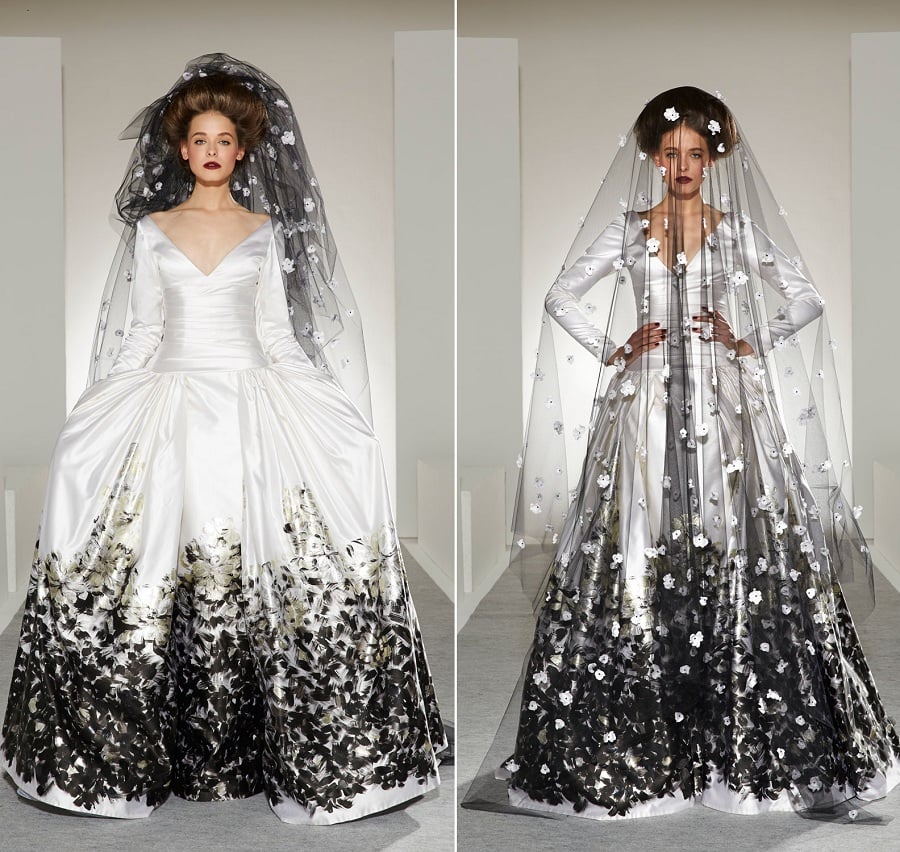 While the classic black and white were his major players, the haute designer even injected occasional gray into his creations for a more dramatic appeal with some thoughtful attention to lines, curves and intricately creative details.
Post 2013, his couture dresses still offer va-va-voom elements with an array of elaborated laces with sequin detailing in in bright jeweled tones such as amethyst, sapphire and emerald as per the custom orders of his clientele. Nonetheless his elegant dresses are dominated by a mix of black, white and grey tones set against luscious silk and organza fabrics.
One of the nouveautes for the designer is the use of small flowers in appliqué, which make his couture gowns and wedding dresses look more enthralling. His wedding dress in black and white is indeed a spectacular gown with degrade of silver, mordorés and black hand-painted flowers.
"If someone hadn't understood the essential idea of this collection, I think this dress says it well," the designer quipped.
Infusing somber tones into his collections, Chakra just hypnotized his audience along-with press and clients straight from the runway to his private showroom.
George Chakra Haute Couture Spring Summer 2013
Early last year, before showcasing the successful Fall/Winter 2013 Couture Show, this Lebanese couturier had offered a dramatic Spring/Summer 2013 collection, in which glamour was wired with the new-age elements whilst keeping the subdued mood high.
In his Spring 13 collection, the designer showcased a puerile, electro-pop keenness which was diligent, high-spirited along-with baffling fusion inspired by avant garde megapolis and the latest culture. Unlike his Fall Couture items which were displayed in black, white and shades of gray, for spring/summer couture show, his models were sent down in metallic shades of silver, black, and luxurious gold narrating risqué elements with a dash of sophistication.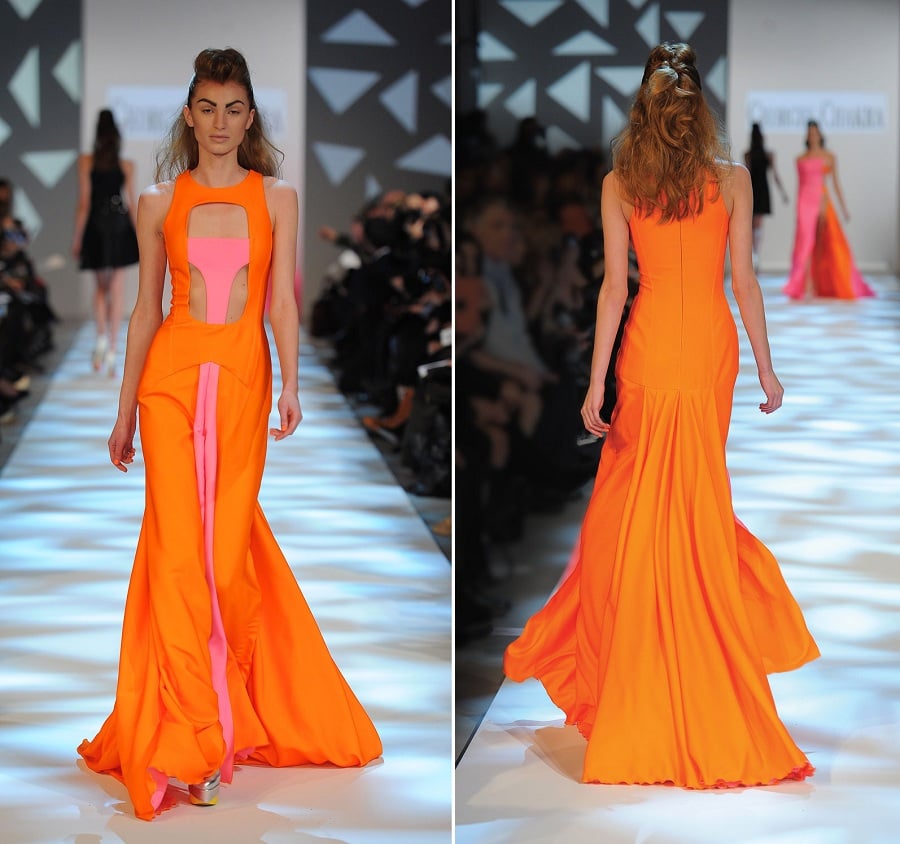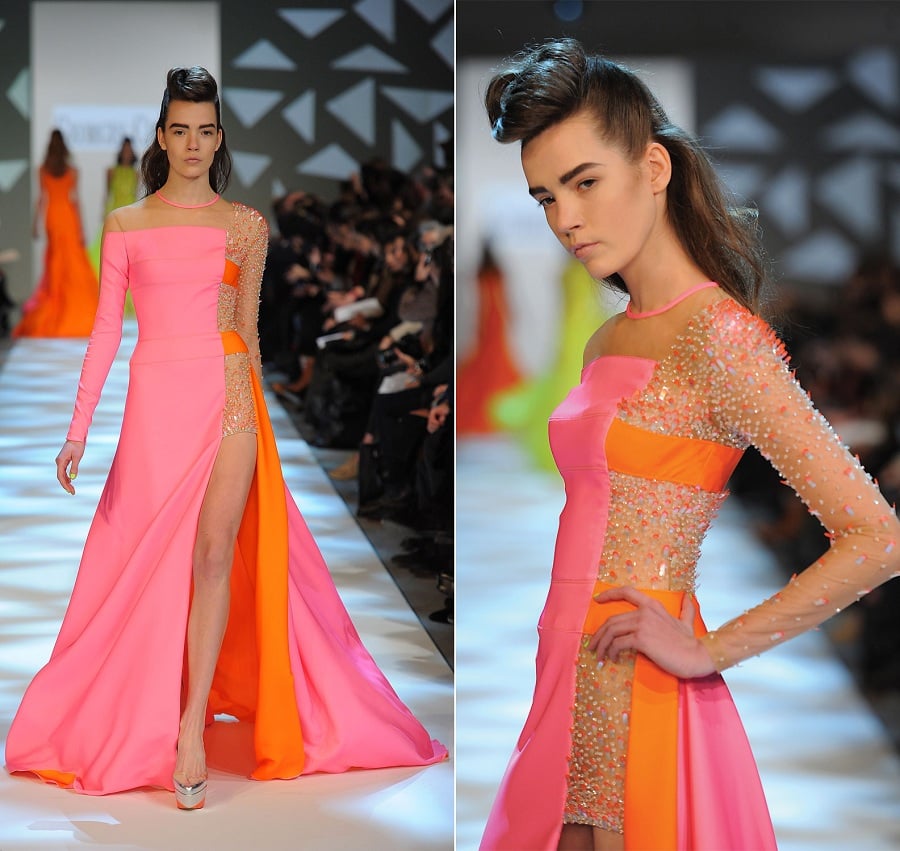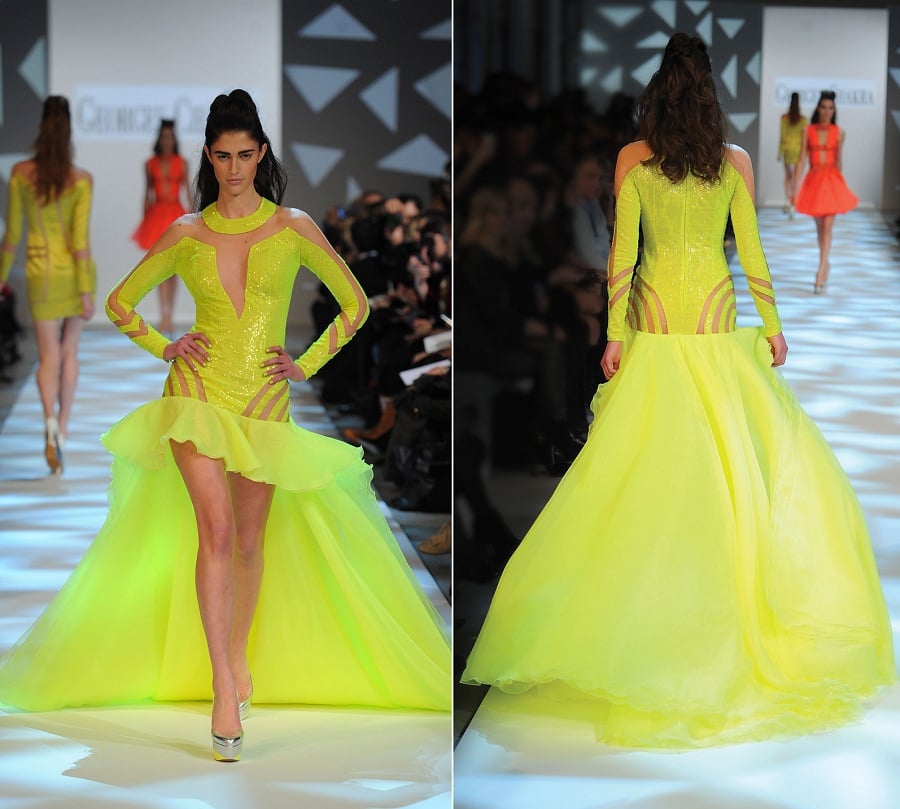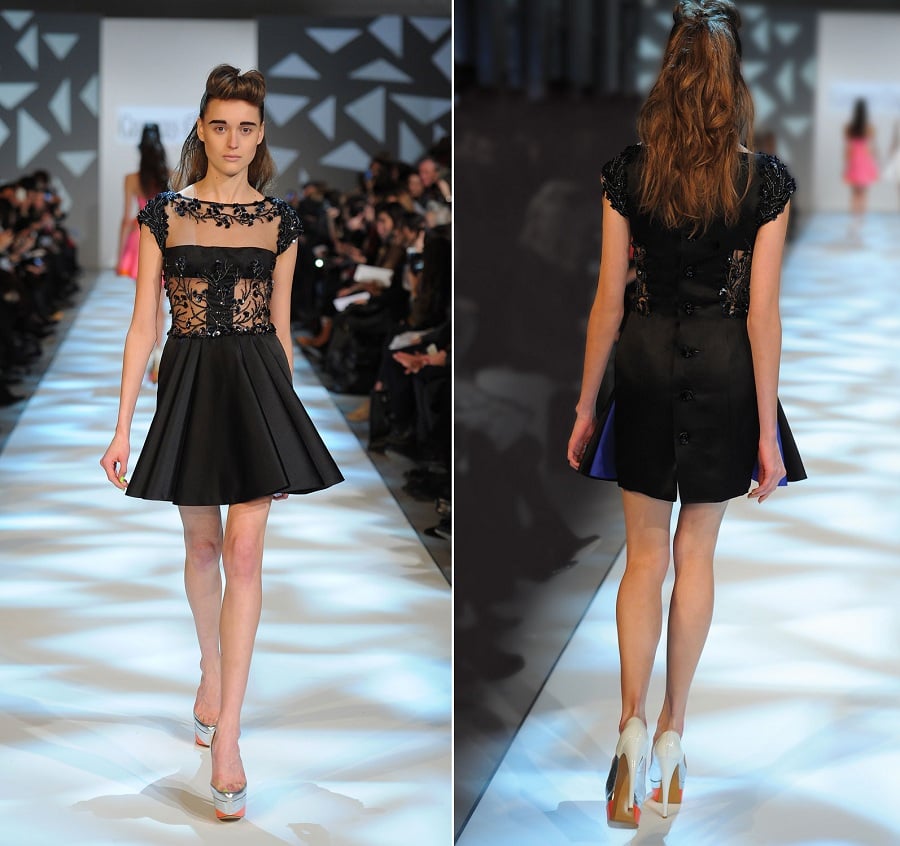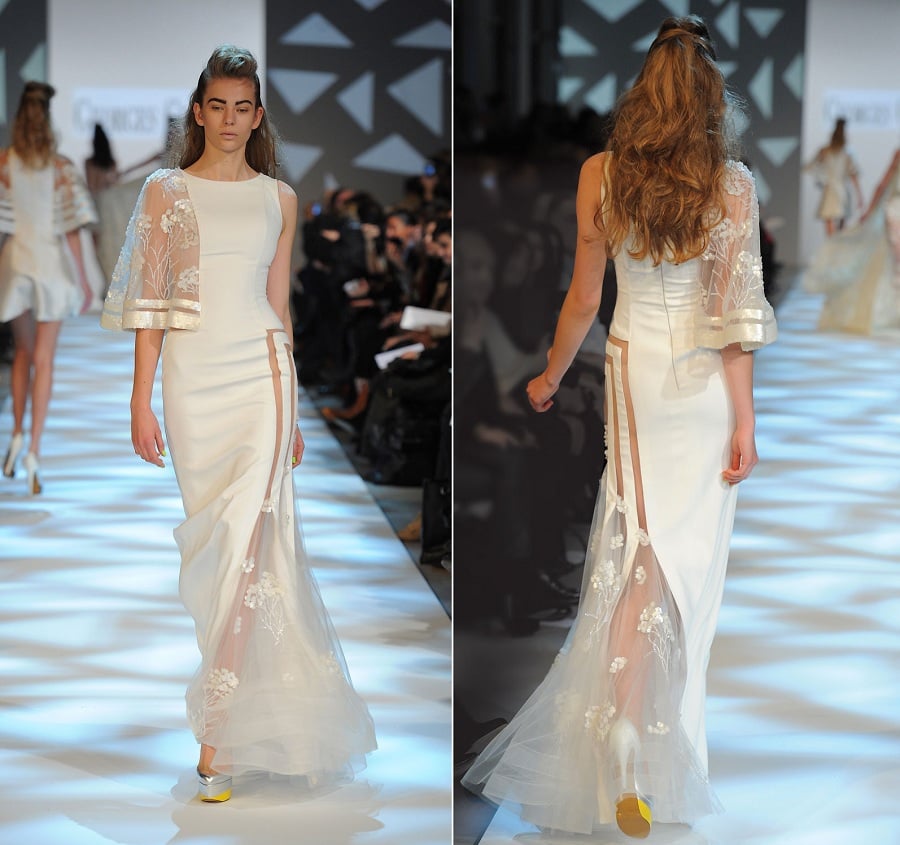 In an attempt to create a younger and less glossy version of the couture, Chakra ultimately conceived an inventory of redundant know-how in which intriguing silhouettes effortlessly transformed into the mere ready-to-wear type. The black jumpsuit with a train in bright orange, the body con pieces in orange, bright pink and black, as if created for any sci-fi movie character and those A-line modified numbers were the major highlights if his show.
Even the geometric items accentuated with translucent elements was another major highlight . Even the audience couldn't afford to over look the cute dress with an A-line skirt flattered by its true sheath on the back.
Having reviewed his show, what I feel there was too much of everything. Had Georges focused on one or two themes, the detailing would have been appreciated patiently, thereby making this show as one of his heartthrob collections so far.
Having said that I specially enjoyed his last year's Haute Couture Fall/Winter numbers which exuded high voltage throughout his supercharged show, revealing the designer's true creative vibes.
Some more collections from his Fall/Winter Haute Couture '13 show. Keep scrolling!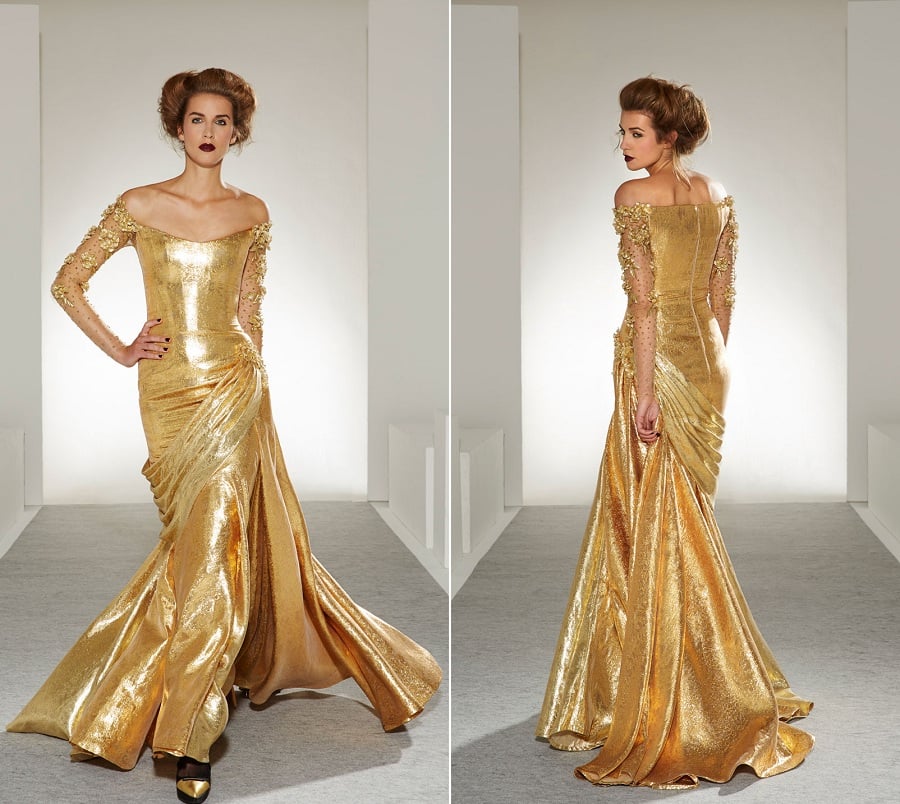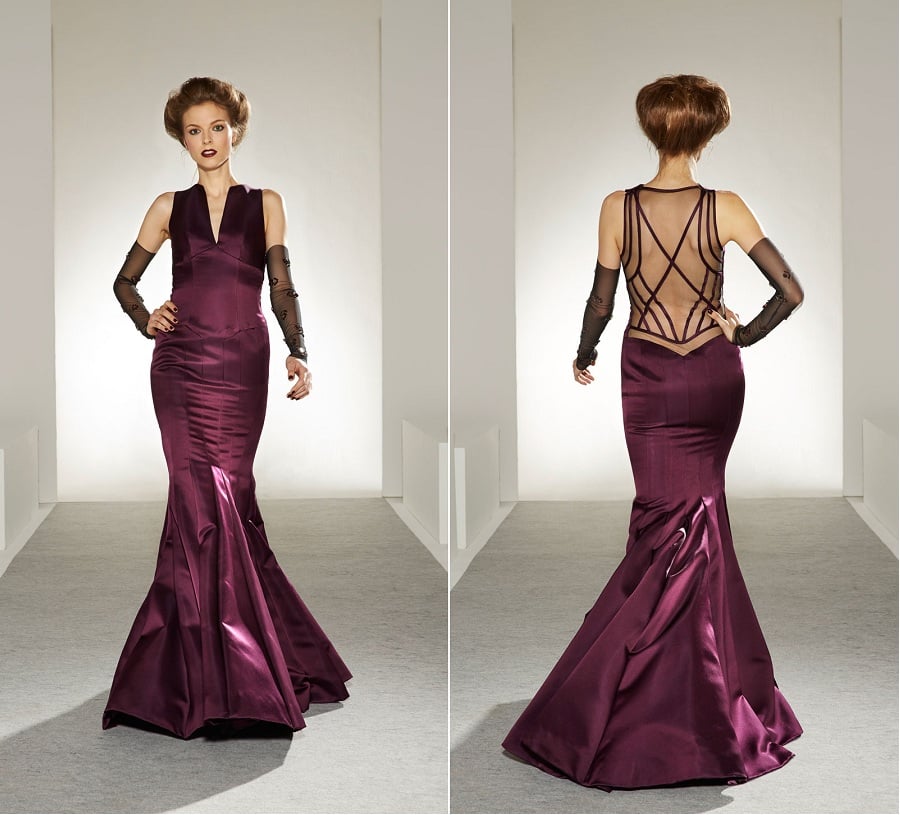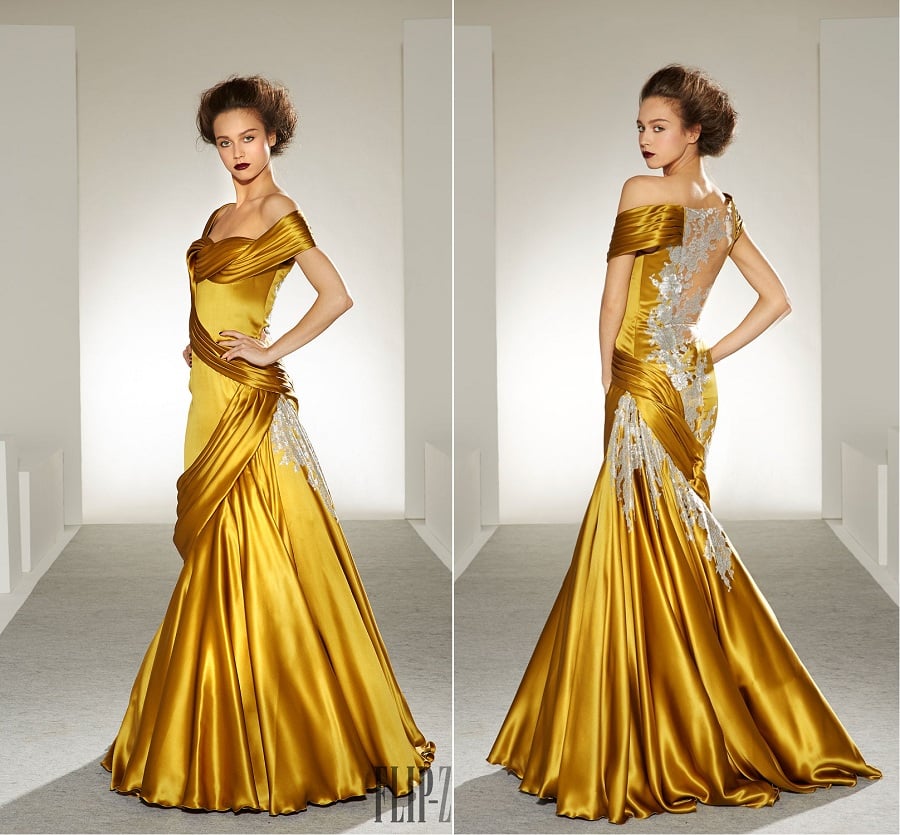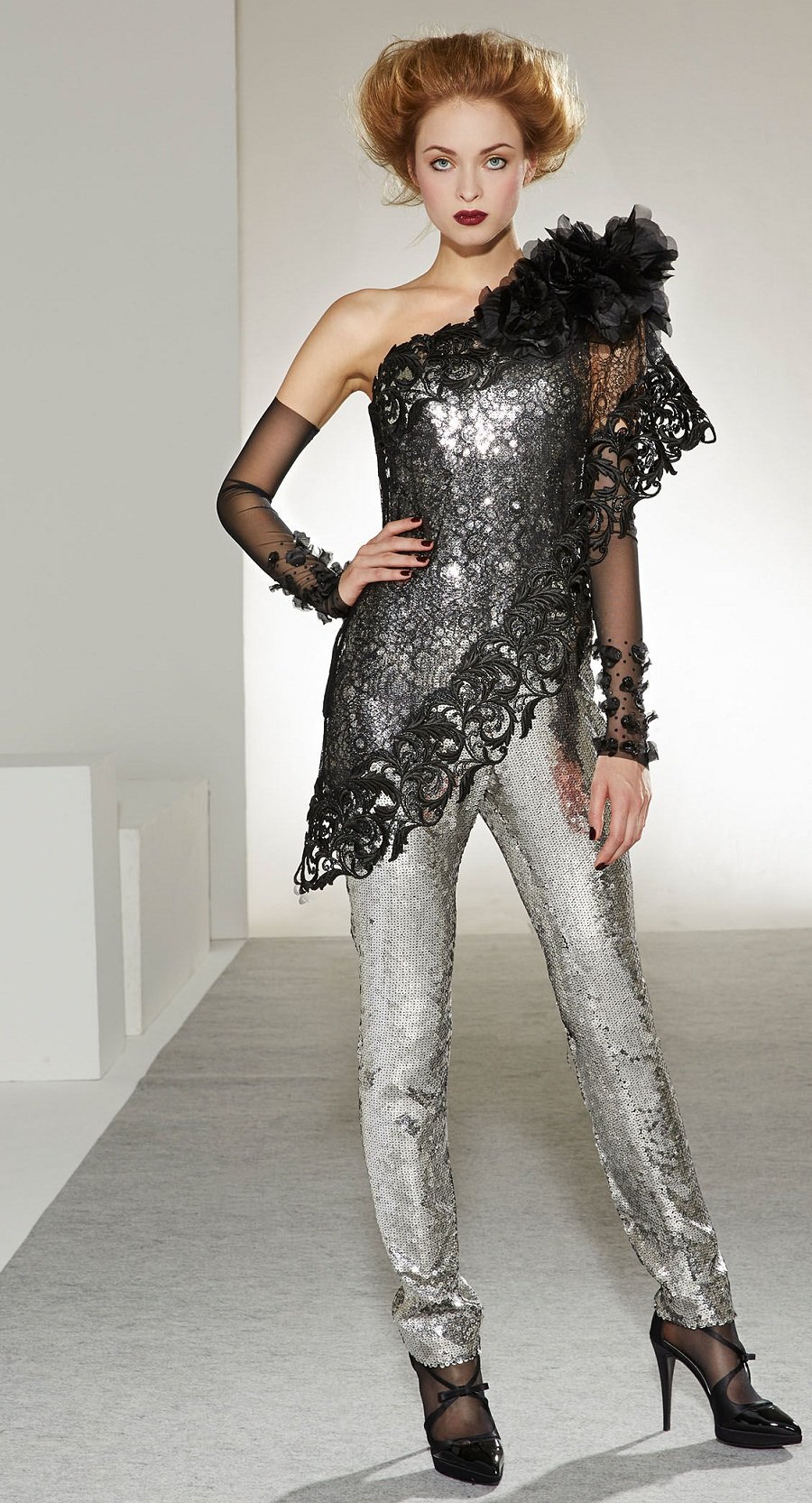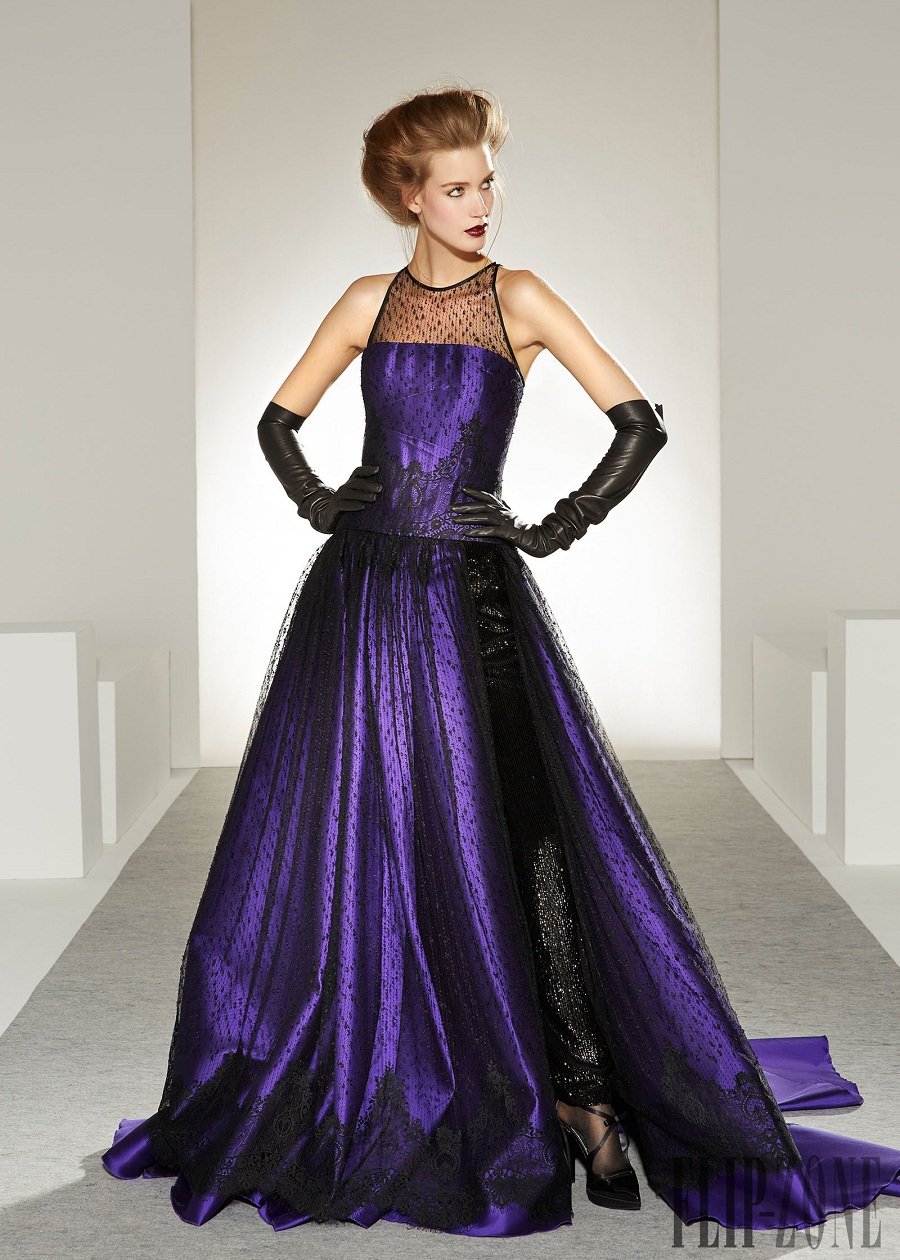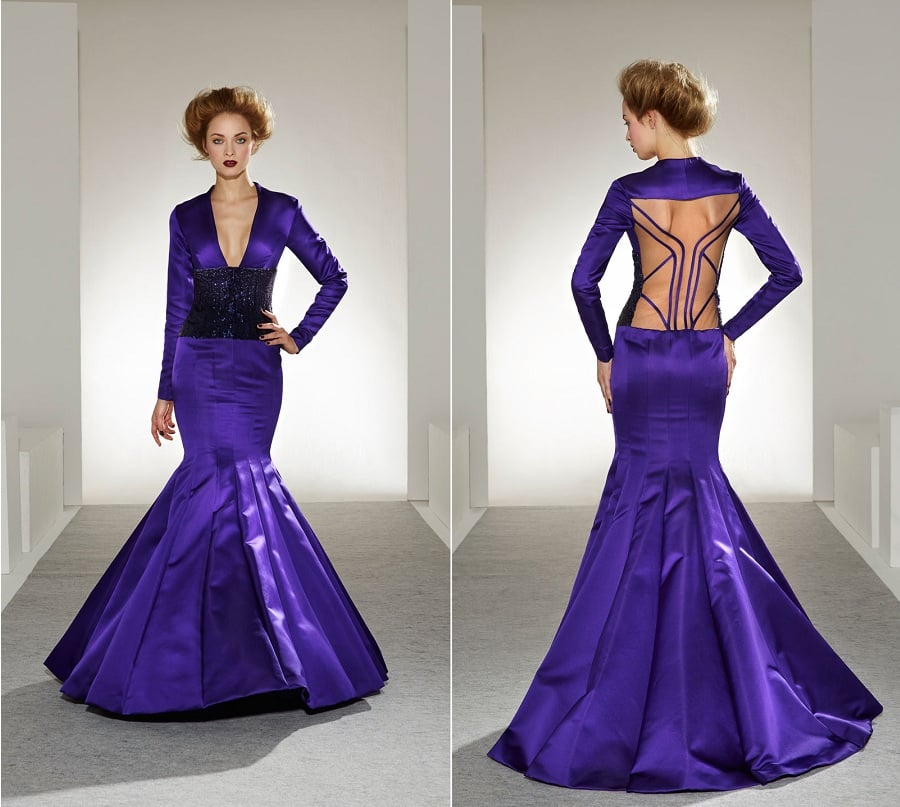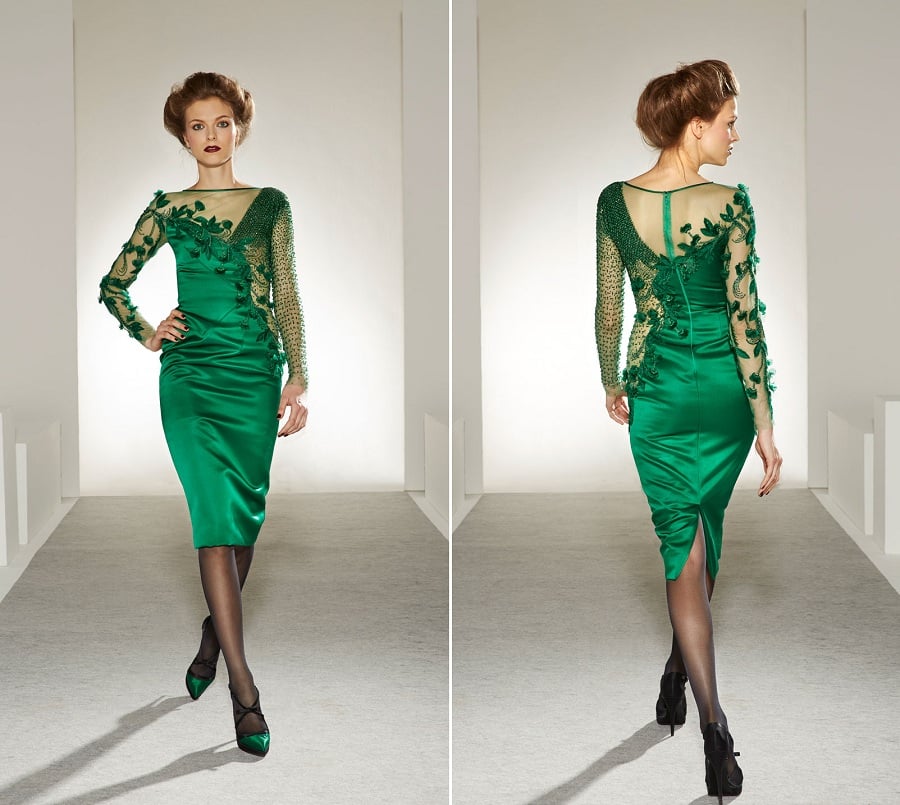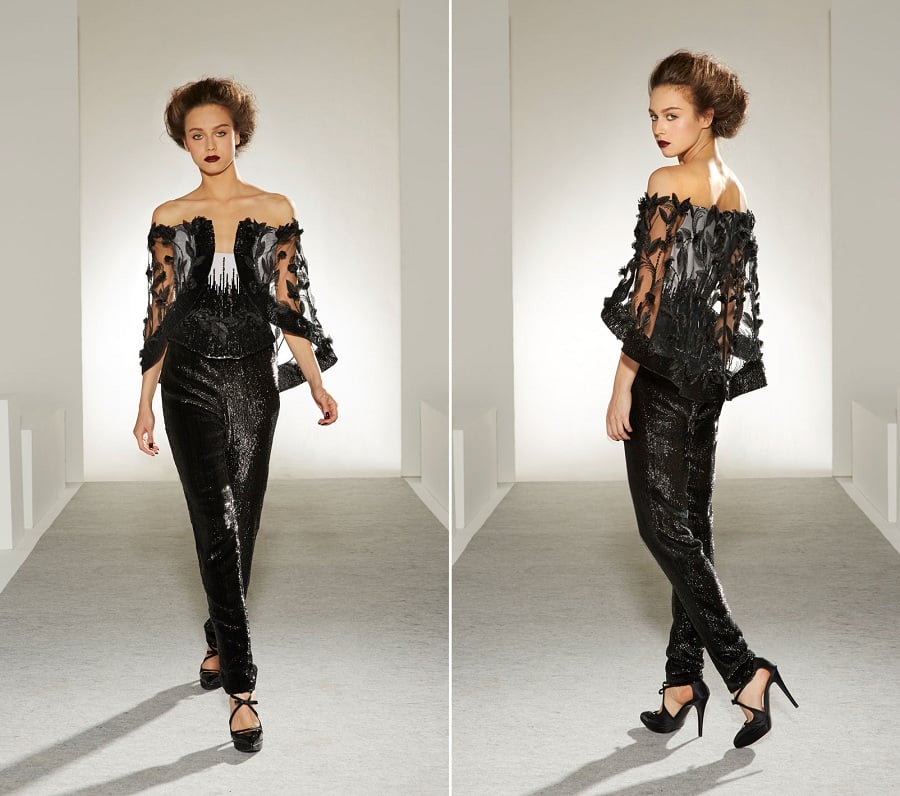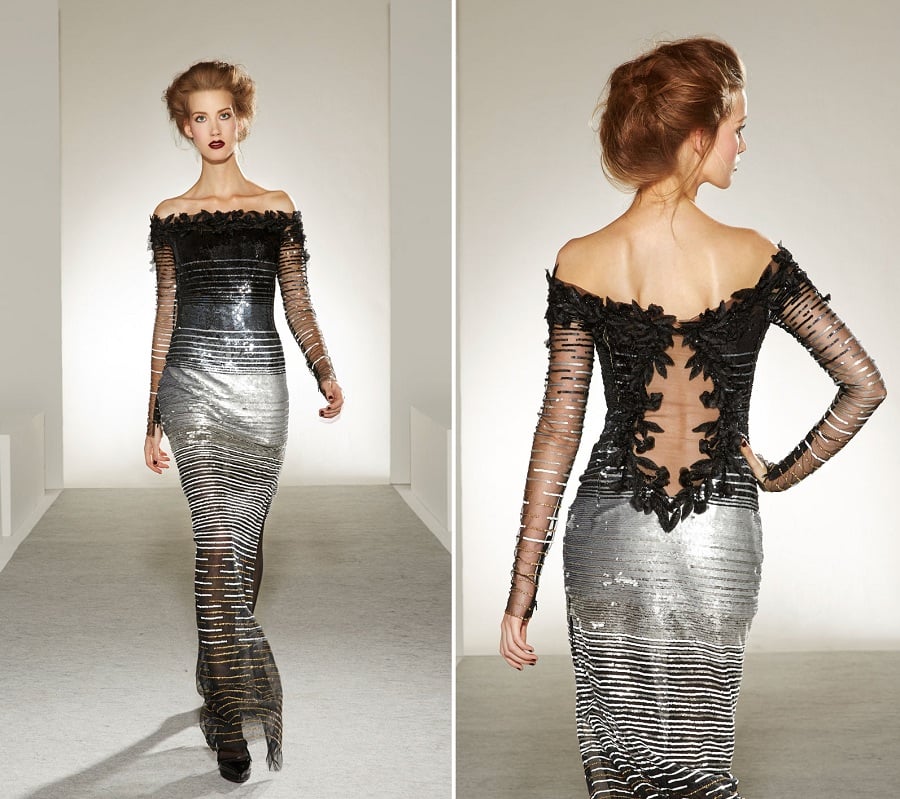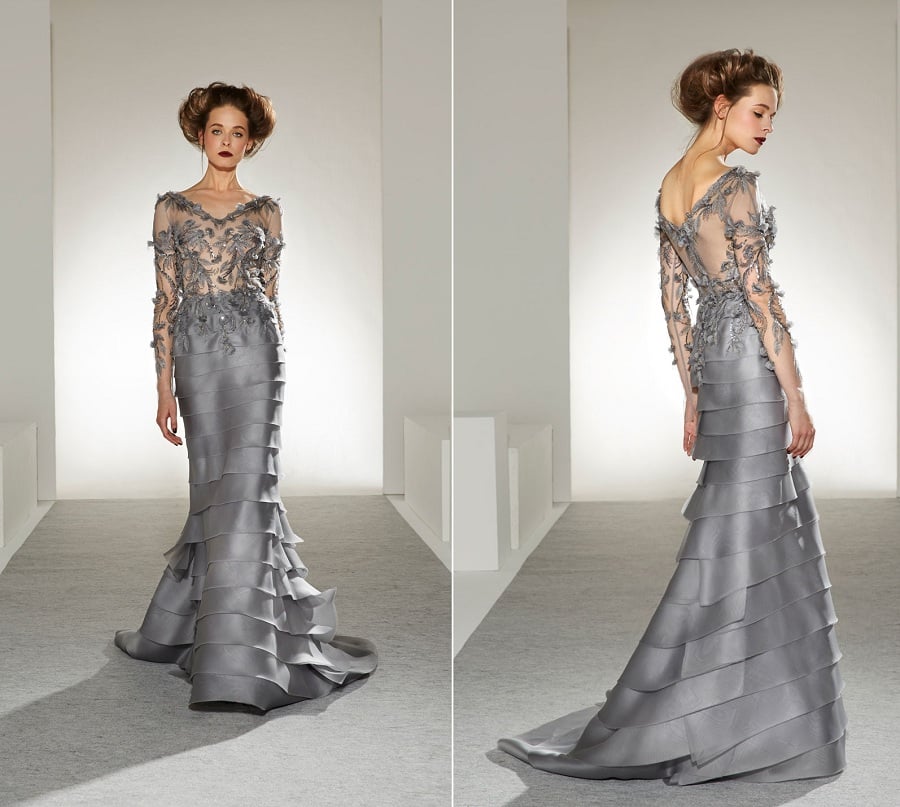 Image Source: georgeschakra.com and flipzone.net
Hope you enjoyed this post!