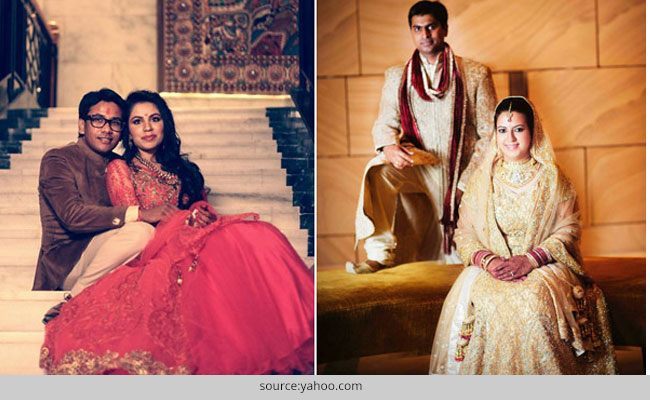 Now that the wait is over, and you are getting engaged to Mr.Right, you can feel all the excitement piling up. The day you officially decide to get hitched in the presence of your family and friends is definitely one of the most illustrious days in the entire process of your wedding. A beginning of an eternal promise and your new family, that is what your engagement defines.
With the nuptial season gearing up, and all the thrilled brides-to-be eagerly waiting for the day, you definitely are a little confused over what to wear for engagement, and the color of course, right? And let us tell you, Red isn't the only colour for weddings or engagement. Think differently for your big day.
Here are a few colors you should wear, to look your best, outshining all the others.
BEIGE
This is most neutral and classic color to wear, and one can never go wrong with it. Be it a choli-lehnga, a saree, or an anarkali suit, beige can be paired up with accent shades of pink, red, orange, and be carried off majestically. It looks the best when monotones of antique gold surfaced fabric is used for the flares or falls. So when taking the first step towards your new life, start it with this royal tone! Pair nude heels and a statement necklace and you are good to go.
ROYAL BLUE
Midnight blue is one of the most contemporary, chic and yet classy color that Indian fashion designers have illustrated. Either it's georgette, crepe, or silk, this color goes very regally with this occasion. Adding hints of silver, gold and red makes this look even more splendid. We'll give you some engagement outfit ideas – wearing a maangtika that goes with the ensemble makes you look like the most perfect bride ever.
YELLOW
This is the most vibrant, and chirpy color that makes you look more joyous than you already are, and makes everyone around you cheerful. Yellow inevitably improves the mood around you by radiating an aura of happiness. Having accents of red and pink gives you an essence of an entire traditional Indian attire with contemporary hints.
[sc:mediad]
Either wear it as a blouse and dupatta, with an accented lehenga or wear yellow with a darker hued blouse. Either way, pair it up with a statement jewellry piece and you are the centre of the party!
PINK
Pink, being the most feminine color of all the times, refuses to go wrong, whatever the occasion. For an important day such as this, choose one of the lighter shades of pink, beautifully crafted with silver or golden zardozi work, and you would look nothing less than a princess! Soft shades makes you look and feel light, and could go well without any accent hues. For someone with really pale skin, go for highlights of beige for the pink to stand out. One question that will definitely pop up in your mind, while choosing your engagement outfit colour – "what color dress should I wear with my skin tone". Well, let us tell you, pink and its hues suits every skin color.
GREEN
Be it a pure emerald green ensemble or a mix of greens with a highlight, it would remind the awe-stuck crowd about a regal era when you wear it. Green can be worn with light silver accents at it's best. As such, if you would like to add a bit of color, go for a red or yellow blouse, and it highlights the green even better. Combining hair ornaments adds on to this color and definitely makes you stand out of all.
So it's time to bid traditional reds goodbye, and discover the many shades of Indian bridal fashion.
Now what are you waiting for? Go check out which color attire you look the best in, and be in the spotlight on your big day.