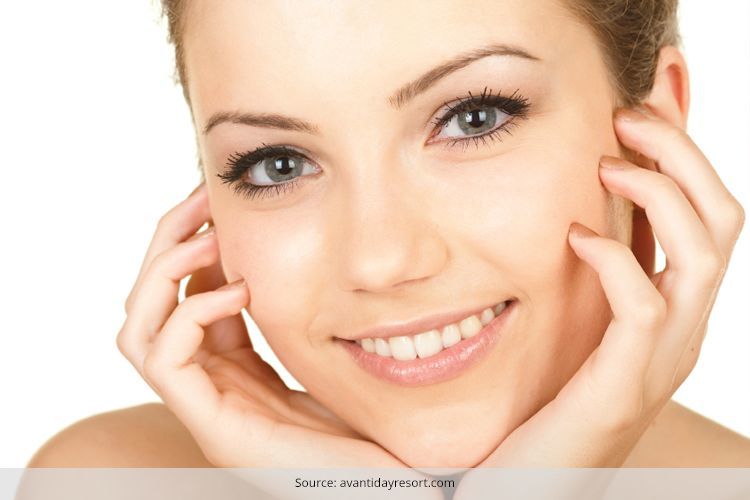 As one advances in age, noticeable difference in the upper layer of the skin becomes more evident with time. Sagging facial skin can not only steals your beauty but also rip off your confidence. Loss of collagen and shrinking oil production in sebaceous glands results in dry and drooping skin that makes you look older. Other reasons that lead to premature aging could be sudden loss of weight, improper nourishment, pregnancy, stress, dehydration, environment pollutants and harsh ultra violet rays from the sun.
[Also Read: Benefits of Sandalwood Powder For Skin]
Diy Face Packs For Skin Tightening
Several procedures like face lift, needle treatment, Botox etc., can help you tighten skin, but these interventions are not only expensive, they have painstaking side-effects too. Instead opt for natural homemade face packs for skin tightening.
Lemon & Olive Oil
Lemon juice helps clean out pores, tighten skin and also acts as a natural bleach, while olive oil has property to add firmness to skin. Try this recipe with 3 tbsp of Olive oil and 2tbsp of lemon juice mixed together. The DIY concoction promises you clean, clear and tighter skin. It will also help treat acne when used regularly.
[Also Read: Homemade Skin Care Recipes]
Papaya, Honey & Rice Flour
These readily available ingredients from the kitchen shelf could assist you in helping you firm loose skin. Take some ripe papaya and mash it to fine paste, to it add ¼ th cup of rice flour and mix the ingredients with 2-3 tbsp of honey. Apply a thick paste evenly across your face and leave it to dry. Wash with cold water after 15-20 minutes. Regular application is a must to see effective results.
[Also Read: Side Effects Of Lemon Juice]
Wondering how will the above ingredients help tighten saggy / flabby skin? Well, to start with, why we took papaya as a base was – it contains an enzyme called papain which prevents sagging. The enzyme also works to exfoliate skin pores and shrink them too! Thus paving way to firmer epidermal layer. Honey on the other hand provides skin with a natural antioxidant dose while nourishing it at the same time. Rice flour is a natural cleaner and helps remove dead skin cells.
Egg White & Aloe Vera
Aloe vera is one skin friendly herb, it helps eradicate impurities from the surface, increase skin glow and also helps tighten its epidermal layer. Its gel hydrates the skin, increases collages and helps in elastin formation in skin. By charging up collagen production and shrinking pores, it works from within to nourish the skin, tighten it up and lend it a natural glow.
[Also Read: Reasons Why To Use Face Packs]
Egg whites on the other hand help maintain elasticity of the skin, shrink pores and reduce fine lines on the surface. Get a natural face lift at home by applying extract of egg white on skin, greatly improve your skin's appearance and look more youthful. Here's how:
[sc:mediad]
Extract natural gel from Aloe vera and blend it with egg white to form a paste. Apply this homemade face pack for sagging evenly all over your face and leave it to dry. Wash off with lukewarm water to reveal a glowing and instantly tighter skin.
[Also Read: Aloe Vera For Dry Skin]
Blueberry And Honey
Highly rich in anti-oxidants, this power fruit helps fight with free radicals and also aids in skin tightening. It works very effectively on sagging skin and replenishes skin's natural look. This marvel mask helps erase lip lines, smoothen creases near eyes, fade age spots and more. Pondering how can this wonder fruit help you?
Blend petite blueberries to a smooth paste. Smother unprocessed honey all over your face, then anoint this coarse blueberry paste atop the smoothened layer of honey. Leave it on for 30 minutes and let your skin soak all its goodness. It is suggested that play soft music, lie down and try to relax while using this sagging skin face mask, for best results. Wash off with lukewarm water or soaked cloth rag.
Avocado & Cream
Take cream from fresh milk and pulp of avocado to make this face pack for sagging skin. Wondering how can two buttery combinations help you tighten loose/ flabby skin?
Avocaodo has proven to be effective in skin care and nourishment. Loaded with omega-3 fatty acids, pulp of this buttery fruit not only enriches and hydrates skin but also helps tighten pores. Increase in collagen helps shrink pores, condition cells and erase fine lines giving way to supple and smooth skin. Milk cream on the other hand will help nurture skin, bring about a youthful vigour and a radiant glow. Use this face mask regularly to retain elasticity of skin and prevent facial muscles from sagging.
[Also Read: Avocado Fruit Benefits for Healthy Skin]
Along with the aforementioned skin tightening face masks practice some facial exercises on regular basis and follow a high-protein, high-antioxidant diet to see visible results in few months! Our digital fashion magazine has a lot more tips and recipes to offer – Stay Tuned!