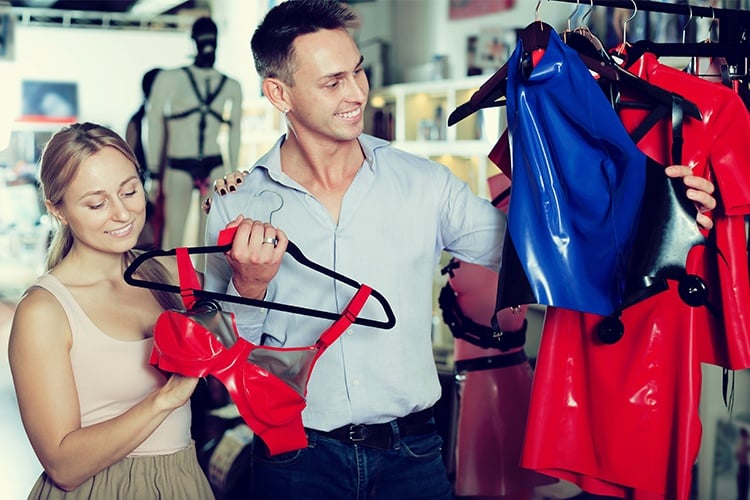 Thinking of buying lingerie for your better half? Careful! Such gifts can clearly indicate how attractive you consider her to be. There are instances where this kind of gifting idea horribly went wrong and ended up in a fight than a night of passion.To be very frank, men always bring it on themselves. So this time, you can play safe and please your sweetheart by doing some smart shopping, which can please her at the first sight. So, here's a guide to follow on how to buy lingerie for wife / girlfriend.
This time, you can play safe and please your sweetheart by doing some smart shopping, which can please her at the first sight. So, here's a guide to follow on how to buy lingerie online sensibly, thereby making this gift enjoyable by both the parties.
[Also Read: Top Lingerie Brands in India]

Always remember you're buying for her and not for yourself. This means that we're asking you to put yourself in her shoes and think on her terms. You can then try and look for something, which you like, but is very much hers. Make yourself clear about the kind of stuff she likes, specially her choice in style, texture and color.
Black is always safe. The color is sexy and gives any body type a slimming look. Everyone feels good in black.
If she wears only white and pastels, something black with red trim can be a good idea. You can even go for solid dark colors like blue, green or purple. Solid black or red are more sexual, so you can even go for such colors too.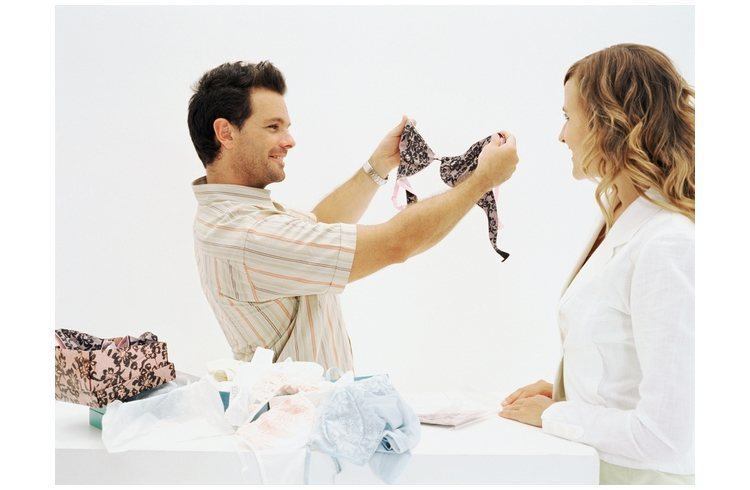 If you are a First Time Buyer
If you're a first-time buyer then be extra cautious. You can save the time for raising the temperature later and make sure you get her something that amuses her. Your gift should no way mean to insult her so a gift like this could definitely raise the eyebrows.
There are ample varieties to choose from. Negligees or babydolls can be a good  start.
There is always a huge differene between what you want and what your wife/girlfriend wants. Women are arguably complicated, so they can tell you exactly what you bought for them. So, instead of shocking her with your gift, try to find out her likes and dislikes beforehand to have a safe bait.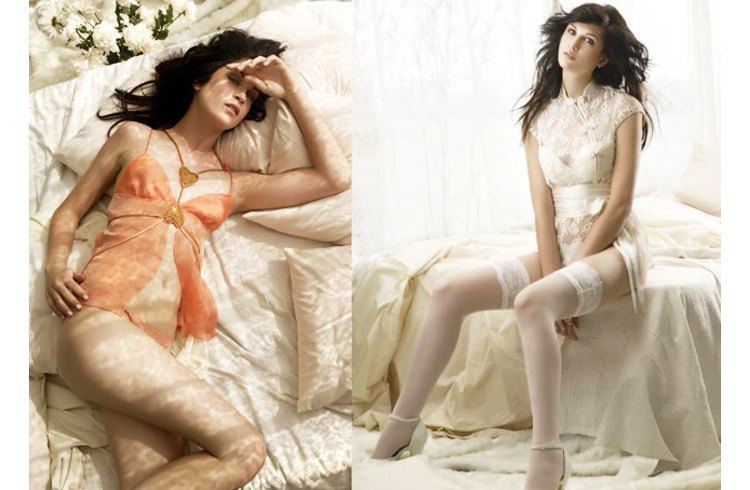 If she doesn't already own a thong then don't think of buying her one, she may not like your idea of you gifting such pieces. A thong might evoke a sigh, rather than a moan, provided she wears it regularly. You can also look at sexy lingerie such as pantyhose too.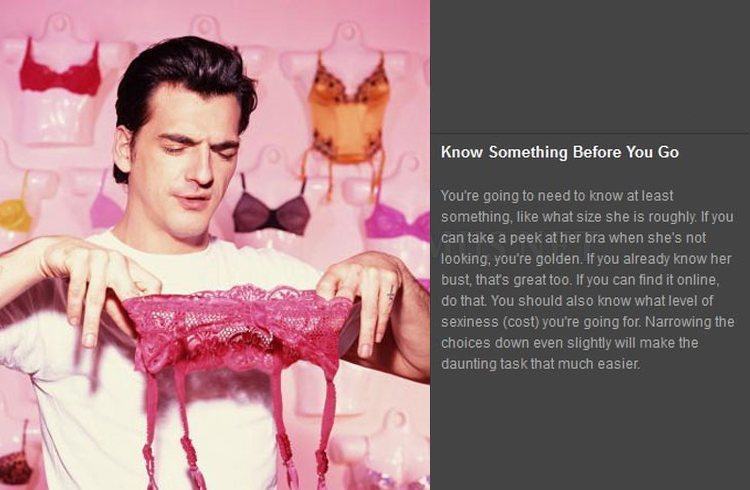 You can always take the help of experts online instead. There are numerous stores, offering customer care support. Tell them what you're looking for and they'll be glad to help you.
Last and most importantly, get the right size! As different brands have different sizing, you can check her brand and this can help you easily land on an accurate sizing lingerie.
It's a lot easier to buy lingerie online if you know her size. And if you don't, you can check her lingerie drawer and check the label on the bra and panty. Don't confuse her size with the size of her trousers or shirts she wears. These apparels have no correlation with inner wear sizes and to complicate it more, sizes differs from one brand to another. So, it's always better to go for the brand she wears.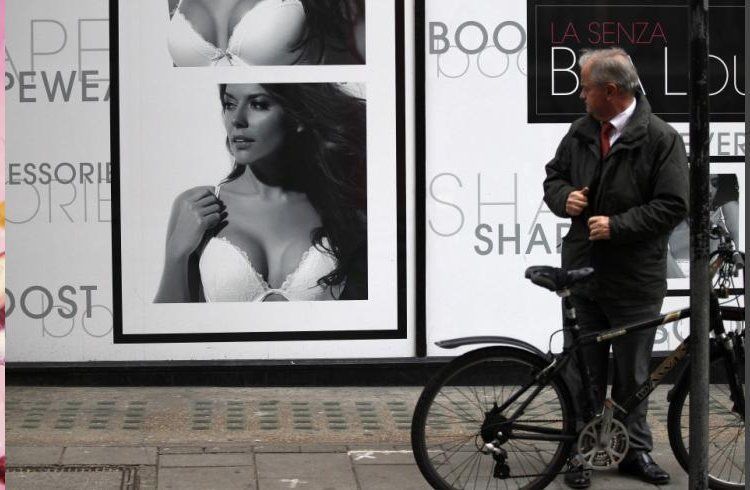 Now where to buy lingerie?
Pro Tip: Shopping online saves you from store unpleasantness when buying lingerie for your wife.
Although there are quite good stores available in the market, but sometimes it may become quite tiresome for you to find innerwear of a particular size say plus size lingerie, which is not available at all stores. Online is the best medium to look for such items.
[sc:mediad]
Moreover, with the recent boom in online lingerie shopping, numerous web stores have lined-up to give you ample choice and options. The price range is also diverse here. You can get night wears ranging from reasonable to expensive range.
So, buy lingerie only after comparing various web stores, so that you can get the best buys.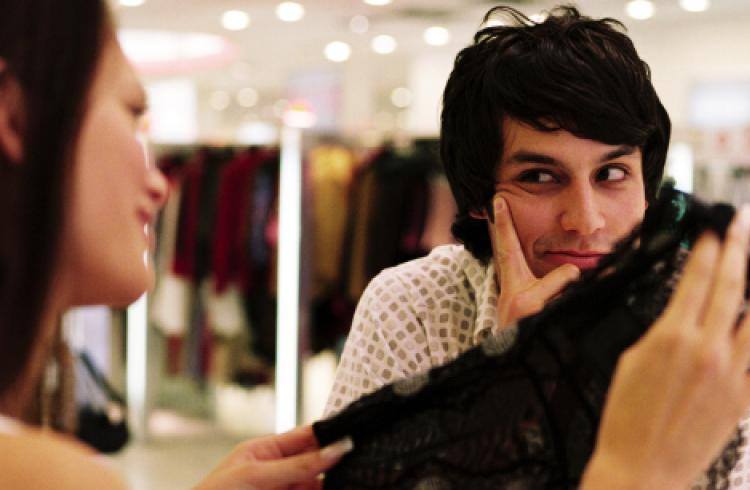 FYI:Some women prefer two types of lingerie: one to wear under their clothes and other to wear during the special moments. Be generous while buying. Do not go for something that is too plain uncomfortable. She might only wear it for you on fewer occasions and then will stash it in the drawer for the rest of the year.
Here's a video on how to buy lingerie for your lady. Watch out!
Hope you found this post useful!