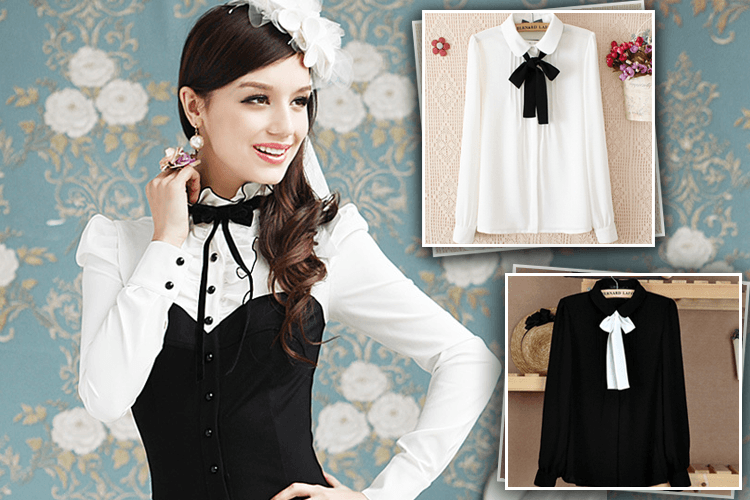 'Bow ties are for men only', so said an archaic designer. The truth is, bow ties are back with a bang but it is not just men who love it, but women are embracing the trend too!
Let's make a round of applause for another new accessory on our list. But a word of caution here: Bow ties are an extremely tricky style statement. You wear it wrong and you may look like a deranged inmate. But we have all the right tips and tricks for you to make the bow tie fashion rock. Read on to know more:
[Also Read: Food Prints Are The Latest Trend!]
1. Pick Your Fabric Right
Like we said, wrong styling, and poof-you killed your vibe. Bow ties don't necessarily have to be all shiny. What matters is the fact that it should be comfortable and shouldn't be like an itchy contraption under your chin.
Select a bow tie from a good and reputed company. See to it that textural fabrics are used. Suiting wools and flannel are two common materials for bow ties. Come spring and summer, you even have the choice to go for a cotton one.
2. Stick to the Basics
Bow tie is formal. If you really have to make it standout, stick to the basics. Stick to black when it comes to formalwear. Keep it slim and simple for a more fashionable vibe.
3. Know the Different Types of Bows Available
The Pre-Tied one: This one is like a strap on and a no brainer. You simply have to fasten it to your collar. Most of them have a clip on mechanism, but this too may vary.
The Self Tied one: If you want to conquer this fashion, you will have to know how to tie one. The conventional bow tie is the one which will have to be self-tied. If you don't know how to tie one, make sure you ask your man or you could simply learn it from YouTube! (Here you have a pointy one, an hourglass one and a batwing one)
[Also Read: Fedora Hats and their Styling]
4. Tie'em up:
Your bow ties are not supposed to be all perfect and tight. If you are wearing a clip on, of course they would look on point, but if you are settling down for a self-tied one, they may come out a little sloppy. But that's the point! The bow ties are not supposed to look perfect! They need to look real!
[sc:mediad]
5. Wear it with whatever:
Yes, you read it right. If you are not planning a formal affair, then the bow tie can be worn with anything and everything. Just don leather jacket or fashion it with a structured dress. Bow ties may be a little on the formal side, but you can always mix and match with different items to make your bow tie pop. Dresses can be your best bet but tailored suits and pencil skirts can also look great with a bow tie.
6. Let the bow tie do the talking:
Now that you have decided to embrace the love for bow ties, make sure you let the bow tie steal the show. Make sure you wear something which will keep you bow tie in focus rather than your entire ensemble. So opt for something mute so that your ensemble is all about the bow tie and of course about you!
So, there you go! You have all the style tricks and tips to look dapper with your bow tie on!