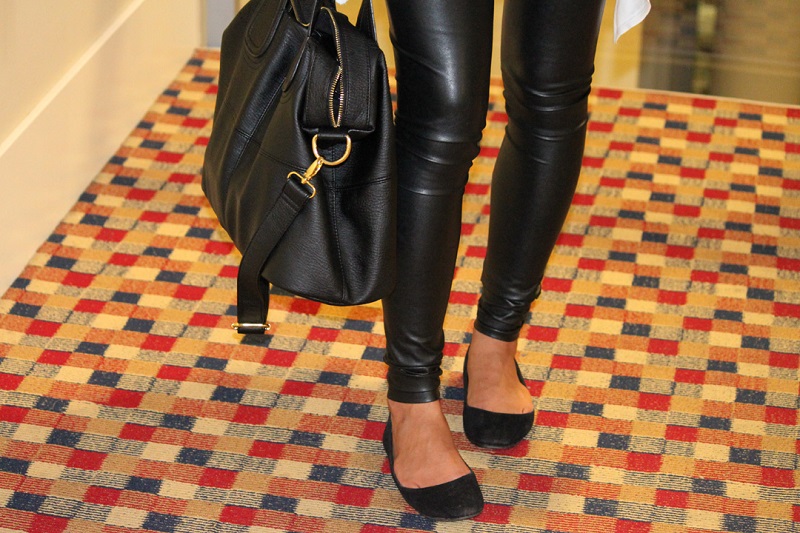 Leather pants may be typically the last thing that you might want to wear them to gym. But Lululemon has launched a recent line of leather yoga pants and leggings that can immediately change your views.
After Victoria's Secret, the Lululemon yoga pants are the most trending these days. The tagline of Lululemon reads, "You don't have time for a wardrobe that keeps forcing you to change." The brand also ensures you to easily stretch to that end and go in their pair of newly launched leather yoga pants. The fashion-forward brand also offers stylish workout tops, running blouses which can also be worn outside.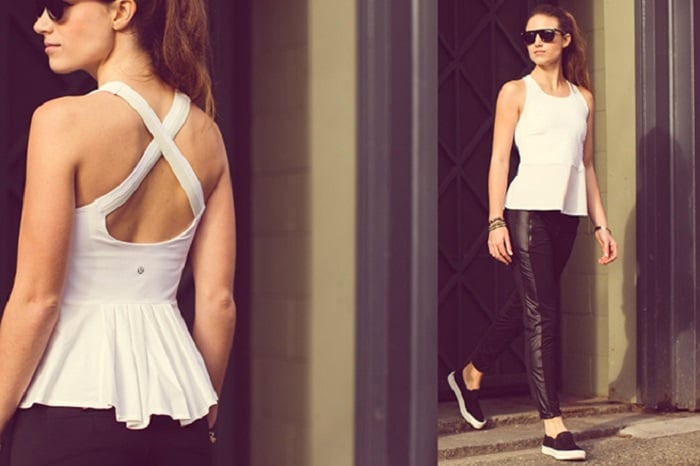 Their workout tops are given a peplum push due to which they are cool enough to be worn to movies and even hang out with friends. Apart from the white peplum top, the see-through sliced panel leggings which look like Rag & Bone jeans are also high on demand these days.
[Also Read: What To Wear Under Yoga Pants]
Lululemon also offers a fabulous pair of leather running shorts, which look like leather Vince pair and are priced at $500. It's quite fashionable to wear them to play squash and tennis.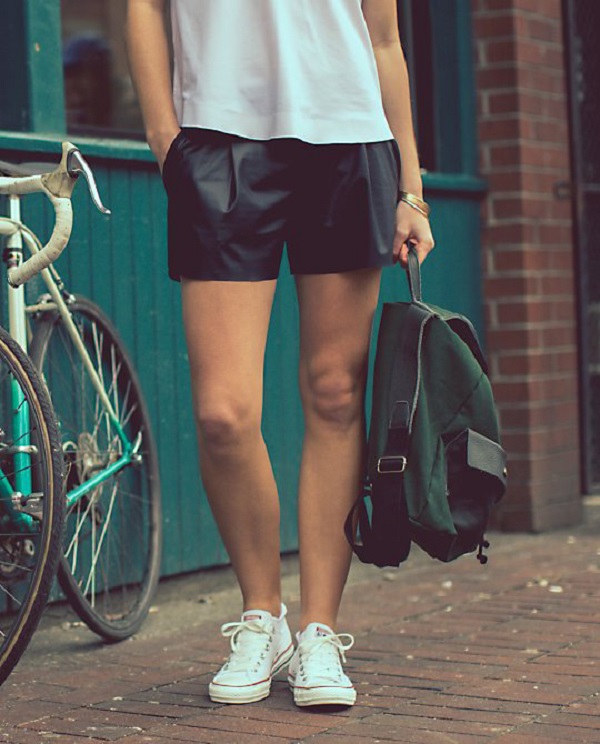 They may not be a full-fledged workout outfits as those offered by Nike, Addidas and Victoria's Secret; these leather gym dresses are however a delight to be worn it to Sunday brunch or simply taking your dog for a walk.
The brand launched their &go yoga wear capsule collection past week and have mentioned that their latest line is comfortable as well as chic which can also be worn to cocktail bar as well.
While the cute peplum-waist top is priced at $58; the flattering panel-cut leggings are available at $118. I especially loved the open back top available at $58 and also the cute dress featuring a full skirt and a high neckline ($128). These are for sure instant wardrobe essentials you would love to grab.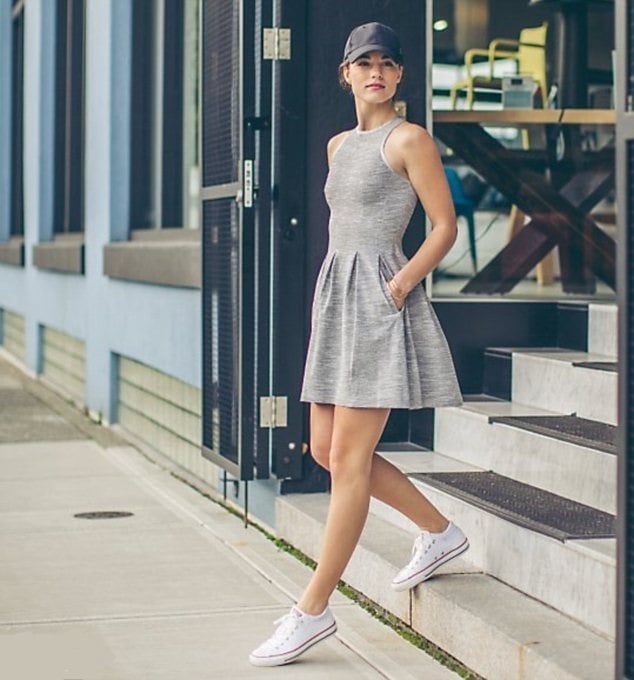 Lululemon's Chief Producer Officer Tara Poseley said that the collection was designed keeping women who are running sort of time in mind.
[sc:mediad]
"We know that every minute counts and that our guests want a wardrobe that carries them seamlessly from daybreak to midnight. The versatility of the &go capsule coupled with how the product makes our guests feel when they wear it connects fashion with function and is what athletic style is all about."
The only disappointing news is that sizes are only available from US 4 to 10. However in some select pieces, the largest size the label offers is 12. If you are truly craving to one of these items then better get into shape to flaunt your curves in these stylish gym outfits.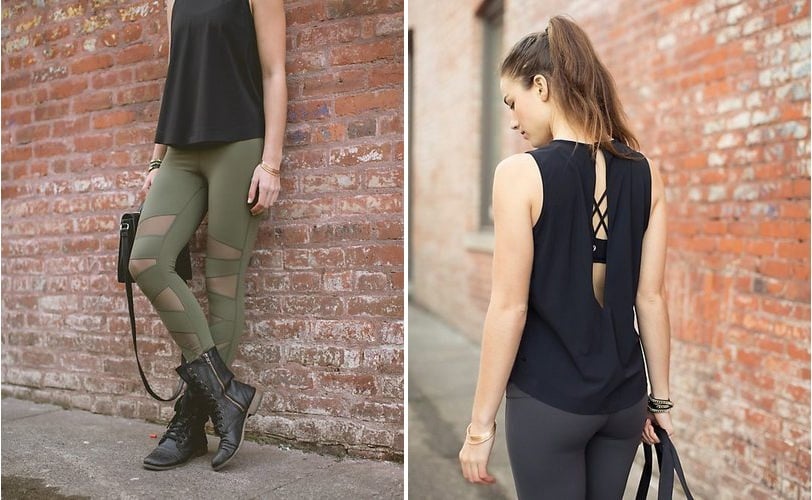 While the troubled brand had invested millions in their 2013 'too-sheer' yoga pants last year; they are however quite confident in this year's collection. Even Camilo Lyon, an analyst at Canaccord Genuity had this to say,
'We believe the &go line is another great step in that direction that should serve the company and the brand well.'
You can take cues from Emmy Rossum, who was seen donning a pair of leather leggings at the Yigar Azrouel fashion show in New York on Sunday. The 27 year old actress stood out from the crowd as she appeared in a hot pair of flattering leather leggings. She had paired her pants with a grey sleeveless cut-out top along-with mesh inside.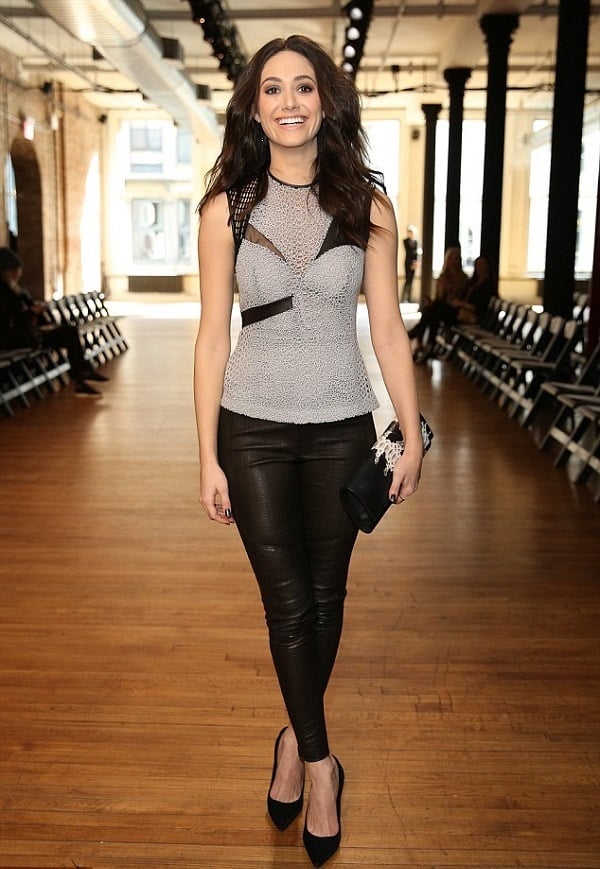 While everyone was supposed to focus on the ramp walk, Emmy became the centerpiece because of her high end fashion statement as she covered herself with a huge furry jacket to protect herself from the chilling climate outside. The star had worn her locks down with a nude makeup to keep the focus on her outfit. I especially loved her cute lace top, which perfectly complemented her leather pants.
And you thought the leather yoga outfits were only restricted to gym.
Hope this helps!
Stay fit! Stay fashionable always!!