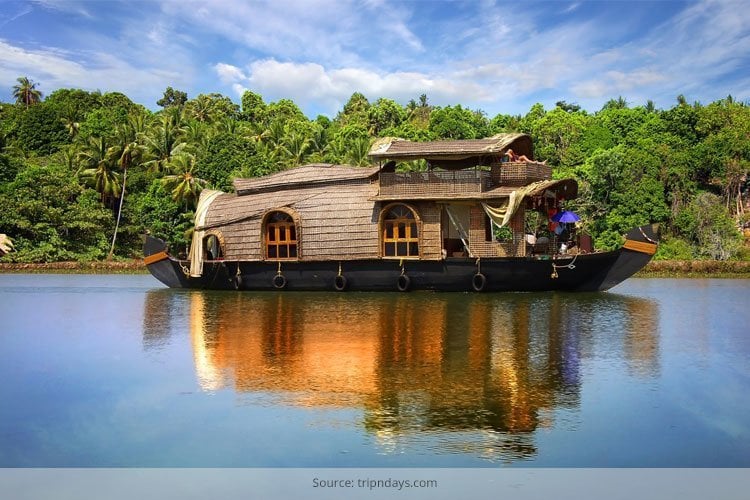 Kerala, aptly called "God's Own Country" thanks to its luscious greenery and scenic backwaters, is also home to some very exclusive fashion boutiques. From boutiques that cater to a bride's wedding attire to those that specialize in hand made clothing, there's something for everyone in Kerala. Come on a trip with us as we take you across some of the exclusive boutiques in Kerala and what they have to offer.
Click the link to find a few more fashion boutiques in Kerala.
D'Aisle Bridal Boutique
When Twinkle Tom started hunting for her perfect bridal gown, she realized that there were no boutiques in Kerala that catered to her taste. This led her to design her own bridal gown, which garnered a lot of compliments from the guests at the wedding. When women started enquiring her about where she bought the gown, Twinkle was struck with the brilliant idea that maybe she should open her own boutique. And thus the D'Aisle Bridal Boutique was born. Located in Ernakulam, this boutique is the place to go if you are looking for a wedding gown that is modern and stylish. With a long list of satisfied clientele, D'Aisle is emerging to be one of Kerala's most sought after bridal boutique.
[Also Read: Best Shopping Destinations In The World]
Head Over Heels
If you love collecting quirky accessories then 'Head Over Heels' is a must-visit boutique for you. With a wide collection of funky jewellery and fun knick-knacks, this boutique is like a small treasure chest of unique items. Located in Kozhikode, Head Over Heels is a dreamland for all you accessories junkies out there. Continue reading for more Shopping Places in Kerala.
[Also Read: Top 10 Boutiques in Kolkata]
Garggy Fascino Boutique
Located in Thrisur, Kerala, the Garggy Fascino Boutique is the perfect blend of traditional designs and modern styles. Their collection caters to the tastes of the younger crowd. From intricately designed Anarkali suits to sarees with a contemporary twist, they have something for everyone. If you are looking to buy fancy ethnic wear, then Garggy Fascino is the place for it.
[sc:mediad]
Soul Mate
If you, like us, are sick of shopping for clothing in malls where stacks and stacks of the same old stuff just do not meet your expectations, then head over to Soul Mate in Kozhikode, Kerala. This boutique is like a breath of fresh air. They have a lot of unique pieces of clothing that will ensure that what you're buying is not just one of thousand other similar pieces. From kaftans and maxi dresses to silk scarfs and cute little crop tops, this boutique has a lot to offer in terms of variety.
Grace Boutique
If you prefer to stitch your salwar suits rather than buying readymade ones, then you should check out Grace Boutique. Located in Angamaly, Grace Boutique offers a wide range of salwar material in materials such as brocade, silk and cotton. They have a lot of unique pieces that are sure to catch your fancy.
[Also Read: Top Boutiques in Delhi]
Purple Haze
Named after Jimi Hendrix's popular song, the Purple Haze is like a parallel world of colour and drama. The boutique houses neon clothing and accessories and is the ultimate shopping destination for anyone looking for statement clothing or accessories. But be warned, looking at all those bright coloured stuffs may leave you a little dazed.
Kerala has much to offer in terms of its rich culture and heritage. But a little-known fact is that it also has some very interesting places as far as shopping is concerned. We hope that this article on Shopping Places in Kerala has helped shed some light on all that Kerala has to offer apart from its good food and scenic beauty.