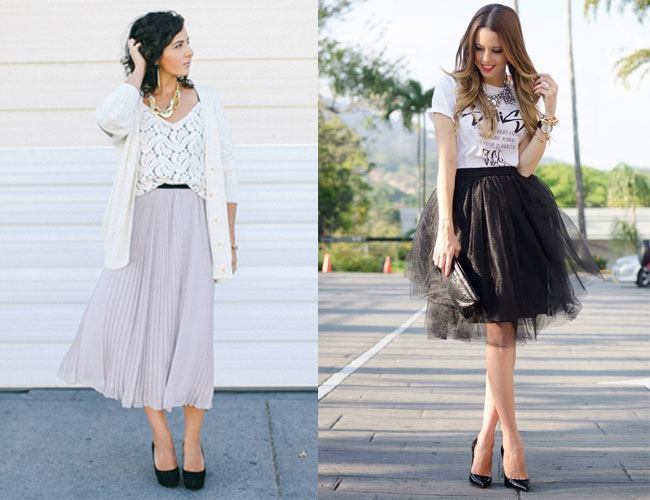 Ahh the midi skirts, bringing back memories of the good old 70s and the early 80s – a time when Zeenat Aman and Parveen Bhabhi sported them like no woman's business; Helen before them made a statement in the late 60s too. As they say, everything has a full circle and the midi-skirts have come back to doll up the legs and the lass. Here's a sneak peak on wearing midi-skirts in eight fashionable ways.
The Plain Mary-Jane look Says who one cannot be minimalistic in approach with midi-skirts and yet look SEXY? Black pumps and a netted crop top, with a white summer coat and those gorgeous wavy tresses; perfect to style the midi-skirt for an evening out or at work!
Batman calling BATWOMAN
Save the world, save the fashion, go comic with your cozy sweaters with a cute batman hanging upside down. Do this with any comic tee or woolly shirt, dress shirts or even your crop tops and denim tops too. Keep it all grey while your midi skirts should be in sexy leather and those pumps to match!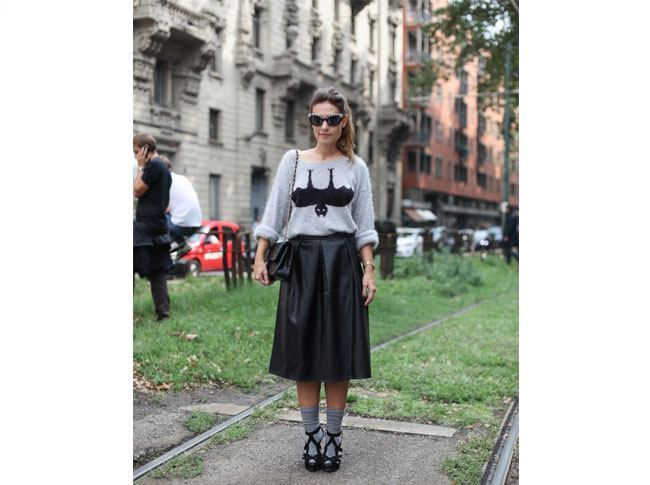 Haute and colourful
Grab the right sunglasses for the sun is going to shine – crisp and bright. Pair the red or dark pink midi skirt with horizontal stripes (sleeveless) and chic heels today; you now are ready to go out on your date or maybe make a statement at work indulging in Friday Dressing!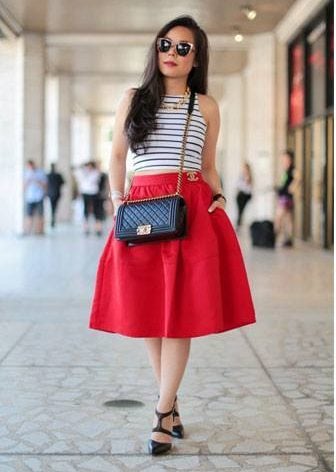 Naughty secretary
Midi-skirt with a sensual slit in navy blue and those peep-toed heels; hair all in a bun and pairing the look with dark glasses – a statement has been made, effortlessly. Tribal or animal printed tops (see through) with spaghetti wear underneath – burn the dance floor or ruffle a little more feathers at the business meet – girl, throw some attitude today!
[sc:mediad]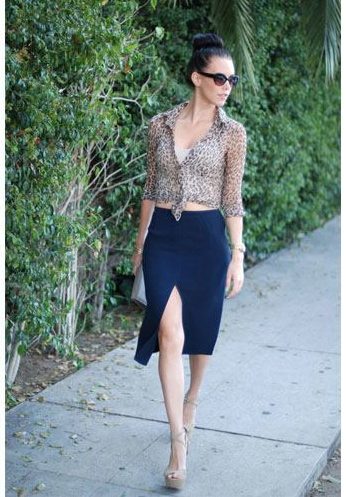 Street style office wear
An amalgamation of the best, from the street to your workstation for Friday dressing – why not? A pair of red shoes with midi-skirts that aren't too puffy and big; streamlined to accentuate your curves and the crisp white collared blouse to go along with – you are ready to make heads turn!
[Also Read: How To Wear Leather Skirts]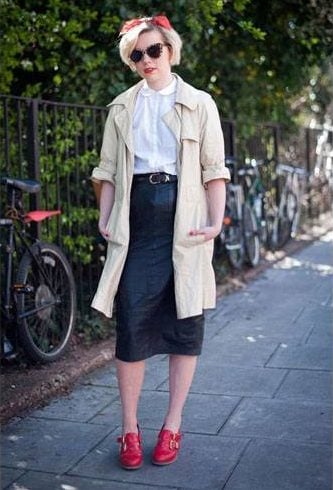 Psychedelic prints
Planning to shake the world on a trippy note – go psychedelic in flavours wearing your midi skirt this spring and summer. With a Japanese halter top and quirky heels, don't forget the shades to keep the eyes protected while you strut your sexy self on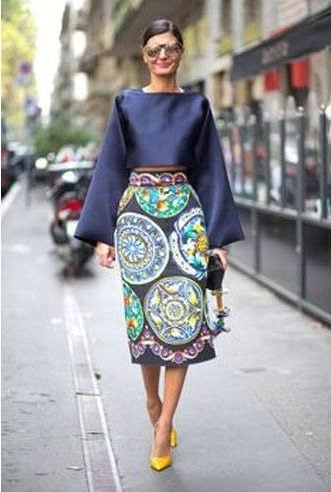 Carrie Bradshaw style
The tulle midi skirt is a hit and how? Every PYT wants to be Carrie – fun, quirky, strong and sexy. Sophistication and a blend of naughtiness added; the tulle skirt with the right shoes and a crop top would scream sexy and serious at the same time.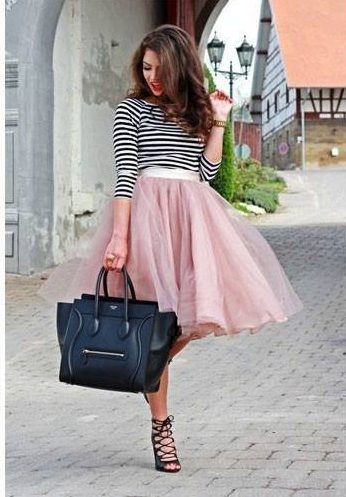 Polka dotted lass
Love polka dots, so do we – they are back and this time your midi-skirts could flaunt them in various shades and colours too. Ensure that the crop top you choose to wear is self-coloured and in contrast with the colour of the dots; don't forget the heels though and those shades.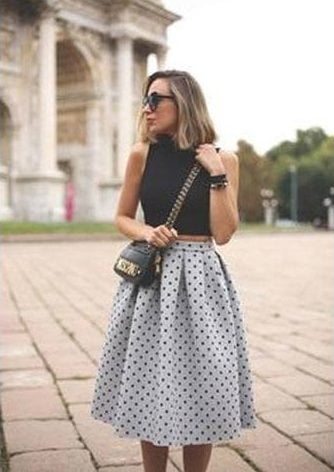 A feminine touch so very versatile, and the possibilities of teaming up the midi skirt with just about anything – create your own look and wear them with ballet flats, pumps, sneakers or just open-toed sandals – everyone's waiting to watch the fashionista in you come out this spring. What's stopping you?
Images Source: pinterest