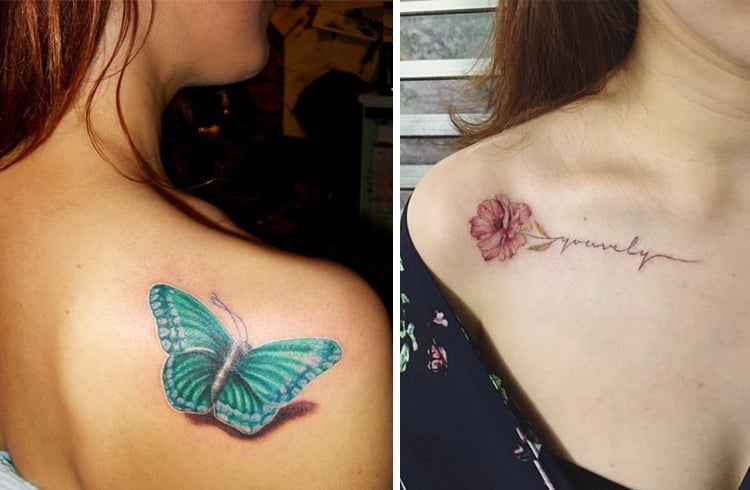 Tattoos are a wonderful extension of you. You can depict various nuances of yourself via a tattoo and most people will research and decide the kind of tattoo they would want. Getting a tattoo is a serious decision because you will have it for a really long time and it is essential that you do proper research before getting a tattoo, not only about the design, but also about the artist and the store you would be visiting.
In this article, we will be talking about the best shoulder tattoos for a girl. Shoulder tattoos are beautiful and elegant and if you love baring your shoulders (either by wearing off shoulder tops or while you are at the beach), they can look utterly gorgeous. In fact, cute shoulder tattoos have become so popular now that most women will choose this place for a tattoo after their back and nape of the neck!
Let's check out some unique shoulder tattoo design ideas
A Splash Of Floral Power
Rose Tattoos:
One of the newest styles of shoulder tattoos is the watercolor style of tattooing. Just like its name, these tattoos are drawn very similar to using watercolors. You will have splashes of different colors and it actually is a visual delight. This rose shoulder tattoo has been drawn in a similar fashion. If you love flowers and watercolor tattooing catches your fancy, then this shoulder tattoo is just for you!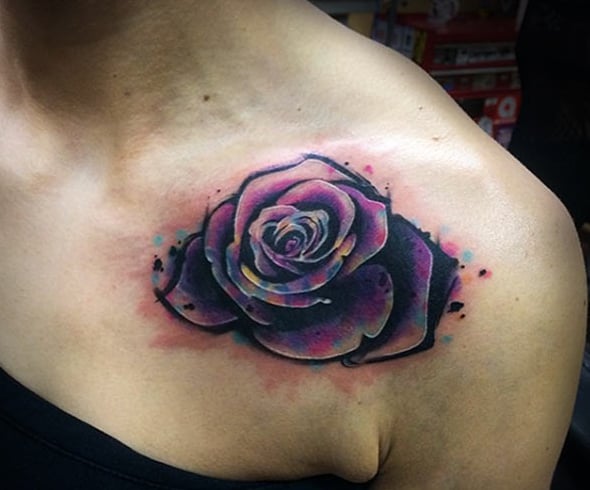 Another Rose shoulder tattoo, but in Black and White is a classy respite for those of you who love vintage designs.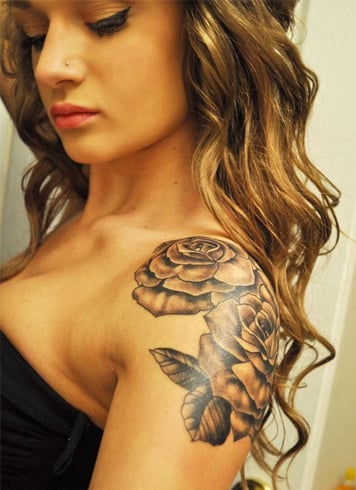 A mix of Celtic and Vintage designs will give you this rose: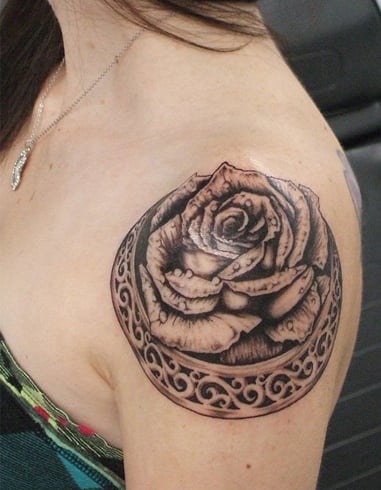 Lily Tattoos:
Not as popular as their rosy counterparts, lily shoulder tattoos too are elegant pieces of art and if you love a flower shoulder tattoo, you can surely check out these designs of lilies.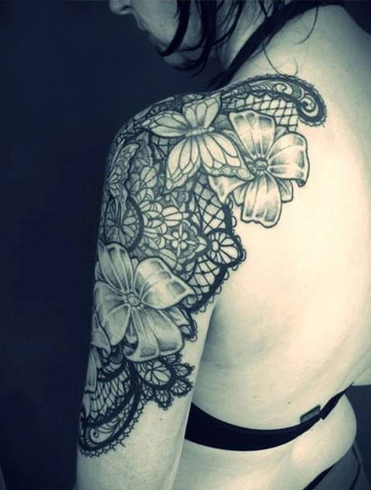 A colorful one looks fancy as well: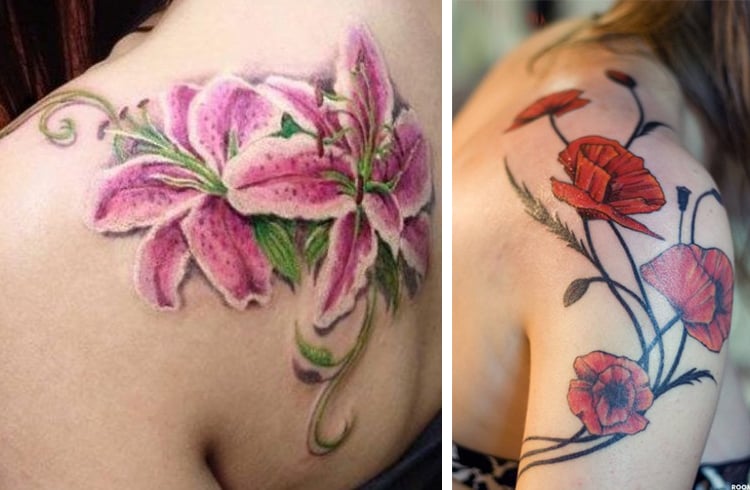 A Splash Of Geometry
Lover of all things geometric? Then these geometrical pieces of art are just for you. Among the cool shoulder tattoos, these geometrical marvels will actually keep the viewer guessing on what it is. Only if you closely look at it you would realize the beauty of simple black and white lines. Many patrons love geometric tattoos simply because of their sheer simplicity and intricacy. Check out some of these tattoo marvels: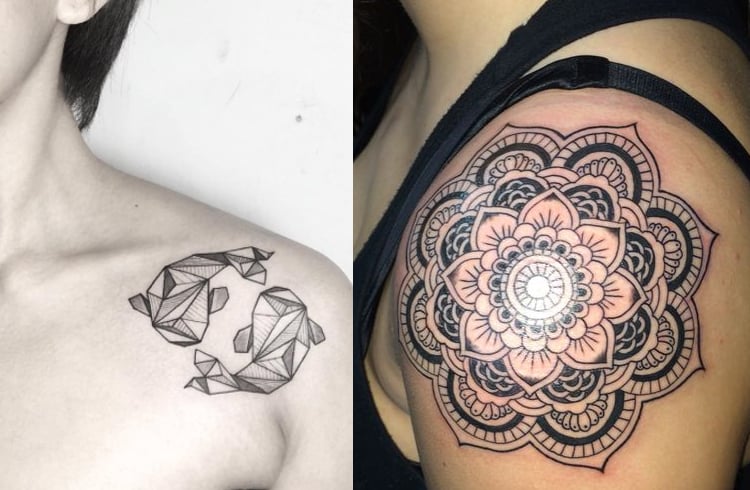 This is one of the most beautiful and simplistic back shoulder tattoos we have ever seen! The pristine, yet straight lines provide such a beautiful respite to your eyes!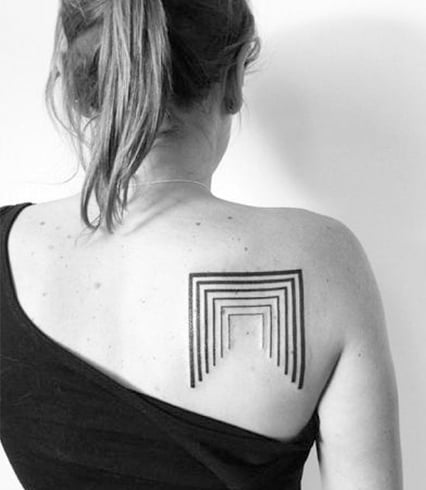 How about a geometric floral tattoo?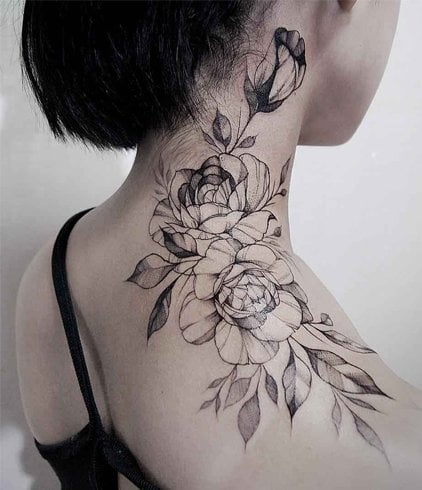 [sc:mediad]
A Splash Of Your Favorite Words
Many of us are inspired by certain words and sayings. Your author's favourite lines or a special saying from a book close to your heart can be immortalized via a tattoo. You can either decorate it with flowers or any other thing you would like or even simple cursive written words look elegant. Here are some ideas: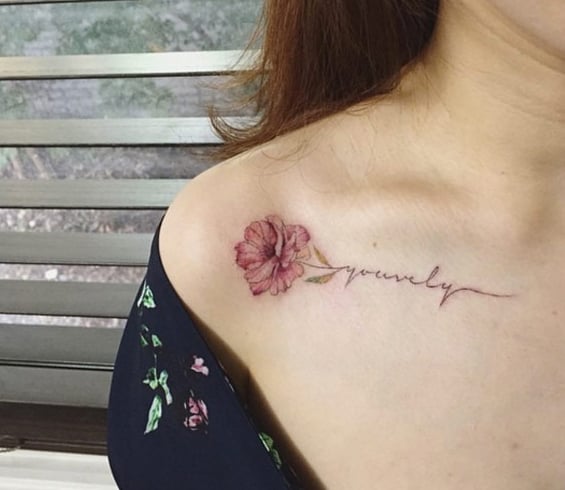 A profound saying perhaps, peppered with some artwork: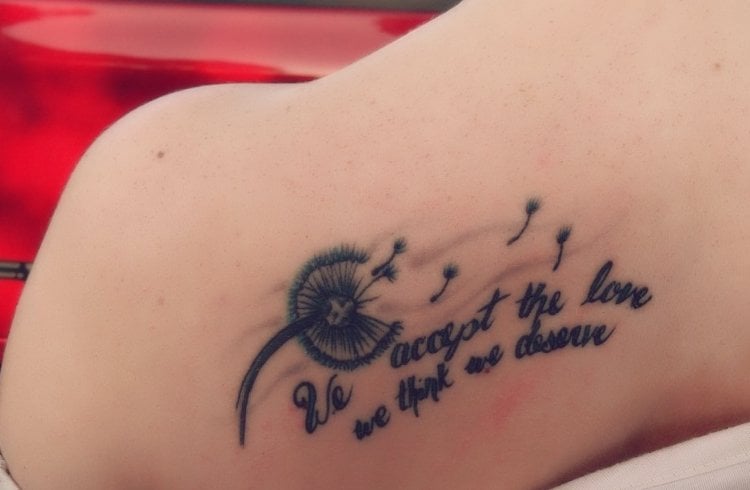 A dreamy little sentence for the dreamer in you: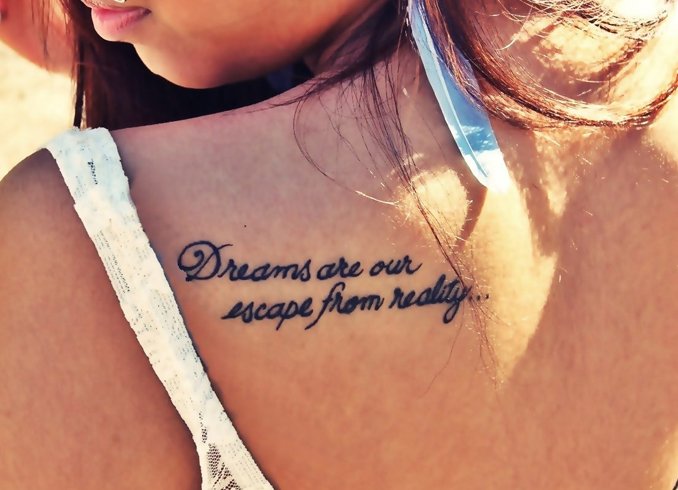 Or this watercolor artwork: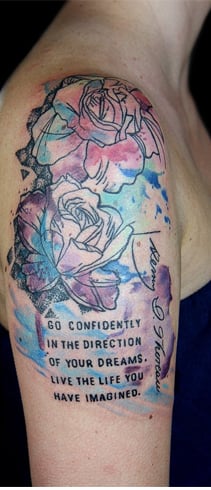 So here are our best picks for shoulder tattoos. But here is a word of caution. Since the shoulder is a difficult little place, the aftercare for shoulder tattoos is a little tricky. Like any other tattoo, you will need to wash the shoulder blade very carefully once your stipulated time to remove the tattoo plastic arrives.
Wash off with a very mild antibacterial soap and warm water and take care not to rub the tattoo too much. Avoid scratching your tattoo and let it breathe in the open air for some time. Shoulder blades are hard to reach areas, so if you are not able to apply the medication to the area, ask someone to do it.
Images Source: pinterest