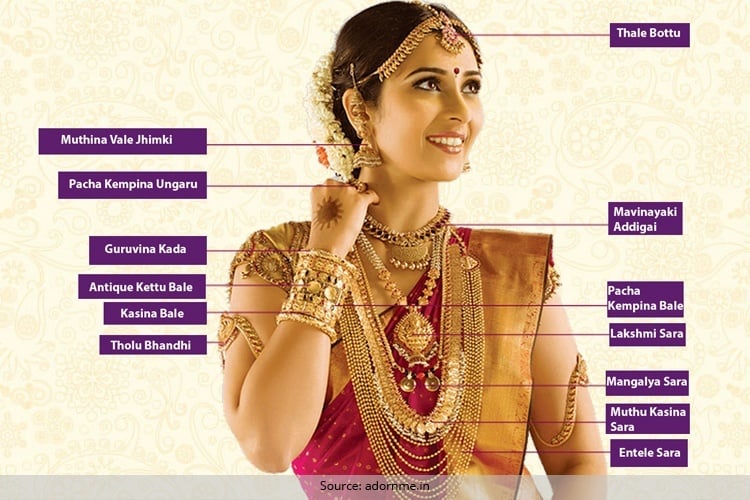 Go down south to the state of Karnataka and there is everything to fill your taste and desire – from the best in cuisine, IT to tourism, silk, and yes jewellery.
Gorgeous and contemporary, the traditional kannada jewellery is every girl's dream. So much so that the wedding jewels of Karnataka soil are soaked in the ethos and culture of the state.
[Also Read: Traditional Assamese Jewellery Design]
What is so very distinctive in a typical Kannadiga bride when it comes to her jewellery? Well, she sports a layered chain called Entele Sara which is strung with gold beads. Then Goddess Lakshmi is the most favoured image which is engraved in her ornaments. So also are ruby and emerald stones which are the commonly used as studded items.
Most of the Kannadiga families choose designer waistband for their bride. While stoned bangles are made in coral and ruby, bigger bangles such as Kasina Bale, Pacha Manikya Bale and Muthina Vole Jhimiki as earrings are the preferred jewellery in Kannada Style.
It is believed that a Karnataka Coorgi Wedding happens to be one of the richest wedding ceremonies of India. And it is the Kannada tradition, customs and jewellery that largely contribute to this thought.
Karnataka Traditional Jewellery
Here are some items of karnataka traditional jewellery that will leave you awe-struck and mesmerised.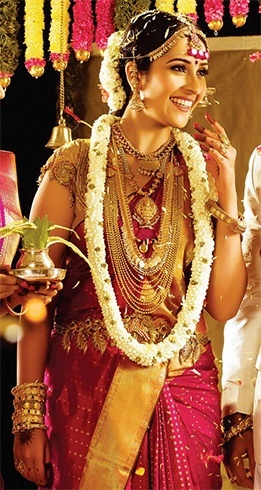 1. Netri Chutti
Dress up your hair with this mast jewellery ornament which is worn on the forehead. Also called maang tikka, it not only does it add beauty to the bride's eyes and particularly forehead, you will be amazed at the intricate details that go into its making.
White and red stones are commonly used in this karnataka traditional jewellery pattern though there are other types of coloured stones used too.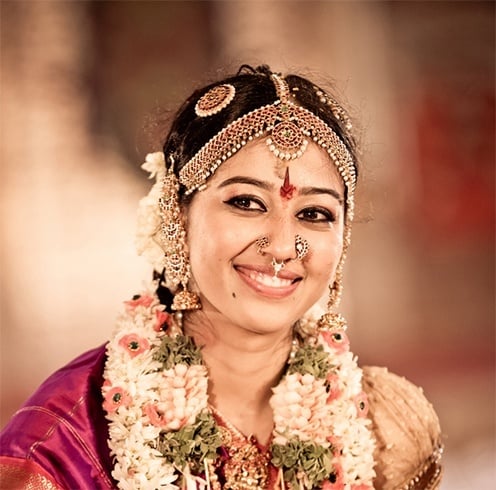 2. Muthina Vale Jhimki
This is yet another form of Kannada Bride Gold Jewellery patterns – basically an ear embellishment which is available in long, short and medium patterns. Goodbye Bareilly 'cos Jhumka Gira Re Karnataka ke bazaar mein.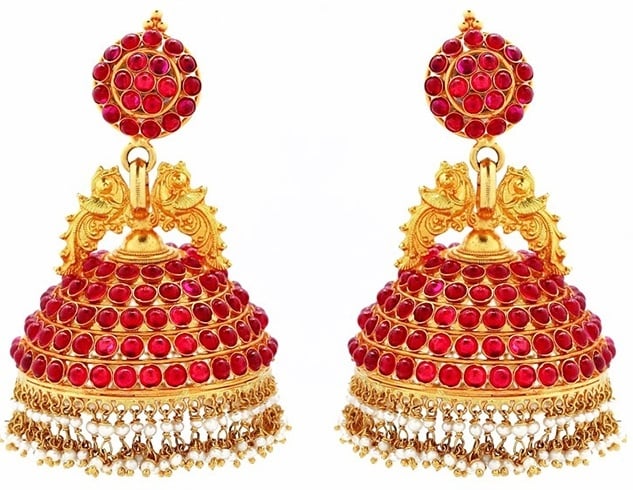 [sc:mediad]
3. Haram
This is a long mala worn around the neck, which enhances the neck of the bride. The Haram comes in long and thick chains that can barely miss the eye.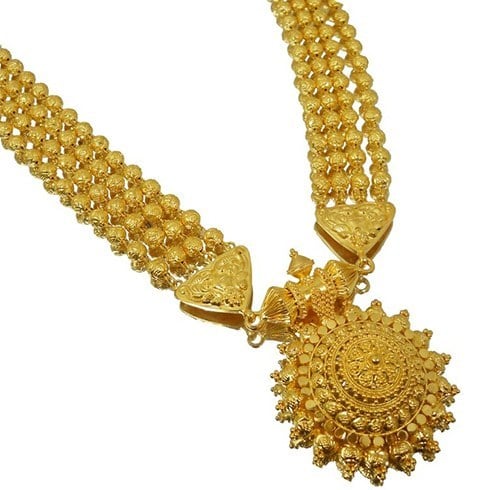 4. Guruvina Kada
Bangles, bangles, bangles! Well, no wrist of a Kannada bride can go empty without bangles that are heavy, ornamental, traditional and exquisite.
Apart from Guruvina Kada, bangle jewellery in Kannada Style also includes antique looking Kettu Bale, Pacha Kampina Bale and Kasina Bale.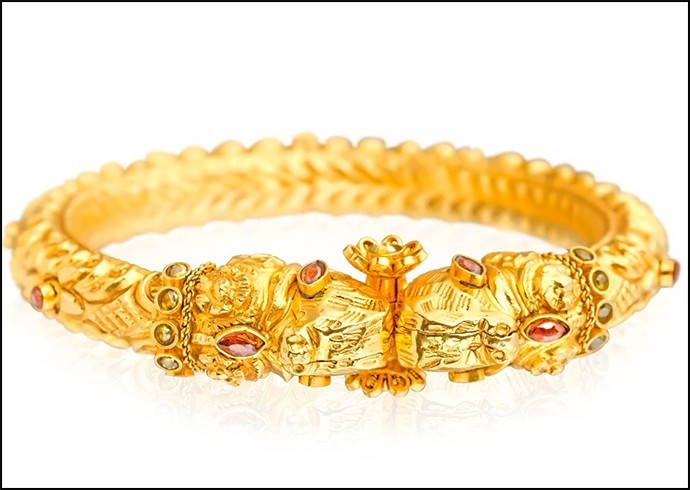 5. Pacha Kempina Ungaru
Finger ring made of rubies and emerald, this is pure jewellery in Kannada Style.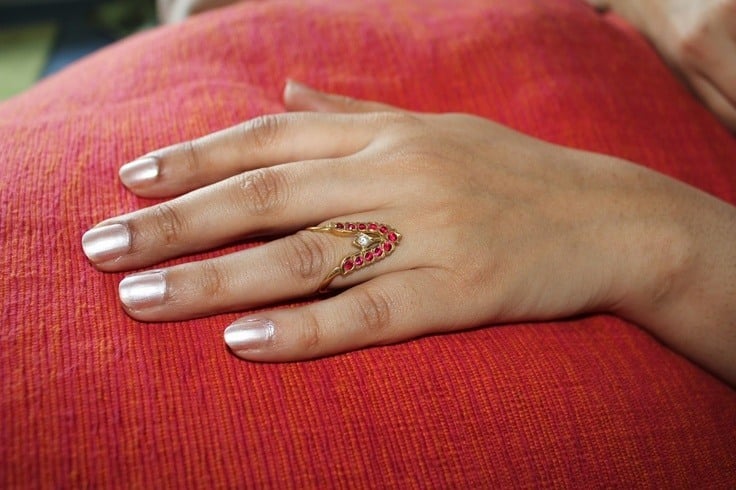 6. Mavinakayi Addigai
Mangoes are not meant for the tongue only they are equally sumptuous as a necklace. This traditional kannada jewellery is what traditional glamour is made of.
[Also Read: Traditional Kerala Jewellery Designs]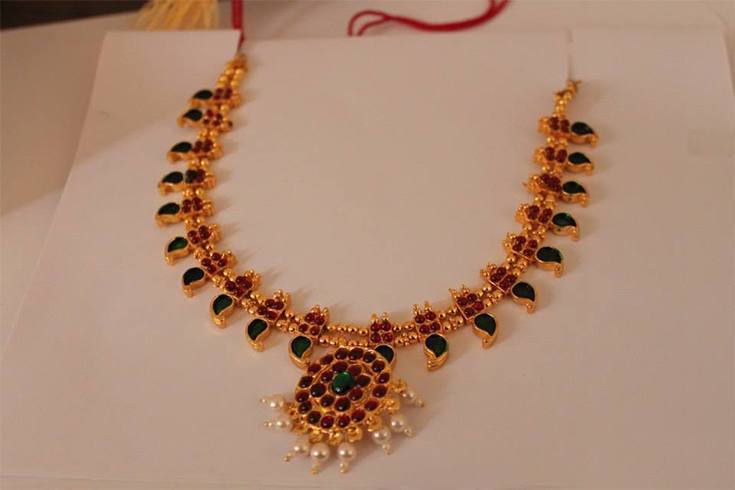 7. Laxmi Sara
This long Lakshmi chain is a pious asset in Kannada Bride Gold Jewellery patterns.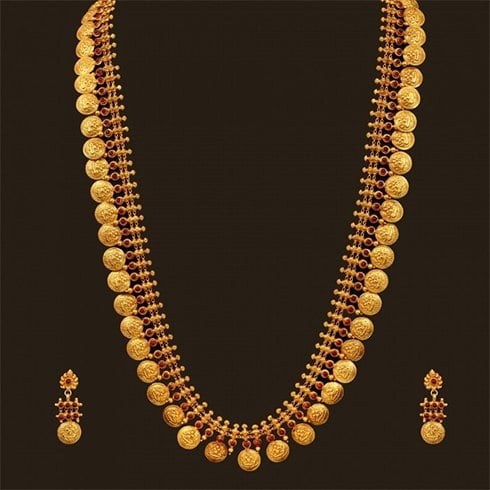 8. Tholu Bandhi
Why neglect the upper arm when it comes to bridal dressing Kannada style? Check out this upper arm band, a true blue in karnataka traditional jewellery.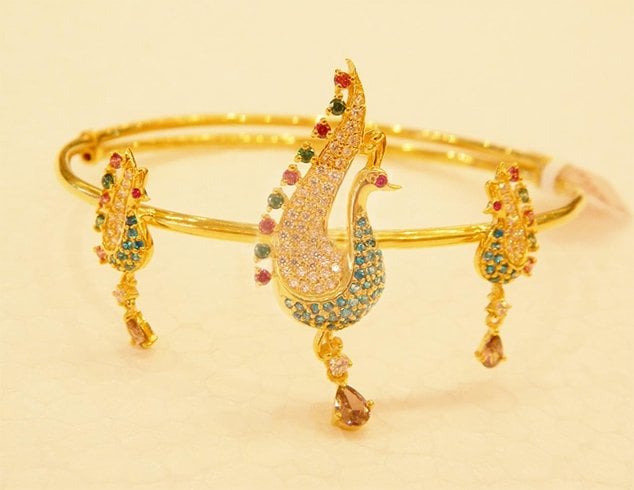 9. Mangalsutra
Just like Hindu matrimony, in Kannada marriages, it is compulsory for the bride to wear Mangalsutra. Black beads and gold virtually complete this treasured Kannada Bride Gold Jewellery patterns.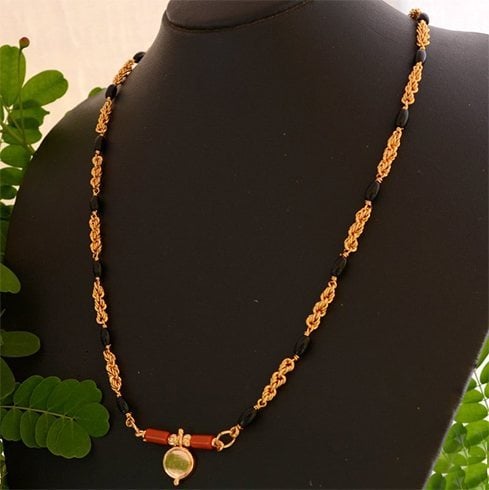 10. Toe Ring
In Kannada, meet 'hebbat', popularly known as toe ring. Going by the Hindu practice, toe ring is of tremendous significance to a married woman and is mostly made of silver. With changing fashion trends, women like to wear different colours and designs in toe ring in order to make their feet look attractive.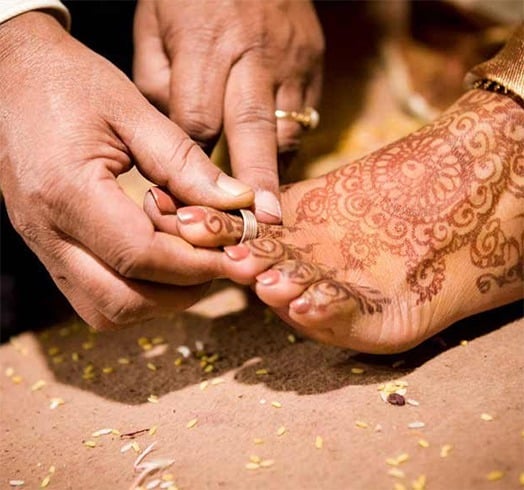 Jewellery Purchasing Tips
Whenever you have made up your mind to buy karnataka traditional jewellery, keep the following things in mind:
See to it that you have decided upon a reliable jewellery shop or boutique as most often they incorporate hidden charges in your jewellery purchase. Check out a couple of jewellery stores and compare rates. This will help you save your hard earned money, and help you choose the best karnataka traditional jewellery that suits your budget.
Surf the net to get an idea about the various fashion jewellery stores in Kannada. Some of them are online and some regular shops that sell antique jewellery at pocket-friendly rates.
[Also Read: Traditional Bengali Jewellery Names]
Festive season is the best time to buy traditional kannada jewellery as most shops come up with fabulous discounts and special offers.
Most of the shops in Karnataka sell latest jewellery set with diamonds and rubies embedded in platinum. Since platinum jewels are coming to be a preferred jewel, this makes the ornaments more stylish and attractive.
Now tell us which of the Kannada Bride Gold Jewellery patterns you are going for and why. Happy choosing!