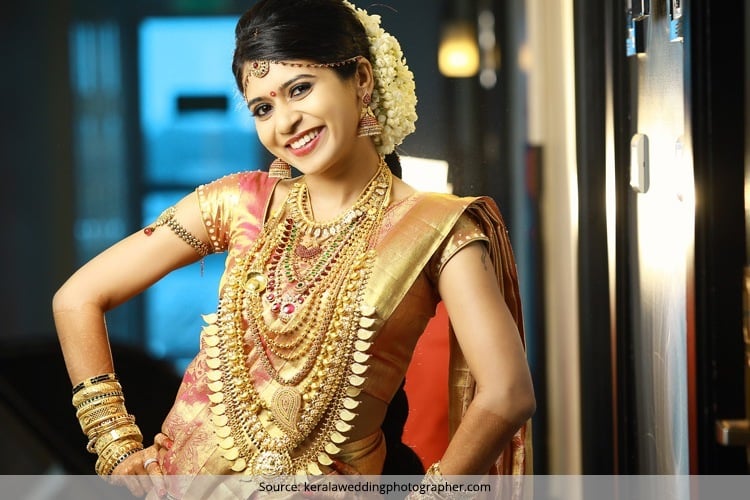 Kerala is known for so many splendid things that one would lose count. There are beautiful beaches, backwaters, kanjeevaram silk sarees, set mundu, lungi, acting skills, superstars and culinary delights. Amidst all this, how can you forget the gold that is worn by the Malayali brides and Kerala women?
[Also Read: Names Of Different Types Of Sarees]
The tradition of wearing Kerala jewellery designs is as evergreen as the bride. If there are traditional kerala jewellery designs in heavy gold, there is diamond jewellery too for the Malayali Manga.
Purity and untold craftsmanship is what you will find in traditional Kerala jewellery designs. Let's get to know more about this jewellery art.
Traditional Kerala Jewellery Designs – Popular Kerala Ornaments
Tradition, diversity and elegance are what you will find in untold measure in Kerala jewellery patterns. Some of the Kerala jewelled masterpieces include Payyannur Pavithra Mothiram (ring), gold necklaces namely Manonmani, Ilakkathali, Poothali and others. Ear studs such as Jimikki, Kannuneerthulli, Thoda etc. and Bangles like Kappu, stones, pearl and enamel painted bracelets all add upto the charm of traditional kerala jewellery designs.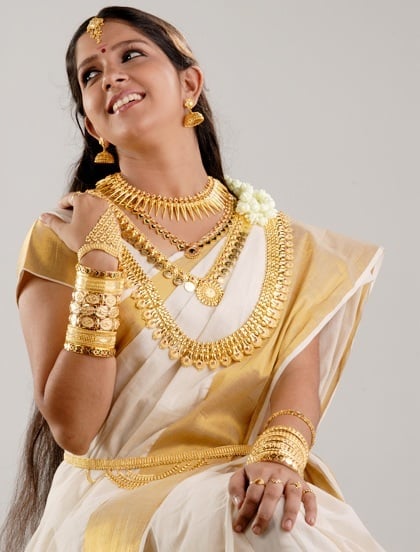 'Aranjanam' is the ornament worn around the waist which is usually a thin chain. However, Muslim women wear a 'belt' over their dress called Odyanam which is broad and intricately designed.
Now scroll down to see the stunning appeal of Kerala jewellery patterns and Kerala pattern ornaments. "Am loving it" is what you will say till the last word in this article.
1. Mulla Mottu Necklace
When you see a series of old petals running across the necklace, you can safely call it the "Jasmine buds" necklace or the Mulla Mottu necklace. This traditional kerala jewellery designs comes in two combinations – plain gold over and a combination of gold with studded gemstones.
[Also Read: Traditional Kannada Jewellery]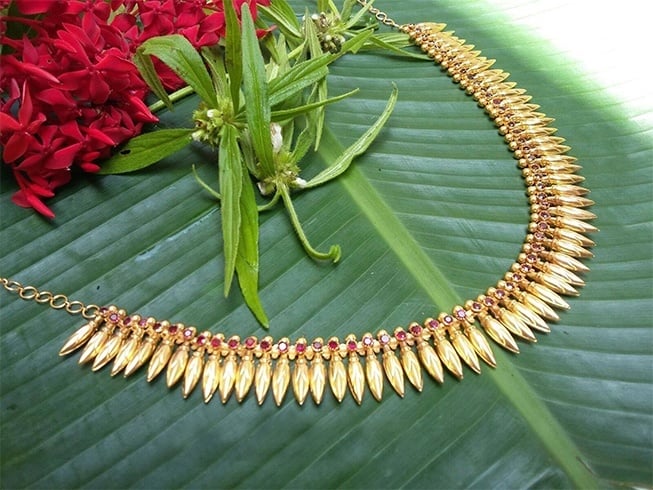 2. Manga Mala Necklace
Treat your eyes to this visual delight in gold that has small paisley shaped mango-shaped pendants woven in necklace form. The Manga Necklace is the most common jewelry design of Kerala that stands out for its traditional heritage superimposed with trendy and eye catching looks.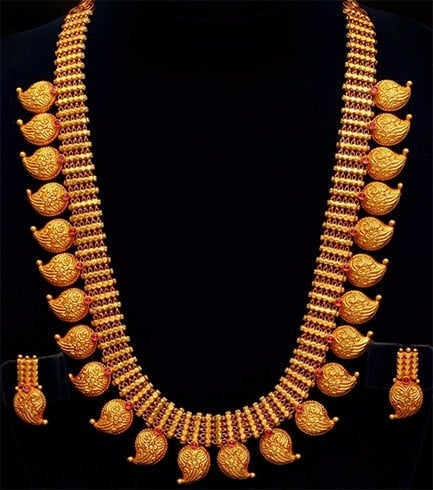 3. Kasu Mala
In Kasu Mala Kerala jewellery patterns, you can expect a whole lot of gold coins assembled together. 'Kasu' stands for coins and 'Mala' means necklace.
[Also Read: Glass Bead Jewellery]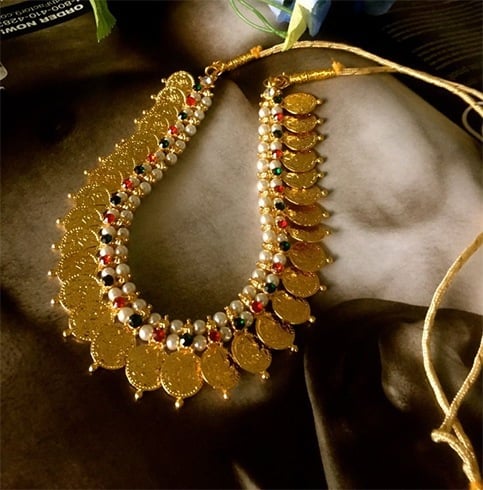 4. Lakshmi Mala
As the name suggests, this Kerala pattern ornaments has a number of coins strung together with Goddess Lakshmi, the symbol of wealth and prosperity, encrypted on each coin.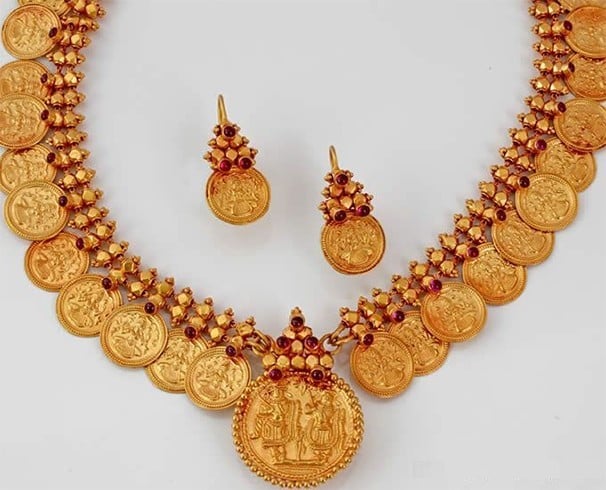 5. Palakka Mala
This 'leaf' necklace with mango shaped emeralds is typically green in colour. A combination of emerald and ruby further makes Palakka Mala an enchanting piece of Kerala jewellery. This Kerala jewellery patterns has come a long way from its traditional form.
[Also Read: Traditional Maharashtrian Jewellery Names]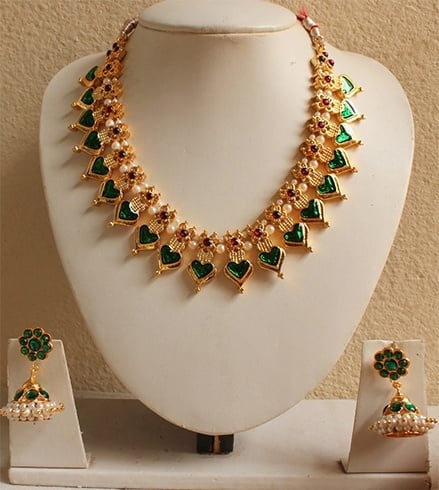 6. Nagapada Thaali
This Kerala pattern ornaments is similar to Palakka Mali. The only difference lies in the shape of the pendants. Nagapada Thaali has small sized pendants that can.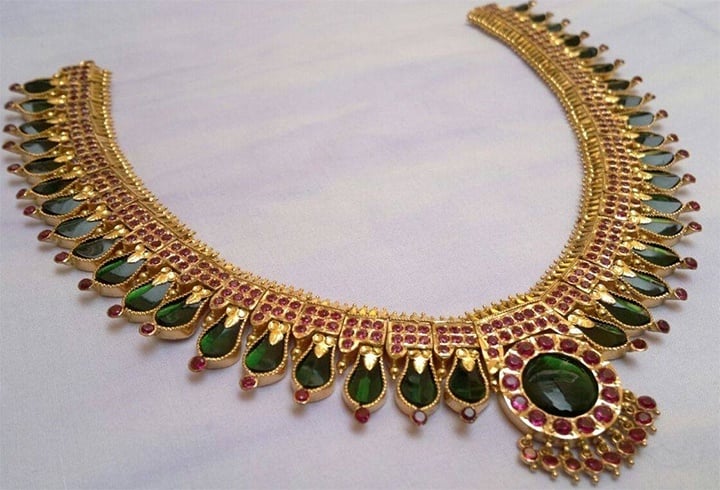 7. Pathakam
A pendant in chain form, Pathakam is yet another fantastic rendition of Kerala jewellery that is either made in pure gold or studded with stones.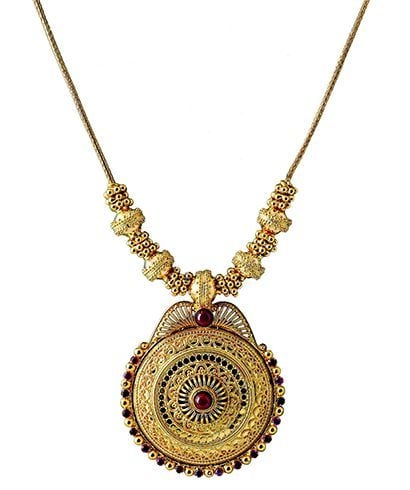 8. Poothali
This necklace is inspired by nature. Intricate flowers and leaves greet you in this 22K Poothali necklace. The small thaalis that dangle from each piece add a glorious touch to the wearer.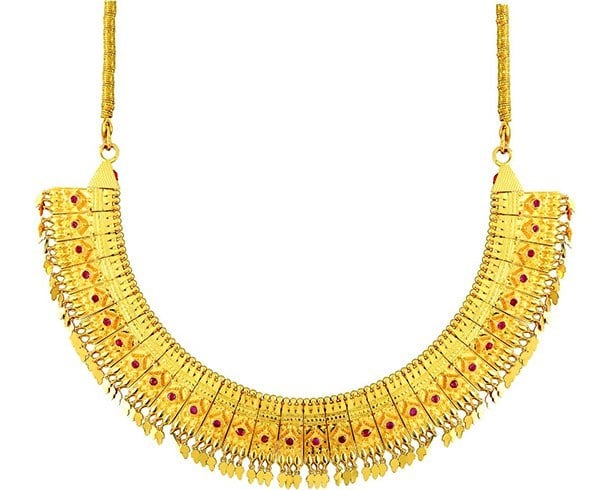 [sc:mediad]
9. Karimani Maala
This neck ornament is similar to mangalsutra and has gold and black beads.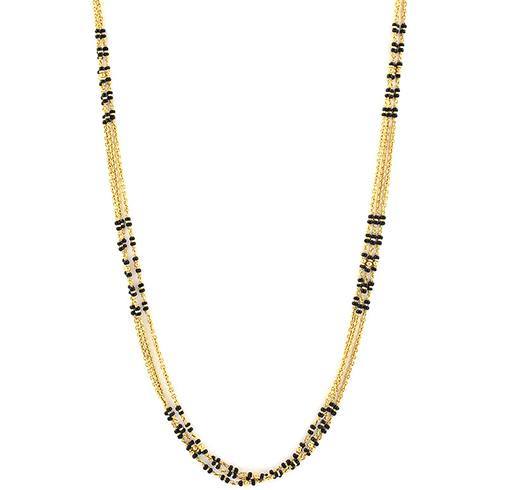 10. Kolusu
Typicallly called Anklet, a 'Kolusu' is a Payal worn by girls and women on weddings and festive occasions. A kolusu makes a pleasant sound when the girl or the bride moves around. Traditionally, it is made of silver but it is also available in gold.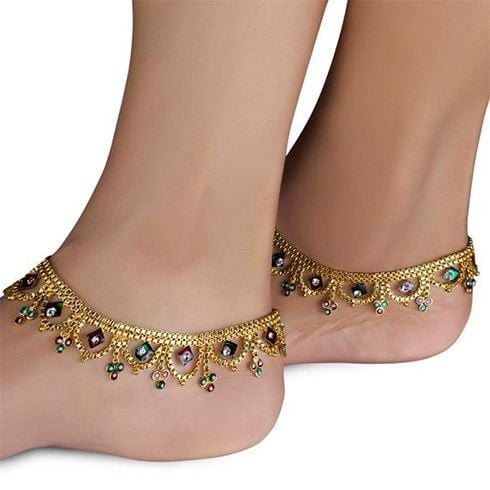 11. Jhimkis
Welcome to bell-shaped designer earrings. This Kerala jewellery patterns worn by the bride in Kerala is seen as a part of temple jewellery. While one particular design of a jhimki is all about ear studs in palakka (leaf), another type of jhimki is a gold-plated earring that has small dangling bells.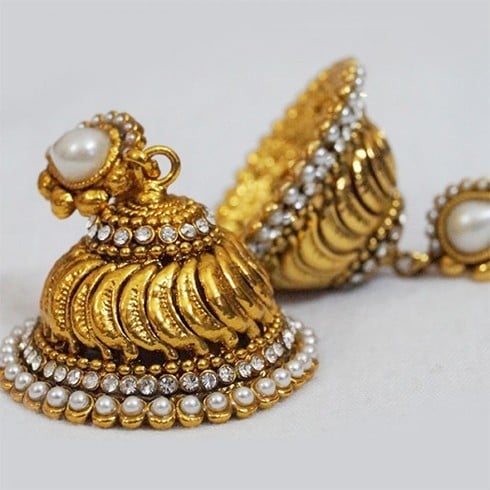 The Mesmerising Art Of Kerala Gold
Most women in Kerala wear gold ornaments today irrespective of religion or caste. In fact, gold is an indispensable part of religious and social occasions like weddings.
'Thaalikettu' happens to be the main ritual in a Kerala wedding ceremony. It involves tying of the traditional nuptial thread which has 'thaali' a leaf shaped gold plate that symbolises the sacred institution of marriage.
[Also Read: Temple Jewellery Designs]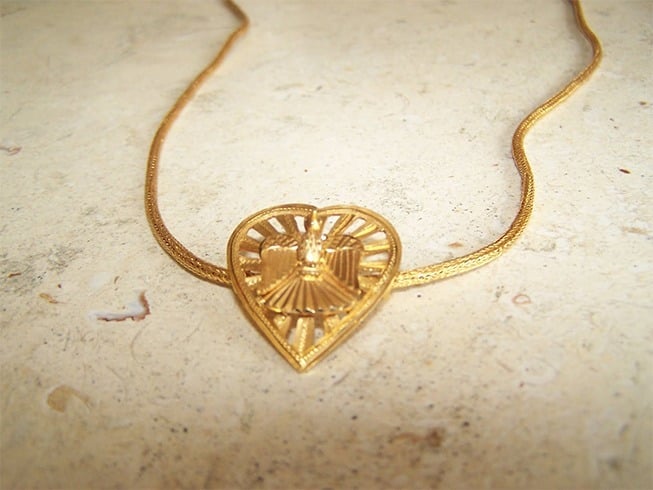 In the Christian wedding, you will find a little cross which is engraved on the 'thaali'. If you want to know the most enchanting part of the women's jewellery worn by Christian brides, it's got to be a large ring worn on the upper ear lobe.
Why leave the Muslim brides? They too have their distinctive ear rings, necklaces and awesome articles for the waist called 'Oddiyanam' (waist belt).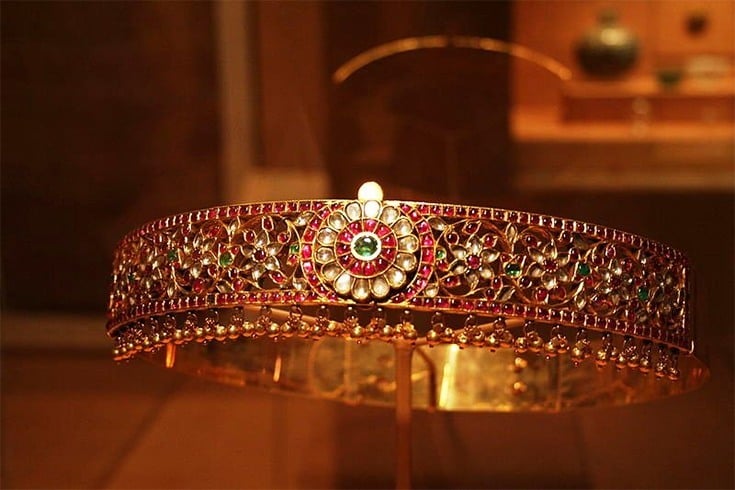 Although gold ornaments are happily made in all parts of Kerala, it is Thrissur in central Kerala that has been a shopping haven for those wanting to buy Kerala pattern ornaments. Such is the popularity of the jewel street in Thrissur that it has the maximum number of Kerala jewellery designs in a single lane.
So the next time you are planning to go to Kerala, around Christmas and New Year's Eve, drop in at the jewellery shops and boutiques and take your pick. You will certainly come back home rich with the treasured traditional elegance of Kerala jewellery patterns.