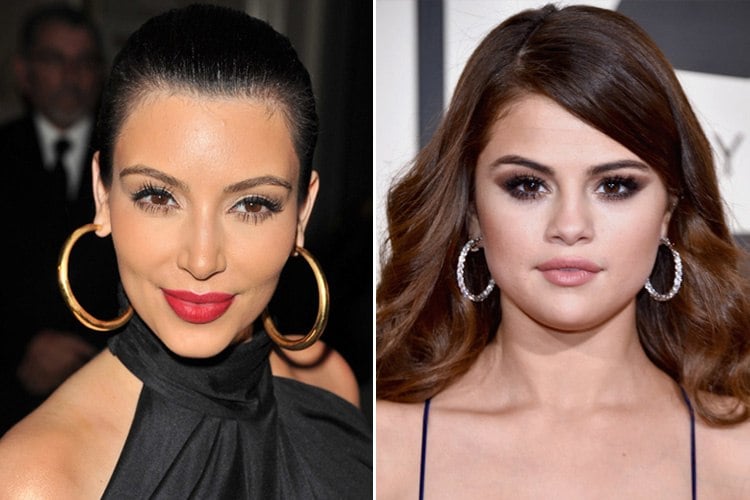 Back in the 90s, the hoop earrings were such a rage with all of us! And those of us who were into the hip hop scene, Alicia Keys, Lumidee and Ciara were rocking hoop earrings with so much élan.
[Also Read: Types of Earrings]
90's Fashion Trend
In fact, 90s fashion trend is coming back in a big way and for a lot of us; it's such a pleasant surprise. Pokémon is back in the form of the addictive Pokémon Go game and hoop earrings are here too! Most of us thought that big hoop earrings disappeared long back but if you look at fashion bloggers right now, most of them are sporting hoop earrings in so many different forms. From big ones to tiny stone-studded ones and gold hoops earrings, it's time you invest in some good ones!
Don't listen to people who say that hoop earrings are not in fashion anymore (Instagram's fashion bloggers are proof!). Hoop earrings are classic accessories that have never actually gone out of style. They were a rage in the 60s and 70s and the 90s too and they are coming back in a big way now!
[Also Read: 90s Shoes]
Just look at Katy Perry rocking this look!
In this article, we will talk about some ways you can style your hoop earrings:
Take Cues From Runway Fashion
Just like we said before, hoop earrings are making a big comeback and from Givenchy to Celine, all our haute couture designers are giving hoop earrings a chance and having them in different sizes on their runway.
You Can Team Them Up With Tubes
Tube tops are your best bet when you want to wear hoop earrings. Since you shoulder and neck is bare, hoop earrings can easily accentuate the neck and collar bones. If you are planning to wear hoop earrings which are a little fancy, skip wearing anything on your neck. It will divert the attention from your earrings. Instead focus on styling your attire with the perfect hoop earrings.
Look at how Zendaya has perfectly accessorized her beautiful flared tube top. You look fly, Zendaya!
[sc:mediad]
Glam Up a Boring Outfit
Just going out for the groceries? You can team your plain, boring tees or V-necks with gorgeous looking hoop earrings. Not only will you look sophisticated (while shopping!) but you will also enjoy wearing boring t-shirts for casual work!
The Bigger, The Better
Yes, bigger hoops are so much in fashion right now and if you want to channel your inner rap goddess, wear it like Zendaya does. She is one of those young songstresses who is frequently seen in this avatar. Subtle, big gold and silver earrings look best with casual T-shirts and yoga pants. Athleisure wear looks perfect accessorized with big hoop earrings. Try them and let us know.
[Also Read: Bollywood Earrings]
Feminine Diamond Studs
If you want to add a touch of feminism to your look, try accessorizing with diamond or stone encrusted hoops. Not only do they add an elegant touch to your attire, but they match with almost anything and everything. So you can wear them with a dress or you can even wear skirts and pants. Yes, they are something you can just wear and you are ready to go! Stylish and chic, remember the cardinal loop of wearing hoops- The bigger, the better!
Small Hoop Earrings
Yes, yes we have said it before-The Bigger, the better, but small hoop earrings can work wonders for your look too, especially if you are planning to tone down your look. If you plan to wear something on your neck, it is always better to choose small hoop earrings.
Take cues from these looks:
[Also Read: Earrings For Short Hair]
There you go- some amazing ways to stylize and wear hoop earrings. Remember, these are back with a bang!