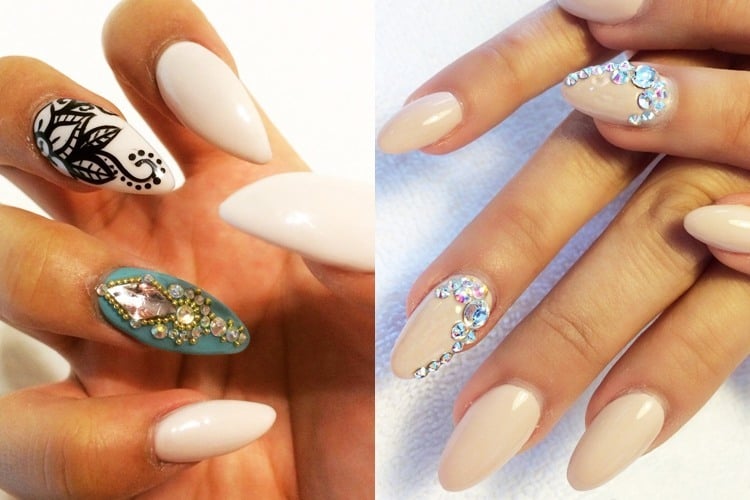 Hello Dollies. No more eating, nibbling or chewing nails. There is so much of revolution happening on nails in the form of jewels, glitter, patterns, stickers, piercings, and gel that nail art has become a new term in regular conversation.
almond nails design
But you have to be a fashion 'berserk' if you are hungry to flaunt almond nails.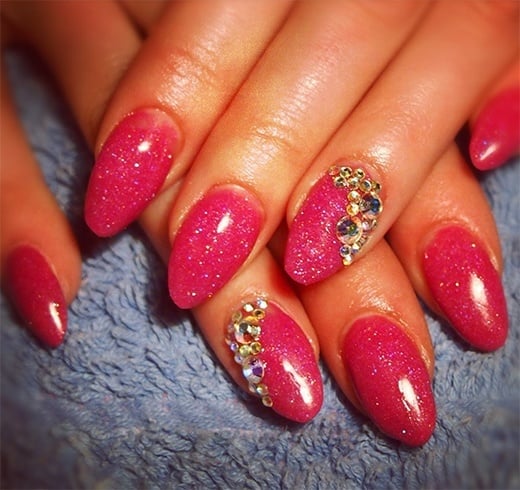 Yeah, Almond Nail Art is the nail shape on trend these days amidst fashionistas, paparazzi and runways. This new nail statement requires you to grow your nails a little longer than the usual. That's manageable knowing that almost half of the girl population likes to grow their nails (so that they can happily put the nails on their lips to win attention). The longer the nails, the more chic and camera savvy they look. So if there is any hottie thing in nails, it's Almond Nail Art. It looks classy and is more natural-looking than square or oval shaped nails.
[Also Read: Dry Skin Around Nails]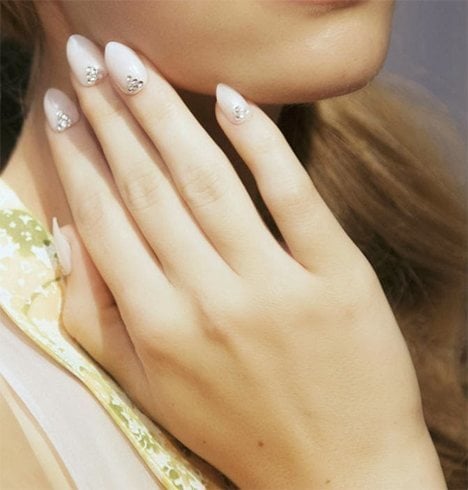 Celebs And Almond Shaped Nails
Now take for instance the Bohemian pop queen Rihanna. In her 2013 tour called "Diamonds" where she launched her debut single "Diamonds in the Sky", Rihanna put on her almond shaped nails displaying diamonds in a unique way.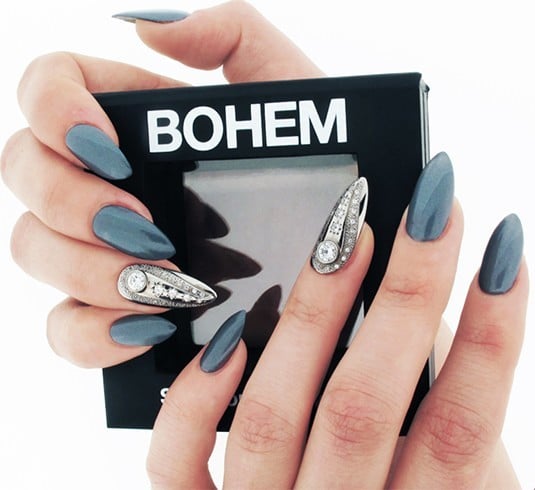 Though celebrities have put on metal nails over the years, but sporting almond nails designs was a fashion makeover which Rihanna endorsed fully giving up on her previous obsession of dagger nails which were sported by her, Lady Gaga and Kate Perry.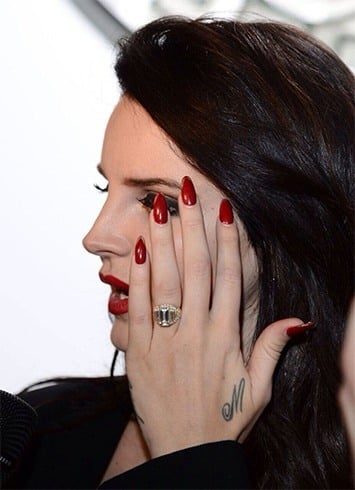 Almond Nail Art has been around as a top popular nail trends in the Spring Summer 2015, but not without mixed designs and interpretations.
[Also Read: Different Nail Art Tools And Supplies]
How To Do Almond Shaped Nails Designs
In almond nails design, the nail is filed at the sides and pointed in a soft manner at the tip. Oh, how romantic it would be putting your almond nail tips on your red pout. Such nails are never pointy and have nude polish to lend more taste and sophistication.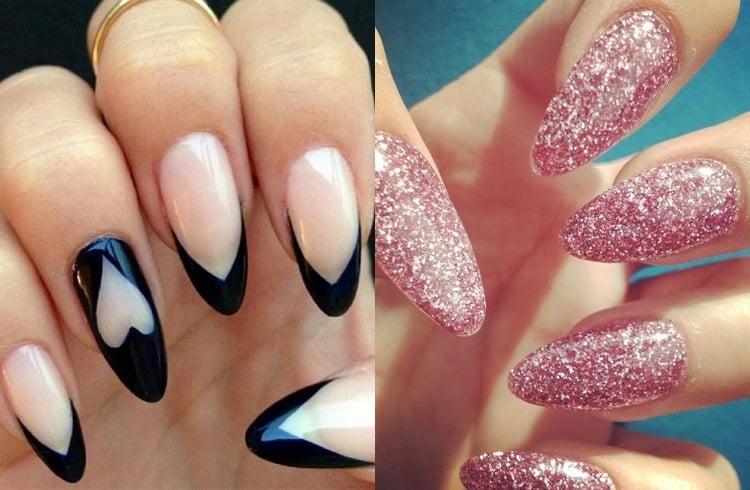 Almond nail art are a much prevalent style in Eastern Europe and Asia, particularly superstars who are constantly rocking it. Though it's not designed or meant for the casual look, but this is an exciting shape that can make your fingers look long and extended.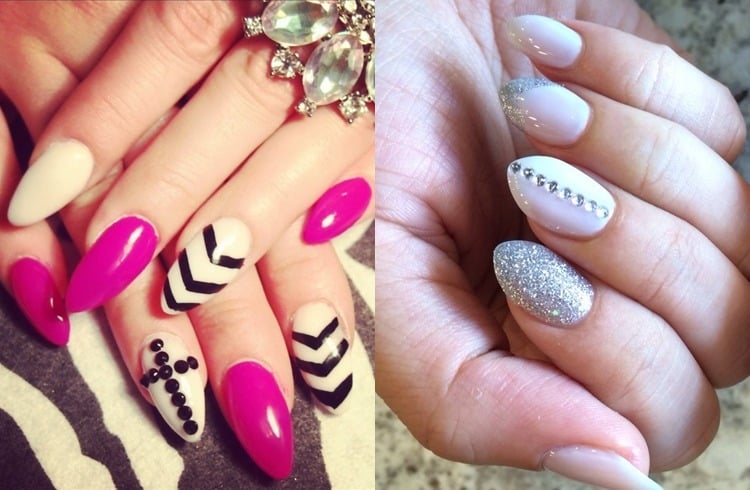 [sc:mediad]
However, almond nails design aren't that strong enough and if the nail gets damaged by any chance then you need to file the length in order to rectify the situation. Remember to file the lateral walls of your nails and taper them to a point till the time you've touched the tip.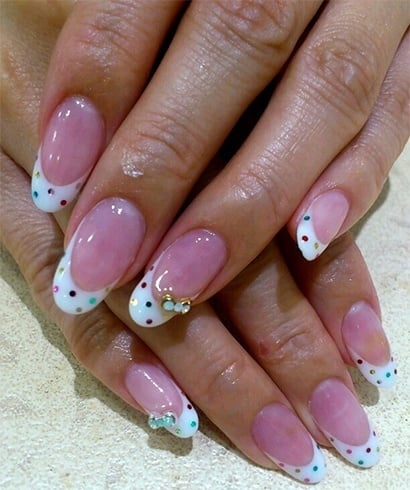 [Also Read: Wedding Nail Designs]
Almond nails are the in thing right now, and when you team it up with trendy grey-tone colours like sage, dusty rose or dusty lavender, you can't be on the wrong side.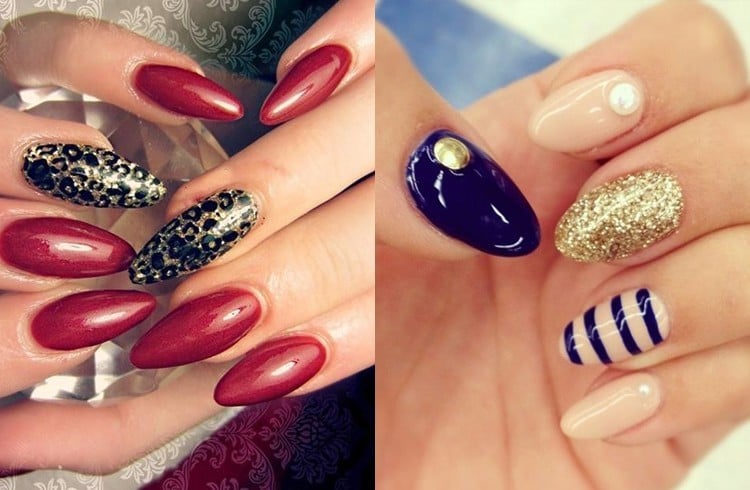 So step out of your comfort zone – the usual square or natural nails and go with almond shaped nails designs. It's easy to wear modernity mixed with elegance, extremely feminine, and is the best way to express modern nail art.
Give the almond nail tips a new definition by rocking a set of diamonds on them and you are sure to have arrived on the catwalk circuit.
Let us know which of the almond nails design made your heart flutter with joy.