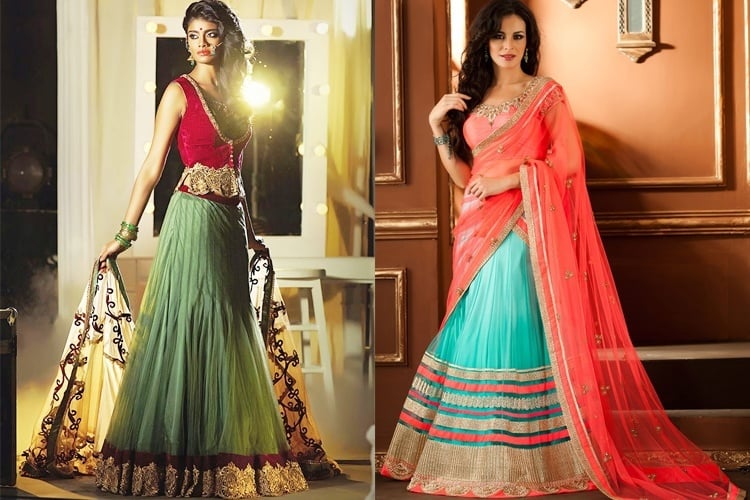 The wedding season is upon us. The brides are busy finalising the dress for the wedding and their trousseau. Soon-to-be brides are leaving no stones unturned when it comes to their wedding wear. The brides of today are not afraid to experiment with their style. With so many bridal fashion shows taking place, brides-to-be can take a cue from many designs showcased in these.
If you are looking for a design that's practical as well as hatke then we have something in store for you. One of the bridal fashion trend that you should be really trying this season is lehenga style saree.
Let's look at some lehenga half saree designs
[Also Read: Tussar Silk Saree]
For a bridal wear, a girl's natural choice is an intricate lehenga or a beautiful saree. But what if we told you could incorporate the element of both in your attire for the wedding. Presenting Lehenga saree – A trend that literally has the best of both worlds. A trend that has seen many brides of today donning it. The trend reached the zenith of its popularity when Rohit Shetty styled Deepika Padukone in beautiful Kanjiwaram lehenga style saree for Chennai Express.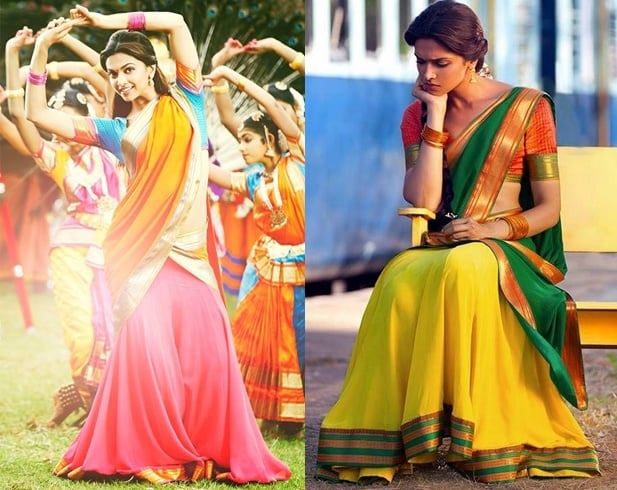 [sc:mediad]
This versatile and functional trend of today is capturing everybody's imagination. The lehenga style saree is a ready-made saree which comes with pre draped pleats and is also perfect to wear on your d-day, parties and even religious ceremonies. The great thing about a lehenga style saree is that it doesn't take half the time and effort to drape as a normal sarees do.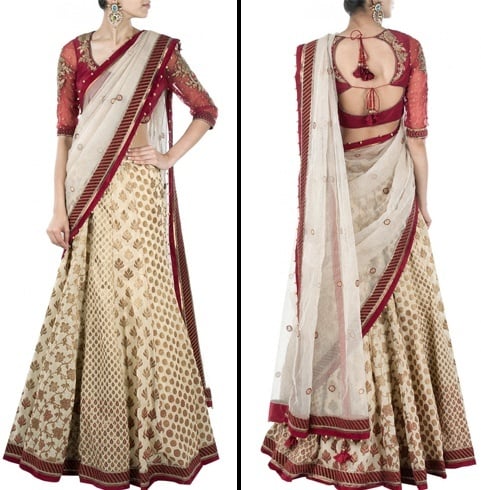 [Also Read: Different Types of Sarees]
The lehenga style saree comes with pre made pleats and the zipper at the sides to adjust to your requirement. One just needs to tuck that in and voila you are done! Half saree or a lehenga half saree design is custom-made for those who are accustomed to traditional pleated sarees. It allows the wearer an ease.
Down south, Lehenga style saree is popularly known as Langavoni or Davoni. This garment is an easy transition between pavadai worn by children to a saree worn by an adult. Here, a lehenga and blouse is worn with a dupatta to resemble a saree.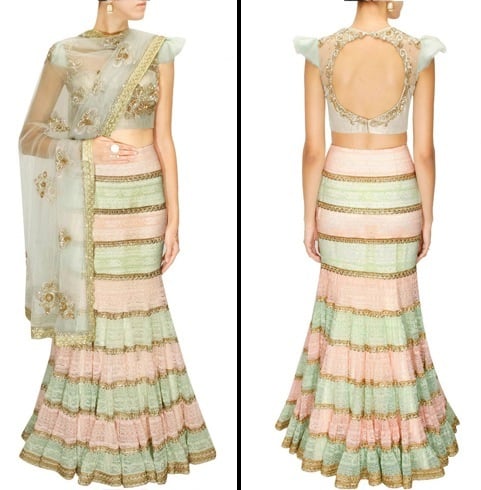 A traditional south Indian half saree has three pieces in the garment – lehenga, choli and duppata. It is usually made of chiffon and cotton but for special occasions, south Indian women don a silk or a kanjeevaram silk lehenga saree.
[Also Read: Designer Kanchipuram Saree]
The skirt is usually flared while the blouse is short just like the worn with a saree. The chunni is worn like a pallu in a saree.
The half lehenga saree has made its presence felt even on the runways. Some of the brightest and the biggest name in the bridal fashion have included lehenga saree design in their collection. The couturiers have included lehenga style saree for wedding in their collection. The designs showcased by the designers are unique often incorporating contemporary and elegant designs.
This new lehenga half saree designs have inspired the creation of other modernised style such as Saree gown. There is ample scope to experiment in this trend. Give an edgy makeover to your lehenga saree by wearing ponchos or a jacket in place traditional blouse or opting in the metallic shades.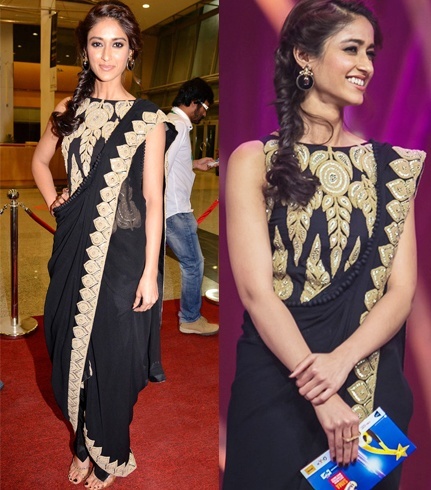 One has the option of making it stand out with mirror or zardozi work . If you are a bridesmaid, opt for a quirky lehenga saree in electric Pink, Orange, Red, Purple and Yellow.
[Also Read: How To Wear Lehenga To Look Slim]
Lehenga saree is a refreshing take on the traditional wear by taking the classing concepts and adding a new modernised cuts and style. So this season, sport this dress which is a melange of both feasibility and tradition.