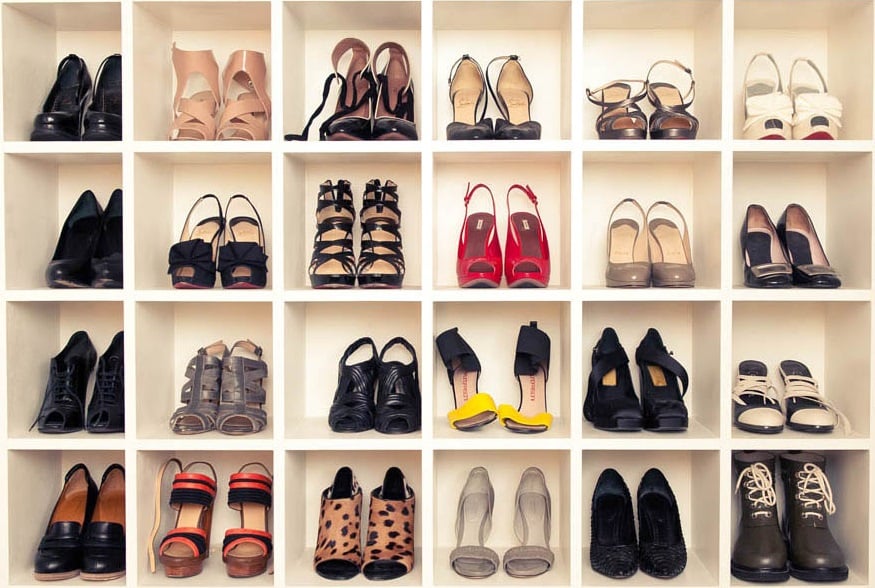 Whenever an opulent woman gets out of her high end car, our eyes automatically get dragged to her shoes. It's an obvious gesture, as we are all aware how much wealthy ladies spend on world's most luxury's shoes and still they're never done with it.
If you watch US and Canada's reality TV shows, say The Real Housewives of Beverly Hills then you would get to see their closets (bigger than many people's bedrooms) full of world's most expensive shoes.
While it's pretty tough to do a closet raid on these women to check out their affluence at large; let's have a look at the 10 most expensive women shoe brands in the world. Read on to find out how some people in the world afford to have hundreds of these pricey foot wears!
#10 Gucci
Price range – $600-800 onwards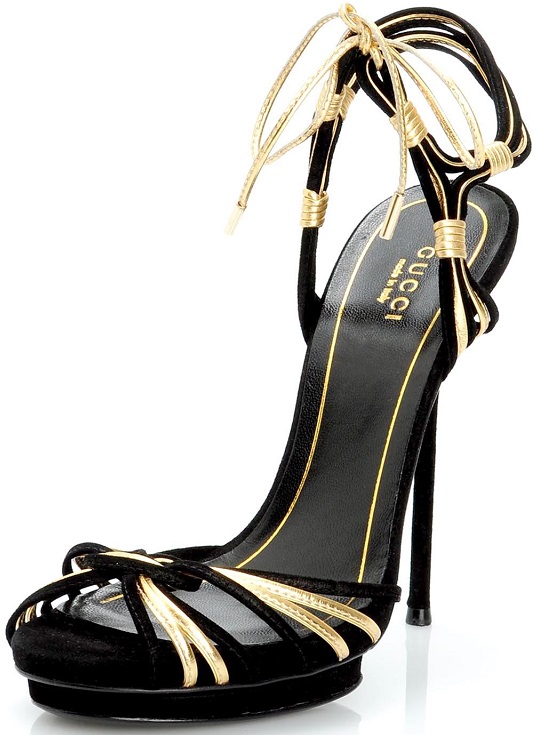 Gucci is an Italian luxury brand based in Florence. It is mostly popular worldwide for its luxe leather bags. While you'll find an array of Guuci's stores at Rodeo Drive in Beverly Hills, they are also present widely all over the world. As they say a pair of Gucci shoes is una buona scelta (a good choice). The price of Gucci shoes is just a range if you're interested in splurging for some luxury.
#9 Miu Miu
Price range – $500 onwards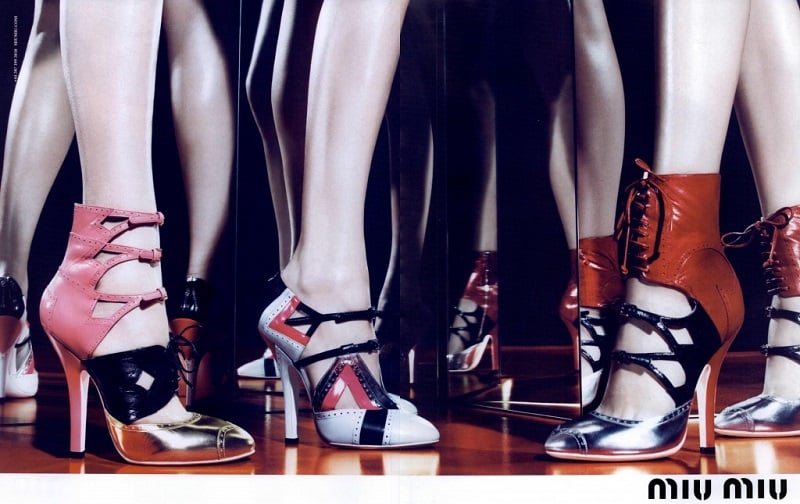 If you see any high profile socialite strolling around in a pair of pink suede gold metallic ankle boots then they are Miu Miu. You will find a lavish store of Miu Miu just three stores down from Gucci at Rodeo Drive in Beverly Hills. This brand is a sister branch of Prada fashion house and was established in 1993.
It is headed by Miuccia Prada, the youngest granddaughter of Mario Prada and the brand's name is taken from her name. At a similar price point to Gucci, Miu Miu has a quite eclectic style befitting the Prada's aura. The brand has an elite list of clientele from Maggie Gyllenhaal to Kirsten Dunst.
#8 Stuart Weitzman
Price range – $600 onwards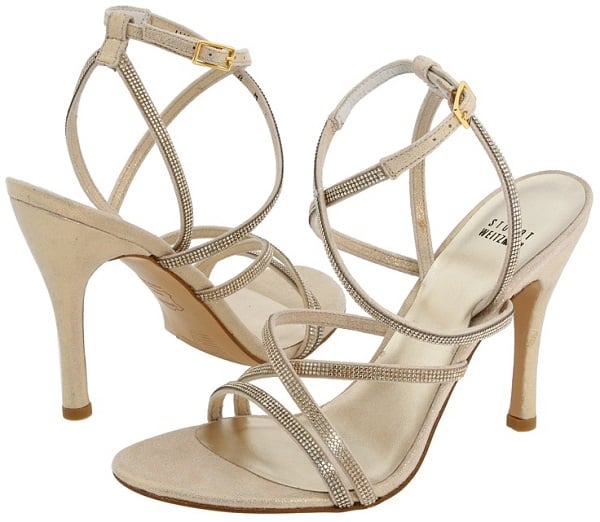 This brand is familiar at our blog. If you're following our blog then you must have read our post on Top 10 World's Most Expensive Shoes.
We had mentioned that Stuart Weitzman is an iconic high-end shoe designer, who is worldwide famous for his luxury designs and sumptuous style in footwear. Although the company was founded in Massachusetts, it now manufactures in Spain as well.
He uses his trademark unique materials such as cork, vinyl, lucite, wallpaper, platinum threads, diamonds and 24-karat gold, thereby earning a great deal of attention from elite class and global following. Having designed footwear for celebs and Oscar red carpet runways, Weitzman is famous for creating some of the world's most expensive shoes – 8 out of top 10 of course.
#7 Brian Atwood
Price range – $600 onwards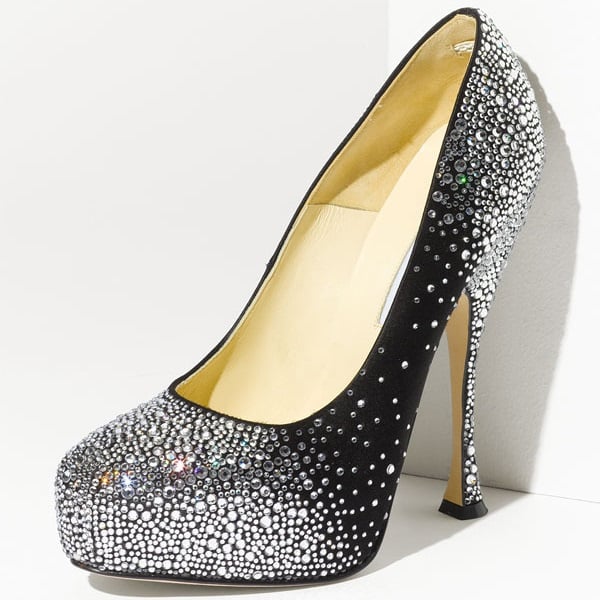 Based in Chicago, Brian's love affair with fashion began at an early age. After studying clothing design at FIT, he entered the modeling world until in 1996 he was hired by Gianni Versace in Milan. After working with Versace, Brian then launched his eponymous label in 2001.
Not surprisingly, Brian Atwood shoes have become a hit with fashion editors and top boutiques around the world. In 2003, the designer's talent was recognized by the CFDA, who awarded him the Swarovski's Perry Ellis Award for Accessory Design.
Brian Atwood has a flagship store on Madison Avenue, one block from Central Park near Midtown Manhattan. Even some of these pairs are available at Nordstrom. Like many top luxury brands, these shows are carefully manufactured in Italy before being exported to the United States and elsewhere.
#6 Alexander McQueen
Price range – $600 onwards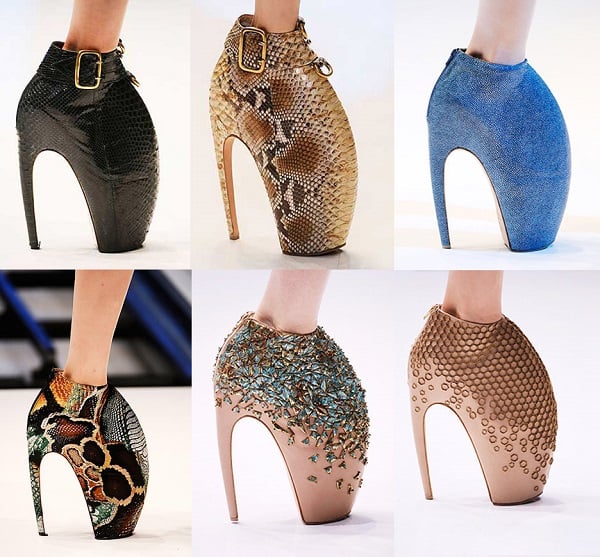 Only if you have the heart of Lady Gaga, you can get into McQueen's shoes! His creations have always defined bold in the most extreme way with a tint of mystery in them. Eschewing chic Rodeo Drive for still-trendy Melrose, Alexander McQueen shoes are impossibly preposterous. His shoes are hugely inspired from 16th century foot wears.
[sc:mediad]
While some consider his shoes to be weird, others like Lady Gaga take them as strong style statement. And how could we overlook his association with Aimee Mullins.
In 1998 a model that had no legs below her knees stepped onto the Alexander McQueen catwalk. Incredibly no one noticed, because the specially crafted beautiful carved ash wood boots she was wearing were designed to work in perfect harmony with her body.
This was for the first time any designer had sent down a physically challenged model on the runway. Read here about Aimme, an inspiration to billions.
While he passed away in 2010, his company lives on and McQueen's imprint remains.
#5 Walter Steiger
Price range – $500 onwards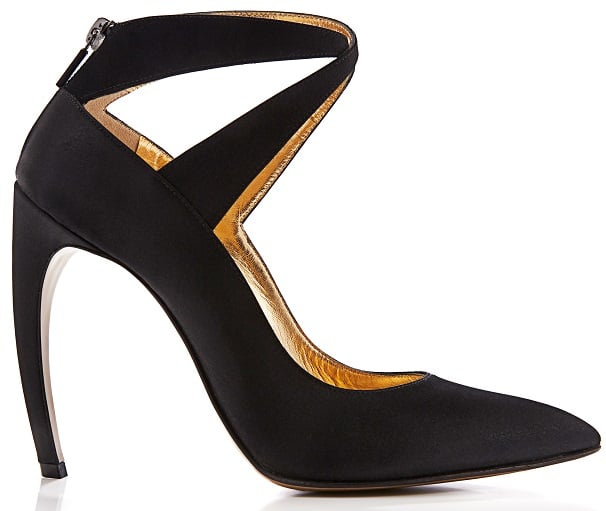 Born in Geneva, Switzerland, Walter Steiger is mostly popular for his unique and innovative designs. He opened his first boutique in Paris rue de Tournon in 1974 and since then continue to be considered among the luxury shoe brands in the world. The brand's shoes can never go unnoticed. Even though they are not exaggerated as McQueen's, but their unique arch-shaped bend heels can instantly identify the brand. The curvy heels are Walter's specialty, a shape which is usually difficult to nail in a shoe.
[Also Read: Comfortable Shoes for Work]
#4 Christian Louboutin
Price range – $300 – $3,095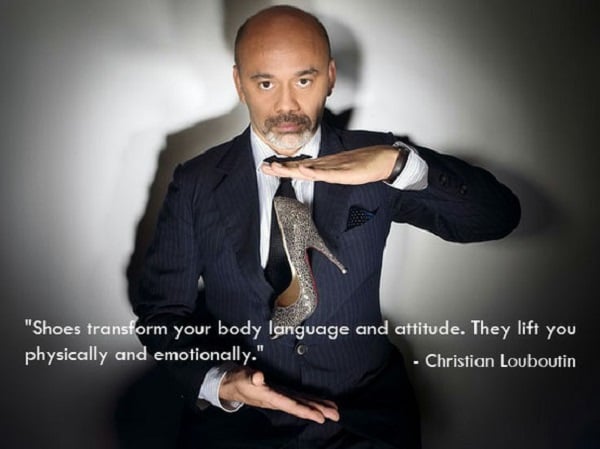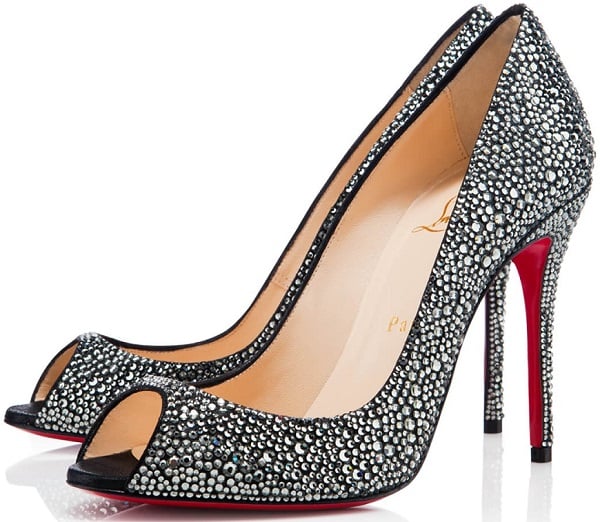 Christian Louboutin is one of the most favorite brands among shoe lovers next to Jimmy Choo. Known for their signature red heels and towering heels; these shoes are among the most sought after in the world. The demand for red soles grew so high that the brand had to dedicate an entire division to finding knockoffs. The most expensive of Christian Louboutin's 2013 collection was Sexy Strass which you can still purchase at Barneys New York for $3,095.
#3 Jimmy Choo
Price range – $400 onwards
Yes, Jimmy Choo are arguably the most sought after and adorable shoes in the world. If you have seen the movie, In Her Shoes, you would see a closet full of Jimmy Choo. For shoe lovers, this brand is their lifeline and even a collection of hundred pairs makes no sense without Jimmy Choo. Jimmy Choo brand shoes are a favorite of Hollywood's elite, and frequently are the shoes of choice for walking down the Red Carpet in style.
Most Jimmy Choos range in price from the upper hundreds, to a couple of thousand. The most expensive of Jimmy Choos "iconic" 2011 collection sold for $3,785. Having been in the market since the 1980s, this is one of the footwear brands that has gained a huge cult following.
#2 Manolo Blahnik
Price range – $945 onwards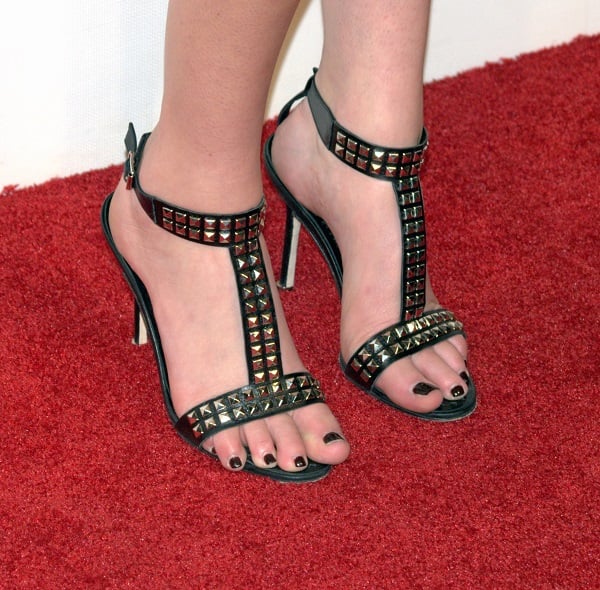 In 1970, Blahnik had a chance to meet Diana Vreeland, the editor-in-chief of U.S Vogue, while he was travelling in New York. He showed his portfolio of fashions and set design to Vreeland, and then she looked him straight in the eye and said, "Young man, do things, do accessories, do shoes." And this is how the great shoe designer was born.
When the mainstream shoe styling was still dominated by clumpy platforms in the 1970s, he revived the sleek stiletto heel, which has since become a classic. Surprisingly, this legendary shoe designer hates wedges and believes in the power of heels and the sex appeal they convey.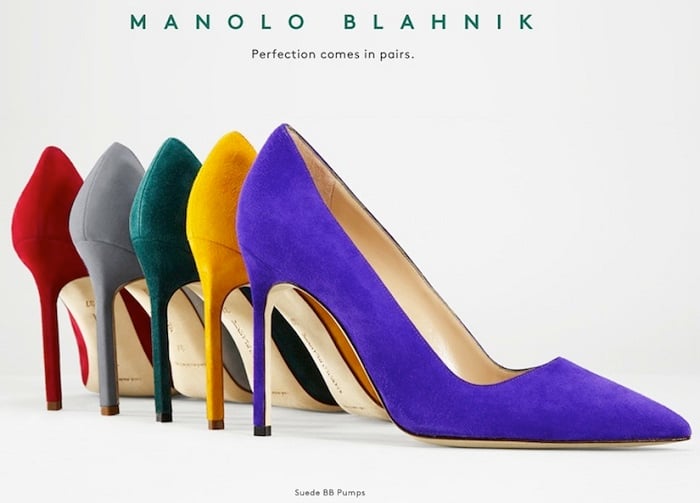 Back in 70's, when platform shoes and boots were all the rage, and few were wearing heels, he revived the craze for high-fashion stilettos. He always keeps every one of his designs: 25,000 shoes are arranged in date order in paneled cupboards that fill up two adjoining houses in a Georgian terrace in Bath. And now, he still keeps designing.
One of the major reasons why this brand is so expensive is because of the material they use in their shoes. Some of the brand's most expensive shoes are made from alligator's skin and are called Blixa alligator. These shoes can be purchased at Barneys New York for $4,600.
The Classic Manolo Blahnik's Stiletto Heels:
BB Pump
Hangisi Pump
Swan Pump
Campari Pump
Chaos Sandal
#1 Louis Vuitton
Price range – $870-$10,000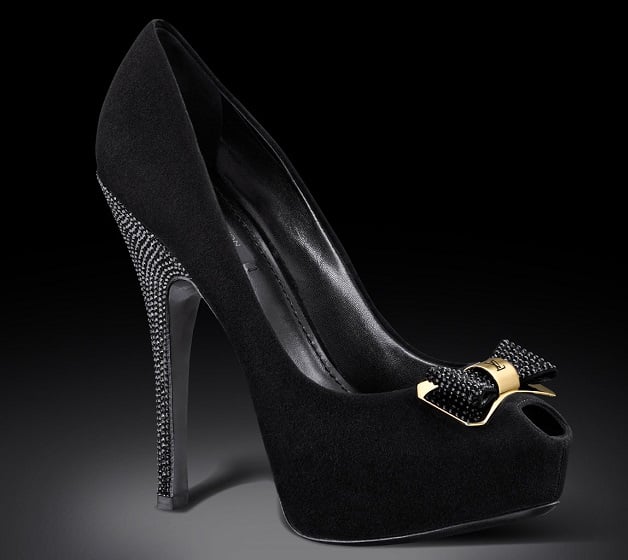 The most luxury brand in the world, Louis Vuitton not only dominates the world of bags, but the world of shoes as well. They are admired by fashion devotees particularly for their Famous for shoes, purses, and luggage Louis Vuitton is a household name in the households of the elite. Around 160 years old, this brand is still considered as the Most Valuable Luxury Brand till date. The most expensive Louis Vuitton shoes to ever sell were, in fact men's shoes. Manhattan Richelieu Men's Shoes, released in 2010, are the most expensive shoes on earth at $10,000.
[Also Read: Most Expensive Jewelry ]