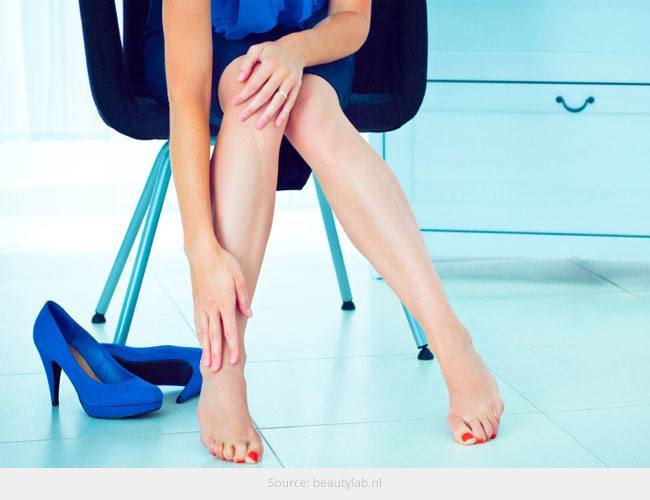 It is rightly said, a woman's shoes say a lot about her – who she is, what she is like, and what she does with her life. Woman are lucky as they have a variety of options like different colours and styles to choose from.
Selecting the type of shoes to wear to the office can be a little tricky. There are two factors to keep in mind – comfort and style, and none of them should be compromised. Here's a guide to help you decide what to wear to work – picking office shoes that you need inside your work closet, to make sure you're always one step ahead.
Comfortable Shoes for Work
GUIDE TO SELECT COMFORTABLE SHOES FOR WORK
Starting from the type of shoes, closed-toe footwear is the most preferred one as it effortlessly goes with every type of formal dress code. A pair of closed-toe shoes is one of the best types of footwear for women to add to their work wardrobe. Nevertheless, latest transformation in trends have introduced many different types of shoes that are work appropriate and strictly depends on the type of office you work at, such as corporate office, business-casual office or creative office.
[Also Read: Most Expensive Shoes in the World]
OPEN-TOE SHOES FOR WORK
Open-toe shoes should be avoided if you are working in corporate offices. You can wear it to business-casual office but the more covered up, the better. Also, avoid backless footwear that makes flapping noises when you walk. If you are working in a creative office, go ahead with straps and all.
KITTEN HEEL SHOES FOR WORK
Kitten heel is a short, sleek and curvy heel. It is usually around 1.75 inches to 2 inches. It was Audrey Hepburn who made kitten heels fashionable in the 50s. With the revival of retro trend, the kitten heels are back in fashion. The heel is manageable and the shoe looks formal enough, thus making it great office wear shoes for ladies. Also, they go well with almost every work attire. But, if you have a long day ahead, avoid wearing it as it is not very comfortable to walk in for long hours. Kitten heels go best with pencil skirts and knee-length dresses.
SLINGBACKS
Footwear with slingbacks is another option to wear to work. It is a type of shoe that is backless and is characterized by a strap that crosses behind the heel or ankle. A slingback is distinguishable from an ankle-strap, as the latter is a strap that completely encircles the ankle. With the back strap footwear, a part of the feet are shown, while the front portion is covered. Also, this show type best complements the Indian wear – which is what most women wear to work. So, pair it with your saris or salwar kurtas. It's also a good shoe for casual Friday dressing.
BLOCK HEEL PUMP
Block heel pump is the ideal work shoe that goes with everything. Pair it up with pants, work suit, skirts and even saris. However, it can't be called a Friday dressing shoe as it is difficult to wear it casually. Go for the 2-inch heel, more than that, it gets uncomfortable. Choose solid colour like black, brown etc for such type of shoes. Pick a pump with an interesting element such as a fancy bow as an embellishment.
STILETTOS
Yes, stilettos are the best way for asserting power. Although, they are not for the workplace, but if you adore the high heels, go for a conservative black one and pair them with pants that cover them – like the bell bottoms. But, if you have a long work day ahead, avoid wearing it.
[Also Read: Unique Stilettos You Never Knew Existed]
CLOGS
For casual Friday dress codes, clogs are the comfy shoes for work. Experiment with different colours and prints but remember to keep the heel low. If you are working in some business-casual or creative office, wear them with casual pants or denim. It's not an ideal shoe to pair up with suit or sari for work. Best way to pair it up is with a neutral palette and no print outfit. Let the shoe be the loudest thing about your outfit.
WEDGES
A work wedge should be more covered. The material of the wedge says a lot about whether it is work appropriate — cork, espadrille or wood. A simple solid coloured, suede pumps with wedge heels are perfect to wear to work. Pair it up with pants or knee-length pencil skirts. For Friday dressing, one can go for printed wedges too, but again it depends on the working atmosphere of your office.
[sc:mediad]
FLATS
Flats can also be described as 'anything goes' shoe. You don't have to wear high heels all the time, flats can look as stylish. The best kind of flats to wear to work is pointy-toe flat that looks as elegant as heels, minus the pain sole. A ballerina and moccasin flat looks appealing and is very comfortable for everyday wear. As stated, flats goes with almost everything- skirts, suits, dresses, denim….and so on. However, avoid pairing it with a sari.
You all would agree that these are the most comfortable shoes for work, rather, most comfortable footwear for work.
FOOTWEAR TO AVOID FOR WORK PLACE
Sneakers
While a pair of Converse might show your casual or artsy side, and a pair of trainers may be the most comfortable choice, but it makes an impression of laid-back and unconcerned attitude. Avoid wearing sneakers to work.
[Also Read:10 Makeovers for Your Sneakers]
Shimmery or Overly Embellished Shoes
Avoid wearing it to the office as it is inappropriate to be flashy. It is wise and appropriate to save the glitters, metallics, crystals, and studs for after-hours.
Extremely High Heels
Besides that they're not easy to walk in, shoes with extremely high heels can actually call for too much attention.
[Also Read: Types Of Shoes For Women]
Shoes that looks dirty and worn-out
Your shoes should be shiny or buffed; scuff and dirt-free; and should not have any visible strains, rips or tears.
Hope this article on comfortable shoes for work helps you all.