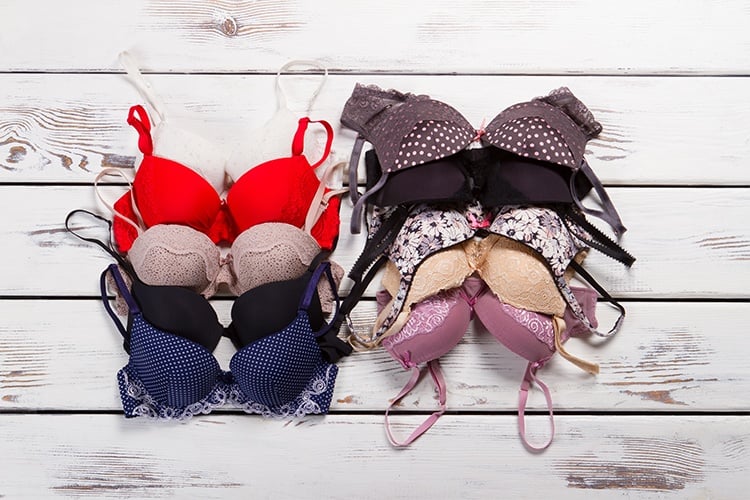 we take special care in choosing our sarees, dresses, top and every other garment we wear. But we often ignore that one essential part of our wardrobe that sticks to us more closely than any other piece of garment, and for a prolonged period of time.
[Also Read: Most Beautiful Bras, You Wouldn't Want To Cover Them Up]
You must have guessed that we are about to discuss about your inner garments and the mistakes that we all have at some point made in selecting the perfect bra for ourselves. In fact we are still making a few of these mistakes. Let's check them out and see what negative effects they have on our daily lives.
Here are some common bra mistakes.
1. Brand Fascination:
Every other day you will have a new brand making its way into the mall and everyone is talking about it. But don't switch or stick to a brand just because it's the new 'in' thing. Even the best brand might not have the bra that sits perfectly on you. Find out the brand that has the perfect fabric and cup that sits on you and be loyal to that.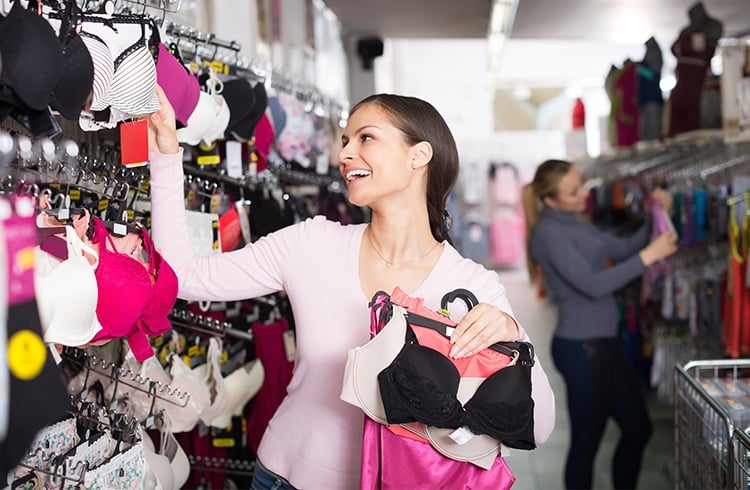 2. Not Knowing Your Size:
Wearing the right size of bra is the most important thing for your personal health. You might be inviting trouble for yourself by squeezing into a cup of a smaller size. Wearing a tighter bra will not allow you to breathe properly, triggering respiratory problems in the longer run. Again, the one that is a size or two larger than what you need, will not support your breasts. This might lead to sagginess, disfiguration, and other illness.
3. Improper Fabric:
Laces, satins, and synthetics can be glamorous for a special evening. But these fabrics might not prove to be too much of a joy for an entire day in school, college or office. For regular times, when you have to be in the bra for extended hours, you should always go for fabrics that are easier on your skin and allows your skin to breathe. Cotton is just made for this purpose. Gone are those days when cotton bras were those monotonous and boring white ones. These days you get a range of colors, cuts and prints in cotton bras. Choose the one that attract your eyes, at the same time is gentle to your skin.
[Read More: How to Wash, Dry and Store Your Bras?]
4. Know Your Shape:
This is important as not everyone has the same shape of breasts. You get round, triangle, and cone shaped bras in the market. But picking up any one that appeals to the eyes is not a good idea. Try several shapes in the trail room and buy the one that totally hugs your breasts. There should not be empty spaces left in the cup, else you know they are not the right shape for you. Secondly, if you see muscles hanging between the edge of your cup and armpit, you know this is not your correct shape either. Underwire bras are very popular these days and provide great support to the breasts. But make sure that the underwire covers the supports your busts fully and the ends of the underwire should not poke you.
5. Wrong Bra With Wrong Outfit:
Make sure your bra goes well with your outfit. Though, showing off the bra-straps is the next thing in the trend-list, it might not be the appropriate thing to do in all occasions. There is a thin line between being vulgar and being sexy and most of the people totally mess it up. You do not want to walk into a conference room with your bra strap peeing out of your blouse. Again, it is equally important to match the cup to the depth of the neckline of your outfit. If you are opting for a dress with a plunging neckline, better go for half-cup bras so that they do not show when you bend a little to pick up if you drop your wallet. Your dress has a deep back? Either go for a backless bra or one with a transparent back. Moreover, if the material of your ensemble is sheer or transparent try and match the color of your bra to your outfit.
 [sc:mediad]
6. Hanging on to Old Bras:
This one can be really tricky as the size of your breast keeps shifting as you put on or lose weight. Make a note of the changes in your weight and size of your cup. This might lead to your favorite piece becoming obsolete, but then you will have to give up on that attachment and buy a new one that fit you well. Even if the cup of your bra fits you perfectly, you will have to dismiss it given that the straps have becomes loose. Straps of the bra hold your breasts in the right position. If the straps are not tight enough they will fail to provide the support they are supposed to.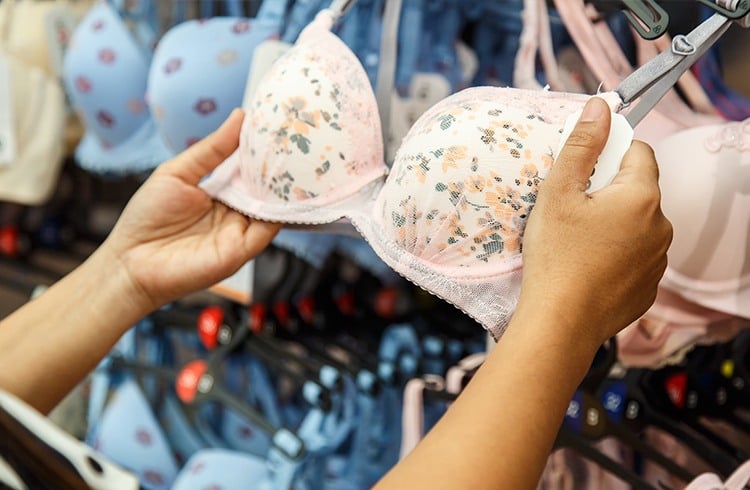 7. Avoiding Seeking Advice:
We freely consult the attendant at the store to show and suggest us on dresses, denims, and skirts but somehow become a little apprehensive in seeking help to select the right bra for us. But high time we understand that the attendant standing out there knows the product a lot better than us. If we are not able to settle whether cup 34 B or 34 c sits on us perfectly, we might as well ask for some expert advice. Settling for the wrong bra may cost us severely on a later day.
[Also Read: Seamed or Seamless Bra – Which One Should You Opt For?]
Wearing the right bra is not only a matter of style, but also influences the health of your breasts, and respiratory system. It is a great contributor in maintaining personal hygiene. Then again just selecting the right bra is not enough. Wearing a fresh inner garment every day and sanitizing them regularly is equally important as well. Hope this discussion will help you with your health and personal hygiene.