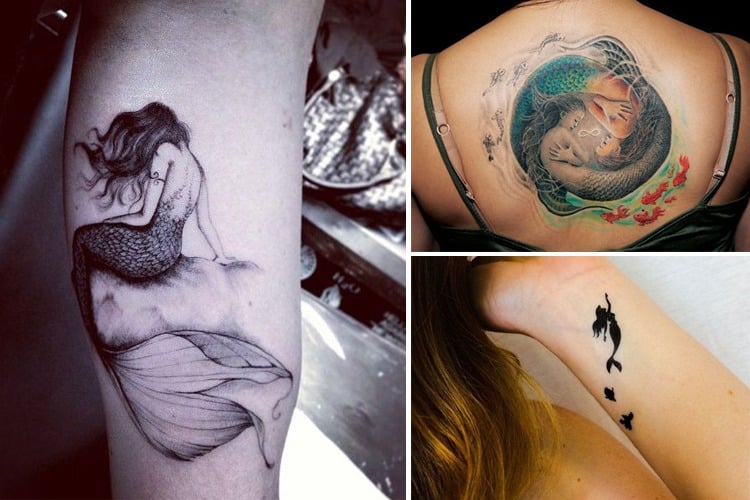 Everyone should have a lovely time playing around with fashion. This is because, fashion sets its own rules for sure, but you as a fashionista can break it. With regard to what we just said, if the next time someone tells you it is not 'womanly' to sport tattoos, please walk away. We don't need such negative talks and negative people in our lives. We fashionistas want to rule the world; we want pop of colors around and to be honest, without us, the world would be such a boring place to bask in. So here are twenty five cutest mermaid tattoos, which we want to share with you. Take a look and get one of them done!
[Also Read: Mystical Buddha Tattoos]
1. Three Cute Mermaid Tattoos
Cute mermaid tattoos are often associated with sailors; we fashionistas will break that rule and show you how women can wear cute mermaid tattoos the best. Take a look at these three beautiful specimens and get your inspiration from them.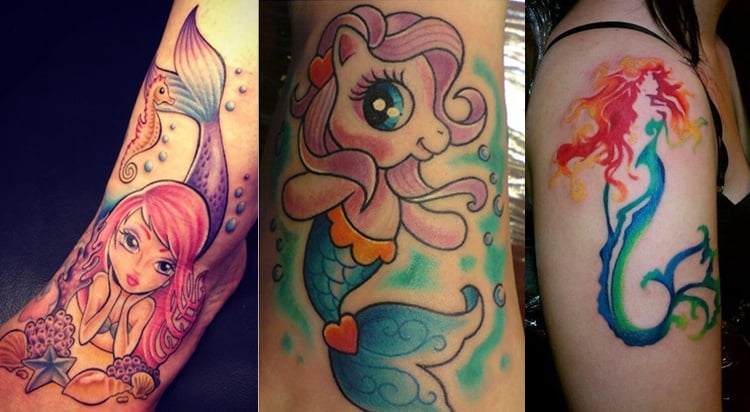 2. Three Of The Best The Little Mermaid Tattoos
Right above, we just showed you cute mermaid tattoos and wouldn't want to stop there, because we have the Little Mermaid tattoos that you can wear. It would be best for college goers to wear the cute little mermaid, owing to their persona and lifestyle; but then again, age is just a number. Here are three cutest little mermaid tattoos to sport!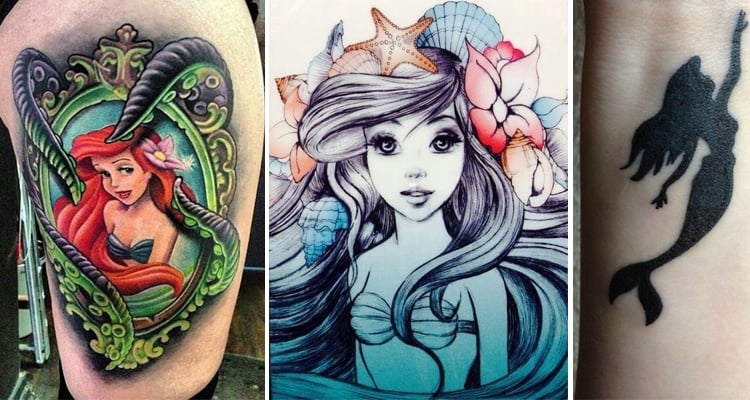 3. Three Of The Sweetest Mermaid Pisces Tattoos
For the nicest and sweetest fashionistas and divas out there, could we forget how much of sweetness you throw into the world with your sense of style and grace? The answer is NO. Hence, we would like to show you some of the sweetest mermaid Pisces tattoos that would surely take your breath away. Here are three best!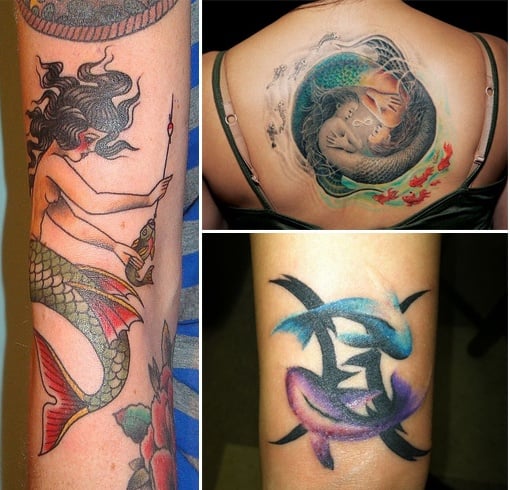 4. Three Amazing Mermaid Arm Tattoos
Don't let your arms be bare through spring, summer and autumn when the climes are warm. If you aren't going to wear accessories, you could have mermaid arm tattoos adorning the skin in more ways than one. Fashionable and cute, chic and elegant too, here are a couple of mermaid arm tattoos to deck the arms with. Take a look!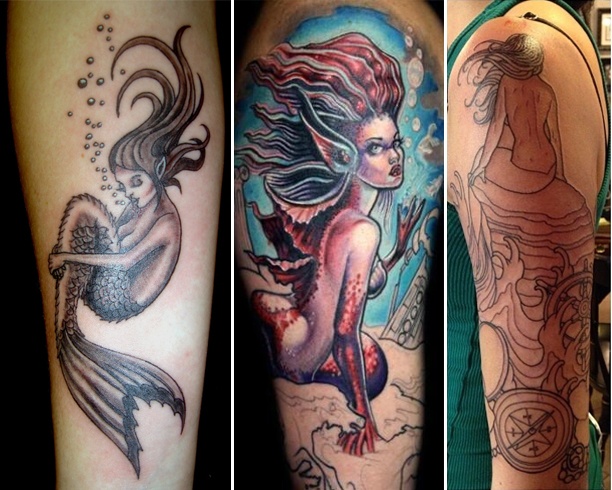 5. Three Mermaid Tattoos on Thighs
For those who wear mini-skirts, shorts, skirts, hot pants, boyfriend shorts and more, and would want to wear tattoos along with them – choose the mermaid tattoos on thighs for the same, which will enhance the fashion status quo of your personality and add more color to your lifestyle as well. Here are three beautiful mermaid tattoos on thighs from the many we love.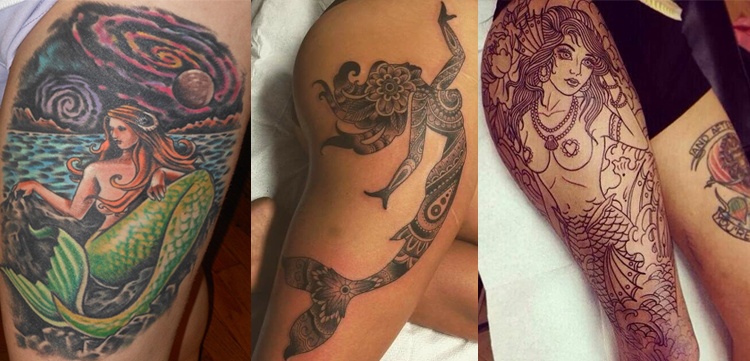 6. Three Gorgeous Vintage Mermaid Tattoos
Nothing speaks of elegance and class more than a fashion vintage or a haute retro touch; this is why we would like to show you gorgeous vintage mermaid tattoos that you could think of wearing anywhere on your body.
[sc:mediad]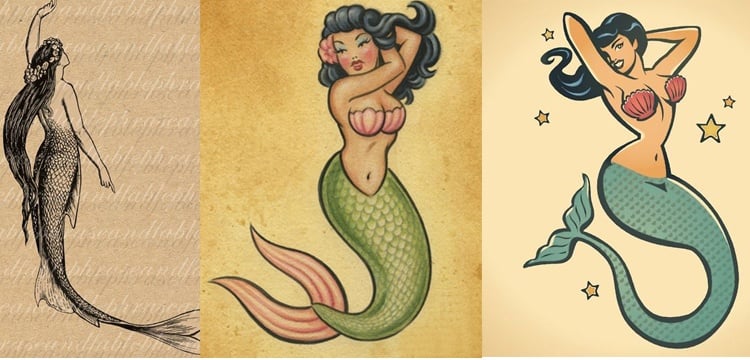 7. Three Quirky Matching Mermaid Tattoos
Should your sister or BFF want to have the same tattoo as you; sisterhood is important to maintain amongst fashionistas, and that is why we have these quirky matching mermaid tattoos to show you. Take a look!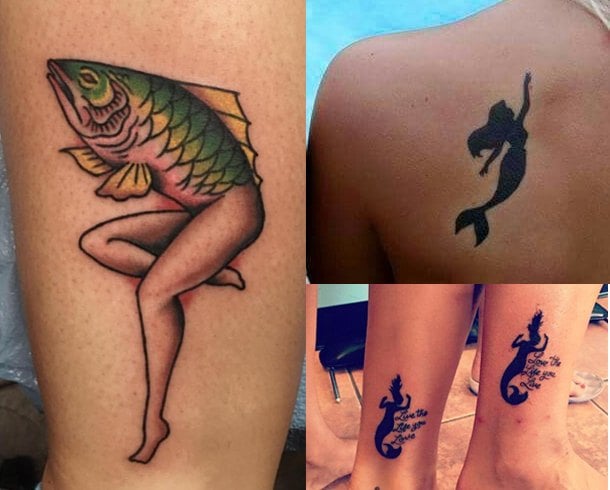 8. Check Out This Amazing Gothic Mermaid Tattoos
For the lovers of all things dark, we bring to you a touch of the erotic gothic mermaid tattoos. Tattoos that define personalities way above than the rest, but with a sense of flair and fashion too.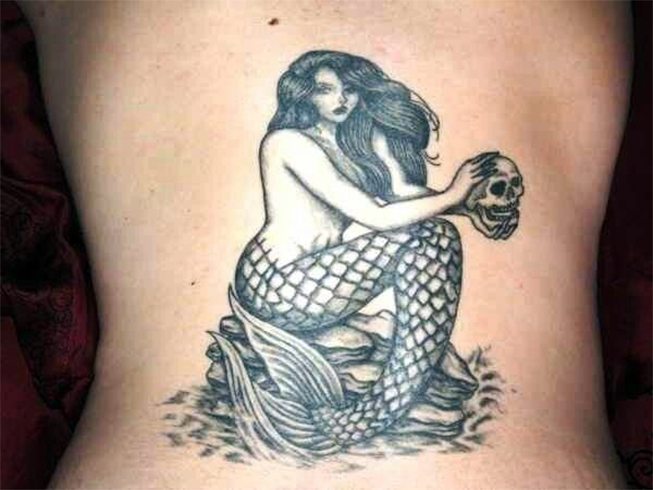 9. Two Of The Best And Most Beautiful Mermaid Tattoos
Let the midriff not be bare; here are two amazing and very pretty beautiful mermaid tattoos.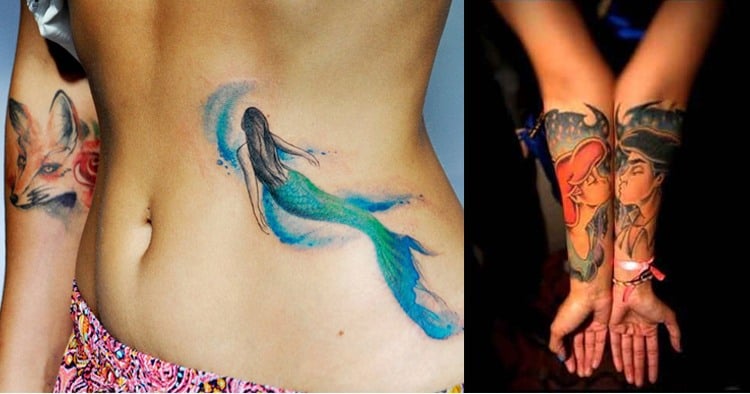 10. Here's Our Favourite And What We Think Is One Of The Best Mermaid Tattoos Seen Around!
Minimal and cute!
[Also Read: Cool And Unique Spine Tattoos]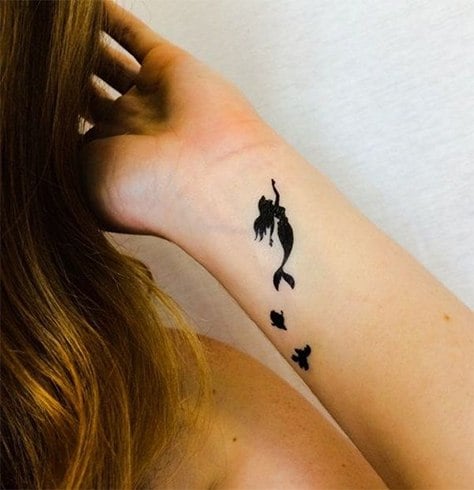 Have fun with your pretty mermaid tattoos and do share it with us!
Images Source: pinterest