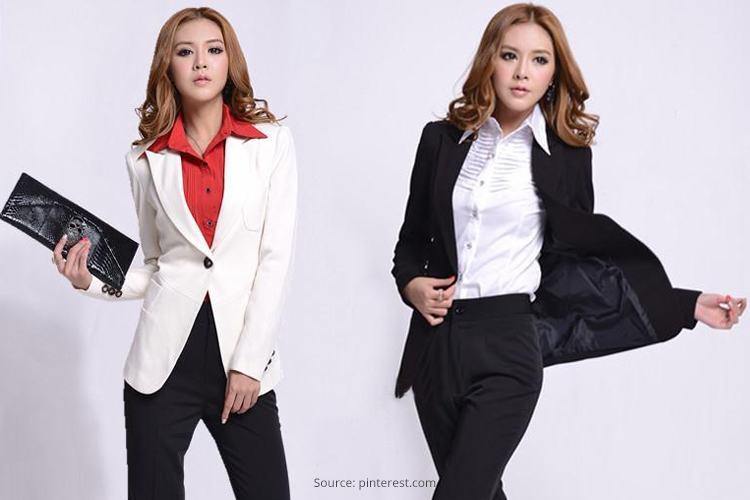 You may be a die-hard fan of the gorgeous beauty Kareena Kapoor Khan. But admit it gals, that once-much-hyped 'size zero' figure flaunted by this Bollywood diva is completely out of fashion now. So all you curvaceous bombshells, embrace your 'assets' (we really envy you!). But if you are still struggling to achieve curves and get into the shape, we have a cool solution for you.
[Also Read: The Skinny Girl's Guide to Looking Voluptuous]
Just 'layer' it right.
Yes, there is nothing easier than layering clothes in a fashionable way, especially when you have a super skinny frame and are dying to look fuller by any possible means. So, let's show you some fashion for skinny girls, how to add definition to your curves and give yourself a flattering makeover through layering:
Fashion For Skinny Girls
This one is a well know fashion tip for skinny girls. Layering doesn't need a definition, indeed. But skinny girls who are yet to be convinced about how this process actually works, here goes the truth for you. The theory of layering is quite simple. One just needs to pair a variety of garment pieces together in order to create a bundled-up standout look, which is effortlessly chic and can give a fuller appearance at the same time.
[Also Read: High Street Fashion]
To be more precise, it is the way of dressing that we follow during the chilly winter months i.e. putting on multiple clothes one over another. The only difference is that you have to do it in a strategic way so that all the layers remain externally visible and you get a thrown-together yet fashion-forward look. But the best thing about layering is that it creates an optical illusion of curves in all the right places of your body, thereby adding fullness to your structure and highlighting your feminine contour.
Basic Layering Rules for thin Girls
Now, it is time to learn those basic tips and tricks that could take you to the next level of this layering game. Check out what a skinny girl should consider before accepting layers as her bestie:
[Also Read: Here's What You Can Learn From Taylor Swift's Style]
While 2 to 3 layers are enough to appear stylish and fuller, you may still go up to 4. But not more than that, please.
Always go for subtle 'horizontal' layering. Going 'vertical' may make you look even skinnier.
Be choosy about your fabrics. Using thick fabrics for layers can add fullness to your body and give you a great shape.
[sc:mediad]
Try to pick different fabrics for different layers. You may also use transparent fabrics for layering.
The thickness of layers should also increase gradually as you go from the first one to the last one. Keep your innermost layer the thinnest and finish the look with the most sophisticated piece of garment.
The length of the layers should increase from inner side to outer side. If you want to go a bit offbeat, match the hemlines and keep the external layer shorter.
Add pop of colors with your layering style. Pick different layers in different colors and prints so that your skinny frame doesn't get highlighted. But do not try to color block, as it kills the entire look.
The visible necklines of the layers should always match perfectly. Otherwise, it will look awful!
Make sure that none of your layers escapes on the sides and forms a trapeze-like shape while lying upright. This is one of the biggest issues people face during layering clothes and it is mostly caused by wrong fit. Hence, proper fit is important, especially for the outermost layer.
[Also Read: Taylor Swift Fashion]
Know the right clothes for skinny women. Never ever layer with loose baggy clothes to camouflage your shape.
Best Ways to Layer for Skinny Girls
While layering clothes to create a little volume to your structure and give it a new dimension, ensure that you play safe. The objective is to balance out the whole thing wonderfully so that you do not end up looking tacky. We tell you how you skinny girls can layer your clothes. Here are the best possible ideas for you:
[Also Read: Summer Layering Ideas We Are Currently Loving]
A plain tank top or a camisole with nice frills or even a tight tee can be paired with a thin cardigan, a denim vest, a jacket or a trendy shrug.
A crew neck tank tee with cute prints can be styled up with a perfectly fit denim jacket.
A couple of t-shirts can be jazzed up with a winter coat of baby-doll length.
A high-neck top or shirt can be teamed up with a sweater, while keeping the collar and the sleeves visible.
A simple shirt can easily be layered with a pretty cardigan.
A thin tee layered with a biker jacket can give you a sporty look in no time.
A beautiful classic dress can be layered with an elegant blazer.
Always use the coat as the last layer in your outfit.
So gals, just keep stocking up on fashionable outerwear and continue layering. This is the best way to give yourself an instant shape and look 'sizzling' from 'skinny'. Indeed.