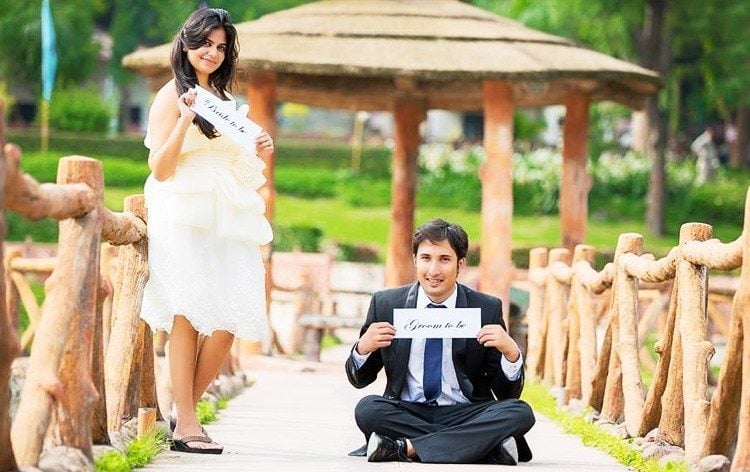 We've already spoken about the makeup you should be flaunting at your pre-wedding photoshoot, but today we would want to add some fun and quirkiness to the concept. This is why we would want to make the pre-wedding photoshoot a memorable one, where you don't have to visit the same old places that other photographers suggest, but maybe within those monuments, tombs and other quirky places, have a pre-wedding photoshoot quite offbeat and one of a kind, what say? Take a look at the seven interesting ways our eminent photographers from India have captured couples at their pre-wedding photoshoot, in all glam sham!
[Also Read: Pre-Wedding Beauty Regime For Brides-To-Be]
Pre Wedding Photo Ideas – Seven Amazing Ways To Quirk It Up
Ever wondered what it would be like having a pre-wedding shoot right in the midst of traffic? Quite an off-beat idea it seems, and only the daring, the very adventurous couples to be love the concept. If it is a day shoot, we would suggest wearing cool toned colors under the harsh sunlight and keeping the makeup as minimal as possible. Don't forget to wear sunscreen, which protects the skin from the harmful rays of the sun too. Take a look at this shot and get inspired; you would need an experienced wedding photographer for the same.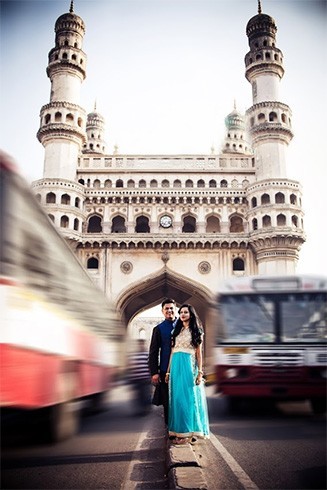 Quirk it up a little more filmy style with plenty of dance moves or maybe just a romantic pose; we leave that choice for you to think off. Here is a couple showing us more of their simple yet adorable fashion sense, telling the world they are ready to tie the knot. Nothing over the top but the location is off-beat; an old renovated mansion that belonged to a royal family at one point of time, which is now a museum.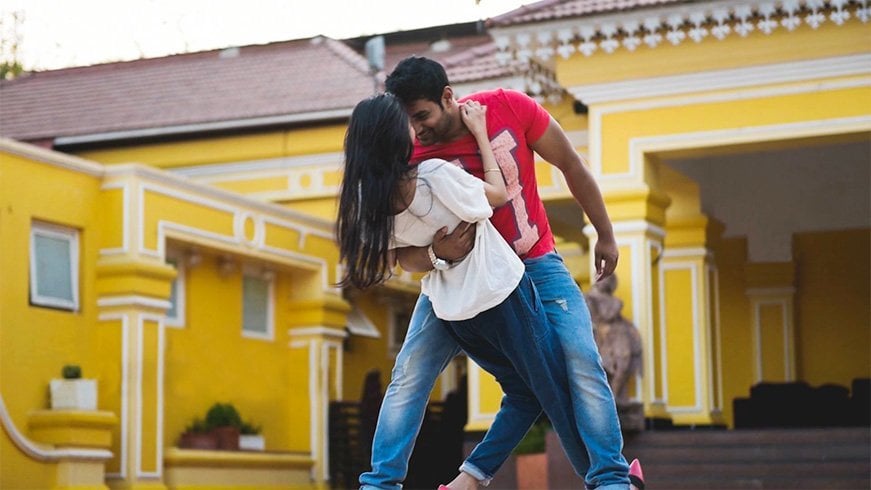 Need more help on pre wedding photo ideas? Here's another one for you. We know how wedding photographers love taking couples to monuments and archaeological places of interest; quirk it up a bit with the right lighting and the makeup this time. If it is a dark cove or a shady monument where the shoot would be, keeping it epic and unpoised would be the norm.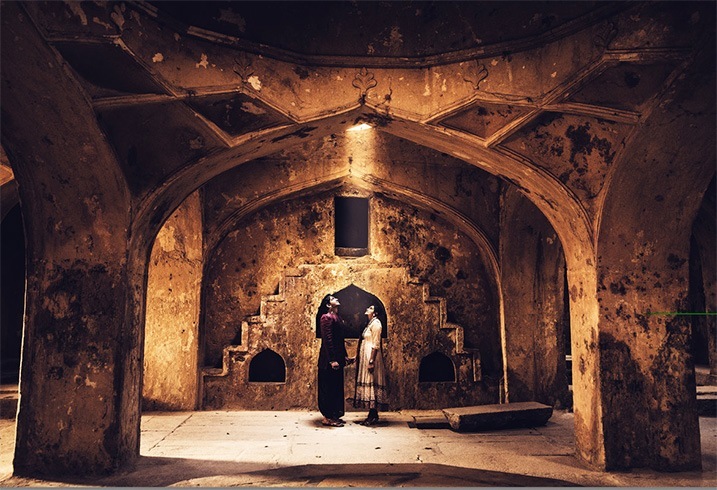 Your beau can play a prank or two on you, or you on him and this would be the fun element that comes into the pre-wedding saga. Now what you could do is to have one of you on a garbage roller, and the other one hollering you down the street; in full daylight and with onlookers gazing. You have just one life to live, and being daring for the same is the best thing to do.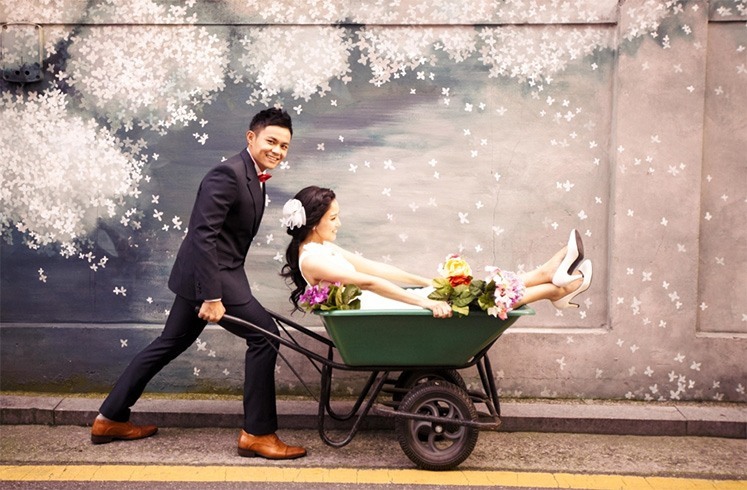 If you first noticed your beau or fiancé at the bus stop and fell in love or head over heels with him there, you can bring back that memory and play along with the pre wedding shoot themes on the same lines. Maybe it was a particular street where you met him while shopping with friends, and you want him to cherish that day. The street is where the action is then, and having a shoot done amidst the crowd is an awesome experience too.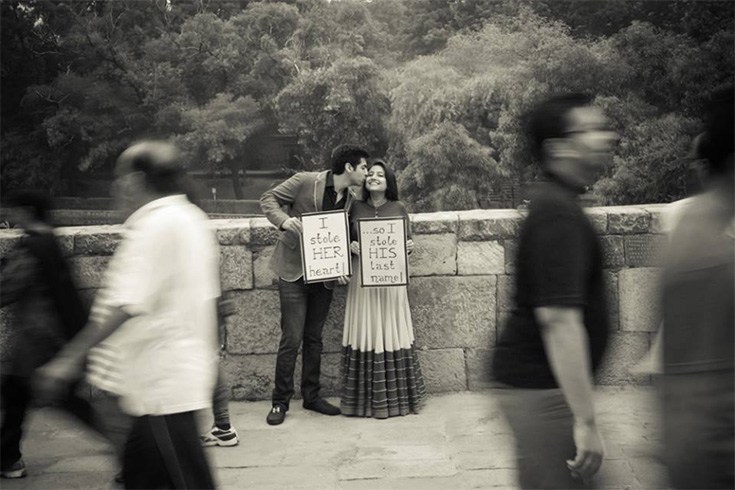 [sc:mediad]
Magical moments happen when you sit with the wedding photographer and decide where to have a pre-wedding shoot and how you would want the end result to look like. Now you don't have to wear expensive haute couture to have shoot done, because sometimes minimalistic wear makes all the difference. On top of a monument of below, you can now pose with your fiancé and bring on the romance too.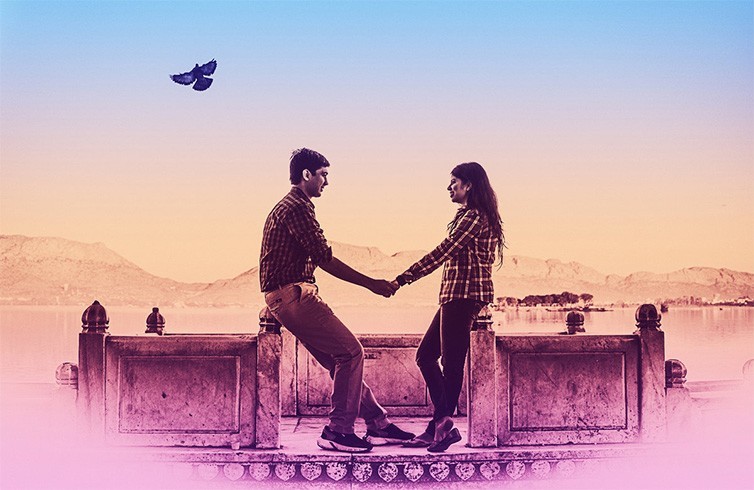 A little more fun please and let's head to the carnival or a local fete for the pre-wedding shoot this time. Bring out the child within, play with one another's sense of humor which would make the two of you extra comfy and romantic too. Wear your hair loose, have a candy lolly and ride those wooden horses!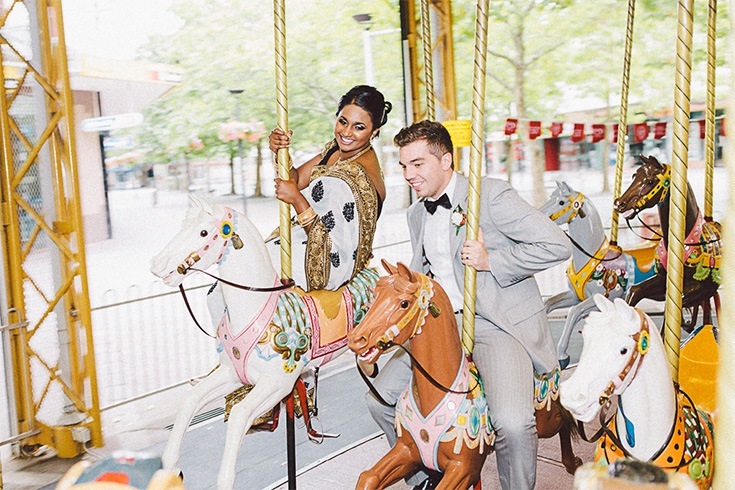 Here were seven of the very quirkiest way to have fun at your pre-wedding shoot and if there are more pre wedding photography ideas to talk about, give us a line and we will love to publish them too.
Image Credits: Facebook, Pinterest, Abhishekh Sarkar Photography