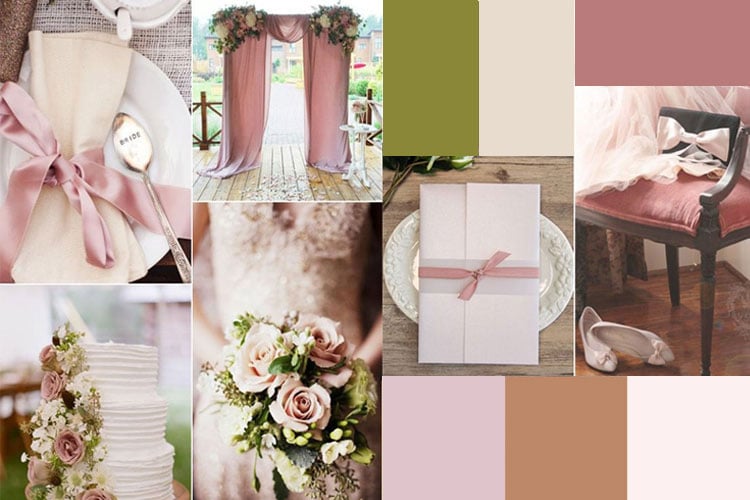 If you are getting married this winter and wouldn't want to give away the winter look, you could try a range of gorgeous neutral wedding colors to bless you wedding with. The safest thing about using neutral wedding colors is that it works and gels well with the decor and the ambience around. Fits like a warm glove and adds a little more glamour and elegance to the happy wedding scene too- this is why we would like to share with you ideas on neutral wedding colors that most wedding Color Trends experts are talking about. Take a look!
1. Start With The Wedding Color Themes
The big fat Indian wedding can be made to look like a luxe affair with neutral tones and shades, pastels and whites or light veined hues alike. While thinking about the decor around, you could have elegant pastels with a vibrant touch in the middle for a center piece. Here's a gorgeous center piece with gray and yellow and white tones, embossed into one luxe table top decor idea!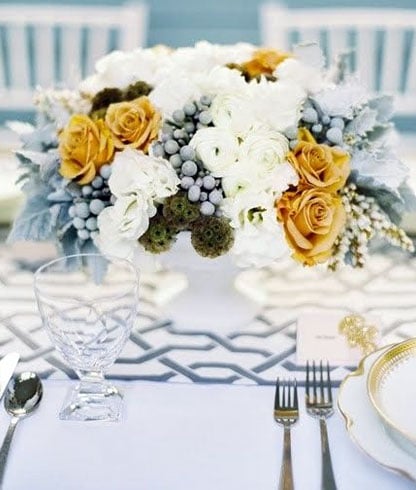 2. Floral Decor
To add more oomph to your wedding statement, think of gorgeous neutral toned flowers for the shamiana and the mandap decor, and also to place around the reception area too. Neutral tones spruce up the ambience and bring on the gorgeous serene heavenly magic much needed. Flowers from the same family in light veined tones could be clubbed as a bouquet.
[sc:mediad]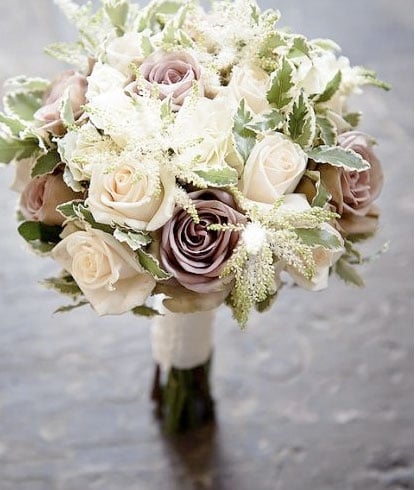 3. Neutral Toned Bridesmaid Dresses
You don't have to make your bridesmaid wear the same shimmer and shine your wedding theme color is about or your bridal wear flaunts- they can create a balanced look in chic neutral tones- shades such as light browns, violets, rose golds and more can grace the Neutral Bridesmaid Dresses.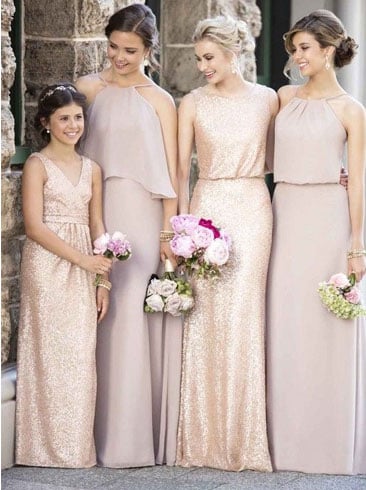 4. Gorgeous Neutral Bridal Wear
If you are planning to wear bridal wear in neutral tones, your wedding ensemble would be a dreamy magical one we assure. Opt for neutral lace dress, neutral dresses for weddings and sarees too, which add the oomph factor to the bridal or the reception look, and wouldn't compromise on the divaish statement you want to make. To balance the look, keeping the saree or the lehenga in neutral solid tones, you can have a chunky kundan set to be worn or a set of temple jewellery for a queenish touch to come through.
[ Also Read: This Is What the Bridal Fashion Week Spring 2016 Gave Us! ]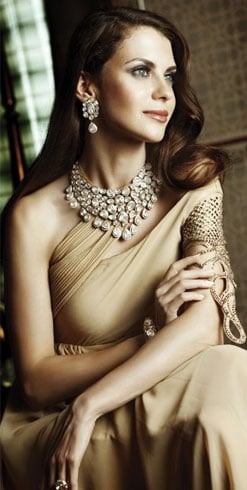 5. Hair Accessories Sans The Bling
We know how much of bling is used in the big fat Indian wedding; to be an outstanding bride at the reception, if you want to wear neutral toned accessories, sticking to crystals, stones and pearls in off-whites, pearly whites and creamy whites would make sense. They work with every Indian ensemble you could dream of wearing like a pro. Ensure to have minimalism on the hair though; with messy updos or half-way up and half-way down waterfall ponytails.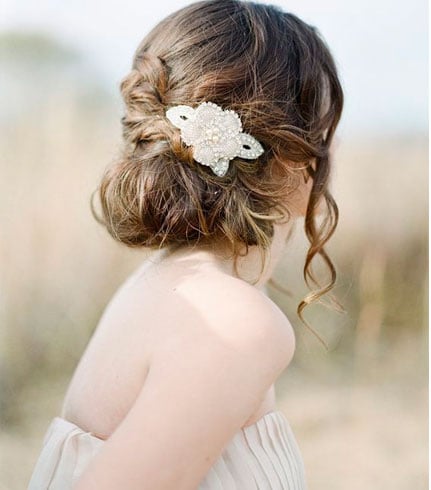 6. Shoes For The Bride
We cannot ignore the importance of shoes for the bride, which is why when wearing neutral toned footwear, you would want to have the shoes and the ensemble of the bride in perfect harmony. The shoes can be open, pointed or pumps and yet would need to be in shimmer silver, gold or rose gold, without too much bling thrown on them. Just a little and that would make the princessy look come through. You could also pick the same when pairing up a look for the bridesmaids to wear with neutral chiffon bridesmaid dresses or long neutral dresses.
[ Also Read: How To Nail The Perfect Outdoor Wedding Shoes ]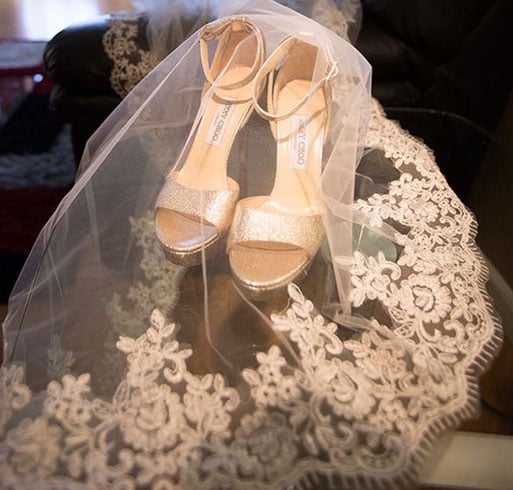 We wish you a lot of love and luck for the upcoming wedding, and hope you sit with your wedding planner to decide well on the neutral wedding theme you desire to have for your big day. Always remember, less is more and that is why neutral toned ideas rock for Indian weddings too!
Images Source: pinterest.com