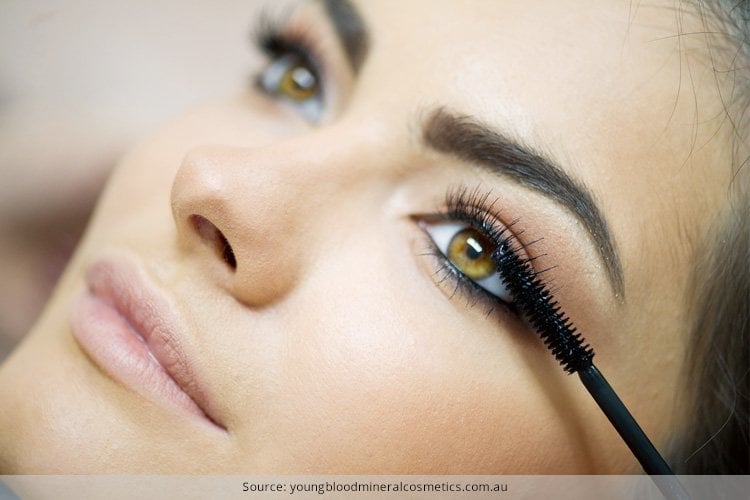 The new session has begun, and it is but a new season for you too. You've left behind the days of pigtails and tartan skirts and have ventured into college life. College life has its own rules and boundaries to follow, but is also a window to the real world out there as well. Your college rule book may have asked you not to wear ostentatious makeup, but we say, you can still doll up those lids with our chic eye makeup tips and ideas.
[Also Read: Smokey Eye Makeup Tutorials]
Here's a Natural Eye Makeup Tutorial For You, Ladies
While academics should be your prime concern for the next three years, which would enable you to make a long-lasting career ahead, who said you cannot have fun dolling up the way you want? Without breaking the rules (we all do), here are seven natural eye makeup tutorial for you to choose from. Wear them six days of the week, with your glasses, lenses, lipstick choices and more- make heads turn too, without a hint of being too loud. Presenting chic eye makeup ideas, even the principal of the college wouldn't notice!
[Also Read: Makeup Tips For Older Women]
A Nude Touch
A nude touch to the eyes needn't be a boring affair, not when it is a Monday and the class tests begin. Doll up those eyes with a light shade of natural brown (closest to your skin tone), using a translucent powder sans the shimmer or shine. Keep it matte and apply a stroke of eyeliner to the upper lids only! Loved the natural eye makeup tutorial?
[Also Read: Runway Makeup Looks]
The No Makeup Look
Cleanse tone and moisturize the skin as you would each morning- it takes only ten minutes of your time. Here are the eye makeup tips for this look- Apply foundation around the face, the neck and the forehead, blending it well into the skin and especially around the eye zone (be very gentle here). Use two strokes of dark kohl for the upper lash line and one for the bottom. Use a blending brush to mix them well, and invisible mascara for the twiggy look!
[Also Read: Valentines Day Makeup Tips]
[sc:mediad]
Beautiful Chocolates For Daily Wear
Wednesday is almost knocking and since you have to cheer lead the football team, use chocolate tones to the eyes to woo the onlookers around. Once the foundation is applied and the blending is done, apply white shadow to the upper crease of the lids, followed by one touch of very light chocolate brown eye shadow to the lids. Blend with the help of a thick brush and leave it to that. One stroke of dark kohl for the upper eyelid is enough!
[Also Read: How To Do Eyeliner Over 40]
Caramels For Thursday
A touch of caramel for twerky Thursdays at college is great to use, and your principal wouldn't mind it as well. The look isn't loud, but noticeable enough for a little glam or shine. For the look, you would need to use a little brown eye shadow (lightest shade) to the crease of the lids, and followed by brown or lightest red eye pencils for the lower lash line (two or three strokes). The Beautiful Makeup For College is now complete!
[Also Read: How To Do Eye Makeup For a Caramel Eye Look]
Play With The Brows On Friday
Just because it is a natural look for college wear and for the eyes, we shouldn't ignore the eyebrows too. A touch of light or nude browns to the brows would bring on an arched look- a celeb rising from you. Play with shades of very light copper to spruce the eyebrows with, and a touch of skin tone nude shades for the crease! One shade of brown or black kohl would be perfecto!
[Also Read: Eye Makeup For Big Eyes]
Saturday Fun
It is the weekend and this means, college would be over half day around! Yay! Parties and movies, food and cafes, we hear you girl and that is why a little shine is a must today with winged eyeliner and a soft brown look- perfect Makeup Tips for College Girls. Remember to wear very dark kohl for the upper and the lower lids, and use silver to metal touches for the eyelids too!
[Also Read: Easy Makeup Tips]
Keep the lips pink to peach or use a nude lip gloss for the shine- believe us when we say you wouldn't be held up against the wall for breaking college rules. Have fun wearing these six Eye Makeup Ideas!