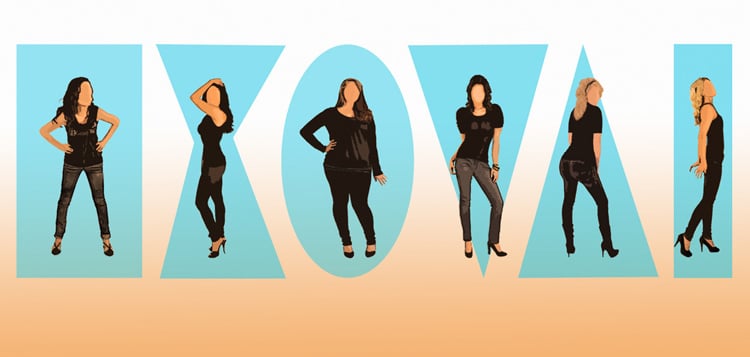 "Not every trend is for everybody, and that's okay." This should be your fashion opinion as it endorses the value of your personal style and particular body shape. And you should remain confident for embracing your silhouette, other than working against it. The first step is to ask, what shape am I? This article focuses on talking about few major body shapes of women, and more in-depth information regarding style choices.
Having said that, you can read below on how to discover your real body shape:
What are the measurements to consider finding body shape?
Step 1: Measure your body-hips, waist, bust, and shoulders
Shoulder- Take the help of someone to measure the tip of your shoulder. The measuring tape should be high around your shoulders.
Bust- Pull the measuring tape across the fullest part of your bust area.
Waist- Measure the smallest parts of your natural waist.
Hips- Start at one hip and pull the measuring tape across the largest part of your butt.
Step 2: Determine Your Body Shape
Now that you have all the correct measurements of yourself (hips, shoulders, waist, and bust), use these numbers to determine your body shape.
You can read below to find more about different body shapes:
Types of Body Shapes
1. The Banana Body Shape (rectangle)
The banana body shape is known by other names such as rectangle, banana, straight or ruler. Those with a rectangular body shape have an athletic frame which means one can wear both boyish and feminine clothes. Your shoulders, waistline, bust and hips are of similar size. Your waist measurement is smaller to your shoulders or bust area.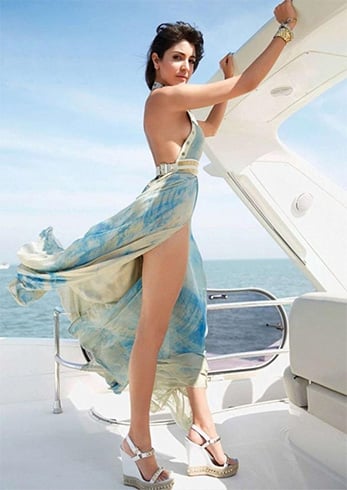 How to figure it out:
Your hips, waistline, and shoulders are of similar width.
You tend to gain more weight around upper back and neck.
You have straight shoulders.
Have athletic build and small bust line
Celebrities with the same body type:
What to wear:
For the upper body, wear button down shirt, double breasted jacket, blouson-style blouse, and camisole.
Stick to ballerinas instead of heavy duty shoes.
For bottoms, you can stick to skirt with box pleats, shorts with pleats, ruffles, or embellishments and mid-rise pants with pleats.
Try dropped waist or knit-tube dresses, empire line and shift dresses
What not to wear:
Shoulder-padding tailored clothes
Clothes that are loose fitting and lacking shape.
Straight cut dress (opt for waist-less look).
If you have no waist, then avoid belts altogether.
Best exercise and lifestyles to follow:
Add strength training to your fitness routine.
Try spin classes and boxing.
Start with five to ten minutes of warm up before performing your exercise.
Have a glass of milk with fruit and nut mix after exercising.
Consume six smaller meals instead of three smaller meals.
2. Pear Body Shape
Pear shaped bodies tend to have wider hips compared to their shoulders. One of the best features of a pear body shape is a slim midriff. You just have to balance your wide lower half. These body characteristics can determine a pear body shape: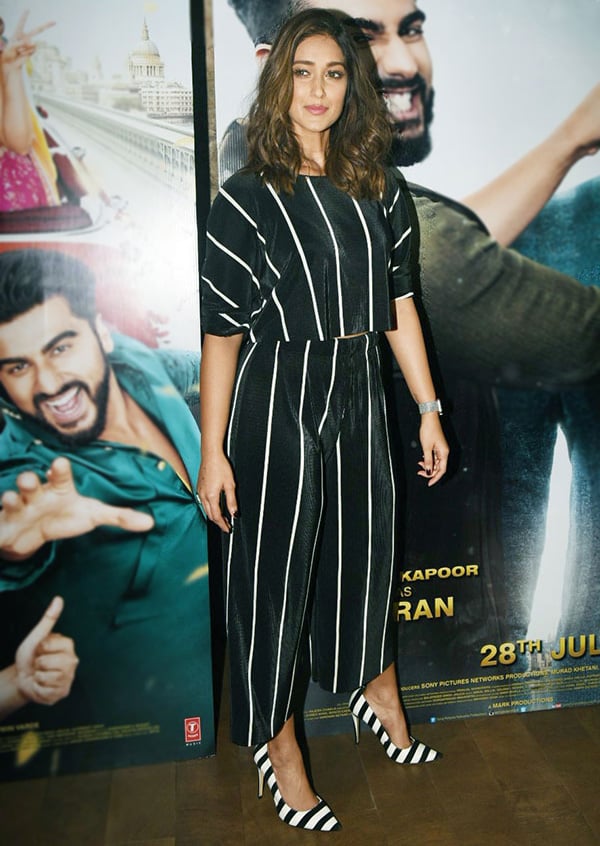 How to figure it out:
Hips are wider than your shoulders
Round and sloping shoulders.
Buttocks and thighs are full and round.
Easily gain weight on lower half like thighs.
Celebrities with the same body type:
What to wear:
Off-shoulder dress or tops in light and bright colors, shirt with boat neck, fitting blouse with ruffles, long A-line coat, and short fitted puffy jacket.
Empire line dresses with flares
Boot cut denims, knee-length A-shaped skirt
What not to wear:
Best Exercise and lifestyles to follow:
For breakfast, have one packet of instant oatmeal, one medium banana, and ½ cup of orange juice.
For lunch, take two slices of whole wheat bread sandwich with lettuce, tomatoes, roast beef, and light mayonnaise, five baby carrots, 10 celery sticks, and ½ cup grapes.
For dinner, have one whole wheat roll, one cup mixed salad, one cup steamed green beans, and four ounces of grilled chicken breast.
Try exercises such as running, working on the treadmill, biking, and rowing to shift your metabolism to burn your fats especially the lower part.
Try squats, single leg, lunges, hamstring curls, and scissors jumps to strengthen and tone hips, thighs, and glutes.
3. Hourglass Body Shape
Those with hourglass body shape have shoulders and hips that are of similar size. Your waistline is smaller than the rest of your body. Your shoulder and hip measurement are almost of the same size. Your waistline is smaller in comparison to your shoulders, hip, and bust measurements.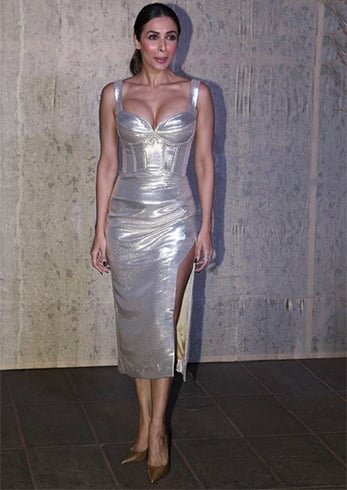 How to figure it out:
Hips and shoulders have similar width.
Round and sloping shoulders.
Well-defined waistline and cleavage.
Lower hips are wider than high hips.
Thighs are fuller and narrower as compared to your lower hips.
You mostly gain weight around your hips and above waistline.
Celebrities with the same body type:
What to wear:
Figure hugging sweater and coat in fine knit
High rise jeans with boot-cut style, high waisted trousers, high-rise skirt in soft fabric and A-line style
Classic pumps and mid-sized belt
What not to wear:
Wide necklines with boat and square necklines.
Ruffles, bows, and embellishments that add volume to top
Straight and boxy styles.
Empire and straight cut coats that hide your waistline.
Straight cut bottoms in stiff fabrics.
[sc:mediad]
Best exercise and lifestyles to follow:
You should work on enhancing your upper body like bust and shoulders, and lower body like hips and thighs. For this, you can try pushups and arm circles.
Include lot of leg exercises such as squats, lunges, and pilates. Also try jogging or running to tone thighs.
Include proteins, fiber, and nutrients into your diet and cut down on sugar intake.
Breakfast should include one glass of fresh fruit juice and cooked oatmeal or breakfast oats. For lunch, you can have whole-wheat pita, turkey or salmon or tuna salad with fresh vegetables and low-fat mayonnaise, or an omelet with sauté vegetables and salad. For dinner, try grilled steak, steamed vegetables and brown rice.
Have snacks like almonds, whole fruit, and raw vegetable sticks around midmorning and mid-afternoon.
4. Top Hourglass Body Shape
The top hourglass body shape has a well-endowed waist that sits to its hips. This body shape is most likely to have a rounded bottom. Your upper body is proportionate with your shapely legs.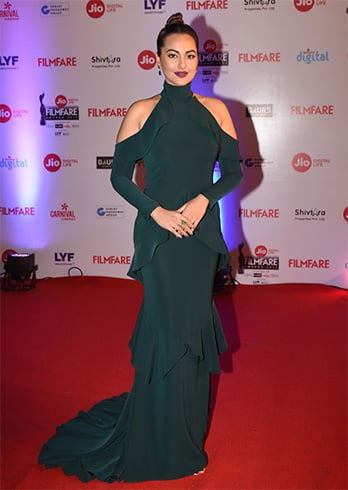 How to figure it out:
Bust is larger than the hips.
Round shoulders that aligns with your hips.
Upper body is proportionate with the length of your legs.
Curves are your best asset
Celebrities with the same body type:
What to wear:
Skinny and straight leg jeans
Well-fitted dresses or wrap dresses
Lightweight styles and fabrics
Low slimming neckline tops and jackets with supportive bra
What not to wear:
Use of excess or heavy fabrics.
Casual clothes with boxy designs.
Best exercise and lifestyles to follow:
Try lift off lunges to tone your butt, thighs, shoulders, and triceps.
Step-up lunches to burn extra calories.
Side plank with moving knee to tone butt and core areas.
Consume steam or pouched food instead of fried foods.
Avoid full-fat cheese, skin of poultry, and red meat.
5. Apple Body Shape
If you have an apple shaped body, your shoulders and hips are of similar size. Your chest and waist measurements are close, while your hips are about six inches smaller compared to your chest.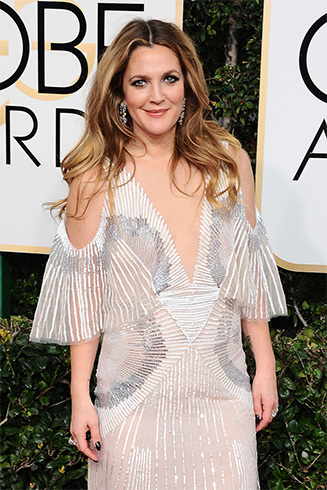 How to figure it out:
Hips and shoulders have similar width, while waist is wider.
Easily gain weight around waistline compared to other body parts.
Slender lower legs and arms.
High hips are wider than lower hips.
Bust is larger than hips.
Thighs and hips are your narrowest body part.
Celebrities with the same body type:
What to wear:
Well-fitted tops or swing tops.
Straight legged jeans with flat front.
Mixed colored medium-heeled shoes.
Bra that supports and lifts
Shorter length skirts to draw off midsection attention.
Structure jackets and belted trench coats
What not to wear:
V-shaped or deep neckline tops.
Skirts and pants with plaits, buttons, or ties at the waist area.
Best exercise and lifestyles to follow
Select from whole grains such as brown rice, oatmeal, whole-wheat bread, fish, fat-reduced cheese, nuts, and peas.
Have fresh or canned fruits and vegetables daily.
Try muscle-building exercises such as yoga, weight training, push-ups, dead lifts, bench presses, and squats.
Three rounds of 50 walking lunges, 200 m jogging, 20 box jumps, and 15 pull-ups.
Weight lifting, sprinting, and jumping exercises.
6. Oval Body Shape
An oval body shape is one of the common body types of women. One of your best assets is your curvy body. Here are few tips to discover the typical characteristics of oval shaped body: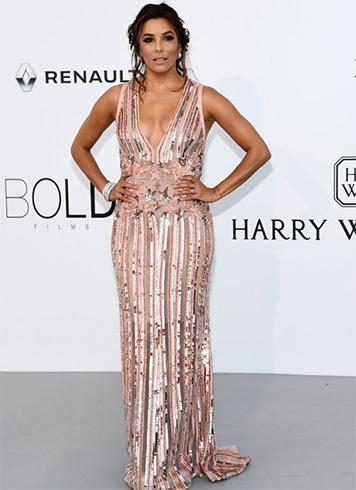 How to figure it out:
Large bust, narrow hips, and full midsection.
Easily gain weight around stomach, back, and upper body.
Fuller shorter neck and face.
Buttocks are flat and legs are slender.
Shapely, well toned legs.
Celebrities with the same body type:
What to wear:
Tummy shape wear and well-fitted bra.
Empire waistline tops and flared sleeved tops
Boot cut trousers with stretchable fabric.
Duster coat or vest that falls above the knee.
Dark colors such as navy, brown, and black to camouflage your tummy.
What not to wear:
Shift or tunic A-line dresses
Pants with too much detailing around the waist area
Do not wear bras that do not offer lifts and support.
Do not wear belts at the smallest part of your waist.
Best exercise and lifestyles to follow:
If you are an oval, you should focus on aerobic training to slim down and burn extra calories.
Try cardiovascular activities like swimming, cycling, and rowing for protecting your knees and ankles.
Yoga and Pilates to tone the midriff.
Kayaking and playing tennis to tone the waistline.
Change your cardio routine every month.
7. Spoon Body Shape
Spoon body shape is similar to a pear shaped body since both body shapes consists of slender upper body and large lower body. But, if you have a spoon shaped body, you will have a well-rounded waistline, slender hips, and shapely legs.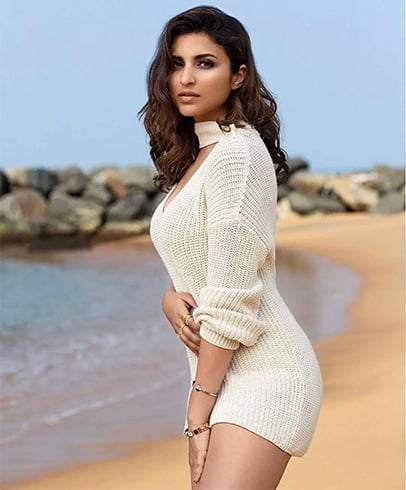 How to figure it out:
Hips are larger than bust
Hips have shelf appearance
Easily gain weight around tummy, thighs, and hips
Legs and arms are shapely
Celebrities with the same body type:
What to wear:
Tops, shirts, and blouses that features details like stones, embroidery, sequins, and embellishments around your neckline.
Opt for boot-cut and flared trousers. Flat-front pants works perfectly on spoon shaped body.
A-line skirts and tulip skirts to skim thighs and hips.
Statement necklace, chocker, patterned scarf, chandelier and hoop earrings gives the illusion of slimmer shoulders.
Well-fitted blazers and jackets.
What not to wear:
Slim-fat trousers like skinny jeans and leggings to highlight lower body.
Bottoms with detailing such as embellished & flap pockets.
Skirts with embellishments that add volume to hips.
Best exercise and lifestyles to follow:
Lower-body focused cardio, strength training, and endurance.
Build stronger and defined upper body.
Follow a cooling diet if you are a pear. Add loads of fresh fruits, raw vegetables, and water.
Gentle exercise like swimming, walking, and jogging.
Have green vegetable juice to clear toxins that leads to cellulite.
8. Cornet Body Shape (Inverted Triangle Body Type)
Cornet body shape has an athletic figure. It is also known as inverted triangle body shape. If you fit into this body shape category, then you tend to have slightly broad shoulders. Your shoulders can be wider than your hips, and are usually the widest part of your body.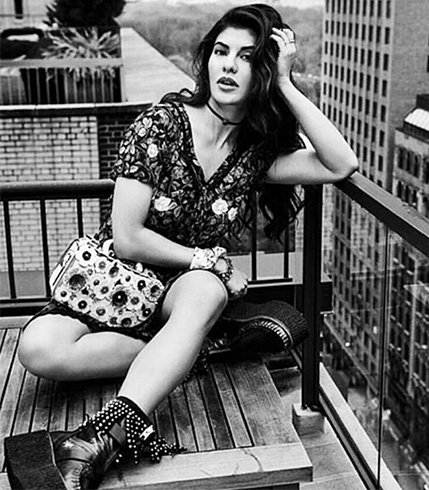 How to figure it out:
Prominent and broad straight shoulders.
Easily gain weight in torso and back area.
Celebrities with the same body type:
What to wear:
Waterfall colored shirts in dark colors and kimono shirts.
One-shoulder or tunic dresses.
Straight jeans in bright colors and light or bright colored trousers with pleats.
Chunky heeled shoes and slouch knee boots.
What not to wear:
High necklines or collars like boat, straps, halter neck, and big shawl.
Bold bottom patterns and colors.
Tops with puffy sleeves and shoulder pads.
Styles that hide your silhouette.
Patterned tops and scarves.
Stiff fabrics and narrow bottomed hemlines.
Clutch bags and petite footwear.
Best exercise and lifestyles to follow:
Focus on exercises that build your bottom half like thighs and buttocks.
Stepping, squatting, and lunging to strengthen lower body.
Unsaturated fatty foods high in calcium.
Low G.I carbohydrates with lean proteins.
9. Diamond Shaped Body
If you have oval or diamond shaped body, then your torso area is bigger and your waist is undefined. You can dress to balance off your shoulders and hip area to create a perfect illusion for waistline. You should focus on taking attention away from the midriff.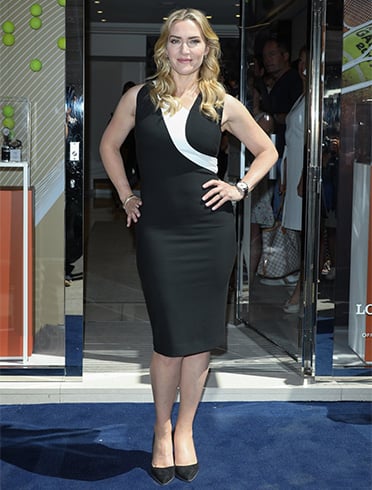 How to figure it out:
High stomach that is visibly protruding
Carry weight in upper areas
Celebrities with the same body type:
What to wear:
Well-fitted boxy and soft silhouettes.
Straight cut duster coat with contrasting colors and fabrics
Dresses with flared or flowy waistline
What not to wear:
Best exercise and lifestyles to follow:
150-300 minutes of moderate aerobic exercises such as brisk walking
150 minutes of vigorous aerobic exercises per week such as jogging
Muscle-building exercises such as yoga, squats, and weight training
Choose whole grains such as whole wheat bread, brown rice, oatmeal, and quinoa
Healthy proteins such as fish, reduced fat-cheese, soy products, peas, nuts, and beans
10. Skinny Body Shape
Those with skinny body shapes are commonly seen in the pages of glossy fashion magazines. They are slim boned, long limbed, little body fat and muscle. If you are a skinny, then you will have fragile and delicate built bodies. You will have difficulty in gaining weight and muscle.
How to figure it out:
Small shoulders, chest, and buttocks
Do not gain or lose weight easily
Celebrities with the same body type:
What to wear:
Slim, fitted, tailored, and figured hugging shirts
Bigger, wider clothes to give the illusion of wider body
Spread collared shirts that draw attention to your shoulders.
Trendy patterns and bold fabrics to make your body look fuller
What not to wear:
Skin tight clothing that accentuate your skinny frame
Clothes with heavy padding
Large patterns like checks and boxes
Best exercise and lifestyles to follow:
Follow exercises that increases your muscle mass.
Include nutrient and calorie dense foods
Snack on sunflower seeds, nuts, starchy vegetables, and dried fruits
Follow a weight gain diet
Visit a doctor if you are unable to gain weight for no particular reason
11. Athletic Body Shape
Those with an athletic body shape have a large waist, slim hips and well-developed shoulders. This body shape is often blocky or squared off. Those who possess an athletic frame tend to lose weight and gain muscle mass easily.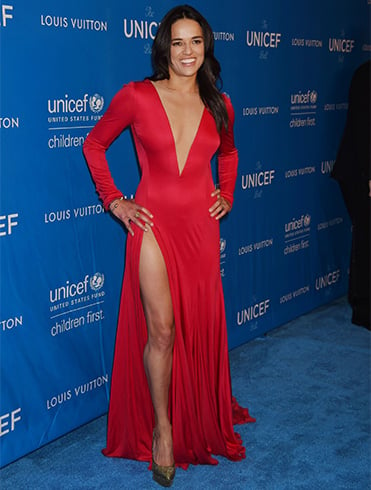 How to figure it out:
You are not particularly curvy
Shoulders and hip measurements are almost similar
Small waist, and rather straight up and down
Even weight distribution throughout the body
Celebrities with the same body type:
What to wear:
Draw attention to your muscular arms, defined shoulders, and tiny waist by wearing tops in halter, racer back, round, and strapless styles.
Bomber jackets, pea coats, dusters, and flowy outwear looks the best on you.
Try strapless dresses with push-up bra.
Grab a halter necked jumpsuit if you are particular not comfortable with dresses. Or if you like skirts, you can wear it any length. But a pair of high heels can work best for tea-length skirts.
When buying trousers, be wary of your top body build. If you are oversized with broad shoulders, try skinny or structured trousers. Or if you want to appear taller, then try boot cut styles or grazing flares.
Don't forget to put on statement earrings, necklace, and a scarf. If you want to lengthen your arms, then wear rings instead of bracelet.
What not to wear:
Tops with striking shoulders
Best exercise and lifestyles to follow:
Try cardio regime that trims down upper body and brings symmetry. Your cardio routine should include treadmill and the stepper.
Low body training to balance your wide shoulders.
Concentrate on doing leg press, stiff dead lifts, and squats.
Shaping exercisers like extension and lunges are good finishers.
Repeat the routine six to eight times daily.
12. Lollipop Body Shape
The features of lollipop body shape are large structure, but without heavy boobs, slim hips, small waist, and shapely legs. Those with lollipop body build should learn balancing their proportions, such as broadening shoulders and hips.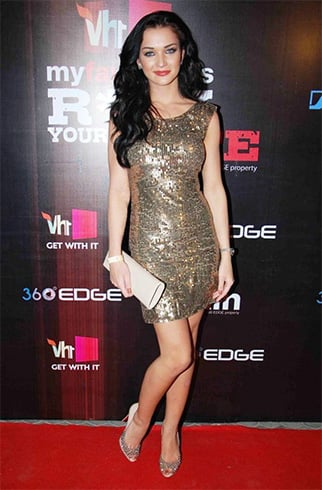 How to figure it out:
Shoulders are wider than your hip line
Celebrities with the same body type:
What to wear:
Busy printed top that breaks up chest area
Structured halter neck bikini tip to expand chest and broaden shoulders
Slim, straight heels to bring focus on your slim legs
Full sleeves add extra shape to your figure
Fitting jackets and flared pants
Four button trench coat. The buttons should start under the boobs and not under them
What not to wear:
Anything that simply hangs loosely from the bust
Best exercise and lifestyles to follow:
Consume as much fruits and vegetables
Focus on resistance training and limit endurance-type training
Have three to four meals a day
Try light jogging, swimming, rowing, walking, and biking
Go for a hike or play beach volleyball
Conclusion:
Every body type comes with its own set of challenges. Therefore, it is important to know your body type, what works, and does not work for you. Follow these simple fashion tips and play up to your strengths.
Images Source: pinterest