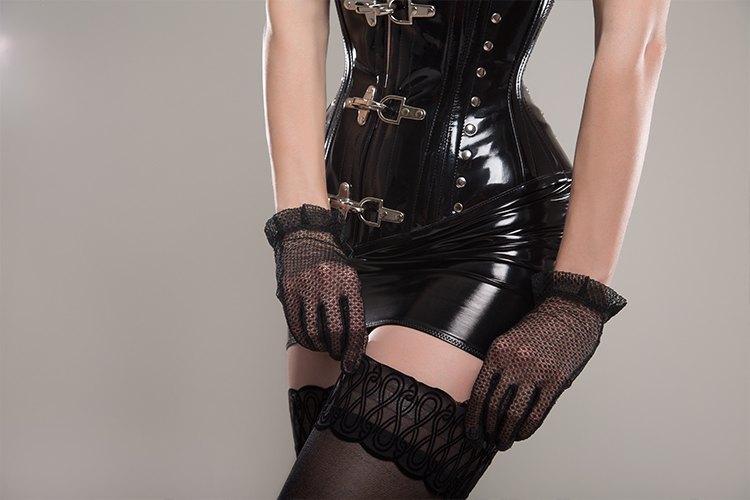 Lingerie are already a sensual term, which only increases the temperature, but when it comes to combining them with a corset, they surely become something, which we can tag it as 'erotic'.
This winning combination has already been a favorite attire for celebrity models and actresses, so as to give a risqué and voluptuous photo shoot.
[Also Read: Women's Bustiers And Corsets]
Before moving further, let's go through a simple definition and brief history of corset.
What is a corset?
A corset is a kind of garment, which is worn to firmly hold and give a desired shape to torso. These are also used in medical fields, but more commonly are used for fashion and aesthetics.
Remember a scene from Titanic where Kate is helped wearing a corset?
History
The use of this kind of inenrwear became popular in 15th century, when Catherine de' Medici, wife of King Henry II of France enforced a ban on thick waists and women were rather forced to put on this form of lingerie, which hugely contributed in giving a desired shape to the ladies.
Present Day
These days, the corsets are rather used as a fashionable thing, only to woo one's personality. These sensual and hot items are now in much demand these days. And we can blame the following celebrities, who've promoted these items in a bid to flaunt their desirable and ravishing figures.
[sc:mediad]
There's no denying that corsets are the official costumes of Moulin Rogue dancers, but these lingerie were only made popular with the release of the movie of the same name and Chicago, who revamped this fading glamor back into the public eye.
[Also Read:  Lingerie Trends]
And when raunchy performers like Rihanna, Kate Perry and Jessie J wore it to the stage, they only put the stage on fire and nothing else. Not to mention, they had combined with a stocking to add a pinch of spices to their flirtatious attitude.
More recently, with the release of the 2010 movie, Burlesque and the fabulous corset and stocking-clad Kylie Minogue and Christina Aguilera made it even more popular.
This particular cloth piece does not only enhances the body shape, but also decorates the dresser at the same time.
Being sexy does not always imply to shedding clothes, sometimes the very act of enclosing the body is far more seductive than stripping it. What say?
Enjoy your womanhood!!