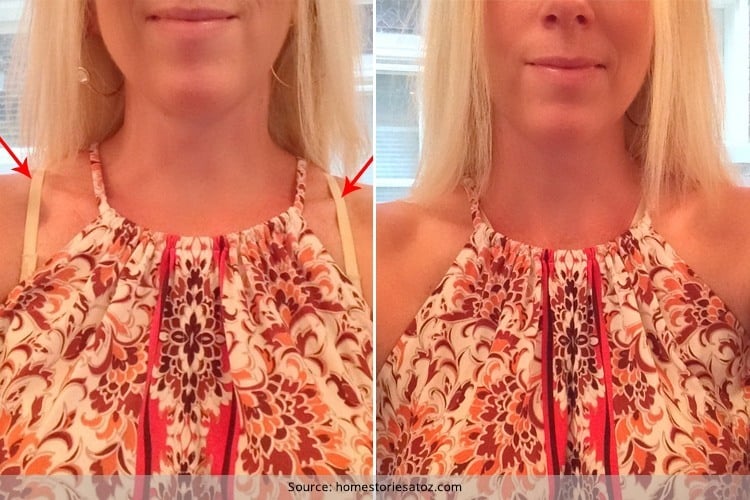 With warm weather and sunshine, how much we girlies want to go places wearing minimum. But when we think of the pesky bra straps staring out, don't we realise our freedom getting hindered?
Honestly, when we see someone bra's straps, it bugs us. Most of us see it as a distraction to the boys (though on most occasions some of us are more than eager to show off our bra straps). Whatever be the reason or the need, are there any means to hide the bra straps? Or ways to minimize or eliminate visible bra straps? Yeah, sure there are many. For instance, invisible bra straps, transparent bra straps, strapless bra etc.
Different Ways To Hide Bra Straps
So pretty lady, here we go learning about how to hide bra straps and enjoying the sunshine and limelight. After all, why shouldn't we girls have all the fun?
Paper Clips
A paper clip is not just meant to stack up your documents, it can also be used to hide Bra straps.
You can use a paper clip to turn a bra into a racerback, and even hide bra straps that poke out of sleeveless tops. See how.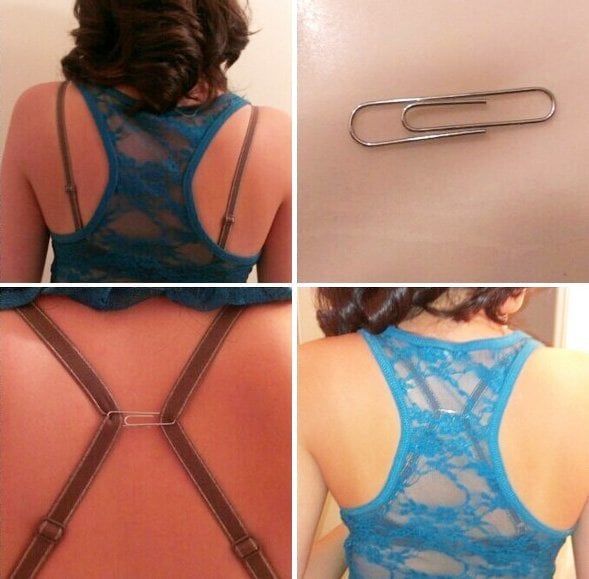 Bra Clips
If you feel a bit stressed out on going the DIY way, then you can go ahead and buy bra clips. In fact, bra clips are much sturdier than paper clips, cheaper and come in various colour options in a single pack.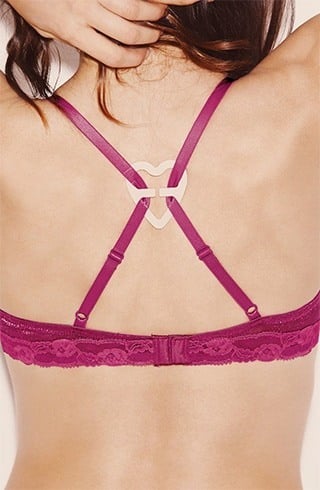 Sewing A Bit
Tucking the bra straps under your top is easy. You just need to sew a little tab into a tank so that the straps stay in place. And for that not much of sewing skills are required. Like?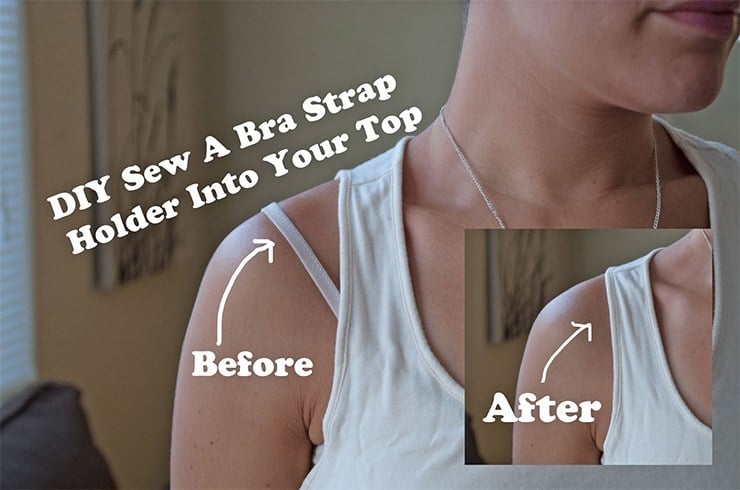 You can also sew the front half of a strapless bra into a dress that's backless.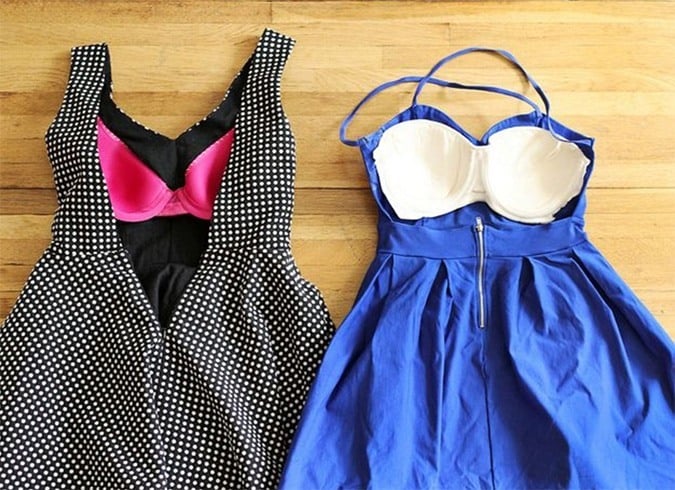 Clear Bra Strap
Talk of clear strap bra and its virtually the same as transparent bra straps. The best part about it is that it lets you wear strapless fashion with total ease without compromising on support. Such kind of bra straps is perfect with any bra that has detachable straps.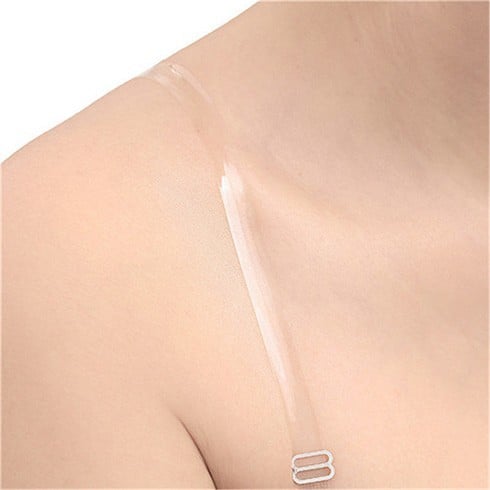 Strapless Bra
Whenever you are in a mood to wear a strapless dress, it becomes difficult to hide bra straps. That's where the relevance of strapless bra comes in.
Just sew cups into strapless dress, should the idea of it slipping down and revealing your breasts terrify you.
[Also Read: Types Of Camisoles]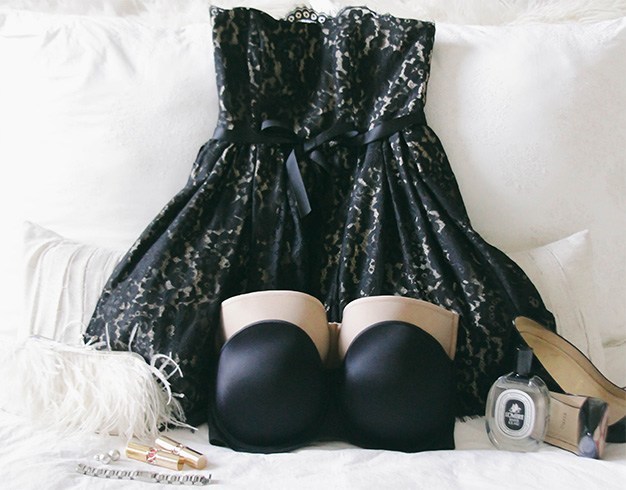 3-Step Bra
Even a simple strapless bra can be turned into an attractive looking brassiere, with the three-step bra. Makes it worthwhile to be worn with strapless and backless outfits.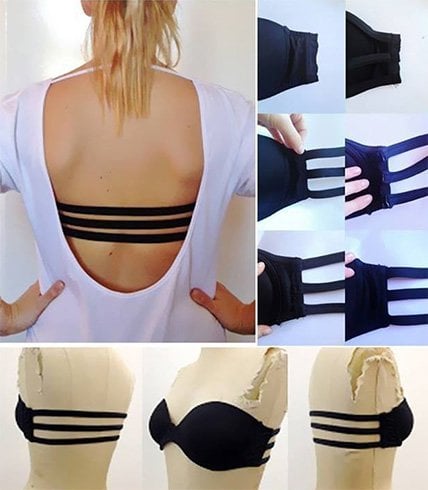 Backless Bra
If you want to enjoy incredible support and wardrobe versatility, then backless bra is the perfect for open backs and tops. Such kind of a bra has clever design that ensures stay-put fit. It also has seams that stabilize and add extra support to your bustline. And then there are straps meant for added security, custom fit and comfort.
[Also Read: How to Wash, Dry and Store Your Bras?]
A backless bra is perfect for special occasions. See them as cleverly constructed bras which make it easy to stay discreetly modest, no matter the revealing dress design.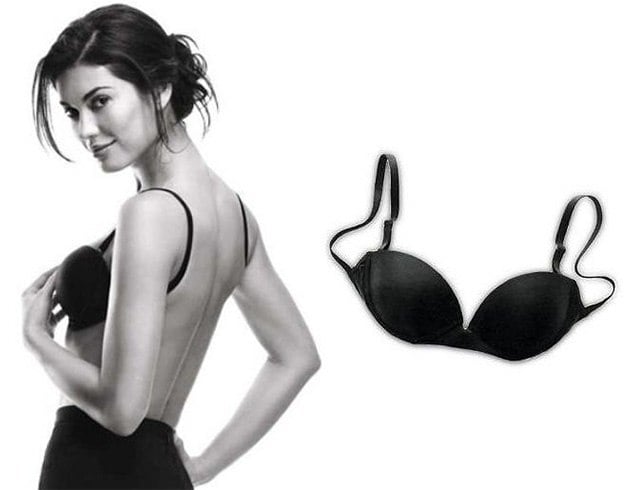 [sc:mediad]
Preventing Falling Down
There is always a hidden fear with the strapless bra – whether in hi-fi party occasions or red carpet meets. What if the bra slips down?
You can prevent a strapless bra from tripping and falling off by securing it with a convertible strap.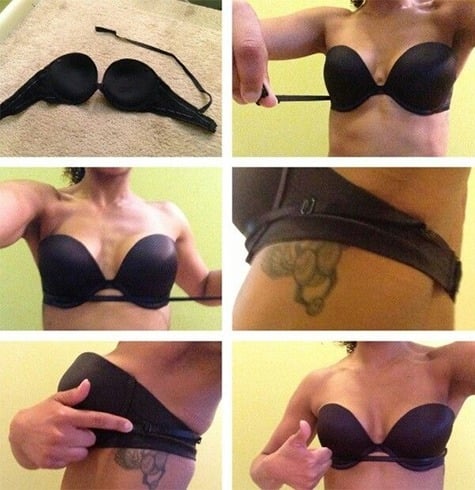 Low-Backed Dresses
In case you are in the mood to wear low-backed dresses, then it is advisable to use a convertible on your bra.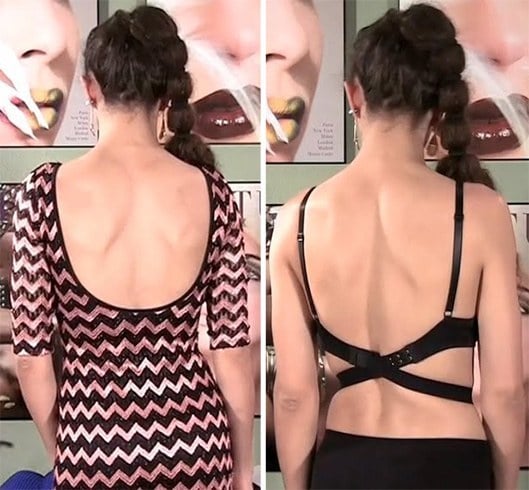 Hope you enjoyed reading about bra straps, bra strap holder, bra clips and all that and are going to try them out. Drop us a line on these bra-friendly concepts. And no shying, please!