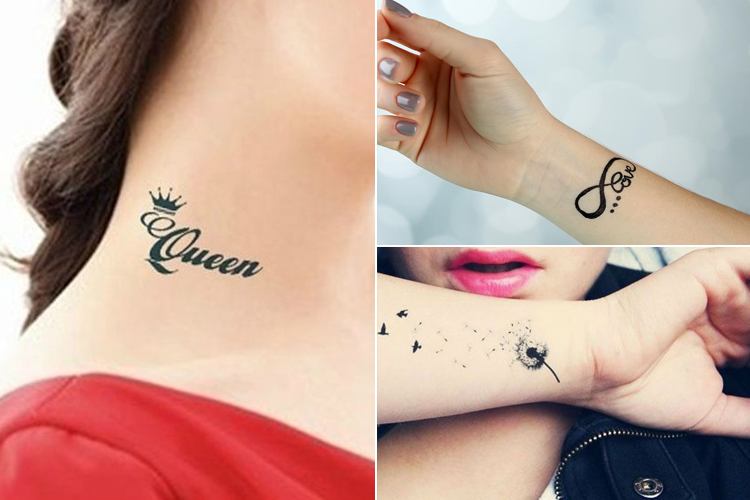 When you are permanently marking your skin with tattoos – there can be only two reactions – people will either love them or hate them.
Whatever be the outcome, tattoos come in diverse shapes and sizes. Did you know that tattoos have been around for thousands of years in Ancient Egypt? And size is no longer the constraint as there are small tattoos with meanings too?
Though tattoos are believed to have therapeutic powers, there are plenty of reasons to permanently mark your body. Common reasons can be religion, social status, lineage, tribal identification, and beauty, of course.
[Also Read: Geometric Tattoo Designs]
Regardless of how you feel about them, let us explore some small tattoos with deep meaning, small tattoos with big meaning, or cute small tattoos with meaning. Hope you like them just as much as I have loved putting them for you.
Small Tattoos With Meaning For Girls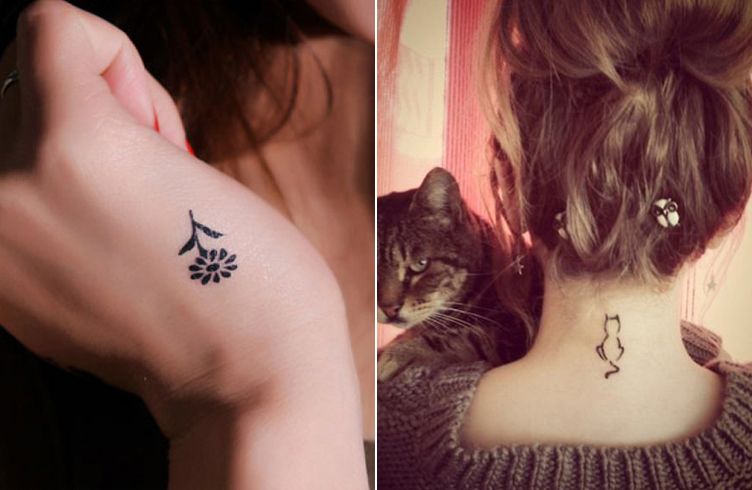 Star
Stars convey glamour and richness too, besides the stars that we see in the sky. Whether you sport a single star or multiple, this cute small tattoos with meaning also conveys the fact that you are a born star and needn't be tagged.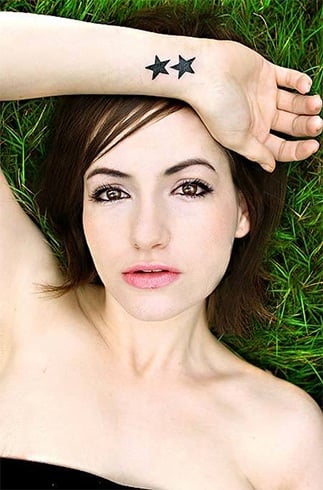 Semi-Colon
Talking of tattoo ideas for girls with meaning; a semi-colon means a 'pause' in a sentence, not the 'end'. It's much the same way that you might be feeling in life at one point of time, isn't it? Why not wear this meaningful small tattoos with big meaning?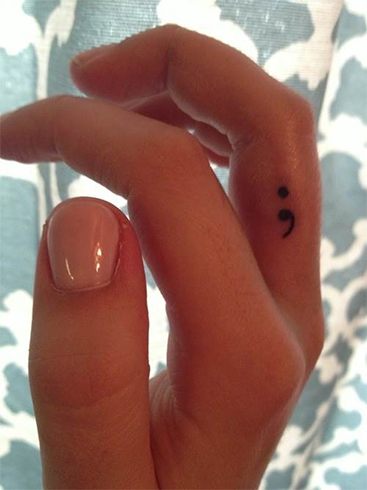 Floral
Elegant and feminine, these cute small tattoos with meaning can be done on hands, feet, neck, shoulders and near the navel as well. Goes to show how women have a fetish for flowers.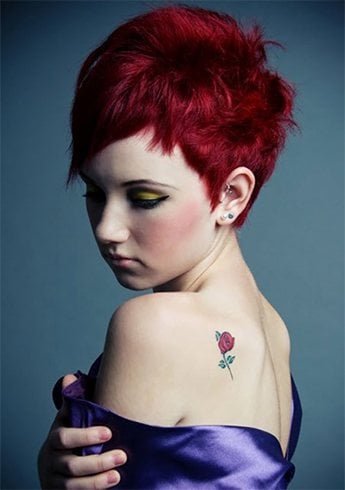 [sc:mediad]
Sea-Wearer
If it were a smooth sea, will it ever make a skilled sailor? Never! This is the message coming out of this small tattoo.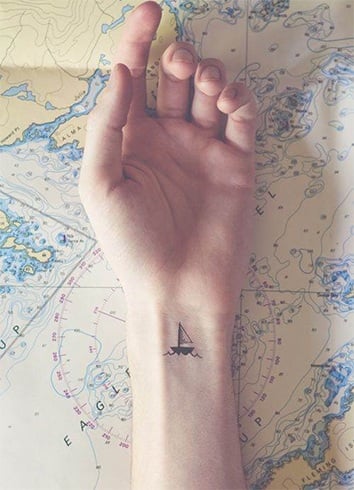 Viking
The Viking symbol shown in this small tattoo with meaning for girls has a clear message – "create your own reality". This is a philosophy which holds true in today's times.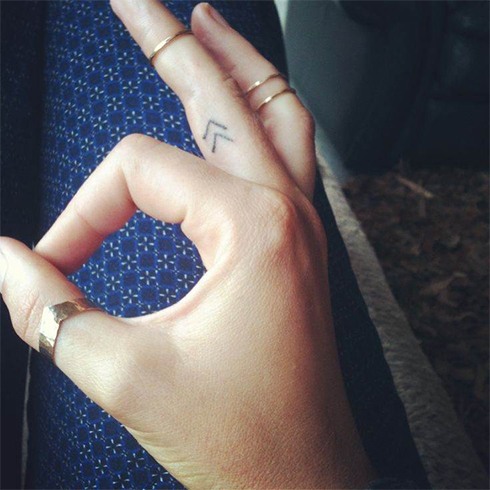 Greek Symbol Of Inguz
You have surely heard of the famous saying 'Where there is a will, there is a way'. This Greek small tattoo with meaning conveys the message so aptly and methodically.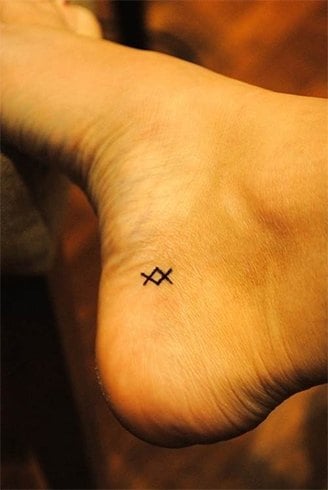 [Also Read: Crazy Animal Tattoos]
Lux In Tonebris
Ever heard of 'light in darkness'? The picture shown below is a perfect example of small tattoos with meaning.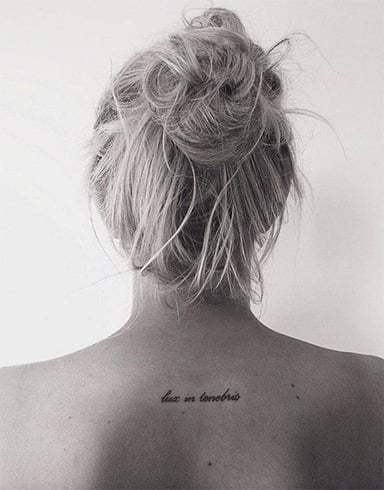 Music
If you have to show your love for music or musical instruments, then this
small tattoo is the best way to do so.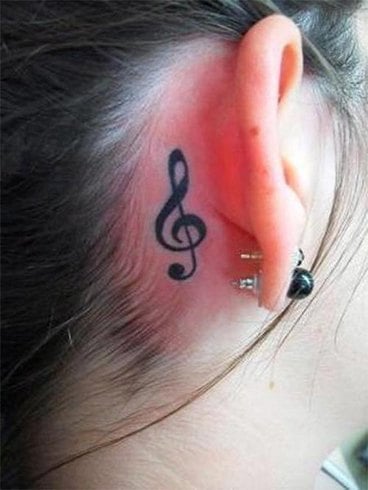 Bow
Some girls like small tattoos with big meaning. Such as the simple bow which is different, trendy, glam looking and eye catching. Plus it also gives an abstract appeal.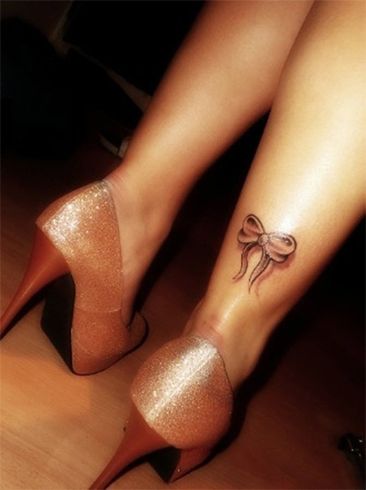 Text
When it comes to giving a simple message with just a single word, then this is the perfect example of tattoos with meaning for girls. There are other small words that can be used as small tattoos with deep meaning like faith, free, freedom, life, etc., which are the most common choices and a personal favorite among women.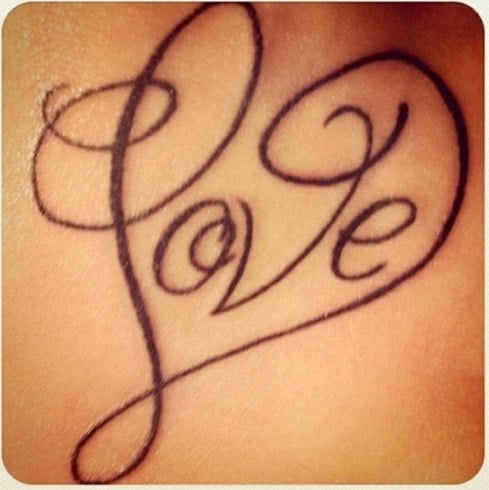 Birds
And you thought the aerial creatures are meant to be admired only in the sky! Birds are a symbol of grace and beauty, which the image below clearly defines. The outline of birds in motion creates an elegant movement which almost livens up the tattoo.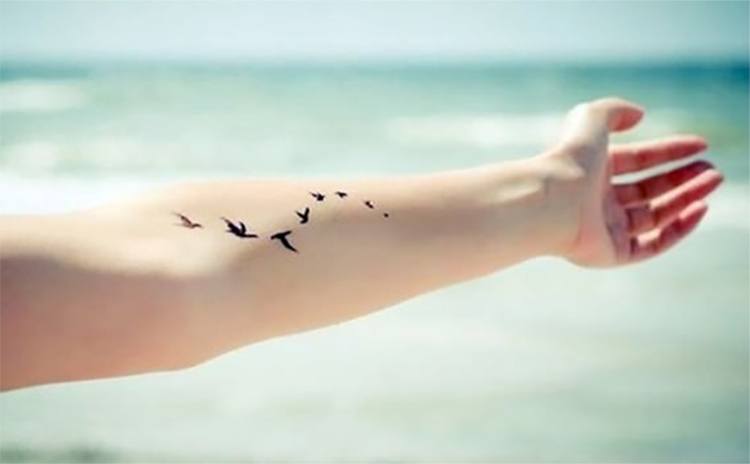 [Also Read: Crazy Animal Tattoos]
Holy Symbols
When we talk of tattoo ideas for girls with meaning, let us not forget to include holy symbols such as Cross, Hindu Om or any other relevant image which conveys God and religious feelings.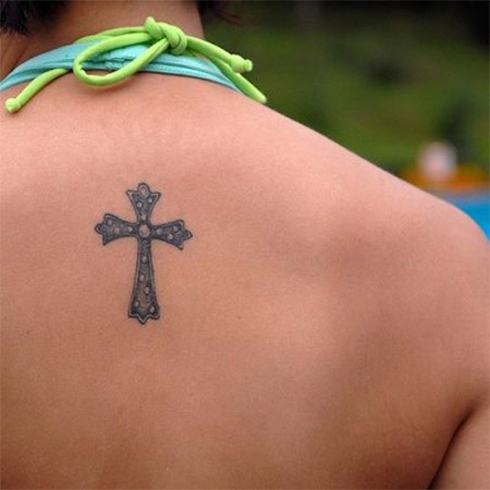 How did you find these small tattoos with meaning – cute, likeable, convincing, or worth flaunting? Now just choose a tattoo from the designs shown that you relate to, and don't forget to tell us the one you chose in the comments section below.
Images Source: pinterest.com