Tattoos are a popular form of self-expression. Most of us think of getting a tattoo at least once in our lives, but we are never really sure what we should be getting! For starters, we have to understand that a tattoo is something that will be with us life long. So taking the right decision while getting a tattoo is very important.
[ Also Read: Kick Off The Valentine Fever With Heart Tattoos ]
So, why should you get a tattoo? It can be to show your love for a family member, your liking of something in particular or in fond remembrance of someone- the reasons are many – it's just that you will need to find that reason and get the tattoo. Tattooing without a reason may sound interesting but at the end of the day, you will really regret it! So always think of a reason why you would like to get a particular tattoo done.
In this article we will talk about the laurel wreath tattoo meaning and its significance. We have also curated some of the best laurel wreath tattoos to inspire you. So, let's get started!
Floral Wreath Tattoo: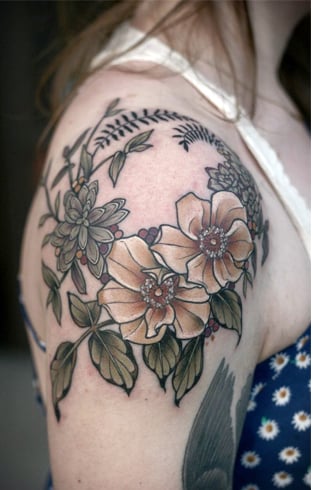 Floral wreath tattoos are some of the most popular and beloved tattoos. The colourful flowers and intricate wreaths always look lovely. A spring or floral wreath tattoo symbolizes love, colour, life and summer. They stand for renewal, birth and in general the beginning of a new life. Floral wreaths can be made of a particular flower or you can have a combination of different flowers. Tulips stand for joy and daffodils stand for love and laughter too. Roses always stand for beauty. You have umpteen numbers of options when it comes to getting a floral wreath tattoo. You just need to know the one that will suit you the most!
[ Also Read: Wrist Tattoos Designs For Girls ]
Christmas Wreaths And Winter Wreath Tattoos: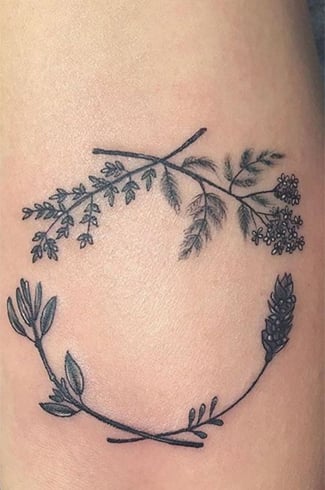 Holly and pinecones are a major part of the Christmas and winter wreath tattoos. As you might have already guessed, these stand for the spirit of Christmas, the love and the giving spirit that runs amok in the land when it's Christmas time. If you love this festival, getting a Christmas wreath tattoo is the best way to commemorate your love!
If you have a wreath made of pine and pinecones – it symbolizes longevity and good health. People get wreaths made of pines to protect themselves from the evil eye and at the same time have a good health throughout the year.
[ Also Read: Finger Tattoos You Would Love To Flaunt ]
Holly wreath tattoos are a symbol of good luck. If you get a similar tattoo, it will mean that you want luck to stay with your forever! What an amazing way to keep luck with you, right?
Other Meanings Of Wreath Tattoos: There are hundreds of ways to interpret wreath tattoos – it may mean the circle of life, or the victory wreath might mean that you always want to be victorious. An evergreen wreath might mean that you want to be eternally young! So interpretations are many – again you just need to realize which one will suit you the best!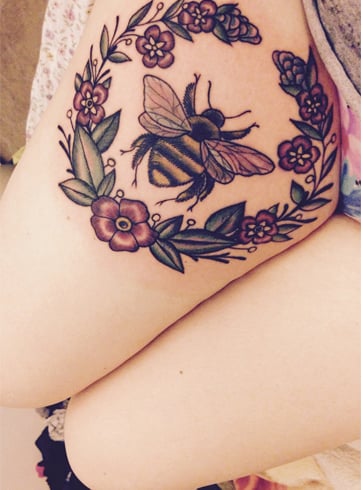 Here Are Some Other Laurel Wreath Tattoos That Could Inspire You:
A Dainty One On Your Ankle: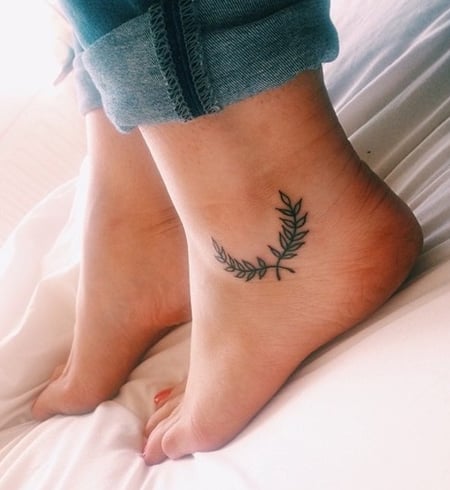 What About A Simple One Depicting A Prayer Wreath:
[ Also Read: Give Up Your Engagement Ring For Wedding Ring Tattoos ]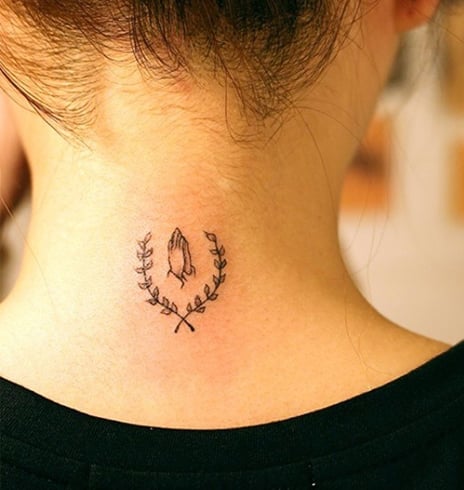 Another One To Show Your Love For Chanel's Iconic No. 5 Perfume:
[sc:mediad]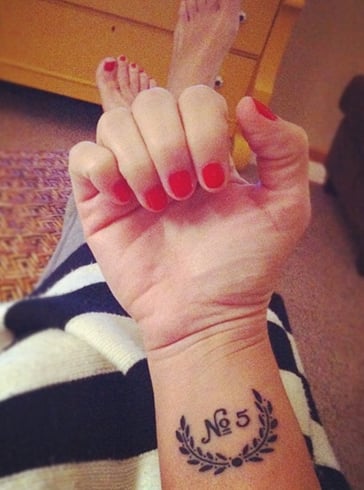 A Pretty Green Wreath: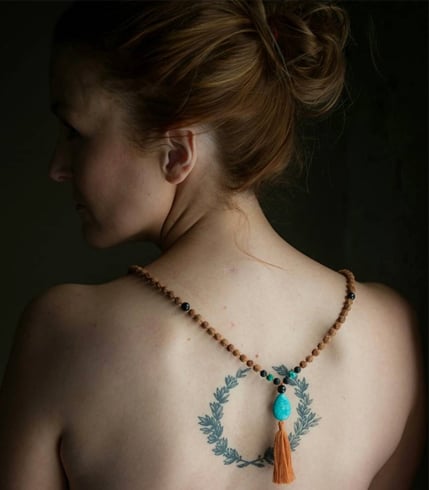 So here are some of the best tattoos depicting laurel wreaths. Let us know which one looks the best on you!
Images Source: pinterest