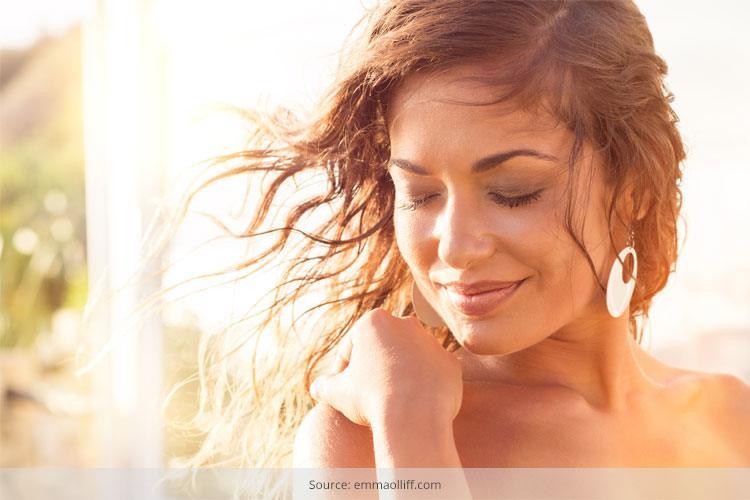 No Indian food can be complete without a range of spices. If there is pyaaz tamatar ka tadka, there is adrak, lehsun, kali mirch, haldi to lend their unique flavour too. Honestly, it's a treat 365 days a year considering the unlimited list of spices that we have for our veg and non-veg delicacies.
But the Indian spices not only cater to our taste buds. They prove to be an asset for our skin too. Next time you decide to put in some spice in your favourite dishes, use them in your skin care routine to get the attention from everybody.
Come, let us discover the pampering benefits and uses of Indian Spices for Skincare and other beauty treatments.
Turmeric
Haldi's main ingredient is curcumin that has an instrumental role to play in fighting inflammation. With the benefits of turmeric, you can say goodbye to skin hazards such as acne, wrinkles, fine lines and instead get brightened skin tone. No wonder why, the Hindu marriage has a ceremony devoted to haldi in order to impart beauty on the bride's face. This is one of the homemade beauty tips for glowing skin.
How to Use Turmeric on face:
Combine turmeric with honey and make it into a thick paste. Apply it on your skin and let it stay for 20 minutes. Not only will it exfoliate your skin but impart a natural glow too.
Ginger
Ginger Tea is best for sore throat, cold and cough but it's a reservoir of beauty benefits too. One of the tips for glowing skin is ginger. When applied to face, it can give a great amount of shine, glow and natural radiance to your face and yet save you the cost of expensive creams and lotions.
How to Use ginger on face:
Skin rejuvenation is what most ladies are seeking today, especially in the age bracket of 30+. Here is an easy way to get the benefits of ginger in the comfort of your home. Squeeze the juice of fresh ginger piece on your cheeks and let it stay on for some time. Initially, it might give you a feeling of slight irritation but over a period of time the burning sensation will lessen out.
Garlic
Garlic is great for boosting our digestive ability considering the heavy meals that we take at odd hours. Often due to stress and insufficient nutrition, we face the problem of hair thinning. Garlic is there to fight this problem out. Since it has high amount of amino acid, it helps restore and re-energise hair follicles thereby giving you healthy and strong hair. The Vitamin C in garlic further promotes hair growth.
[sc:mediad]
How to Use garlic on hair:
Take a few garlic pods and dip them in olive oil. Leave them in the oil for a week- ten days. Now massage this oil into your scalp, allow it to rest for a couple of hours so that the benefit transfers to your hair and then rinse off to getting thick hair.
[Also Read: Signs Of Aging]
Pepper
Pepper is a hot remedy to get clear skin (and there is no second meaning here). When you mix it with other ingredients and apply it on your skin, you are on your way to loosening skin pores and removing acne and blackheads. That is why pepper is so popular in getting blemish-free skin.
[Also Read: Benefits Of Spices]
How to Use pepper on face:
Mix 1 tsp yogurt with 1 tbsp black pepper and apply the mixture on your face. After a couple of minutes, rinse it off to see the desire results.
Cinnamon
Cinnamon might be unassuming but it delivers fantastically when it comes to speeding blood circulation which makes your skin breathe thereby removing acne. The beauty uses of cinnamon also include making a blush at home, and a foundation tint.
How to Use cinnamon
Add cinnamon to a lip scrub or lip balm (if you are making it at home) and apply it on your lips. The spicy effect of cinnamon will push blood to your lips and hence give them a rosy and natural look.
[Also Read: Perfect Skin Tips]
Now add these Indian spices to your skin diet and see how you fare in the beauty department.